Subscribe this feed

Recent Articles :
Last Article :
[13/04/2015 13:28] Little SemiCom in Dragonworld


system11 recently picked up another SemiCom title, this time it's Ma Cheon Ru, a tile matching game which seems to be heavily inspired by IGS' Dragon World series (the overall feel of the game is quite close to Dragon World 2)

It's actually a bit of a mashup of your regular tile matching games and a selection on minigames because after each round you're presented with one of a number of bonus features, including timed stamping of envelopes, punching a guy in the face and a shooting gallery of sorts.

The actual protection data for the game hasn't been read out yet, but by hacking it up to use data from the XESS (Semicom 3-in-1) game I was able to get something which appears playable, obviously I want to extract the real data for this game before marking it as working tho (that's the next task, working with system11 to do that)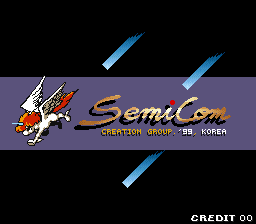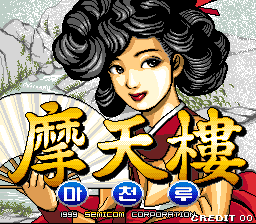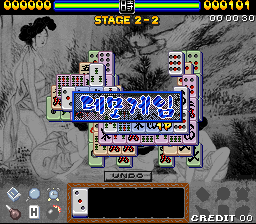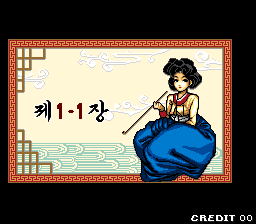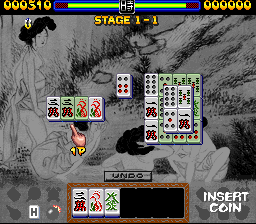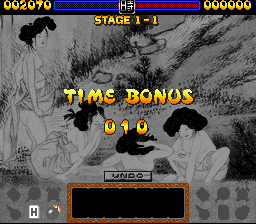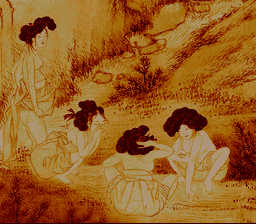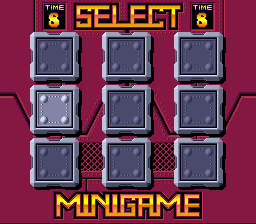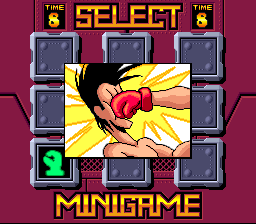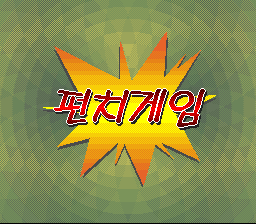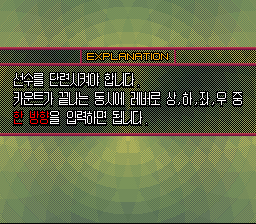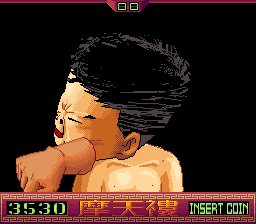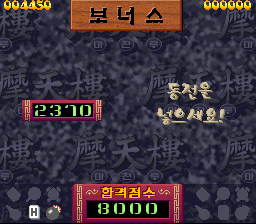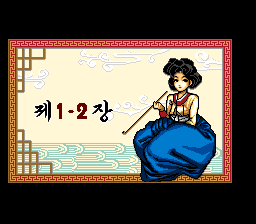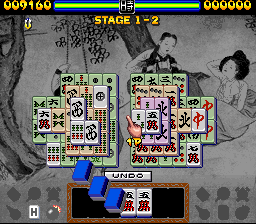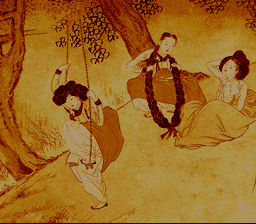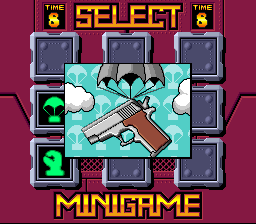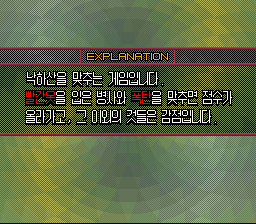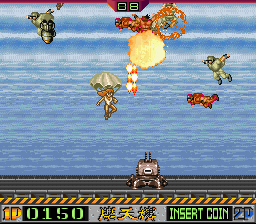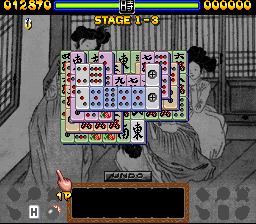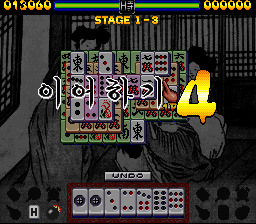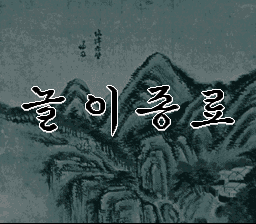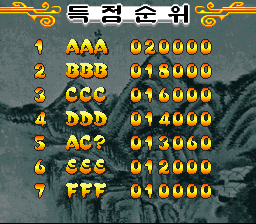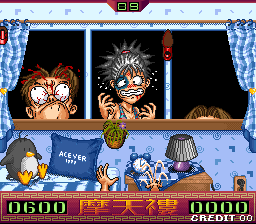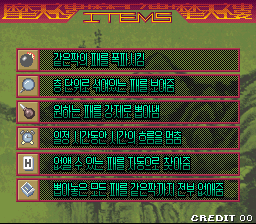 Subscribe this feed

Recent Articles :
Last Article :
[26/03/2015 18:10] A Message by the Sponsor


So ok, reorganized a bit of the blog structure, fixed few bugs, converted for Mobile devices …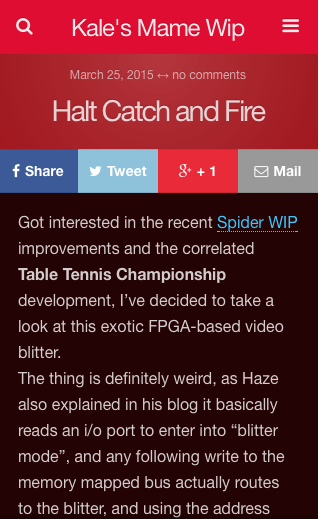 … changed a bit the color scheme for texts (that were a bit unreadable before).
Still ToDo:
– Remove left layout, make everything on two columns;
– Fix or get rid of link tab;
– Adjust colors for Mobile theme;
I'm open to suggestions, then the blog can relive in a new form, with more tech posts and other goodies …

Subscribe this feed

Recent Articles :
Last Article :
[22/01/2011 16:53] Fixeight e i suoi cloni


Ha richiesto molto piu' lavoro sia in fase di decrittazione per la presenza di opcode senza riferimenti negli altri giochi (kbash, dogyuun, vfife e batsugun) sia per la presenza di una EEPROM.

Alla fine, grazie al lavoro congiunto di me stesso, Haze a AWJ, siamo riusciti a implementare il sonoro. La conseguenza per ora è stata la necessità di creare un clone del gioco per ogni paese supportato (sono 14). Questo perche' la EEPROM per ogni gioco è differente e pur essendo generabile dal codice del gioco, non è possibile attivare quel codice senza fare saldature nella PCB (questo per l'assenza di DSWs e Jumpers).

Nel caso in cui tramite i valori presenti nella EEPROM sia possibile variare altri parametri del gioco oltre al paese, tale implementazione è scorretta. Ci sarebbero nel caso due alternative: aggiungere dump di EEPROM di cui si ha la certezza della relativa presenza in sala giochi, o implementare un qualche sistema in gradi di riprogrammare la EEPROM (simulando ad esempio la presenza di jumpers nella PCB). Vedremo. Per ora accontentiamoci del sonoro.