Subscribe this feed

Recent Articles :
Last Article :
[20/09/2014 12:42] Gold Label


The other V33 based Seibu title using the 333 MCU is a Raiden DX / Raiden II New board.

This board is curious, it contains the code for both the games mentioned above and decides which one to run based on a string at the start of the EEPROM (first it checks for 'RAIDEN' and refuses to boot if that isn't present, it then checks for II / DX)

The thing most people point about first about this board is the terrible bootleg quality sound, and it's true, the sound is awful, I'd say it's worse than most bootlegs!

Anyway, starting with Raiden DX, it appears the game is mostly untouched, and the 'New' version is rarely mentioned, maybe because it doesn't carry the 'New' moniker at all, it can however be identified from the gold tinted screen fades, and logo. The game seems intact, from what I can see level order is normal, because it uses EEPROM you have a settings menu instead of the dipswitch, but there's no real reason to want it over a regular Raiden DX due to the sound quality.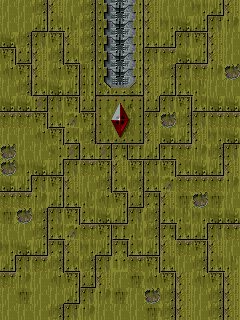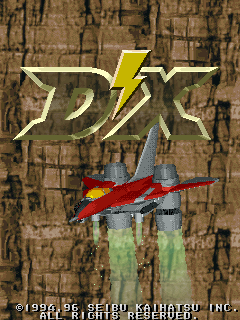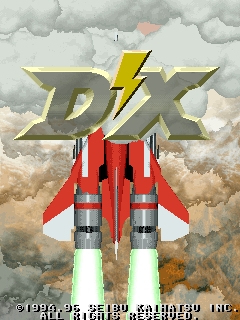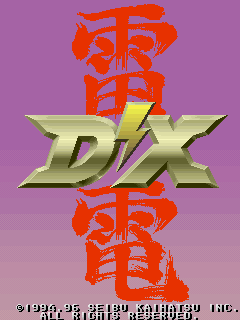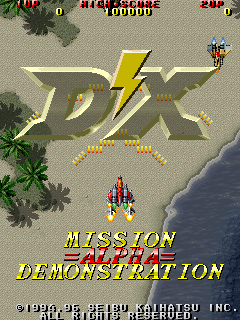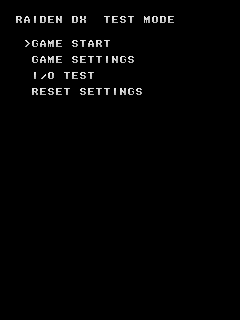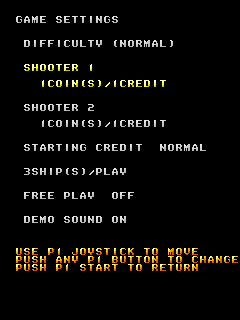 Raiden 2 New is the better known title, but as a game it's been butchered beyond belief. For a start the iconic intro sequence is gone, the game just loops 2 attract demo levels and the high score table. The 'launch' sequence at the start of the game is also absent because the game uses level 5 as the first level(!) with level 1 appearing where level 5 would have done, this disrupts the flow of the game. The mid-game launch sequence seems missing too (because it would happen after level 5, which is now level 1, and I believe the ending 'mission complete' sequence is also stripped, looping straight back to level 1. (Still need to verify that last one)
As mentioned, the sound it also awful, you do have built in autofire on button 3 like Raiden DX has by default, but it isn't much consolation.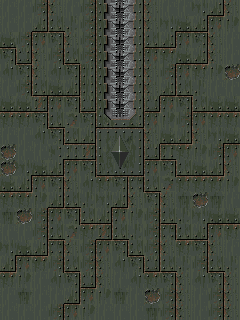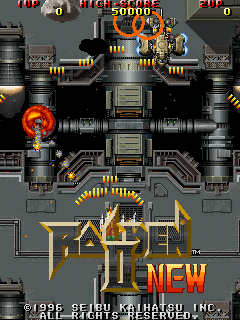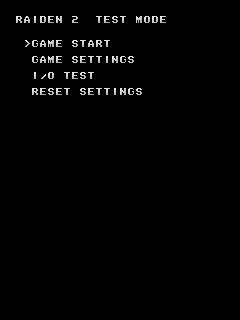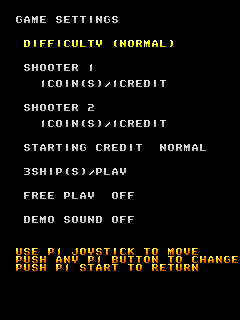 Quite why Seibu saw it fit to butcher Raiden II in this way, but leave a relatively complete Raiden DX on the very same board I don't know, it wasn't a space constraint, the Raiden II part of the ROM actually has just as much space available as a regular Raiden II, so I can only guess it was some attempt to 'streamline' the game (never a good term in gaming circles!)
What makes this even stranger is there is no obvious way to swap between the games, despite the board having all the data for both. There does seem to be code in there designed to do such, but it looks like it's been disabled on purpose by depending on an 'impossible' condition to change. Reprogramming the settings EEPROM works, but isn't really practical.
The other interesting thing from a hardware point of view is that while these use the reduced protection of the 333 COP they still feature the 'Sprite Protection' Olivier figured out for the regular Raiden II game, this indicates to me that said protection is probably part of the video hardware, and not the COP.

Subscribe this feed

Recent Articles :
Last Article :
[07/09/2014 19:54] Deluxe Co-Processor


Over the past week, me and Olivier Galibert ironed out several issues in the Seibu COP simulation. This includes Zero Team not crashing anymore and this one happening …

… and yes, this one means that both Raiden 2 and Raiden DX are now (almost?) working. I have doubts especially towards DX just because I haven't yet checked out if beating properly Alpha Stage doesn't have issues (and yes, it's amusing having this kind of doubt now, compared to just one week ago).

Subscribe this feed

Recent Articles :
Last Article :
[22/01/2011 16:53] Fixeight e i suoi cloni


Ha richiesto molto piu' lavoro sia in fase di decrittazione per la presenza di opcode senza riferimenti negli altri giochi (kbash, dogyuun, vfife e batsugun) sia per la presenza di una EEPROM.

Alla fine, grazie al lavoro congiunto di me stesso, Haze a AWJ, siamo riusciti a implementare il sonoro. La conseguenza per ora è stata la necessità di creare un clone del gioco per ogni paese supportato (sono 14). Questo perche' la EEPROM per ogni gioco è differente e pur essendo generabile dal codice del gioco, non è possibile attivare quel codice senza fare saldature nella PCB (questo per l'assenza di DSWs e Jumpers).

Nel caso in cui tramite i valori presenti nella EEPROM sia possibile variare altri parametri del gioco oltre al paese, tale implementazione è scorretta. Ci sarebbero nel caso due alternative: aggiungere dump di EEPROM di cui si ha la certezza della relativa presenza in sala giochi, o implementare un qualche sistema in gradi di riprogrammare la EEPROM (simulando ad esempio la presenza di jumpers nella PCB). Vedremo. Per ora accontentiamoci del sonoro.