Subscribe this feed

Recent Articles :
Last Article :
[11/08/2014 02:21] UME 0.154ex1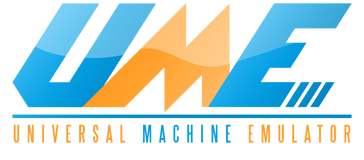 UME is the complete/combined version of the MAME / MESS project.
0.154ex1 is built from SVN revision 31598
There were still a number of issues with DCS sound in the 0.154 MAME release causing some games like Carnevil and the 3D Gauntlet games to lack music, these have since been resolved so it is recommended you use this build instead. Some other issues such as missing sound in the Eolith titles have also been resolved, in addition to a number of other bugs that were caught after the 0.154 release. Assuming no new bugs have been introduced this should be considered a more stable build than 0.154.
I have specifically built against SVN rv. 31598 rather than the more cutting edge ones because the revisions immediately after 31598 do nothing but destroy the human parsability of some areas of the source. Assuming the team has any common sense these changes will be quickly reverted so I'd rather not inflict them on my users due to it being unlikely they'll appear in a final build, it would just result in confusion.
UME 0.154ex1 Windows binaries – 32-bit, 64-bit and all tools
UME 0.154ex1 sources
Here is the 0.154 to 0.154ex1 SVN log
Other Binaries (if you don't know what these are you don't need them)
MAME/MESS split 0.154ex1 Windows binaries – 32-bit, 64-bit and all tools
(SDL binaries might come later)
Points of Interest
Fixes as mentioned above, Music Ball as shown below, some other stuff I'll write a bit about soon.

Subscribe this feed

Recent Articles :
Last Article :
[16/04/2014 19:36] Stalling till infinity …


Starting to work on Sega Model 2 HW, which definitely deserved some love for the importance that this HW went in mid-90s. With some aid from from Haze, providing snippets of information from ElSemi's code here goes some WIP snaps:

Sega Rally (added "Eye Mode", used by car selection)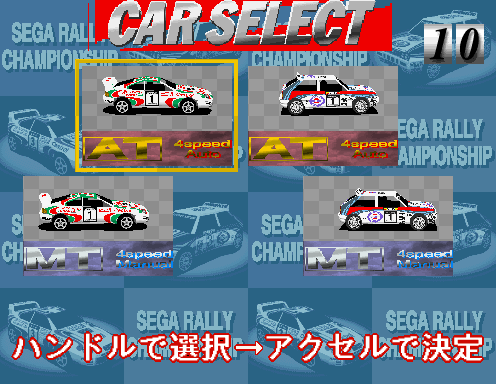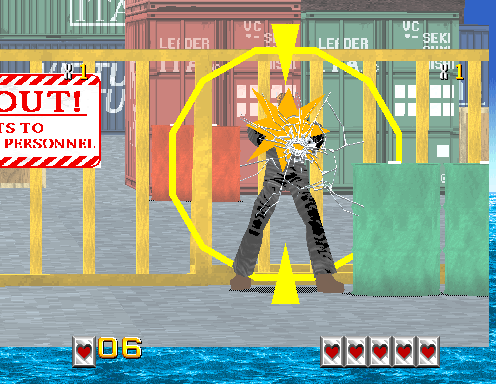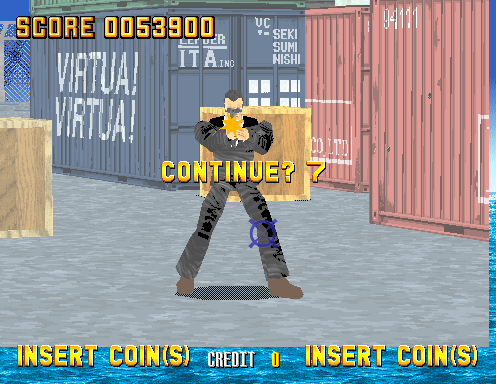 Virtua Cop 2 (no textures, if it wasn't clear)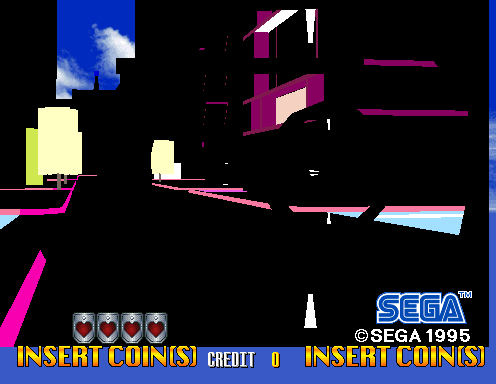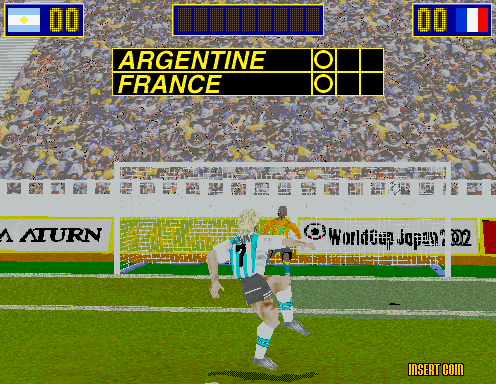 Of course it's still a long way to go. And anyway, main problem lies in FIFO comms: BOTH CPUs stalls at arbitrary points in several games (Virtua Fighter 2, Fighting Vipers and so on), trying to read an empty FIFO instead of alternating between reads and writes.

Subscribe this feed

Recent Articles :
Last Article :
[22/01/2011 16:53] Fixeight e i suoi cloni


Ha richiesto molto piu' lavoro sia in fase di decrittazione per la presenza di opcode senza riferimenti negli altri giochi (kbash, dogyuun, vfife e batsugun) sia per la presenza di una EEPROM.

Alla fine, grazie al lavoro congiunto di me stesso, Haze a AWJ, siamo riusciti a implementare il sonoro. La conseguenza per ora è stata la necessità di creare un clone del gioco per ogni paese supportato (sono 14). Questo perche' la EEPROM per ogni gioco è differente e pur essendo generabile dal codice del gioco, non è possibile attivare quel codice senza fare saldature nella PCB (questo per l'assenza di DSWs e Jumpers).

Nel caso in cui tramite i valori presenti nella EEPROM sia possibile variare altri parametri del gioco oltre al paese, tale implementazione è scorretta. Ci sarebbero nel caso due alternative: aggiungere dump di EEPROM di cui si ha la certezza della relativa presenza in sala giochi, o implementare un qualche sistema in gradi di riprogrammare la EEPROM (simulando ad esempio la presenza di jumpers nella PCB). Vedremo. Per ora accontentiamoci del sonoro.