Robbie has been working on a driver for the San Remo gambling game that was dumped earlier, but he hit a snag and couldn't figure out how the graphic banking worked. He mentioned partial video updates in his latest update but based on his description of the problem I had a hunch it was something else and offered to take a quick look at it.
It turned out my hunch was right, so I ended up fixing the graphics there for him, only took about 5 minutes because it's actually very simple. The hardware automatically writes previously latched bank bits for the upper tile bits whenever a tile is written (basically a primitive hardware tilemap accelerator so that 16-bit data can be written with only the cost of a 8-bit writes) Subsino used the same technique for several of their games, as did Mole Attack from Yachiyo so previous exposure to those drivers meant it was something I thought likely from the explanation Robbie gave.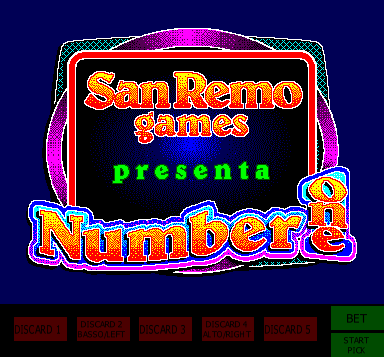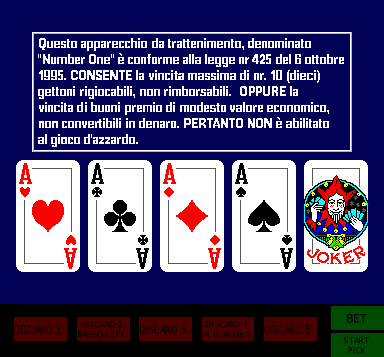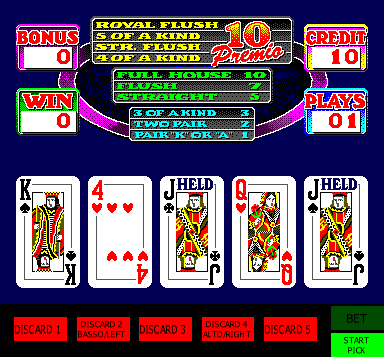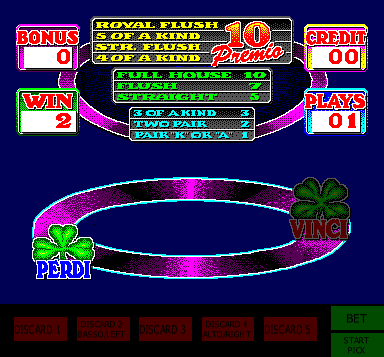 I also look at another recent dump which turned out to be a gambler on the High Video platform called New York Joker, in this case Robbie is going to fix up the inputs and lamp outputs etc. so that I can concentrate on other things instead.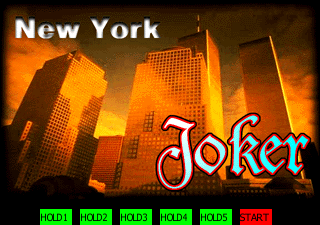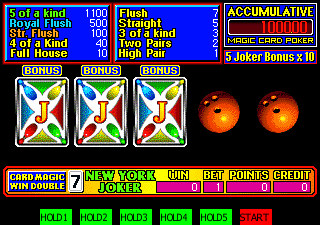 A version of Playmark's redemption game 'Lucky Boom' also showed up on a different hardware configuration and should help clean up some code in that driver too once it's been looked at a bit more.
Mundane games, yes, but they show there is a story behind most additions and the working process.