One of the cool things about UME / MESS is the way it unites the various ports of games under one emulator, which can be interesting to study. Take Pacman, here you have the classic arcade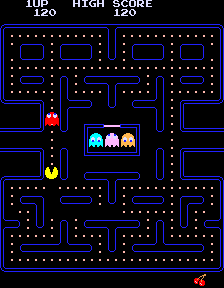 Now, when you're running MAME you have that, and only that (yes I know there are remakes and the Namco Anniversary one is really quite neat, but that's an aside)
When you add MESS, you can look in the Software Lists and find many more versions of Pacman listed, some official, some unofficial / unlicensed, but all of them trying to be the same game. There are probably many more versions out there too, the lists aren't complete by any means!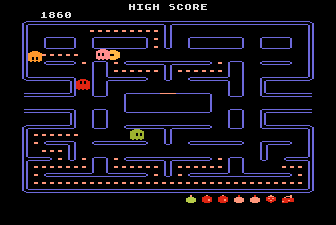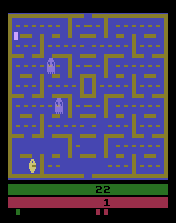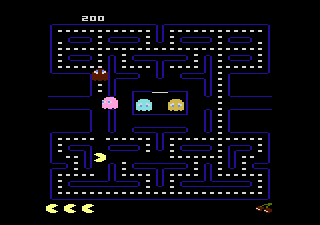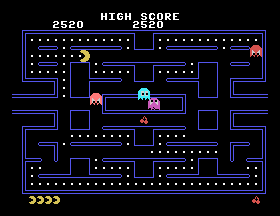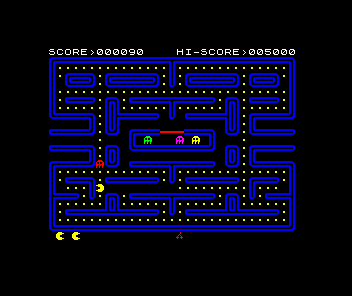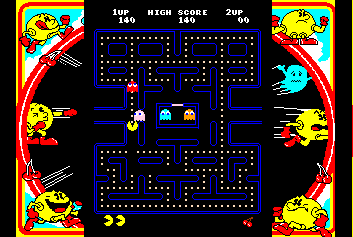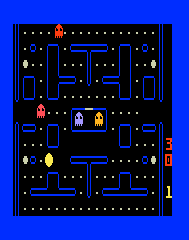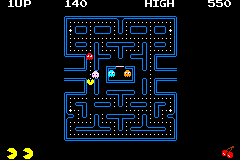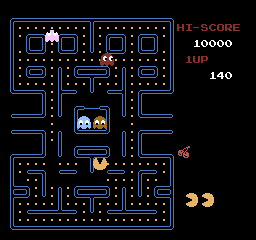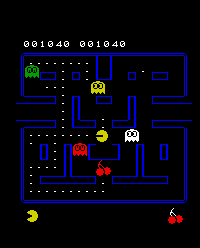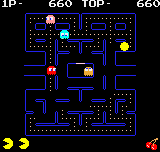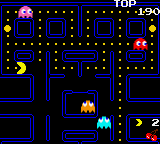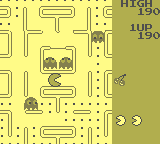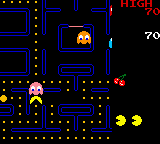 Some versions are good, and play close to the original, some are terrible and a million miles apart (the notorious A2600 version) Maybe it's just my nerdy / geeky side coming through, but having an emulator capable of this makes for an incredible adventure, being able to see the limitations of each machine by studying the emulator code, and then being able to see what they came up with.
Of course Pacman isn't the only game ported to lots of platforms, plenty of the other classics were for example, Mappy, see the original arcade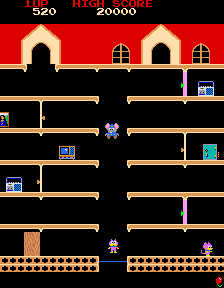 and some ports… (I was a bit hesistant over putting the Super Cassette Vision one because it runs too fast to play, but it 'looks' ok)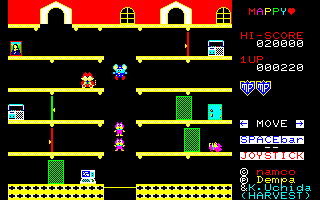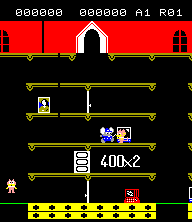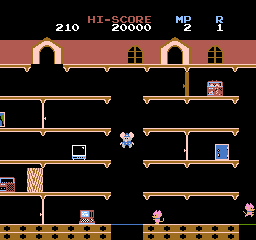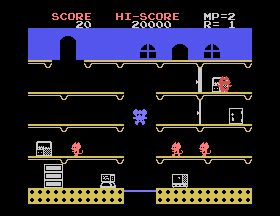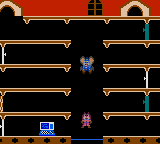 Some platforms got ports of more obscure games instead, for example the Casio PV-2000 got .. Super Pacman, under the title Mr. Packn (no idea why they used that title, it's a licensed port)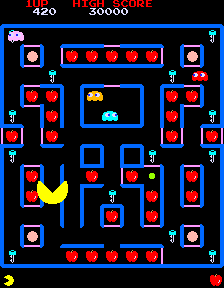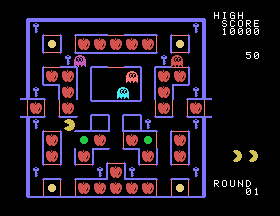 and it wasn't only Namco games which received a lot of ports, Nintendo was popular back then too, with the Amstrad CPC getting what is usually considered one of the best home ports (there is a graphic glitch in MESS on the lives bar tho)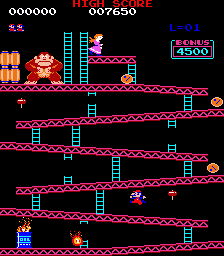 Now it has to be said that all of these were in an era where the arcades were vastly more powerful than the home systems so obviously the home versions do end up looking inferior, but from a technical point of view many are actually much more interesting due to their creative use of the hardware available.
All in all it's reasons like this why I consider the MESS component of our project to be possibly the most fascinating bit (and definitely where the future is) that's why I offer it as part of the MAME project with my UME binaries. MESS might not be perfect for all systems, and it does have a learning curve, but even with systems I'm mostly unfamiliar with I've managed to boot up, run, and take snapshots of many games even if a couple of the systems did take a little figuring out and digging up some basic usage instructions for or plugging virtual joysticks into slots before I had any controls.