Back in May of last year Marcos75 dumped his rare Music Ball PCB. Music Ball is an alternate version / semi-sequel to the well known 'Speed Ball' pinball title.
What is strange about Music Ball is that despite being advertised on the flyers alongside Speed Ball the images used on mocked up cabinet shots were both from Speed Ball.
As far as emulation was concerned the big issue was that unlike Speed Ball, the Music Ball PCB had an encrypted CPU module and the Z80 code was encrypted.
The good news is that Andreas Naive has now managed to decrypt the ROM making the game playable.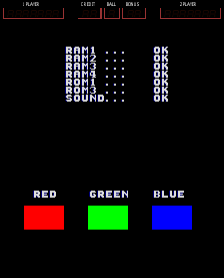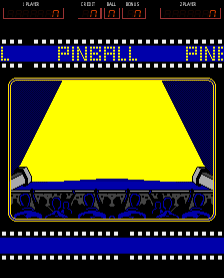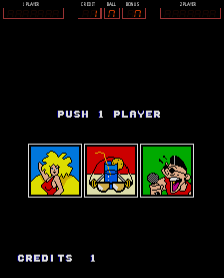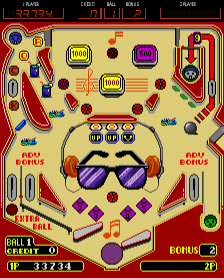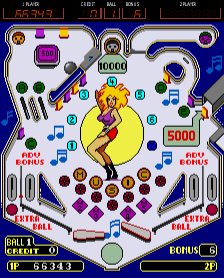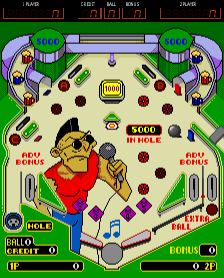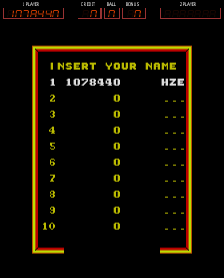 One of the weird things about this game is that despite coming from what seems to be an original PCB, with encrypted Romset the title screen display and copyrights have all been removed, the graphics are still present in the graphic roms, but are unused by the game.
I do wonder if this copy was actually bootlegged from a prototype version, and encrypted by the bootleggers, or whatever licensing agreement existed between DE Systems and Tecfri fell apart and this is all that was left, I suspect we'll never know tho. Either way, a huge thanks goes to both Marcos75 and Andreas Naive for the emulation of this one! Aside from the encryption it runs on the same hardware as Speed Ball, and while I did make some clean-ups and improvements in the driver last year when it was first dumped (as did hap, adding the external LCD score displays) I can't really take credit for the emulation here!