Nosunosu and ShouTime got this obscure Korean title dumped.
It's so obscure I'm not 100% sure who actually made it, there's no manufacturer information shown onscreen, in the ROM, or on the PCB.
There's an entry in the Korean games database for it but that's about it.
Seems to be unique (but simple) hardware, the whole thing was emulated from scratch using MAME / MAME cores in around 3-4 hours.
I've recorded a video below, and will probably put up some static screenshots later.
Refresh rate and PCB clocks for the 68k / M6295 haven't been measured so are guessed at the moment, but it looks and sounds reasonable to me; it's not even a bad game even if it borrows all its ideas from Rally-X
*edit* here are some snaps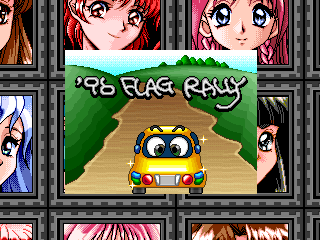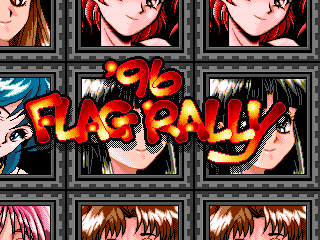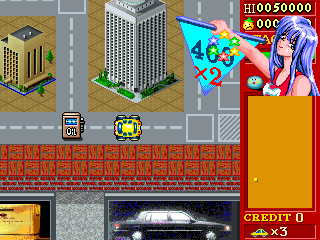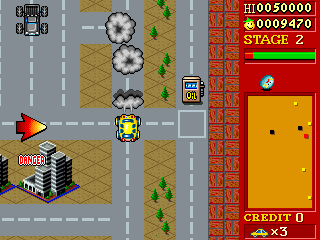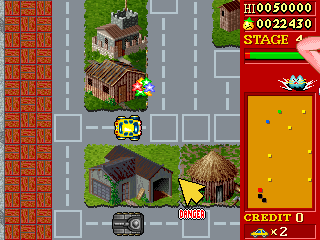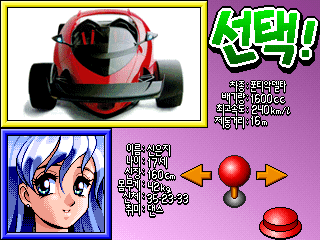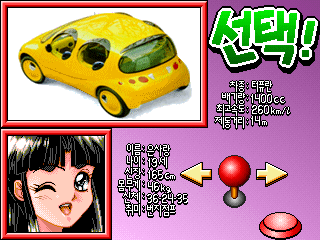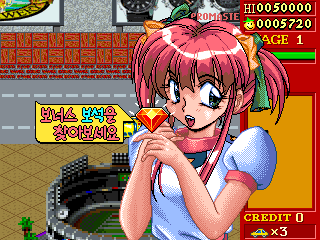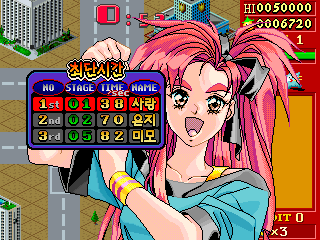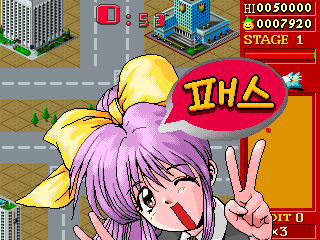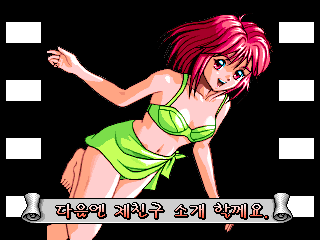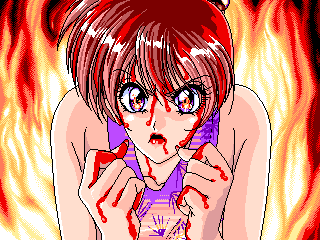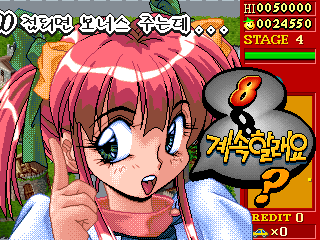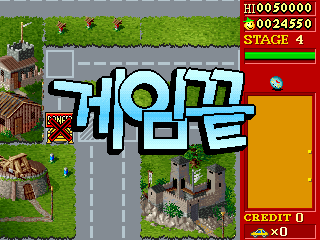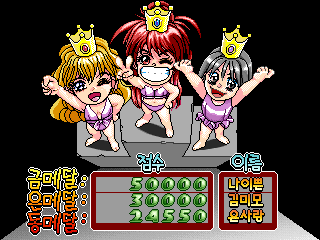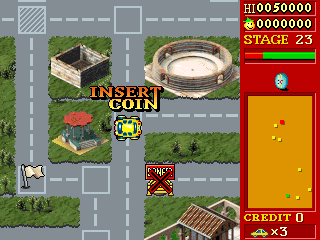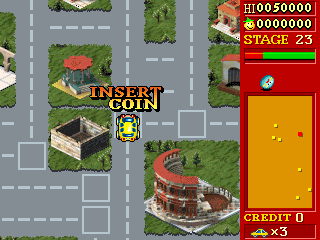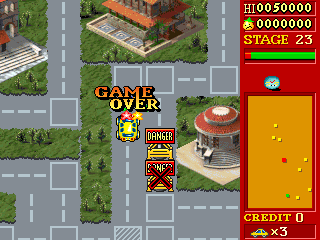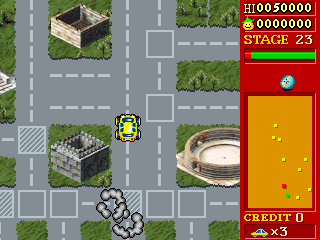 For those wondering, yes, most of the graphics in this game are stolen from elsewhere, there are 3 sets of background tiles for example
The first set is from 'Sim City 2000' ( you can easily see one of the buildings that was stolen near the center of the image at http://www.moma.org/interactives/exhibitions/2011/talktome/assets/TTM_211-large.jpg )
the second set is from 'The Settlers 2' ( the catapult shown on http://img3.picload.org/image/argppro/testen.png is one of the buildings)
and the third set of tiles is from Caesar 2 ( you can see several of the buildings in http://www.agamesroom.com/library/images/screenshots/caesar2/caesar2ss3.gif )
SC2k was originally released in 1994, the other 2 were 1996 releases, which makes sense considering this was likely released around then too.