Some of the better known JAKKS Pacific products were the ones based off popular arcade games, late home ports of classic 80s titles. These were some of the last times these games were ported, rather than simply emulated as is traditionally the case now.
That means the games have their own sets of quirks etc. due to either design choices to make the games more suitable for the target platform, or errors / lack of care in the porting.
With the now 20 donations from the previous donation drive, one of the things we picked up was the GameKeyReady Ms. Pacman 5-in-1 unit, and 2 GameKeys to go with it (one has arrived, the other has not yet)
Like all the JAKKS stuff so far this runs on SunPlus architecture. There are imperfections with the MAME emulation still, mostly noticeable with the sound, but otherwise all games in the collection play well.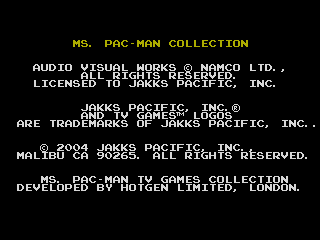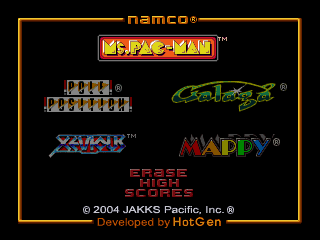 With Ms. Pacman you can see how the game was squashed a little to fit on a horizontal screen.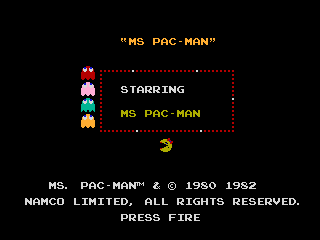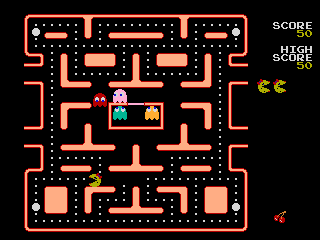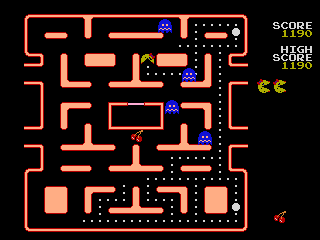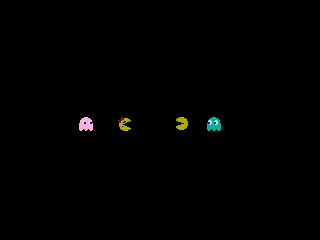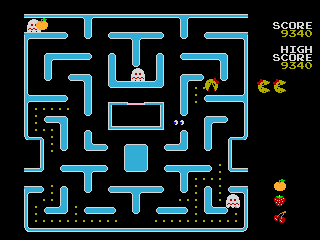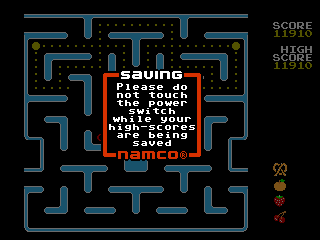 Pole Position seems to be the weakest of the ports, the game difficulty is considerably less, and best I can tell you have no brake input. The system has 2 digital buttons, one is accelerate, the other is change gear (there's also a 3rd on the front for the menu) there was however a special spinny joystick for the analog steering, which makes it a nice little addition anyway.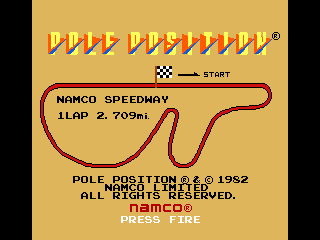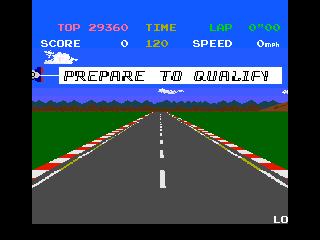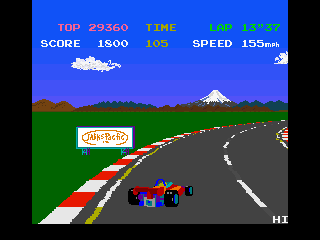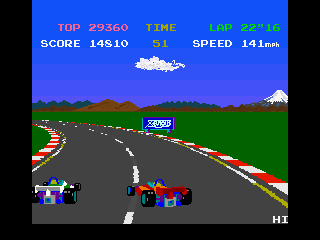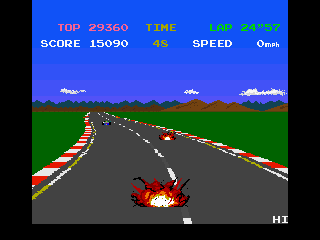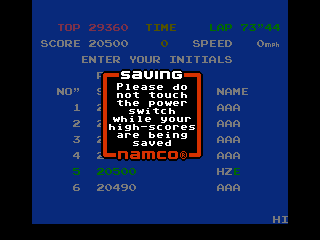 Galaga is Galaga, it feels like a solid port to me.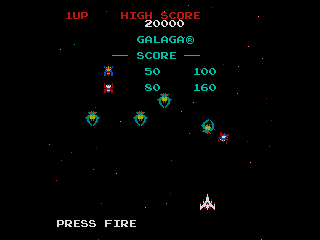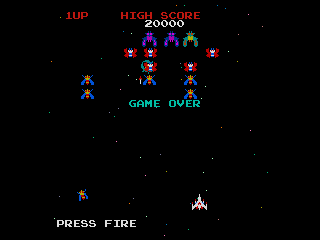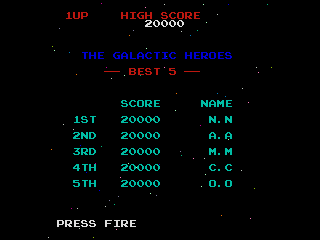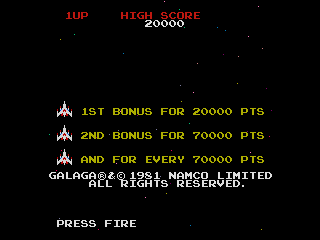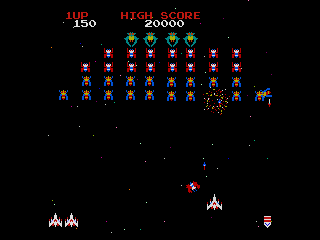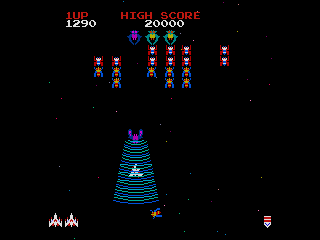 Xevious again seems to play well, the vertical area is cut off a little, and so maybe there are a few more shots coming from off-screen, but it doesn't seem to impact playability, was a better choice than squashing the graphics or trying to implement a 'smart' scrolling, which never works well in a vertical scrolling game as it distorts bullet trajectory etc.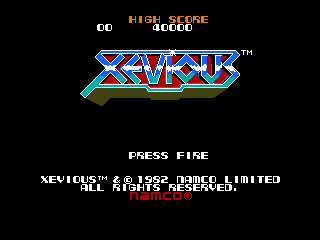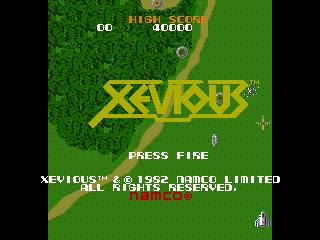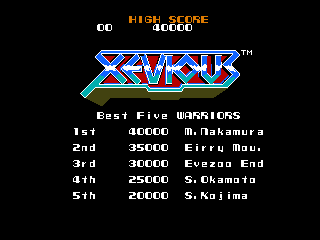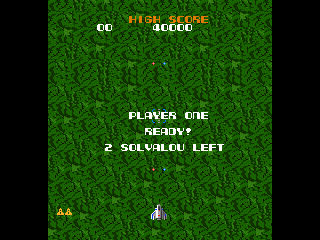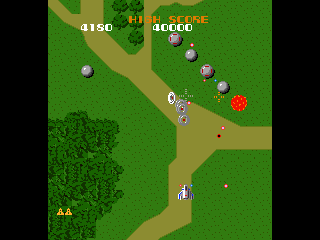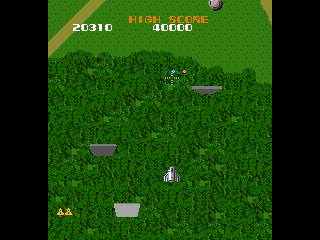 Mappy also feels like a solid port, stages and bonus levels intact, gameplay is challenging. There's a slight vertical scroll to compensate for the playfield being larger than the screen, but it's handled well.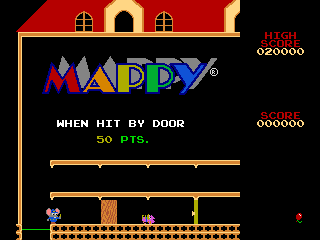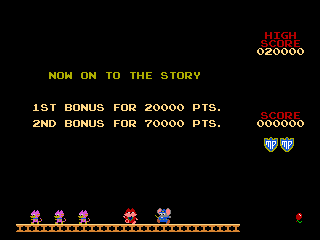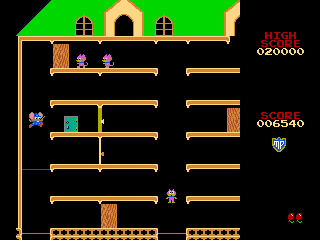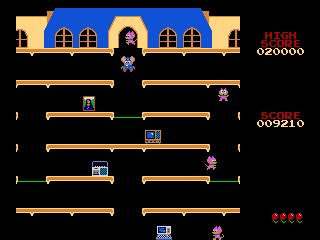 You might say 'why bother' when it comes to emulating these, as you can just run the originals in MAME, but at least to me, part of the MAME journey is to document the paths each IP was taken on, and as these are official licensed ports, they're part of that journey, and as they're running on an entirely different architecture to the originals (the SunPlus 'unsp' core is certainly different to the 'z80' etc.) they're interesting to study from that point of view too.
From an emulation point of view, MAME does need work, there's an odd glitch where after saving the scores (because yes, all these on the GameKeyReady unit save scores to internal memory) a sound channel goes missing. Strangely Disney Friends suffers from a similar issue, but in that case ALL sound goes missing. Hopefully we'll get to the bottom of it.
Thanks again to everybody who has been putting money forward, it's really helping to source these and cover the unit costs and shipping costs for getting them where they need to go.
I mentioned Game Keys, and I'll cover those in a future update.