I've now set up a PayPal account linked to "hazemamewip@hotmail.com" so if anybody wants to contribute towards the purchase (and shipping to Sean / TeamEurope) of Plug and Play devices, then that address can be used. It will help enormously with sourcing additional units, plus any spares we might need for experiments (sometimes dumping is not straightforward as many of these don't use regular ROMs, but ROM globs)
As these are donations, not payments for any specific guaranteed product or service, be sure to send them as gifts. Also don't send email to that address, it won't be checked. If you want to discuss sending a specific unit you already own instead, please tag on on Twitter.
---
Sports.. I've already covered plenty of sports games on these Plug and Play units, but that's because there were an awful lot of them – the popularity of these units coincided with the period when motion controls were popular (with things like the Xavixport paving the way for the Wii) so naturally there are a lot of sports games as sports games tend to be the first application of motion controls most people think of when trying to develop something, plus they're generally cheap and easy to create.
XaviX was mostly used in Japan for Japanese Plug and Play units, there were some games using the tech outside of Japan, but it was less popular outside of Japan than SunPlus, Elan or other low cost solutions.
Sometimes XaviX games did get localized for other regions, and in the case of Real Ping Pong what we have is a Korean localized version of Epoch's Excite Ping Pong. This one was put out by SonoKong. There was also a Korean localized version of Popira (videos can be found on YouTube) but that one isn't dumped.
As with Excite Ping Pong the controls are not yet hooked up here (I do really need to sit down and study the input code on a lot of these XaviX games) but the demo mode will play. The 'For Real Gamer!' tagline is a nice touch.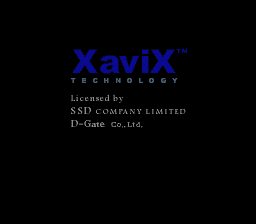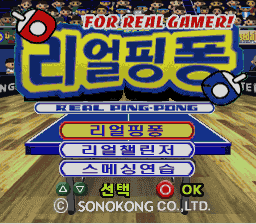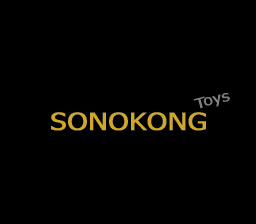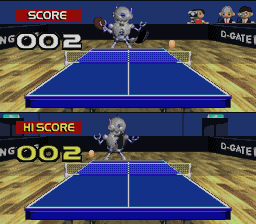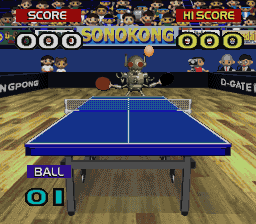 Maybe I should have included this one with the last bunch of VT games, but this 'Super Ping Pong' game, put out by ABL (just shows 'Ping Pong' and 'Table Tennis' on the box) is another take on the same thing, this time on the enhanced NES hardware. Again currently no controls and long pauses between scenes while it writes stuff to the I/O ports (unemulated external DAC sample playback?) This was put out by several other manufacturers, including DreamGear, with different box titles, the ROM may or may not be the same.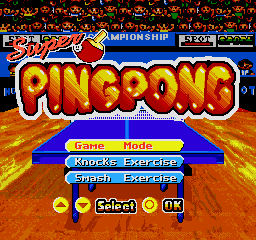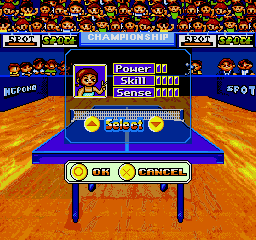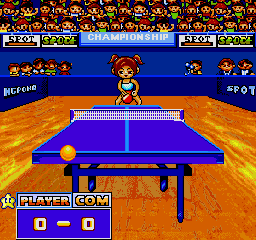 Another ABL product, this one on SunPlus hardware is KickBoxing. This one required you to strap motion sensors to all 4 limbs (which ends up being a lot of batteries) Again controls need figuring out, this might be another where the motion sensors send virtual button presses depending on the action / strength rather than sending raw data. The real hardware here unfortunately seems to eat through batteries quickly, making it expensive to use in the long run. It's not surprising some later motion games went for camera based approaches instead.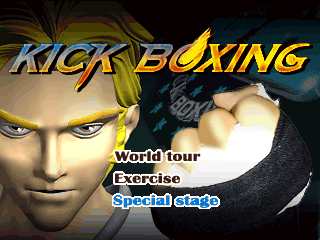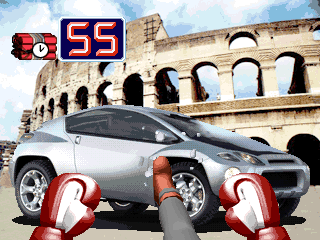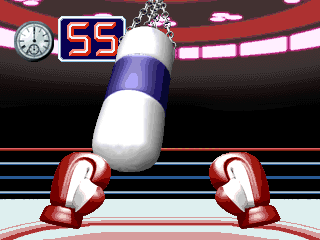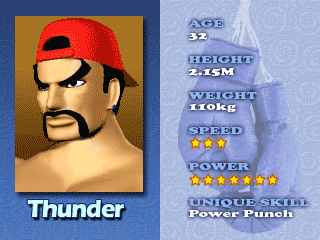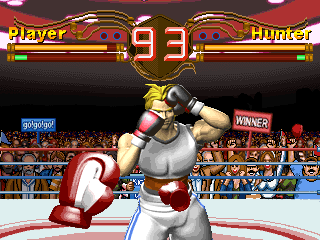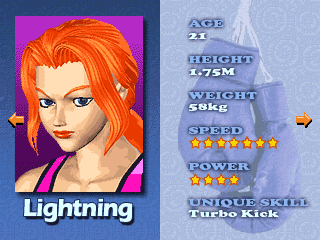 One thing of note with the Kickboxing game is that a bit in the IO ports will change the title screen to show the Coleco license, meaning it's very likely the ROM here is the same as used in Coleco's Kickboxing product, with that IO port bit possibly being the PAL/NTSC flag, as Coleco distributed the game in the US, with ABL distributing it in other territories.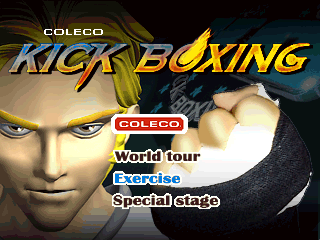 ABL also put out Wireless Tennis, another SunPlus game, this was a standalone unit. The controls aren't hooked up on this one, but we'll come back to this game and that point later.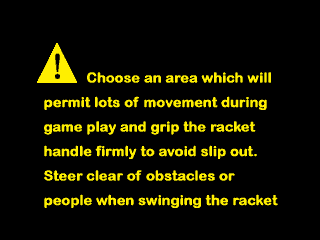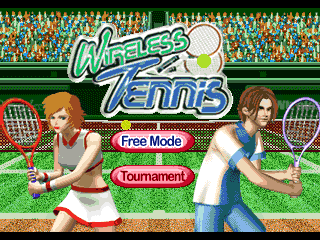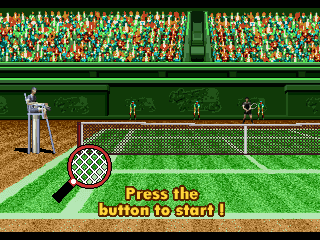 Senario put out "My Sports Challenge" which is a 5-in-1 Sports unit. This one used a very unusual type of ROM, a 24MByte ROM with multiple Chip Select/Enable lines, meaning that in reality the ROM package contains a 16Mbyte and an 8Mbyte chip. It took Sean some work to figure out how to dump this one even if it wasn't a 'glob ROM'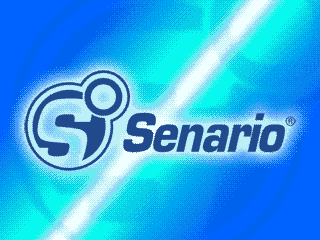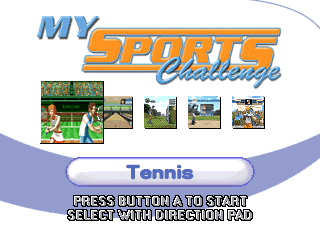 "My Sports Challenge" contains a Tennis game. That Tennis game is Wireless Tennis. The difference here is that this one is playable. The inputs hooked up easily, and the motion input acts as a virtual button. I don't know if this means that the standalone unit actually uses a real motion control, hence why it seemed more difficult to hook up, or if it just reads the same inputs in a different way, but it's noteworthy that the game received both a standalone release, and also appeared in this multigame unit.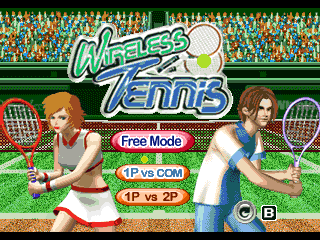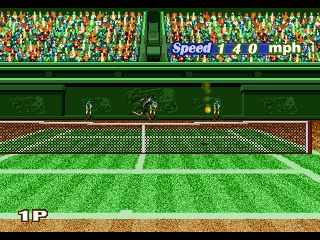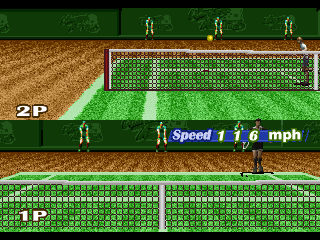 Other games in the My Sports Challenge include a Bowling game.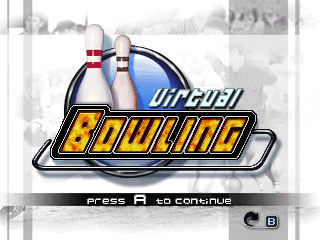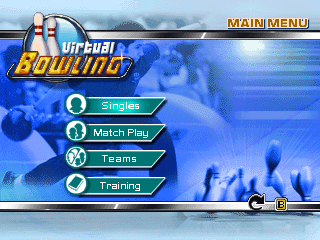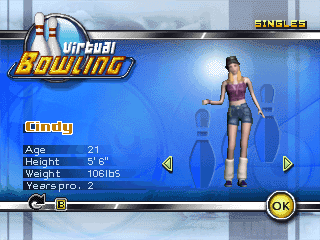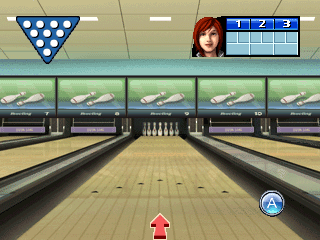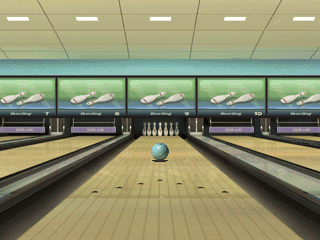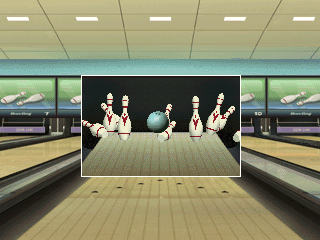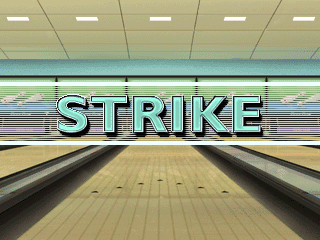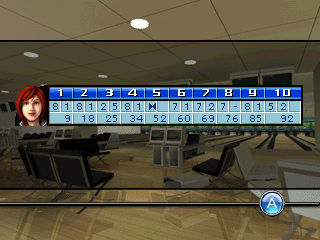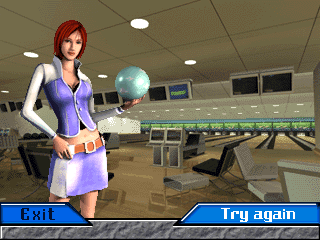 There's also a Golf game in here, again tho this depends on when you swing the club, not how hard you swing it as none of these My Sports Challenge games employ real motion controls (on the plus side that makes them easier to use under emulation)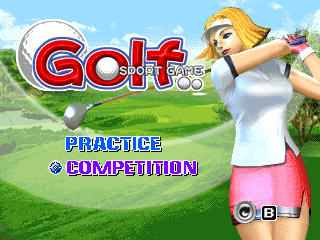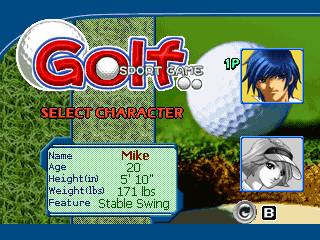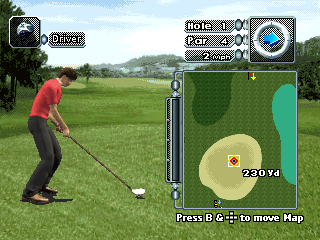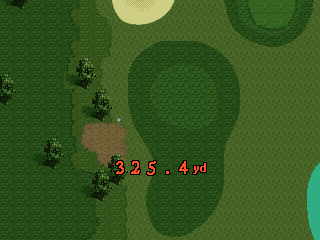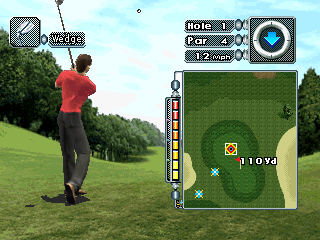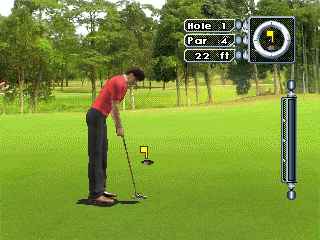 Baseball is included too, although there's no outfield control, you're simply responsible for hitting and bowling.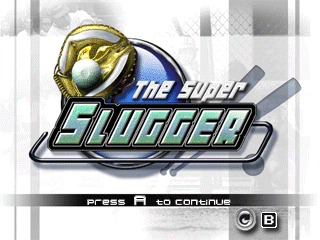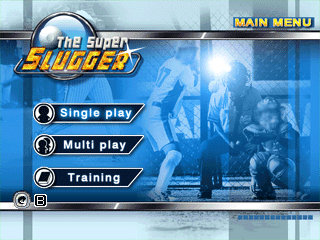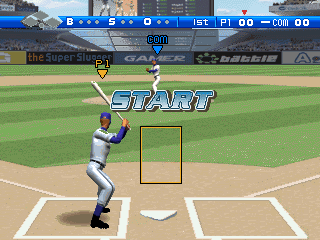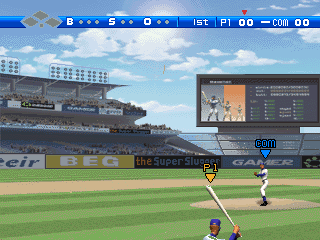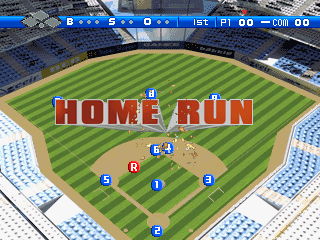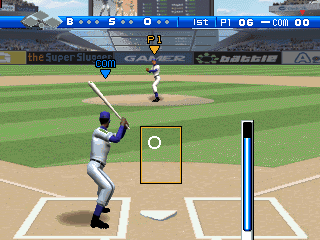 The 5th and final game in My Sports Challenge is Boxing. This one is interesting because it seems to be loosely based on the ABL Kick Boxing game previously features, you can see that the characters here are the same, even if the visuals have been completely redrawn and the game modes on offer aren't quite the same. There's clearly a connection between the two games tho. This one does offer a 2 player mode as the title screen of 'Boxing Duo' would suggest.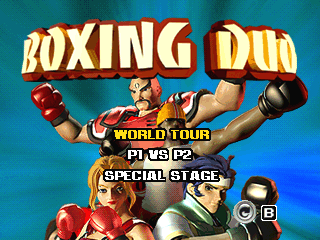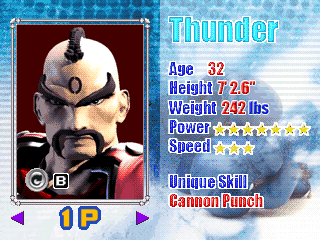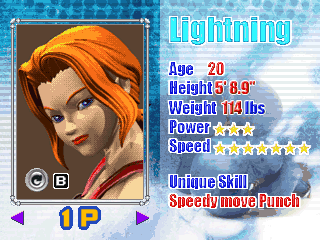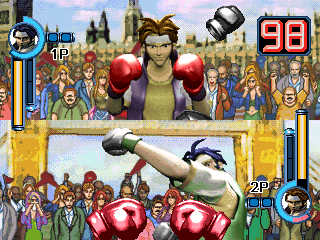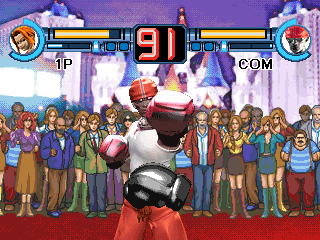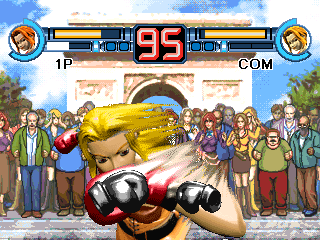 That might have been the final game in the regular My Sports Challenge unit, but that is not where the story ends. One thing I've noticed with these Plug and Play units is that there were sometimes exclusive units to certain stores / retailers. Sometimes the difference was purely in the package / controller design, but sometimes it was also the software, and My Sports Challenge is one example of that. QVC distributed a version of this game with 6 games instead of 5. It isn't simply a case of one game being added either; the QVC unit drops the above Boxing game entirely to make room for 2 new games. (This is a shame, because the Boxing game was one of the better ones0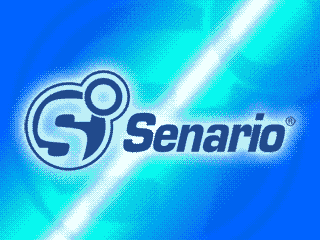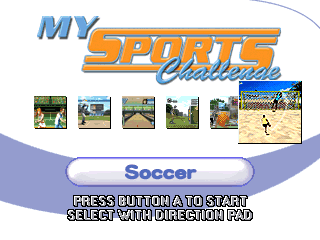 Anyway, Basketball, time your shots from a variety of angles to get the ball in the hoop.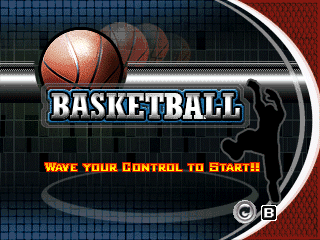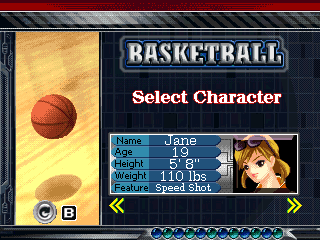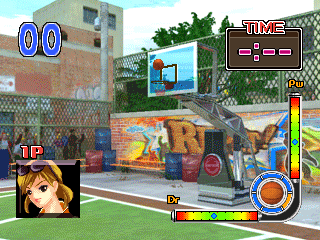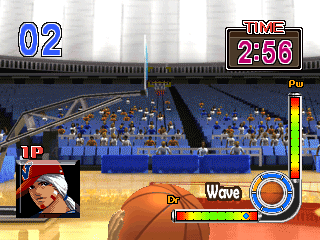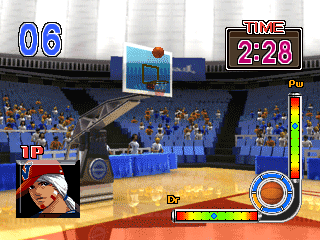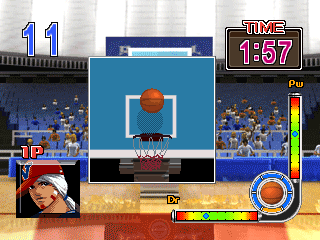 Soccer, or Beach Soccer as the title screen calls it is the weakest of the games in this collection I feel. It has 2 modes, Penalty Kick and Free Kick. While the free kick one is interesting in that you have to select where you kick the ball, the direction and the power it just makes you wish the unit had real motion controls, and most combinations result in either an air shot, or one that just bobbles along the ground. There's a selection of 3 stadiums too, but I had to check the screenshots just to make sure they were actually different as the majority of the screen is just sand in all cases. Overall this QVC version feels like a weaker product as one decent game has been swapped out for 1 very average one, and a poor one.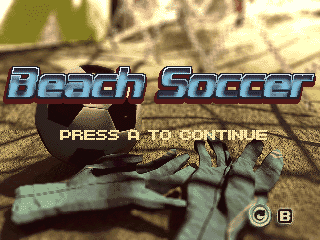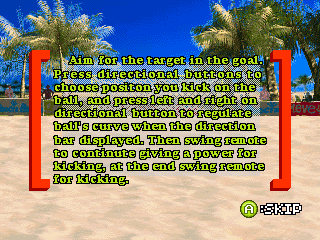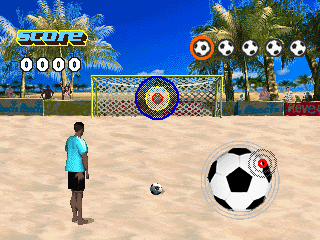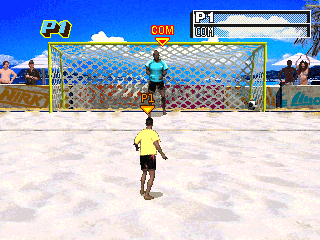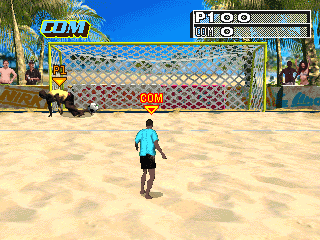 Does the 'My Sports Challenge' story end there? Don't be silly. Senario also put out 'wireless Sports Plus' which is also known on the title screen as 'My Sports Challenge Plus' which is a 20-in-1 unit.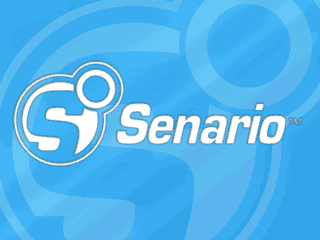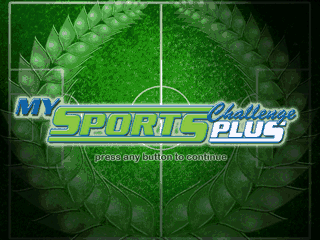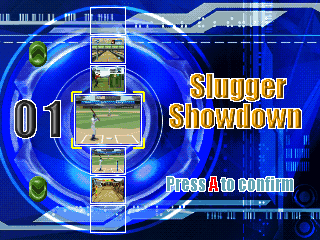 This 20-in-1 unit contains Golf, Baseball, and Bowling from the My Sports Challenge unit. Same games, full intact. It does not have Boxing nor does it have Tennis.
Basketball from the QVC unit is present but now called 'Around the World' This is supplemented with 2 additional games, 'Shot Clock' and 'H.O.R.S.E' which use the Basketball engine, lack a title screens, and have a slightly different set of rules. Lazy.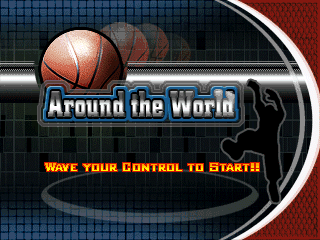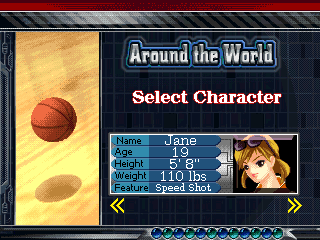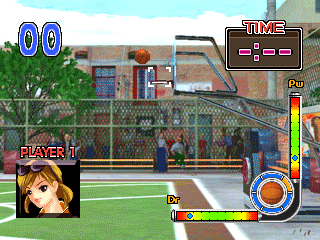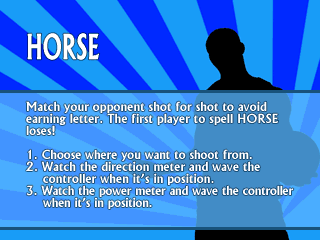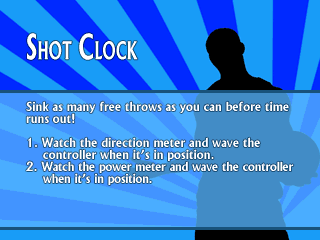 Baseball also gets 2 extra games based on the Baseball engine, one focusing on hitting Homeruns, the other on bowling. Again, very lazy.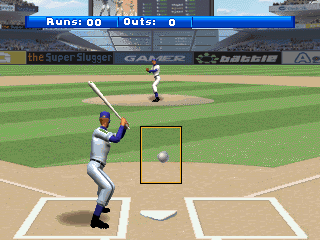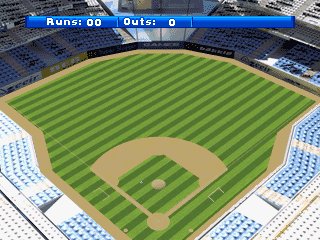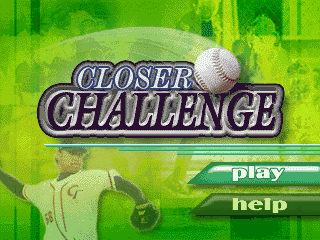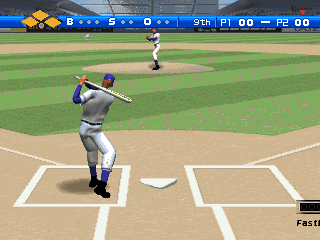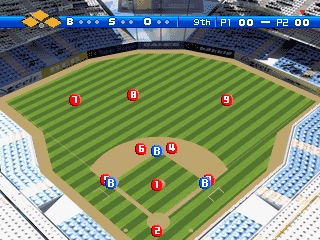 Golf games a 'Driving Range' game. This is basically just Golf without any course or aiming and without real motion controls it's entirely pointless. Lazy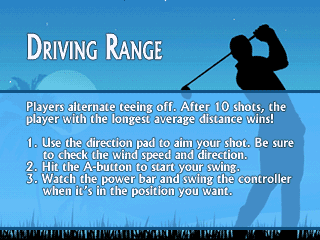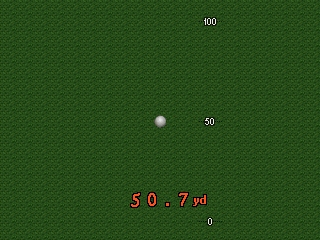 Beach Soccer from the QVC unit isn't here in complete form at all, but the Penalty Kick part of it is under the title of Goal Keeper. This was the least interesting part of an already poor game in the first place!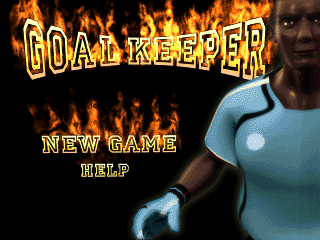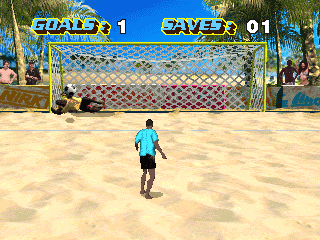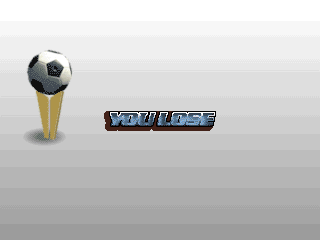 So yes, compared to the regular My Sports Challenge releases this lacks some of the better content, then makes the numbers up by adding minor variations of those games, and in one case even omits the full version. It does have some redeeming feature however. Putting Green could easily have just been the putting part of the Golf game with nothing new, but is actually a Mini-Golf game.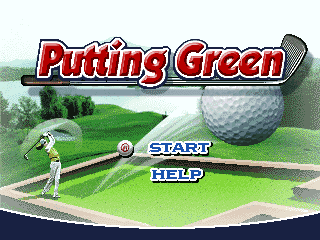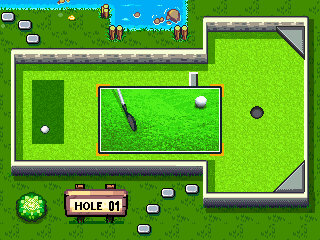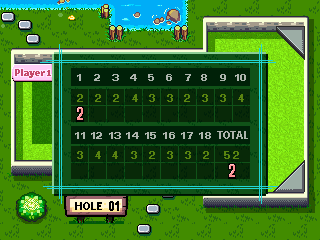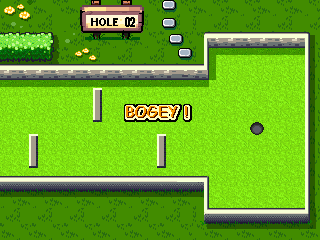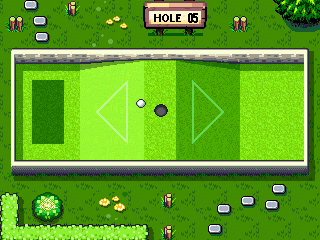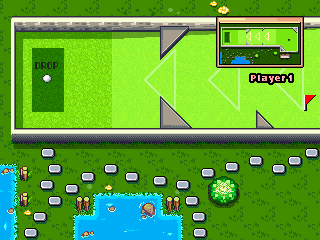 Disc Golf is somewhere between Golf and Mini-Golf, but with flying discs, it seems like a strange thing to have here and plays like an oversimplified golf game which also ends up being annoying because you don't have any real indication of how far things will travel, but here it is.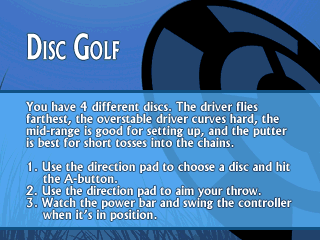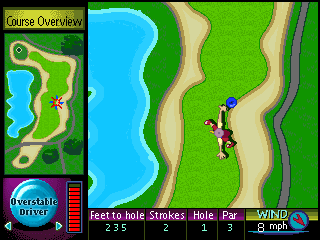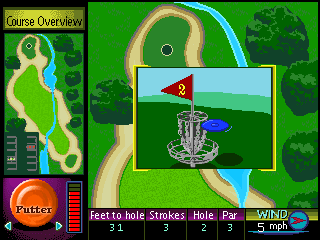 There's a very simple Darts game, with annoyingly inverted board colours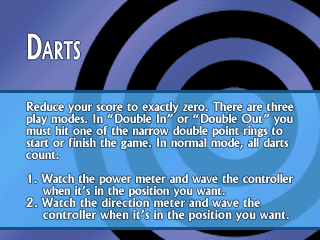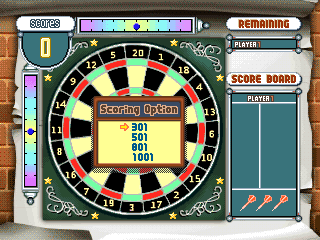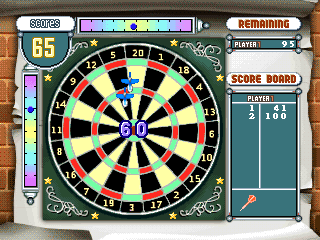 By now I'm sure you're getting the idea. The remaining games are all very simple. There's Curling, a Penalty shoot game for Ice Hockey, Lawn Darts, Bag Toss, Horseshoes, all of which have very similar mechanics, stop the bar in a Y position, stop the bar in an X position so I'll wrap this one up there.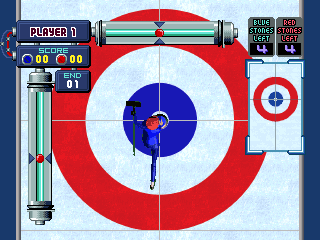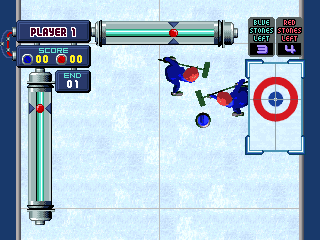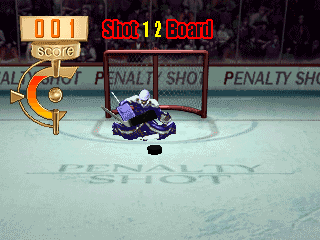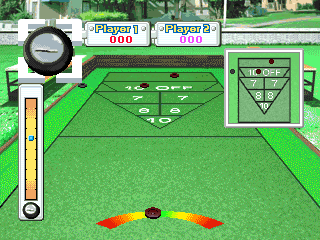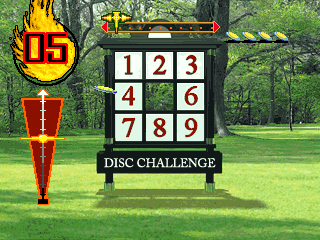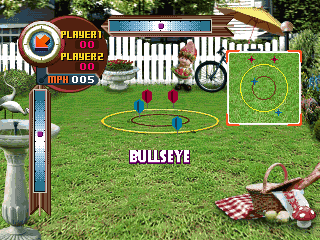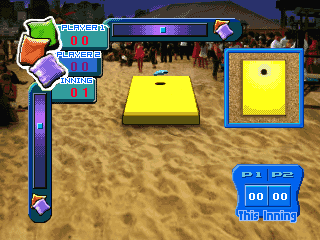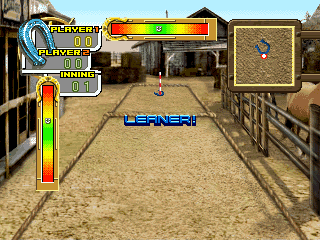 This is not the last we'll see of some of these games, but I think this is a good place to leave it for now. A mix of sports games have been covered, some playable in MAME, others still without controls at this point. We've also seen the evolution of certain games across different units, an example of a retailer specific version of a game, and a less common localization; good value for one part if I do say so myself.