I've now set up a PayPal account linked to "hazemamewip@hotmail.com" so if anybody wants to contribute towards the purchase (and shipping to Sean / TeamEurope) of Plug and Play devices, then that address can be used. It will help enormously with sourcing additional units, plus any spares we might need for experiments (sometimes dumping is not straightforward as many of these don't use regular ROMs, but ROM globs)
As these are donations, not payments for any specific guaranteed product or service, be sure to send them as gifts. Also don't send email to that address, it won't be checked. If you want to discuss sending a specific unit you already own instead, please tag on on Twitter.
---
For this part I'm going to look at some of Senario's "Big Box" games. The packaging for these all had a very specific look about them with designed to make them look like higher end products with fold open boxes showing the unit inside etc. The Senario Millionaire game previously covered when I looked at different Millionaire games, as well as the Big Bonus Slots, and the Poker / Deluxe Poker units which were covered when looking at gambling themed games were all part of this range, but there were several more; enough to give them their own coverage here.
From sports in the previous part to sports trivia, here. Senario's Sports Trivia Professional Edition to be exact. I'm not aware of any versions without the Professional Edition subtitle.
Here we have a trivia game themed around a sports match, with different periods, and where each team gets to select the next 'play' (basically if they want a Trivia question or a random Mini-game) I don't know a huge amount about American sports, so this one sails wide of the mark for me, but it no doubt had a very specific target audience like many of these Senario 'Big Box' games.
There are 8 mini-games here, all very simple, surprisingly the Basketball one appears to use sprites stolen from Data East's Street Hoop; this is unusual because otherwise these SunPlus based Senario games usually avoided such risky infringement. (the same cannot be said of the Senario famiclone units which just screamed 'sue us')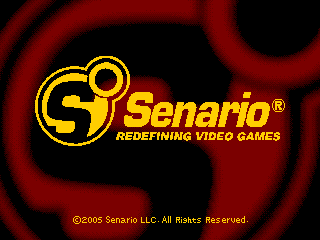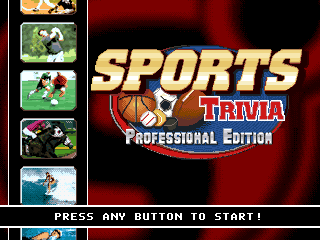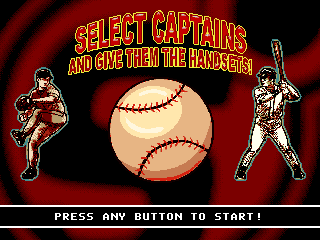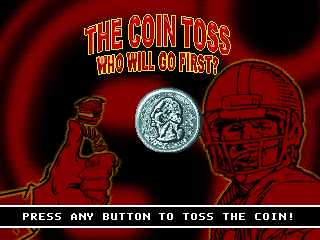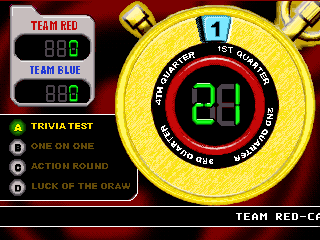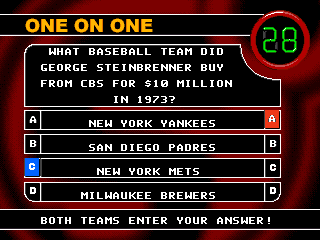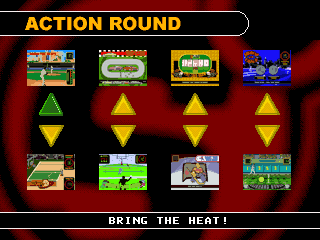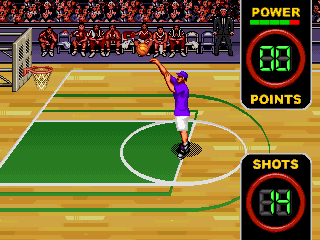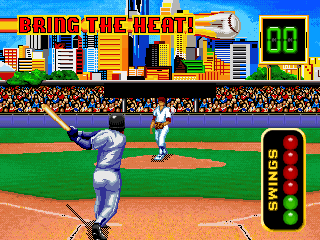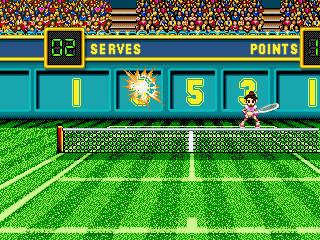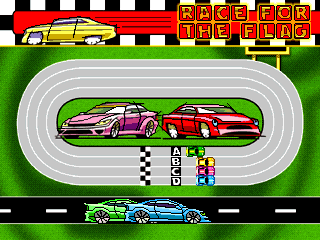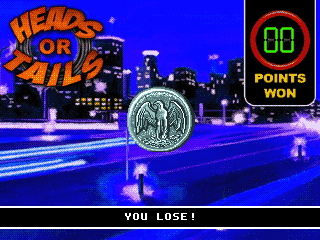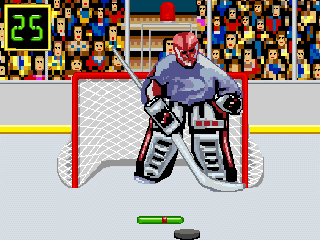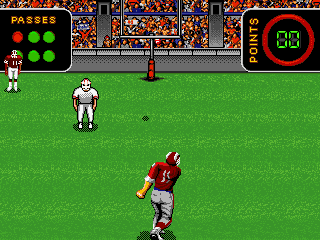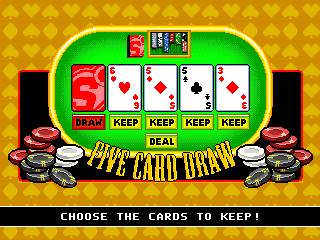 Interestingly the hidden test mode (hold Pause on startup to access menu) calls it ABC Sports, maybe this was meant to carry a license at one point? The checksum here is done if you hit some of the player controls after boot, sadly it just prints the checksum of the ROM rather than verifying it, but it's at least potentially handy for checking for alt revisions without having to dump the ROM.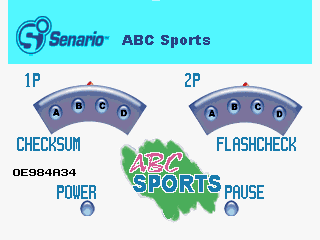 Senario's Cosmo Girl is based off a very similar codebase to Sports Trivia Professional and features the same type of test mode. This is important, because as discussed later there seems to be a bug in this game causing it to hang in various situations, so I'd be interested to know if the checksum display is the same on all units, or if there are other revisions, or even the possibility of this one having suffered from bitrot issues. Again hold Pause on cold boot to access this menu then hammer some Player 1 buttons until it does the test.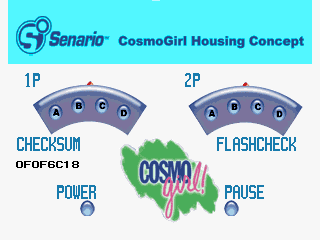 Anyway, onto the game. Cosmo Girl features a similar structure. Some of the game is following instructions onscreen, it'll ask you to do certain things (tell a secret etc.) and you're simply expected to do them. There are also various pop culture quiz questions and a handful of simple mini-games.
There appear to be 8 mini games as with Sports Trivia, although one of them appears to be bugged. The Fashion Disaster game presents itself as a slot machine type thing, where you must match colours. It rolls once, you choose which pieces to hold and which spin again. Chances are on the first spin there will always be a pair, so logically you would always hold that pair, however, if you decide not to do that, and the second roll comes up and after the 2nd roll there are no pairs (which should be a 'lose' condition) the game code ends up crashing. I have a feeling this is a game bug, because the chance of causing it if trying to play properly is low, however if you're playing carelessly (not holding on purpose for example) then it can trigger with relative easy given enough plays. I can't rule out there being an issue with the ROM in the dumped unit, which is why if anybody owns one I'd be curious to know if the checksum screen reports the same value.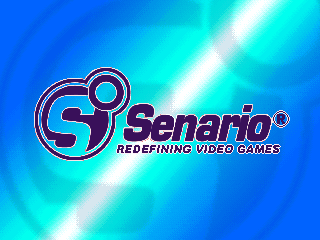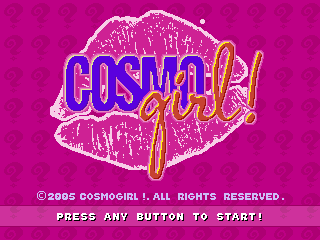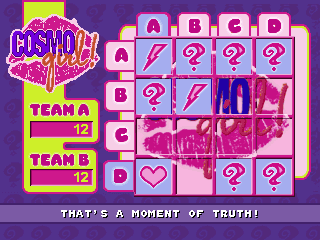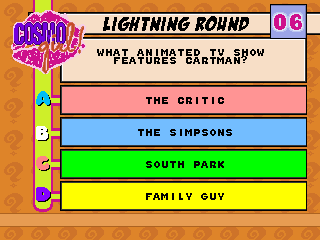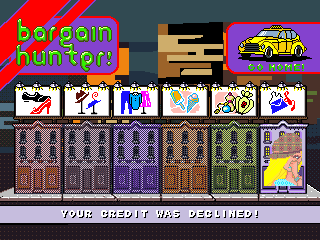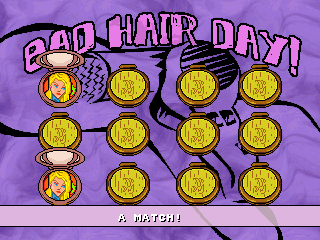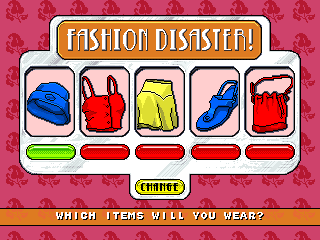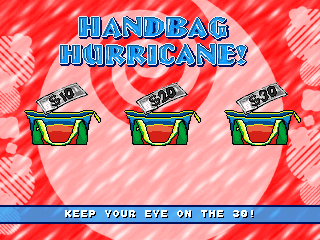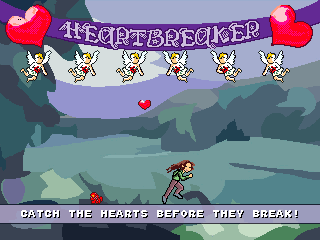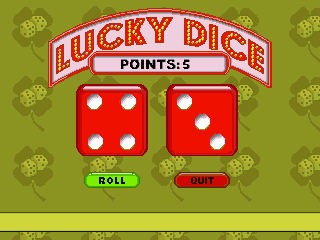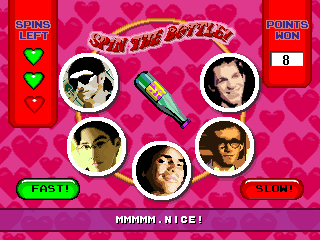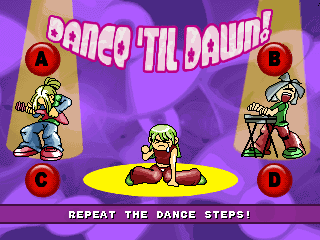 If you enjoy your quiz games with a slice of casual sexism, then The Apprentice is the game for you. This one is a licensed produced, based off the US TV Show of the same name. Should have based it off the UK show and used Alan Sugar instead.
The game structure here is simple, and the presentation basic, although there's enough here to make it worthwhile. Note, the driver is a little broken due to a regression in MAME 0.220, this is fixed for 0.221.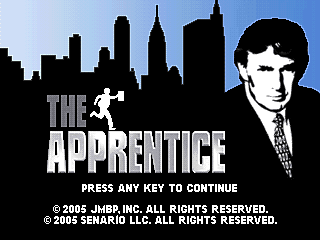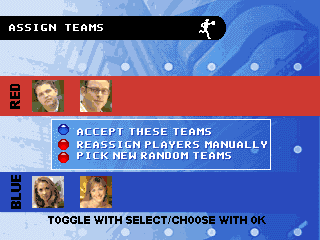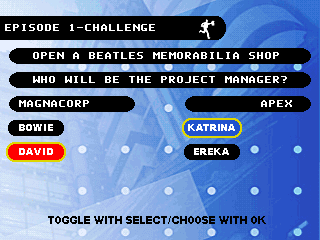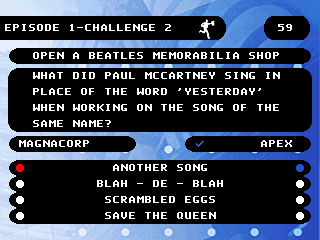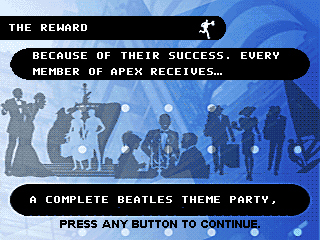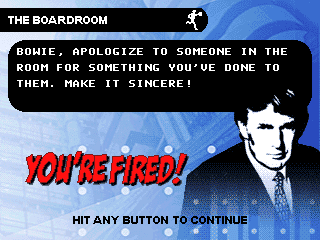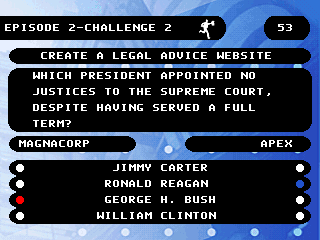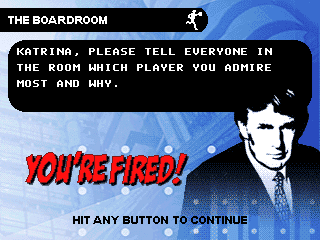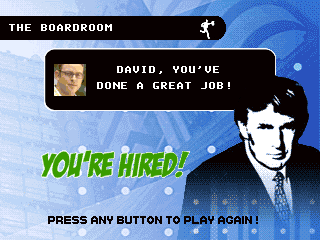 The Perfect Mate turns that sexism up a level, but it's a game designs to match 'ideal partners' based on responses, so maybe there's some method behind the madness here? This is a strange one, also very simple in structure with no real winners or losers. A party distraction, nothing more, nothing less.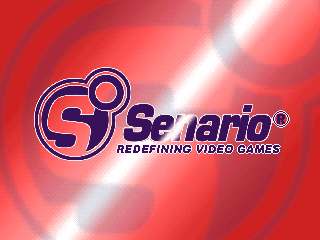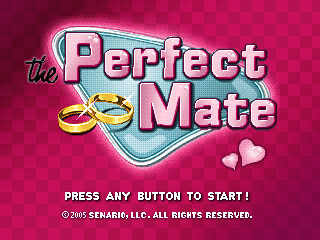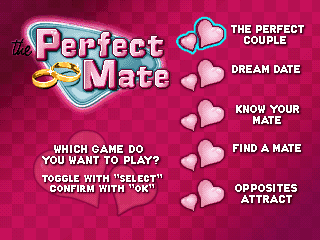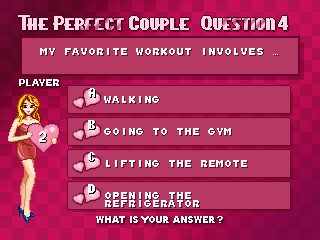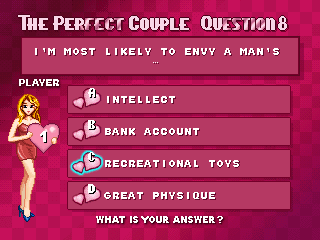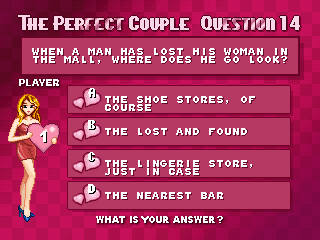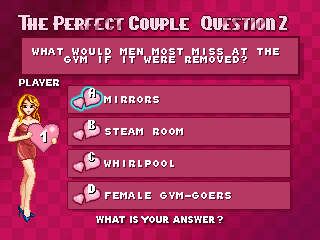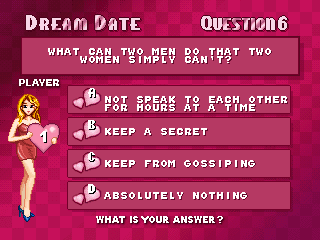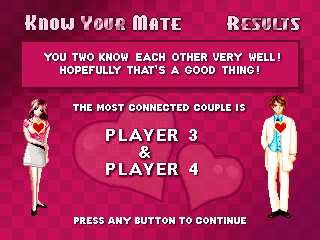 Senario's Win Lose or Draw is surprisingly not a SunPlus based machine, instead opting for the NES / VT based technology, but throwing in some extra RAM for the bitmap layer. Currently the drawing pad and LCD display for what you're meant to draw are not hooked up, so while you can progress through the stages of the game there's nothing to do. This one relies entirely on the players doing what they're told and the game acting as a simple controller, presentation mechanism, timer & scorekeeper rather than players using pen and paper. For now this is NOT WORKING.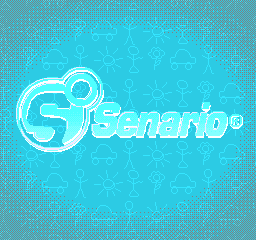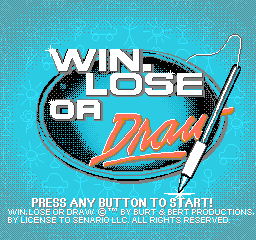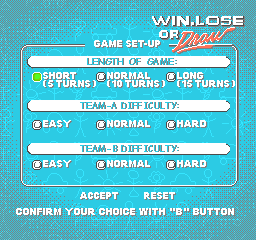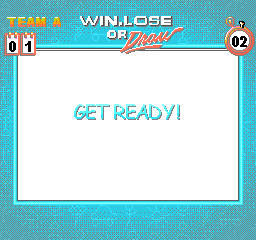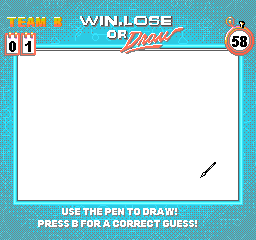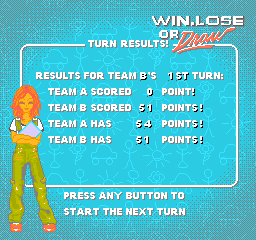 That's 4 'Big Box' Senario games anyway, you can see what the goal was here, games designed for multiple players in a 'party' environment, automating what might otherwise have been aspects of card games / board games. They're a bit of fun, nothing revolutionary, and in the age of smartphones etc. mostly obsolete as there are free apps to cover the majority of what is on offer here. The questions on offer do make these interesting enough to study from a historial point of view, showing what was maybe in some cases considered more acceptable 15 years ago than it is today. Also, for better or worse, when one of the games features the person who would go on to be the United States President it has a place in the history books.