I've now set up a PayPal account linked to "hazemamewip@hotmail.com" so if anybody wants to contribute towards the purchase (and shipping to Sean / TeamEurope) of Plug and Play devices, then that address can be used. It will help enormously with sourcing additional units, plus any spares we might need for experiments (sometimes dumping is not straightforward as many of these don't use regular ROMs, but ROM globs)
As these are donations, not payments for any specific guaranteed product or service, be sure to send them as gifts. Also don't send email to that address, it won't be checked. If you want to discuss sending a specific unit you already own instead, please tag on on Twitter.
---
Excite Bowling is a XaviX hardware game by Epoch. This one could prove to be useful for improving some aspects of the emulation, because unlike most Epoch XaviX titles which simply don't have proper control hookups yet, this one takes a dislike to our XaviX timer emulation, and currently requires them to be disabled to boot. This might indicate that they're being incorrectly enabled in some cases, although there are acknowledged issues with them anyway. It also has no controls, and also requires some bits in the input port to toggle not to hang too, it seems like the code for this one is surprisingly fragile compared to other Epoch games on XaviX hardware and fails easily if things aren't correct. It's another where there is unlockable content.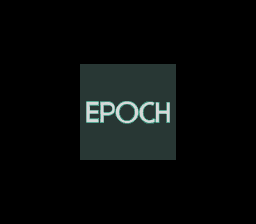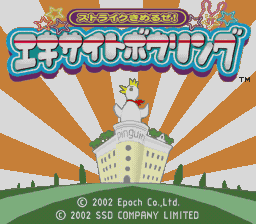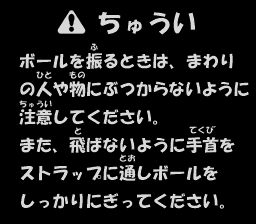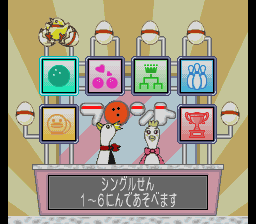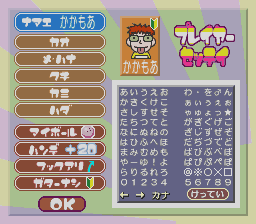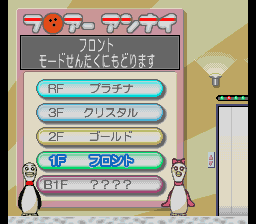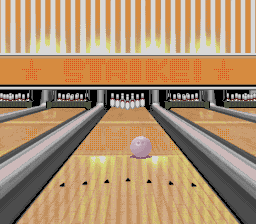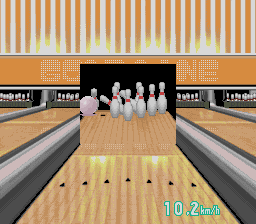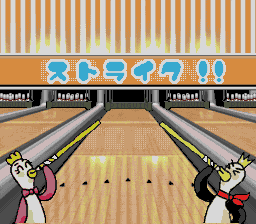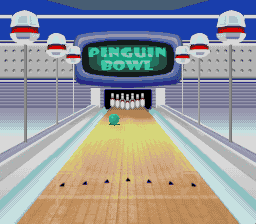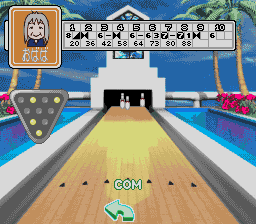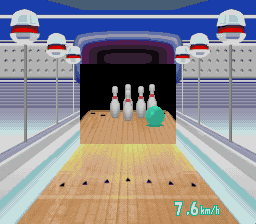 Excite Stadium DX is another XaviX hardware game by Epoch and sits in the same 'no controls' boat. This is the 2nd in the series (first is sourced but not dumped yet) With no controls you can allow the unit to run for 10 minutes until it appears to hang (which is when the system actually shuts down to save battery life, almost all XaviX games do this)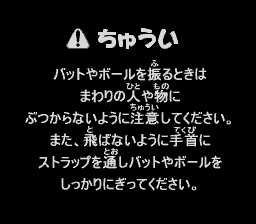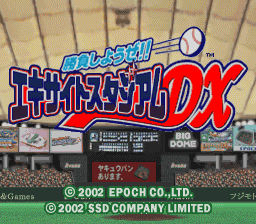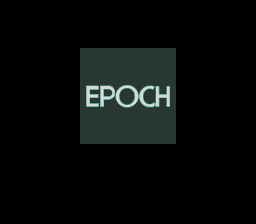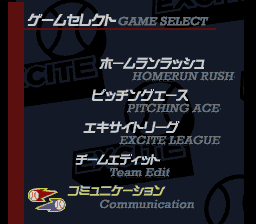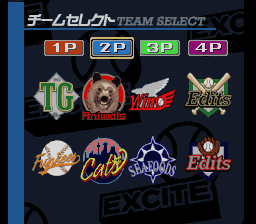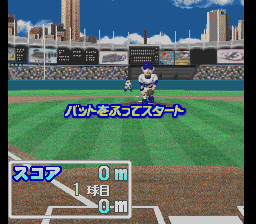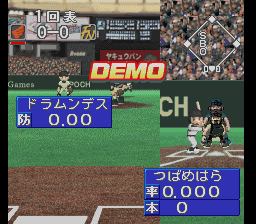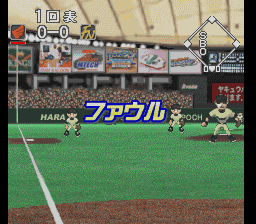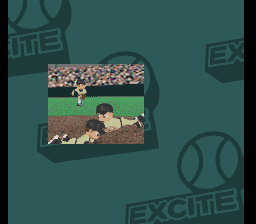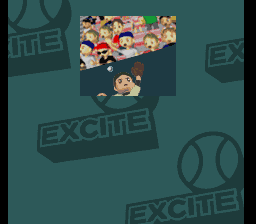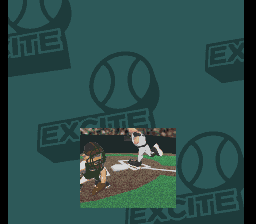 Excite Sports Tennis x Fitness sees Epoch move to the enhanced Super Xavix hardware, and make full use of the interlace mode now available. This results in quite a flickery display however. The game also uses the Super Xavix bitmap modes for the upper part of the crowd, which due to incomplete emulation is not currently scaled correctly or scrolled (this bitmap layer can be higher resolution than the sprites etc.) Again no motion controls hooked up here yet, but the demo can be watched, and having Super XaviX games make use of the features but aren't stalling for other reasons is going to be handy for improving emulation.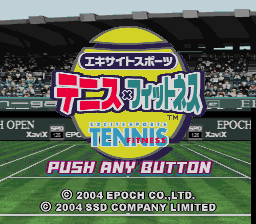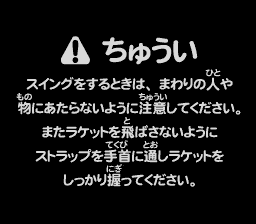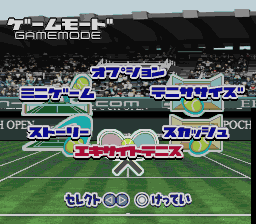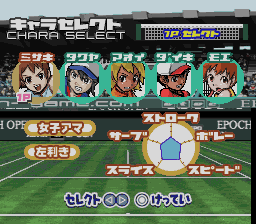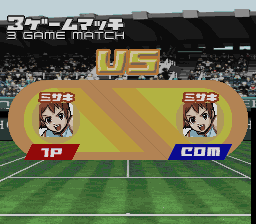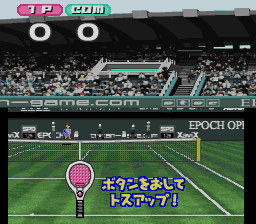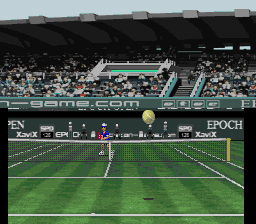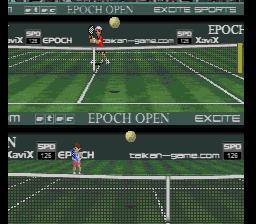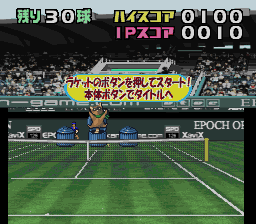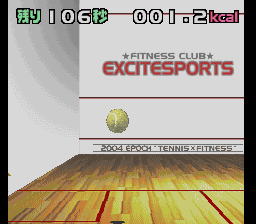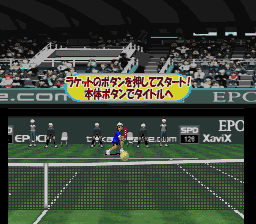 Now let's move away from some high quality Japanese games, and embark on one of the biggest nosedives of all time.
I briefly mentioned the "Excite Sports Wireless Interactive TV Game – 48-in-1" in the gambling part when pointing out it had a Poker game in it. This unit certainly should not be confused with the above XaviX title; this one appears to have been distributed by a company called 'Excite' in the US, hence the title. Amongst the selection of games included are a number marked as 'Sports'
The video emulation isn't quite right here, so some layers are offset, which is very noticeable in places; the fix doesn't seem trivia as different scenes need different offsets, and the hardware documentation for this that does exist isn't too helpful either as it suggests this is an unavoidable hardware flaw, and that you should adjust your offsets, but clearly when it happens is conditional on other things so you can't globally adjust them.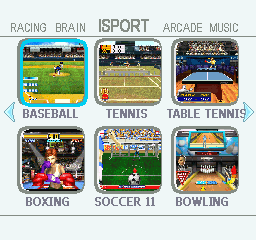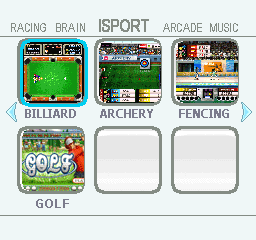 For anybody familiar with the NeoGeo game 'Neo Turf Masters' the most blatant case of copyright infringement will come from the Golf game in this unit.
Every asset in this game is ripped from Neo Turf Masters, although the iconic speech such as 'On The Green' is strangely absent, when it would have been little effort to add that too. The game has no perspective view, everything is done from an overhead display making the whole thing feel like some kind of severely stripped down handheld port of Neo Turf Masters (one character, one set of hole etc.) The VT1682 hardware on which this is based uses System on a Chip technology with a primary 6502 core for the main game, and a secondary, much higher clocked 6502 for audio. It outputs a resolution of 256×240 pixels. Why am I telling you this? well this isn't the last time this game appears and the things noted here are important.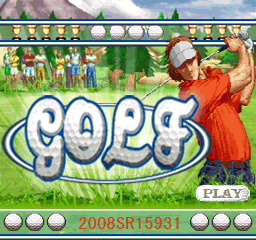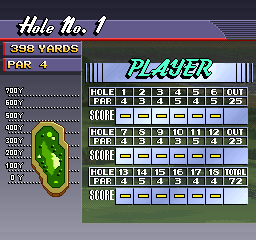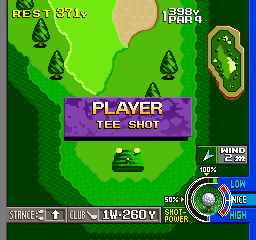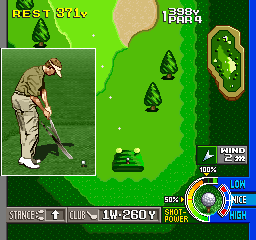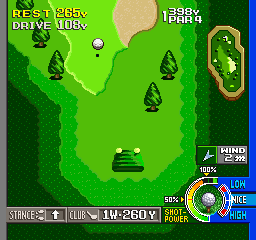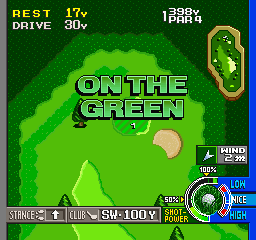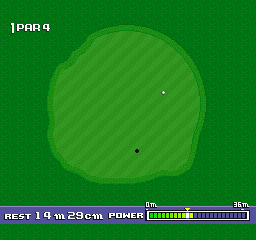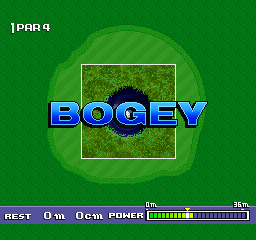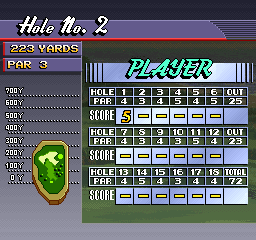 The Tennis game in it is a simple Tennis game, works on the basis of a single button press.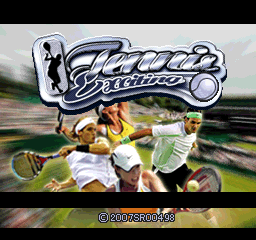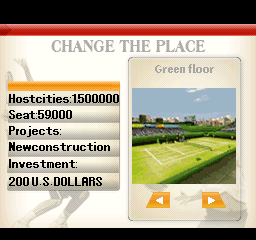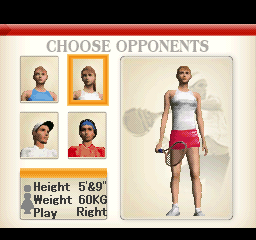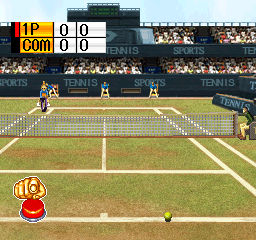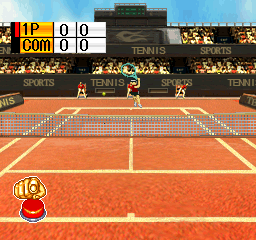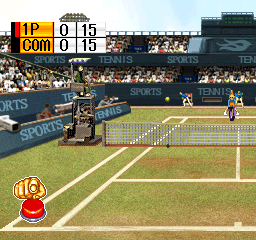 The Baseball game again is a simple game, single button control, which feels like some kind of gambling game because the commentary will announce that you're out the moment you've hit the ball, before showing any animations to show it being caught. NeoGeo fans will again recognize the graphics in the first scene on the intro although the rest of the art is completely unrelated, I'm not sure why this was used here. Either way this is terrible.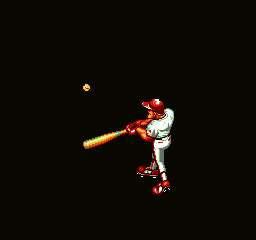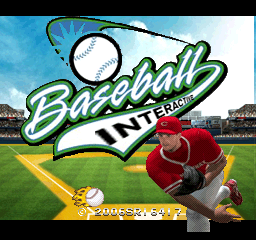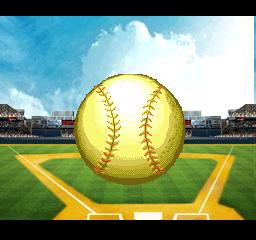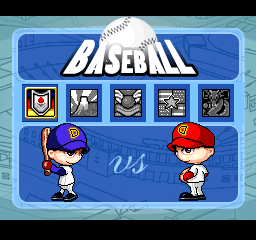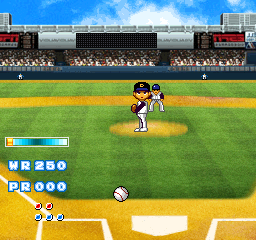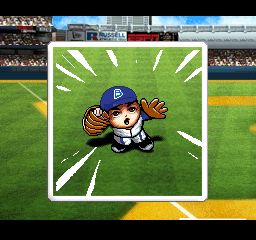 Table Tennis, you've guessed it, single button control etc. For some reason the version in Excite Sports renders your opponent on the table, not behind. I don't know if this is a glitch in this specific unit or a glitch in the emulation because it renders correctly in another unit with the same game.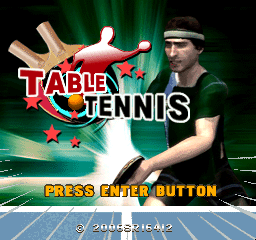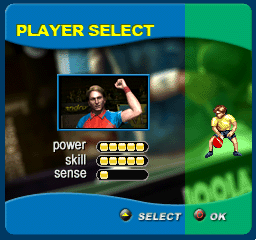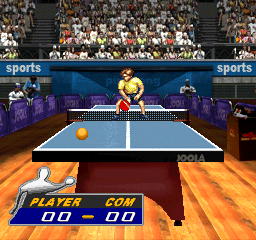 Do you want to beat up Jeffrey or Stella, or maybe just turn the console off. Boxing gives you that choice of the first two, a swift right hook to the unit gives you the third option.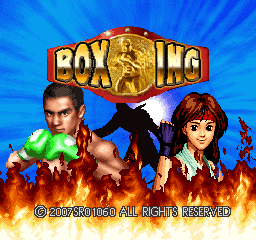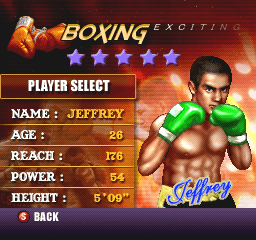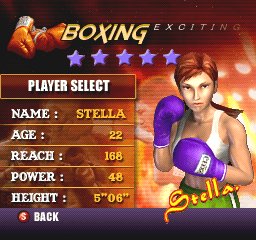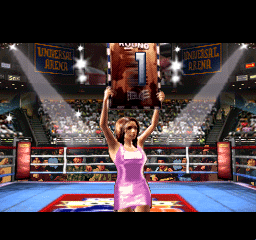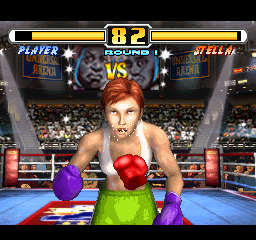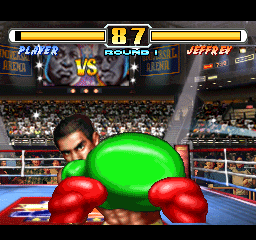 Soccer 11, or Place Kick Master as the badly hacked up 'The Ultimate 11' logo tells you the game is called is a Penalty Kick simulator, except it again just feels like a gambling game, most of the time the keeper will save it, the game again just uses a single button and is completely unrewarding.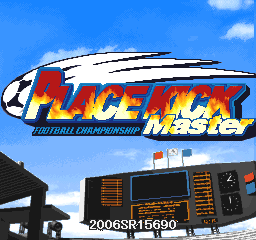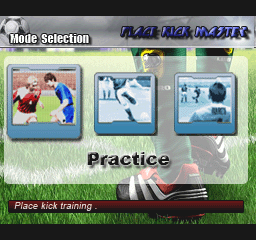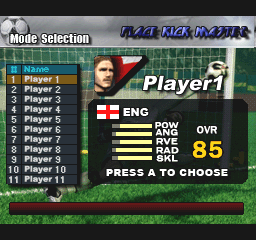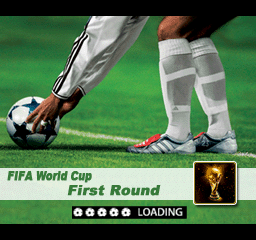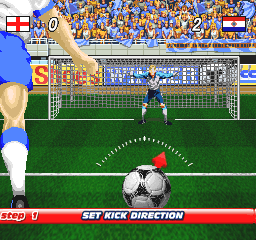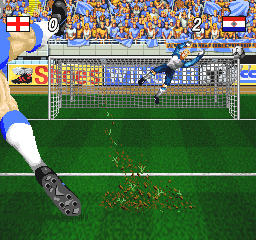 Bowling, is single button bowling with a stolen Half Life portrait.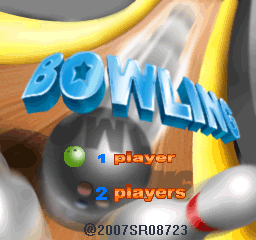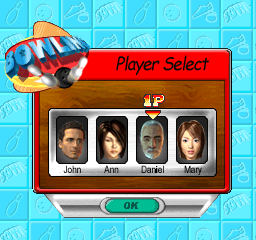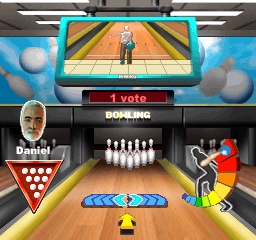 At this point the Excite Sports 48-in-1 sports games are becoming rather painful to play, so let's wrap those up. There's Billiard, a Pocket Gal clone with the worst ball physics ever. Archery, a 'press the button at the right time' game where the sound doesn't work in MAME, and Fencing, which might be less terrible than some of the others, but could have probably gone in the 'arcade' section anyway.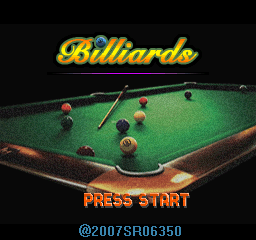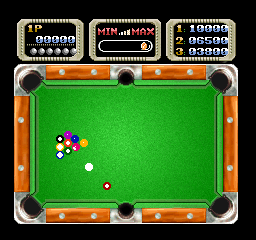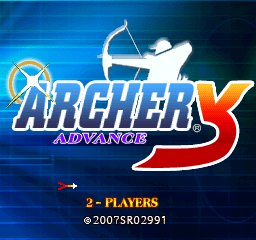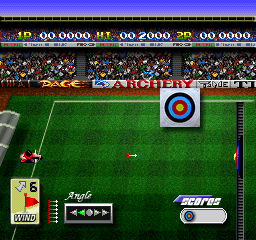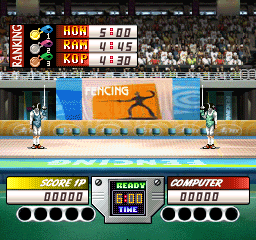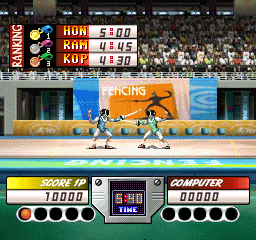 So that's it, all the Sports games in this unit covered, we can come back and do the other Arcade games later, maybe..
Oh, there's an Athletics section too. There's also a Discus shooting game in Hunting, that looks very much like one of the Track and Field events, but I'm going to ignore that for now, we'll come back to this compilation later.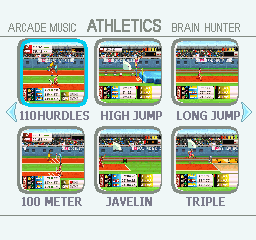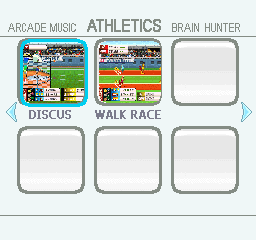 These are all simple sports events, vastly inferior to those found in the Decathlon Plug and Play previously covered. Walk Race I couldn't even figure out how to operate (possibly an emulation issue) I guess Discuss is amusing if you pretend you're throwing custard pies.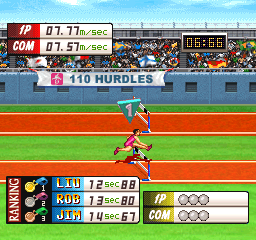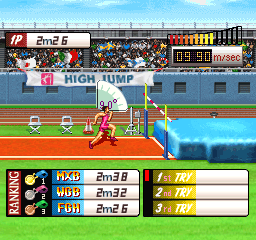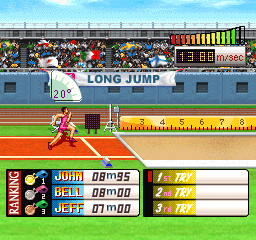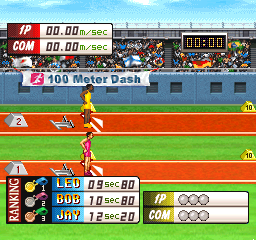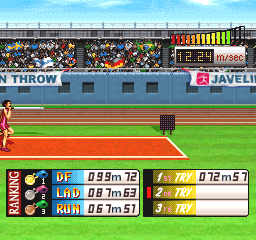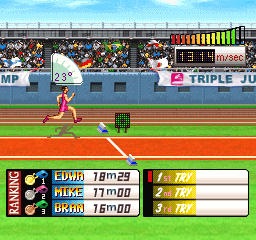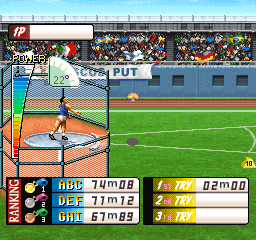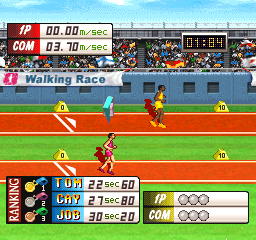 Anyway, I'll call the end on this part for now. I should cover the non-sports games in this unit at some point, and there are still more sports units to look at, including some with these very same games, or slightly different versions of them. It's difficult to know how to best cover these multi-game VT1682 units, as while the games are all 'original' software they're extraordinarily bad. I feel they're worth covering because they're not just NES hacks, or things people might have seen in other emulators (as until recently none of the VT1682 stuff was dumped or emulated) but covering them in any detail is an endurance test.