I've now set up a PayPal account linked to "hazemamewip@hotmail.com" so if anybody wants to contribute towards the purchase (and shipping to Sean / TeamEurope) of Plug and Play devices, then that address can be used. It will help enormously with sourcing additional units, plus any spares we might need for experiments (sometimes dumping is not straightforward as many of these don't use regular ROMs, but ROM globs)
As these are donations, not payments for any specific guaranteed product or service, be sure to send them as gifts. Also don't send email to that address, it won't be checked. If you want to discuss sending a specific unit you already own instead, please tag on on Twitter.
---
Interactive TV Games 49-in-1
The Excite Sports 48-in-1 covered in the previous part was distributed by TaiKee in Europe / the UK as "Interactive TV Games 48-in-1" with a box boasting exactly how many sports and arcade titles were contained within, and little screenshots of each of them on the box. I looked at the sports titles contained within it.
TaiKee also distributed "Interactive TV Games 49-in-1" in European territories. That's right, a whole extra game.
Actually that's not quite the case. The 49-in-1 is NOT based on VT1682 technology, instead it's a SunPlus based device, and the selection of games is different. Sort of.
This unit is actually a relative of the Zone 40, which we'll look at later. This is a different strand of game development for these Plug and Plays compared to the Zone 60 or newer Family Sports units and is a good example of how they followed different paths. As you'll see this very much is a 'sequel' of sorts to the 48-in-1 VT1682 based unit, which as we'll see when we look at the arcade titles later, actually seems to have some close lineage from some of the VT and NES based devices.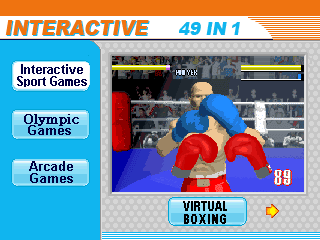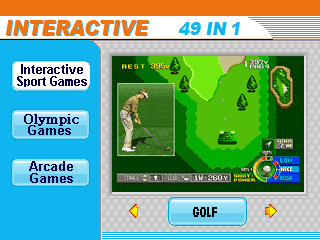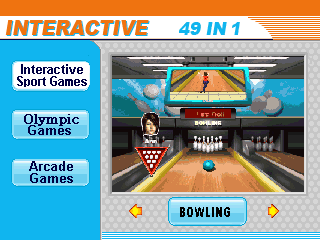 That Golf game looks mighty familiar doesn't it. Didn't I just cover that in the previous part? It's the one that rips all the assets from Neo Turf Masters, right?
Well yes, but remember those system details I gave out in that part. The VT1682 runs at 256×240 resolution, has 2 6502 based cores powering it (1 main, 1 audio) well the hardware here runs at 320×240, which is actually closer to the NeoGeo original. It also isn't a 6502 based architecture at all, the SunPlus System on a Chip units use their own CPU architecture known as unSP. While on the surface this game looks like the one on the previous unit it's actually a new port of the game using all the same stolen assets and gameplay design.
With the improved resolution things do look a bit nicer here, and if I'm quite honest I've played worse Golf games than this. Completely unlicensed copyright infringement on every level, and lacking in content, but the basis of something not entirely terrible is here. Still doesn't have the speech or anything tho because it's really just the VT1682 hardware game ported to a new platform.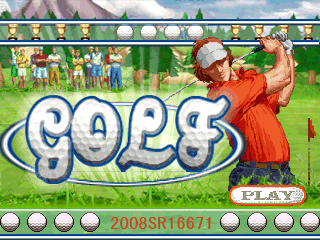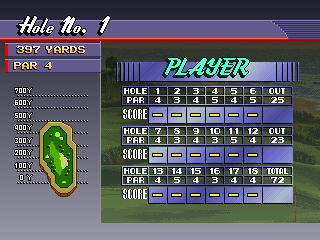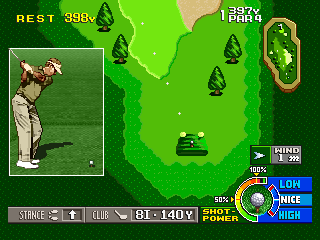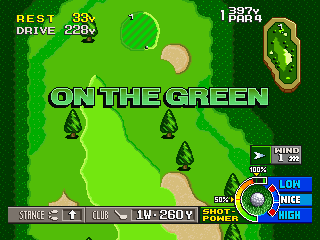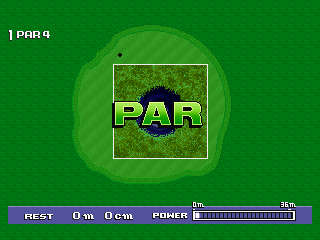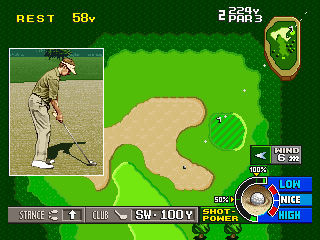 Bowling looks to have had the same treatment; this is using the same assets as the VT1682 version of the game, including stolen portraits, but there's one important change made here. You can actually aim. That's right, instead of just a bar moving left and right too quickly to even use, this version of the game allows you to use the directional arrows to select your position and the curl placed on the ball. This makes a world of difference and means this is almost a playable bowling game now. It's still nothing compared to Wii Sports Bowling, and still doesn't have any form of real motion control, but it's more of a bowling game than a timing lottery.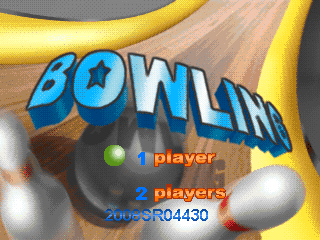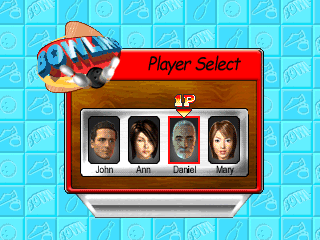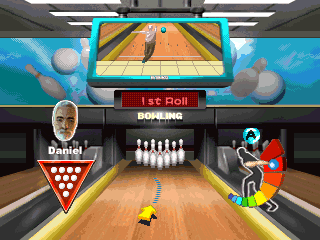 The Football game here (not Soccer, this is a PAL / UK unit) is not Place Kick Master as found in the 48-in-1 units, but instead a newer more polished looking game. It's got the same 'press button at the right time' gameplay, but presentation is much better, and there are 3 game modes. This, while not remotely fun, is at least a respectable effort for what it is.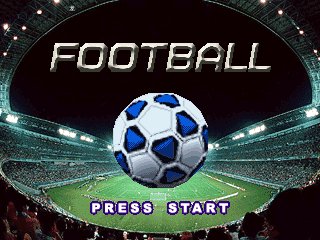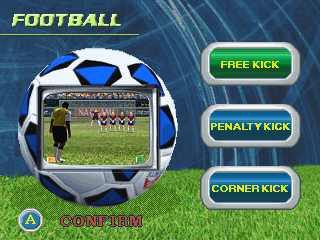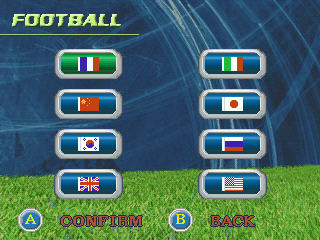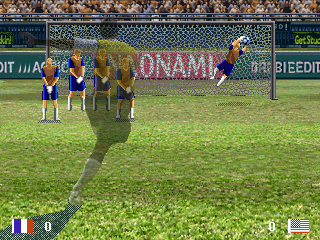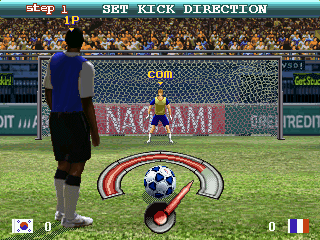 You're not getting away from Place Kick Master that easily tho. Tucked away in the Arcade menu is that very game, again updated a little for the SunPlus hardware, but really pointless to have on here when the better 'Football' game is already present. The menus haven't even been redone properly for the new resolution, just borders added.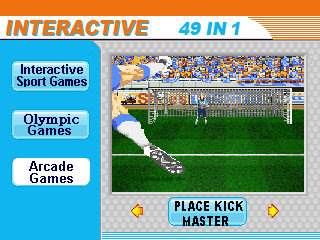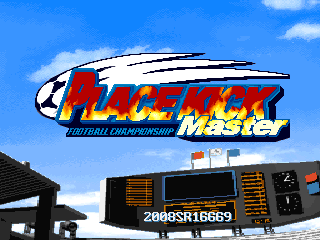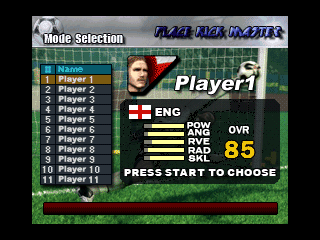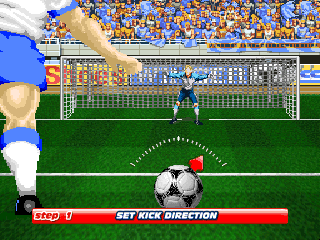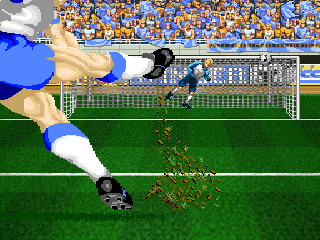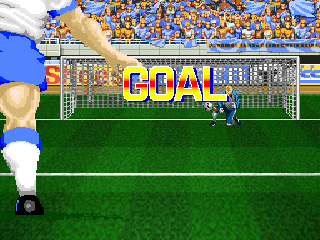 Archery and Fencing which were 'Sports' games in the other unit are now moved to the Olympic menu (where, as you might have guessed, are newer ports of the simple Olympic style games) For Fencing you can clearly see the visible area was just extended to the right, so the neither the characters or status displays are centered.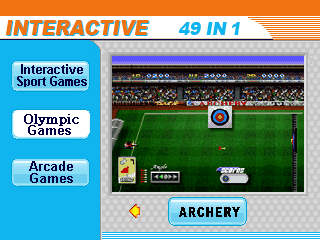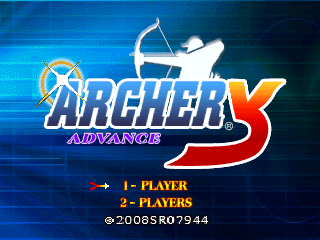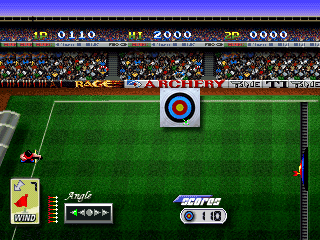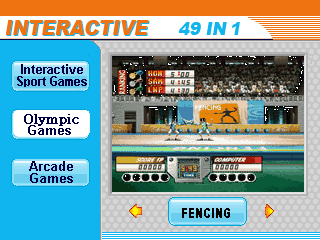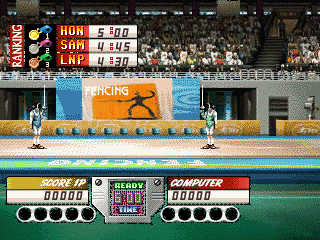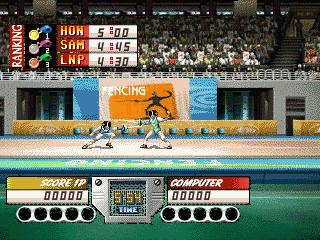 The state of the Fencing game makes more sense once you look at one of the other games in the Sports section however. Competitive Fencing is a bigger, bolder take on the same sport. This one almost feels out of place because if anything it's a little too well made for such a unit. It's still a simple game, but it's well animated, attractively presented, has responsive controls and accomplishes what it aims to be.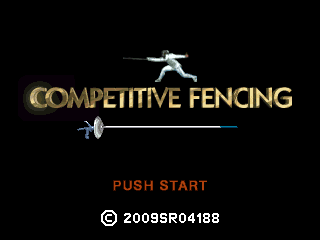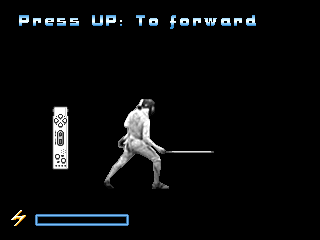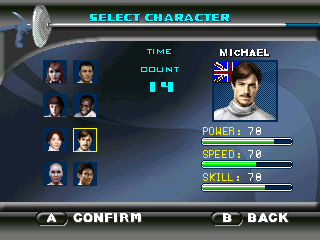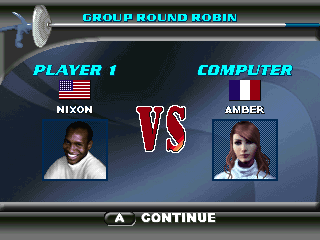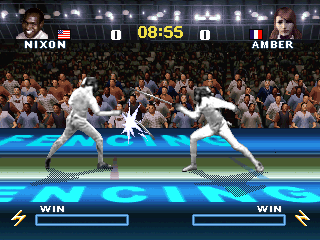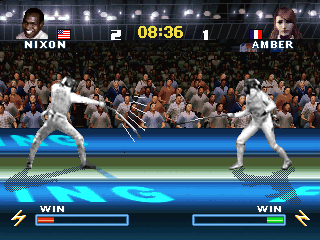 Boxing, is not the same game as in the Excite Sports unit. Actually none of the remaining ones are until I get to the Olympic ones. The presentation here is however quite ugly, like 3d models but stripped of most of their shading. One thing to make note of here, the character selection screen. There are positions for 4 boxers, only 2 are used. We'll come back to this later.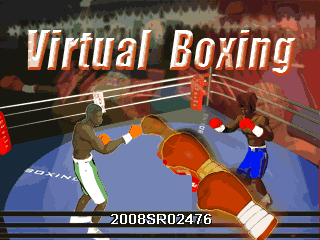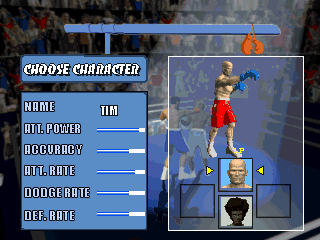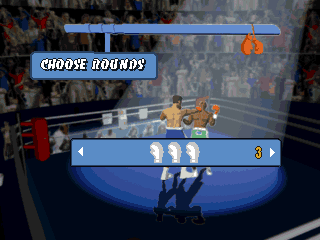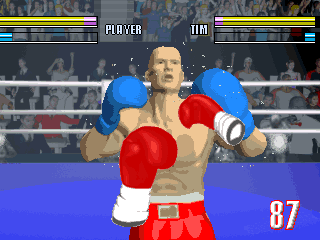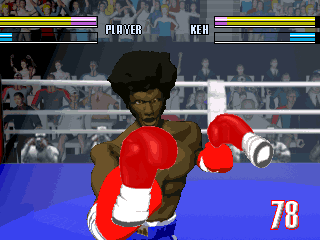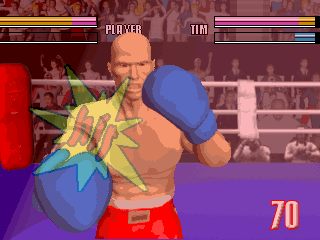 Ping Pong uses the same style of presentation as Boxing. We're back to the 'single button input' gameplay that so many of these used here. It isn't the same game as on the VT1682 based units, and the gameplay is smoother and more responsive, but you're still just using a single button, pressing it at the correct time, which means any enjoyment from this one will be very short lived.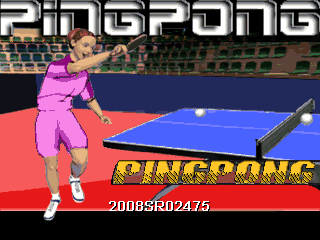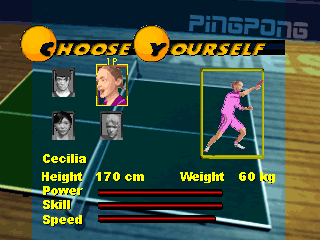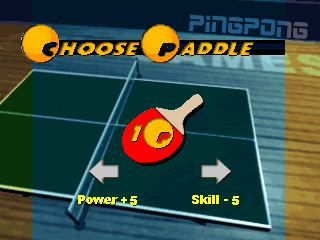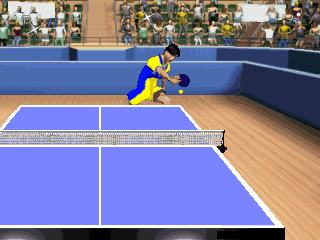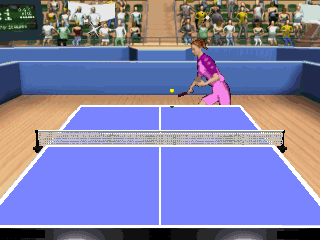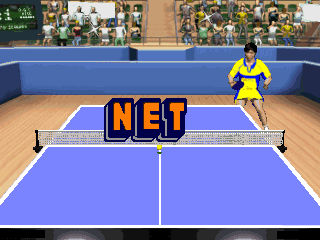 The Tennis game is basically the same thing as the Ping Pong game, feels very similar to play, has a similar look to it.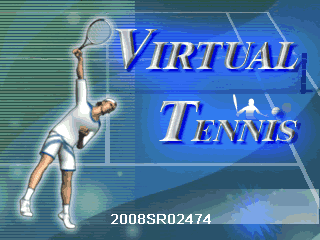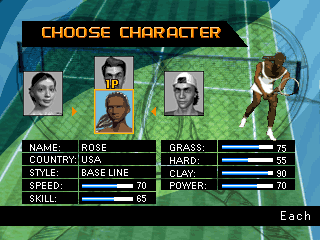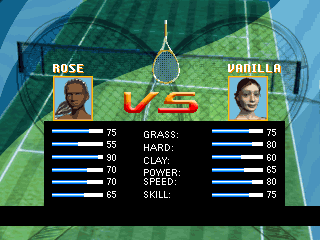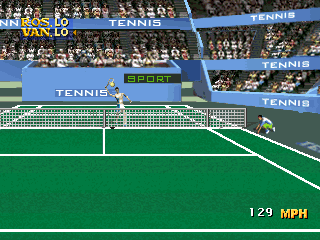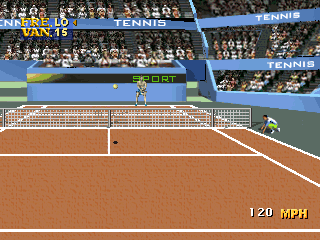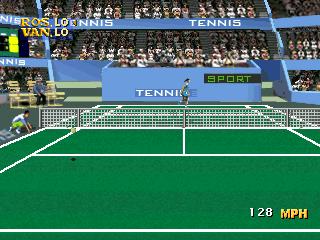 Beach Volleyball uses some pre-rendered graphics too, but they come off better. Gameplay is too simple tho, offering little challenge, which is a shame, this one had potential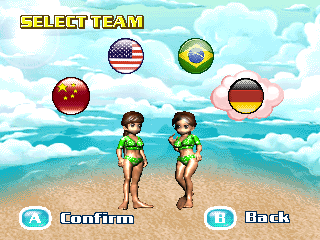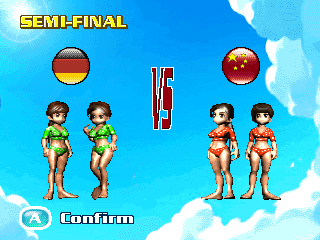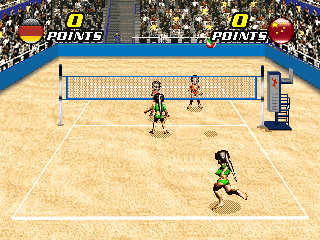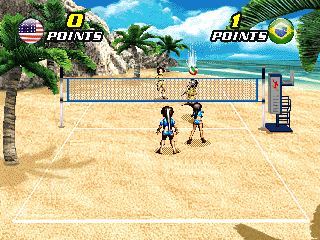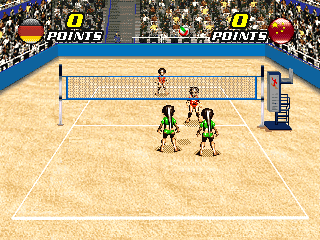 Darts sees a return to high quality presentation with cutscenes between actions and good use of transparency effects as we saw in the Football game. It's still about stopping bars in the correct place, but the presentation value makes this feel like one of the better throwaway Darts games I've seen.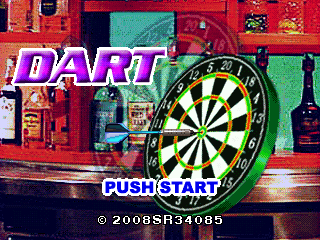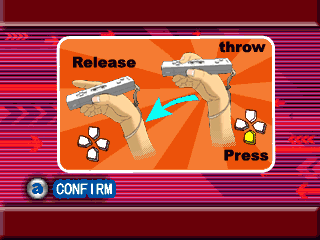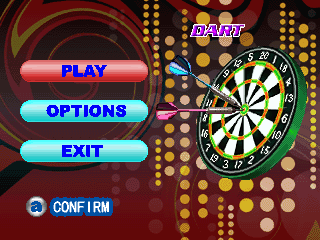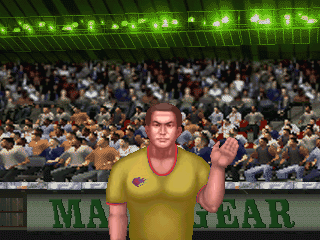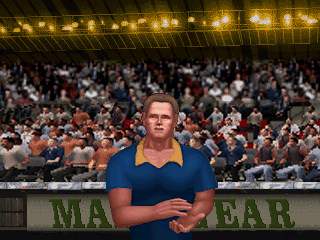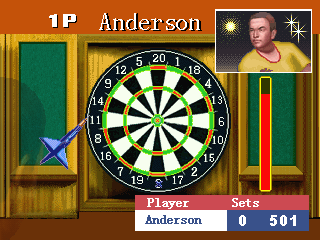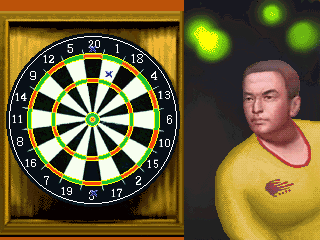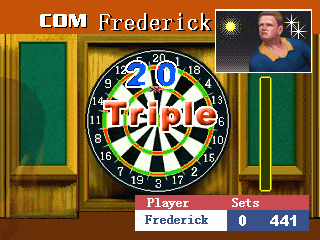 3 Point Shooter is your Basketball Hoop throw game, presentation is alright, but there's not much you can do with this concept.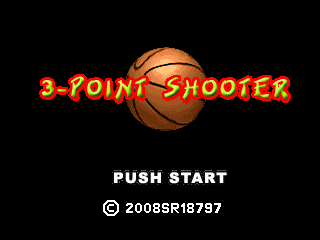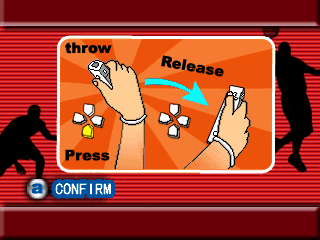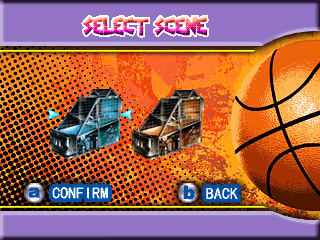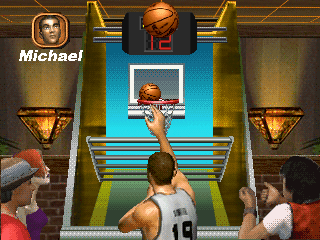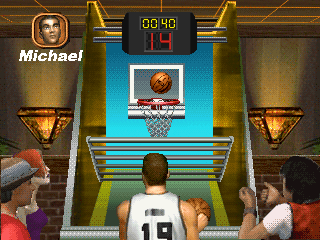 In swimming you swim. Different strokes, different lengths of race, but in the end this is closer to one of the 'Olympic' sports games, but with better presentation values, closer to the Beach Volleyball game.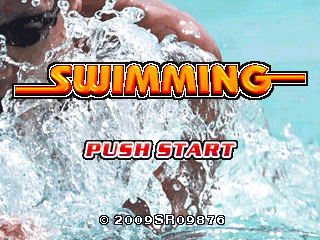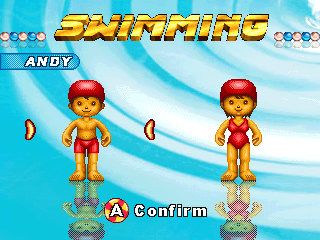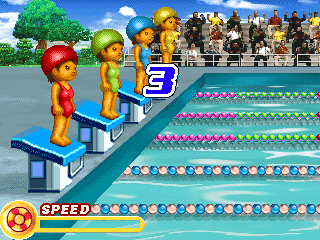 Curling is another with good presentation values. It actually seems like there's a decent amount to do here, so this might be one of the better games on the compilation given enough time to play it properly.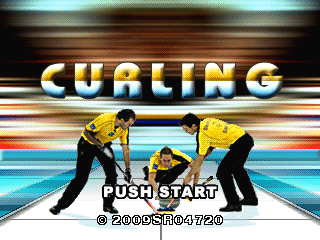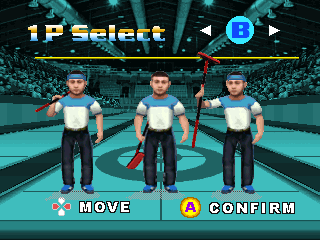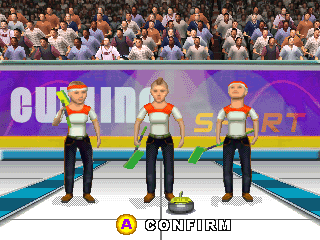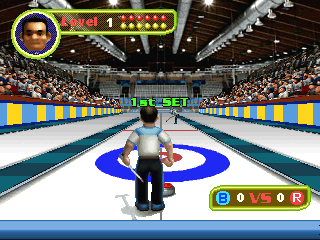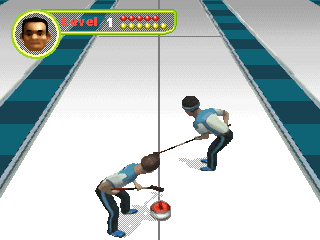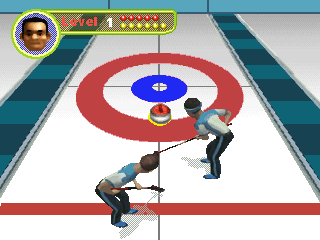 Happy Badminton doesn't work properly, it locks up after starting a game, this makes me unhappy. I'm not actually sure what causes this lockup, I haven't looked into it yet, but it's surprising considering everything else runs as you'd expect. It isn't a bad dump either as it does it in another compilation we'll look at shortly.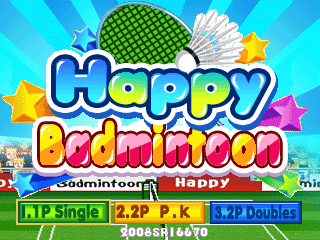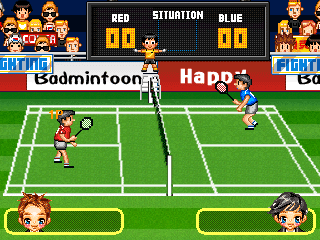 Baseball is loud, fast paced and in your face, immediately a thousand times better than the game on the 48-in-1 unit.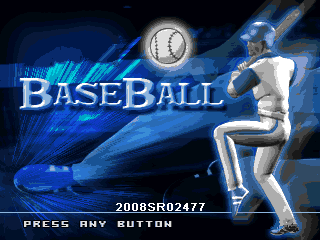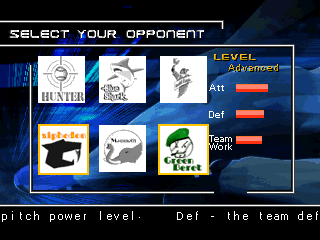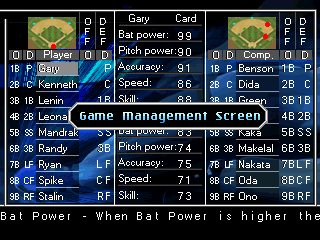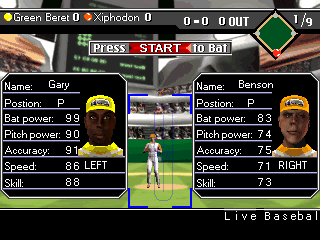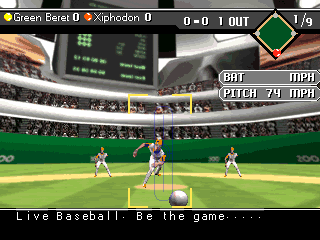 Fishing is another simple one, no bait selection, no underwater view, just cast the line, wait a bit, then mash buttons if you get a bite, but don't mash too much. It's well presented but lacks the depth found in some games on other units and in standalone Plug & Plays.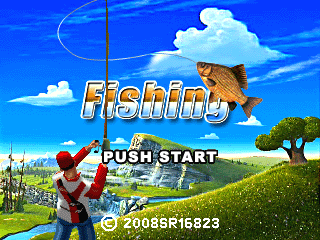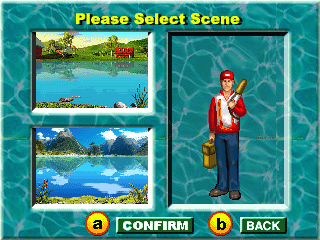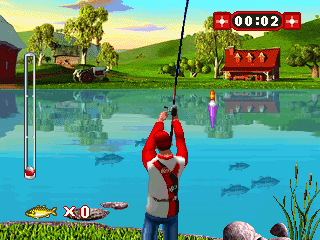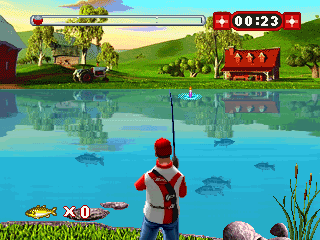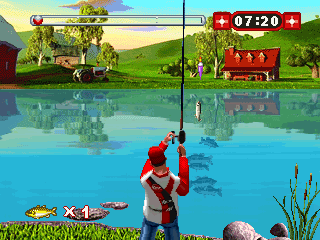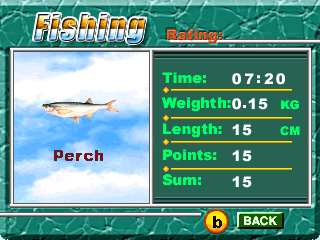 So that's the Sports part of the TaiKee "Interactive TV Games 49-in-1" covered, with some games that were considered Sports in previous units, but are now located in different places. Let's quickly look at the 'Olympic' titles. These are really just direct ports of the VT1682 games with the visible area extended to the right. The status bars aren't even centred, as we saw was also the case with Fencing above. The exception to this is High Jump, which inexplicably does have the status display centred, suggesting a tiny amount more effort was put into porting that one over. It's interesting to see these ported across, but as I said with the VT1682 versions they're very poor games compared to the ones found in Decathlon.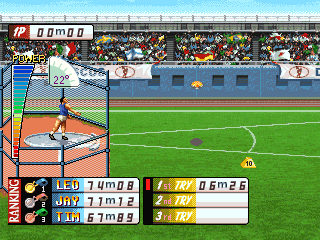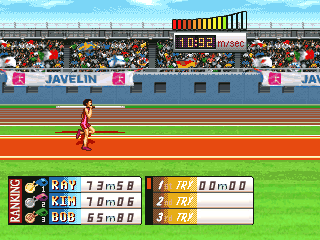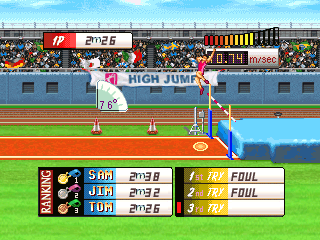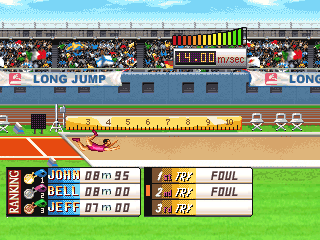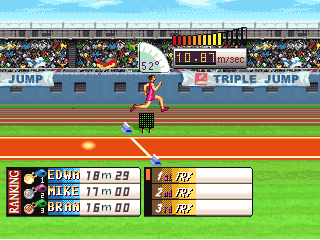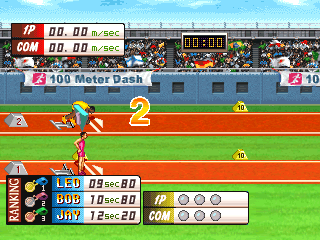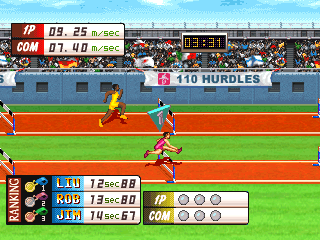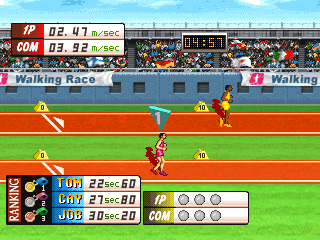 I'll cover the Arcade parts of this collection in another part as for now I'd rather keep focus on sports related material.
AtGame Reactor MD (SunPlus part)
The AtGames 'Reactor MD' is a very special abomination. It combines a MegaDrive on a Chip (which is one of the worst implementations of the MD/Genesis hardware I've ever seen) with a SunPlus based multigame in a case that is the same as those used for the Zone 60 etc. (but somehow of a lower build quality) and of course the Wii-clone controllers to match that case.
The MD part of this, which the system should boot to actually uses 'enhanced' modes not supported on a standard Genesis, so that currently does not run properly in MAME. However, selecting the bonus games option from the menu there switches the system to use the SunPlus part, which has an entirely different CPU die glob and ROM on the PCB (it's actually a secondary PCB) This SunPlus part DOES run in MAME, and is closely related to the Zone 40 / Interactive TV Games 49-in-1, offering a bunch of the sports games, and also "Sword of Warrior" which might actually be the best thing on here but we'll cover that later.
One of the first things you can see is this includes the Golf game, and yes, it's the very same game with all the assets ripped from Neo Turf Masters that you can see above. This is AtGames quality, presenting a product with full licenses from Sega then still including bootleg SNK / Nazca content on the device. I'd say it was dragging Sega's name through the dirt, but the Megadrive part of that already manages to make proper Megadrive ROMs look like dodgy bootlegs with nothing running at the correct speed and sound so bad you'll want to turn it off, it's almost a shame that even when we do start to emulate the MD part it will never be quite as bad the hardware here as getting it that wrong is a feat. This is a bad product.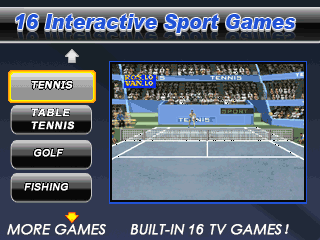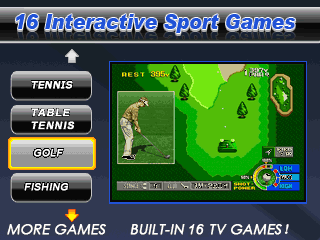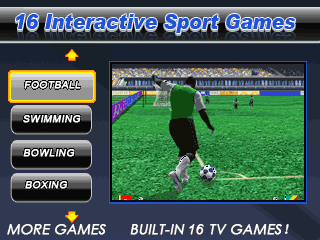 That aside, there are some interesting changes with the games found on this device. Remember I said Boxing only had 2 opponents to select from in the first unit I covered, well here there are actually 4, and the Virtual part is dropped from the title.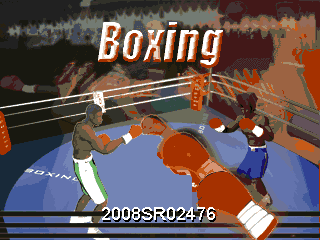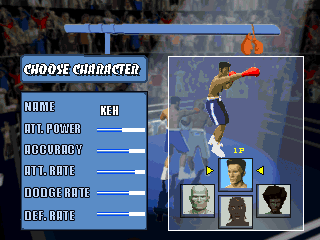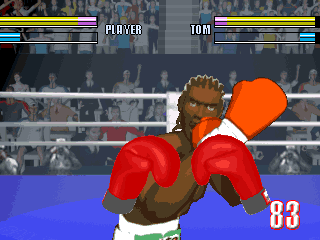 I have a theory that 'Virtual' was dropped from the title at request of Sega, as it's not the only game Virtual is dropped from the title with. Virtual Tennis just becomes Tennis, and this is maybe more noteworthy because Sega own the rights to the 'Virtua Tennis' game and 'Virtual Tennis' is very close to that. If that was the case it makes the inclusion of bootleg SNK content even more difficult to understand tho.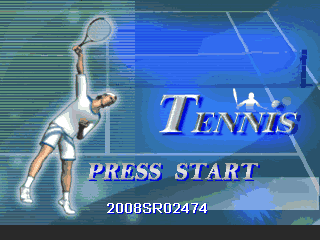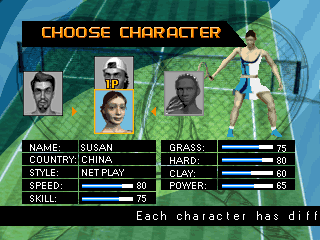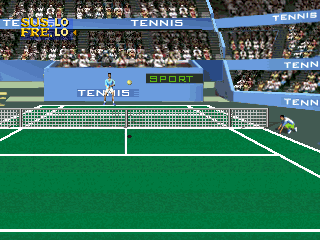 There were some other changes too. Ping Pong became Table Tennis, and Football got a different roster of team flags.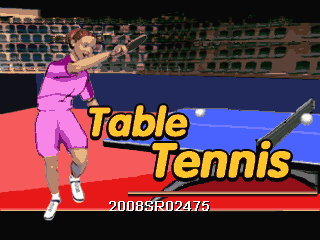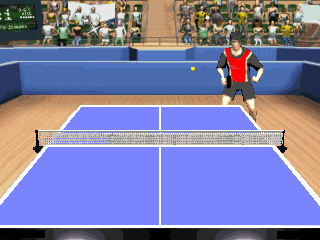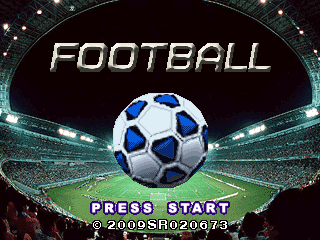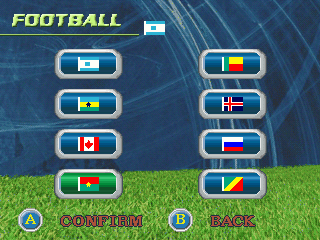 Some other titles changed too. Badminton became less Happy, but still doesn't work (which is why I can be sure it's not just a bad dump of one of the sets) while Dart gained an S and became Darts. Meanwhile Fencing became less competitive for unknown reasons and 3 Point Shooter is now just Basketball, but otherwise remains the same game. While it's easy to speculate why the 'Virtual' games lost their 'Virtual' some of these make less sense. Why erase 'Happy' from all places in Badminton for example?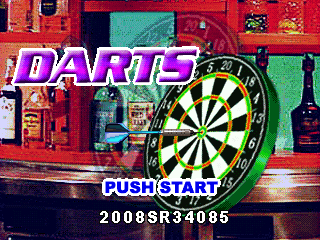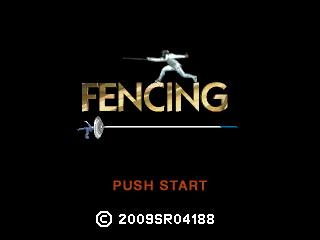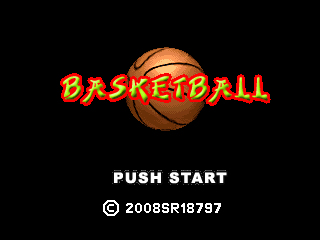 Beyond that, there's not much interesting to say about the Reactor MD. I keep mentioning the Zone 40, so I suppose it would make sense to look at that.
Zone 40
The Zone 40, or at least the dumped version of the Zone 40 is a US / NTSC console, while the 2 units featured here have been PAL / UK. It still contains the Turf Masters Rip-off for a start, although in terms of sports games the count is lower here than on the other unit with a fair few missing. The 'Olympic' games are just bundled in with 'Arcade' Virtual Tennis is just Tennis here, but Fencing is still Competitive Fencing, so this sits somewhere in the middle in terms of name changes.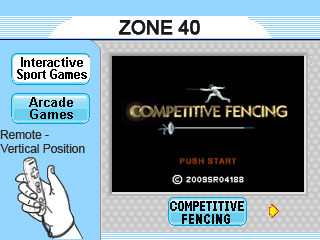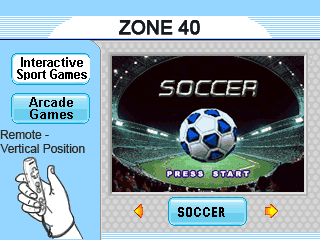 Maybe the only real thing that stands out as different in this unit is Football, which now carries the title of Soccer, probably due to this being a unit for the US market. There could be other differences in the games but I have not yet found them.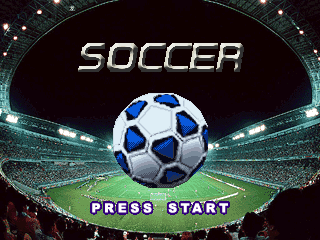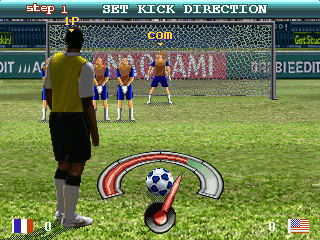 I was considering looking at some of the other VT1682 sports games here too, but due to covering the sports titles in this branch of the multigames one-by-one there's already plenty here so I'll do those another time.
This part I feel shows us a few things. First, that there are clear evolutions to some of these games, they were ported between different hardware types, and in some cases (for example Bowling) the gameplay was updated slightly too. Games were also redone entirely at various points, as we can see if we compare Fencing, and the port of it to this platform with the newer Competitive Fencing game. Once I start looking at the Arcade games in these collections in a bit more detail you'll see the same there too.
The other takeaway from this part is also 'revisions'. We've seen minor changes to what on the surface look like the same game across these units; one version of the Boxing game having twice as many characters, possible censorship of titles, regional differences too. All these things mean that even for these games, which are generally considered throwaway it's worth comparing the versions found on different devices as there could easily be undumped versions out there too, and again we'll see this with the arcade games, and some of the sports games on other units too.