Goindol (Afega)
From Undumped
Not the Goindol that is already in MAME. This game resembles Puzzle bubble, with ripped graphic of "Caveman Ninja" and PC version of "Prehistoric 2".
Korean non-adult version of "Bubble 2000".
30yk has suggested Goindol may simply be Korean language version of Dolmen (Afega) or possibly just the same exact game.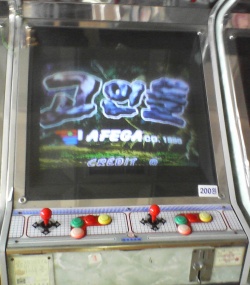 External Links
[
edit
]