Wednesday, June 16th, 2010
Charles MacDonald extracted the internal ROM on the Eagle 909 HW games (Janshi, Ron Jan and Pinkiri 8). Me and Haze recently did some efforts to emulate this HW, that is a Z180 with a fancy video emulation (that isn't yet fully working).
Janshi and Ron Jan have an original thought of the mahjong game, on which you can see what type of tile is with different tilesets for the back.
Janshi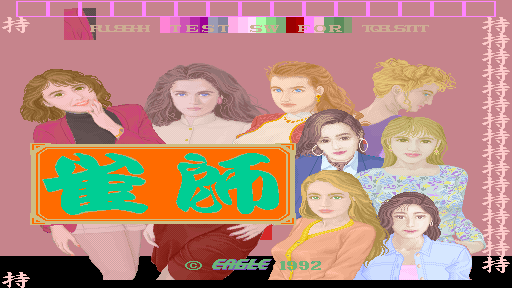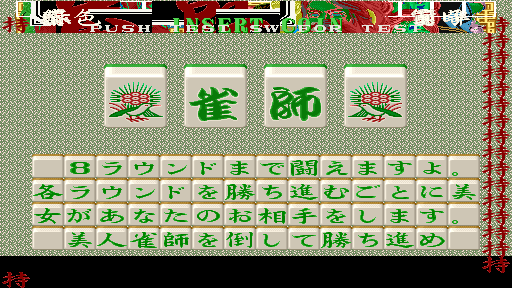 Pinkiri 8