Friday, July 1st, 2016
Fixed sprite to tile priorities in Legionnaire, Heated Barrel, Godzilla and Denjin Makai.
Following is a specific comparison example between old and new implementation in Denjin Makai.

Other most notably fixes are the so far hidden Game Over screen in Legionnaire …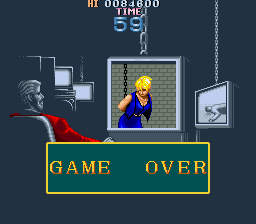 … and the clipping used by the opening in Godzilla.