Currently writing a driver with Andrew Gardner & Roberto Fresca, King Derby by Tatsumi.
Initially this driver was going to nowhere (it uses 3  z80) , but after some exaustive work we got this: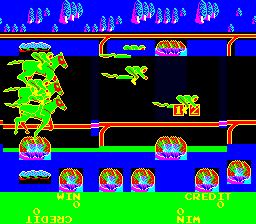 There's still lots of work to do, plus colors needs a undumped color prom  (it's currently using the default MAME palette). And, if you were wondering, yes, this is the original version of  Cow Race.
Tags: kingdrby