MAME 0.164 was released this morning (being last Wednesday of July and all that) and it's a solid looking release with a number of nice new additions and fixes.
The most significant improvement, in my opinion, comes in the form of the Taito Air System fixes from Kale and Olivier. These fixes bring Top Landing to a playable status, and considering how long the driver has been sat there in an almost working state (and in Raine before that in an even less working state) it's really good to see it given some attention. These games might not have aged too well but they were a major component of Taito's Arcade output at the time with titles in the series spanning multiple generations.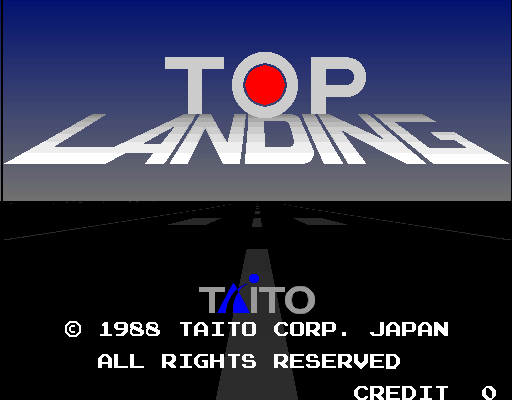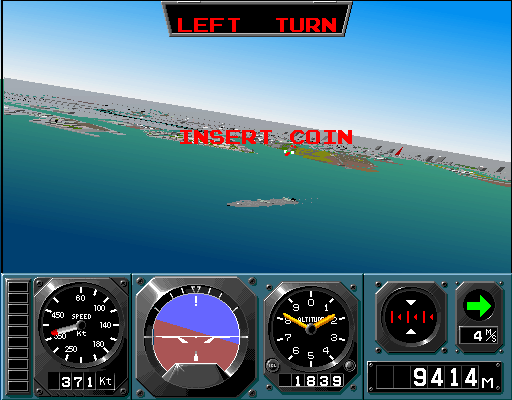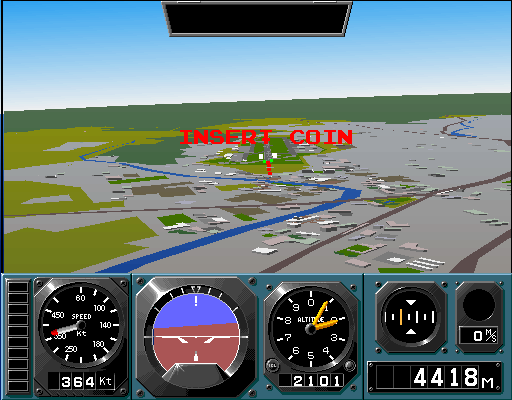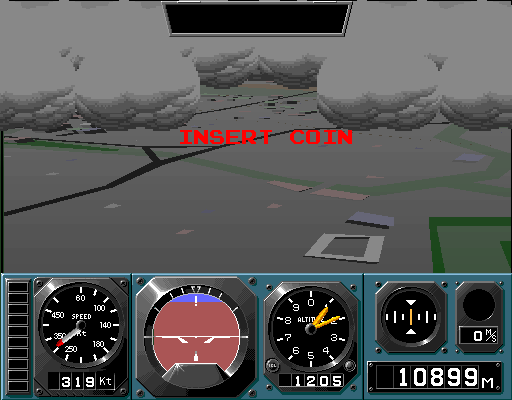 The other game in the same driver, Air Inferno was also improved although suffers from additional issues that mean it's still marked as NOT WORKING, although you can at least now take off, fly around and complete the tutorial mission if you want to do so.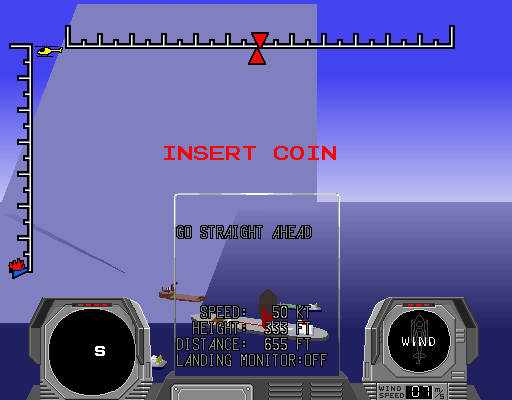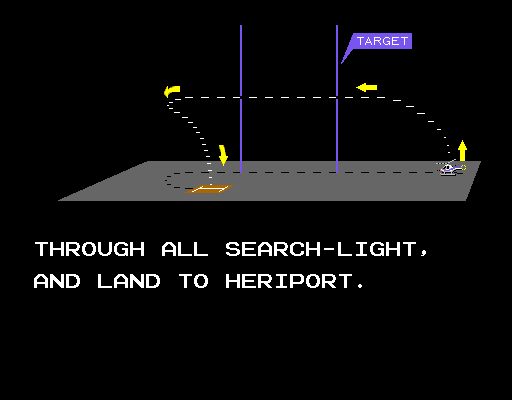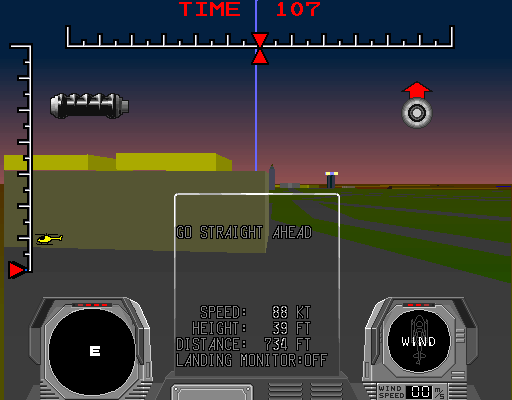 The most expensive addition in this release is support for the old Nintendo title 'Monkey Magic' which is a bat & ball game similar to Break Out etc. where the objective is to destroy the monkey face rather than a regular wall. It currently lacks sound because the discrete sound hardware isn't yet emulated.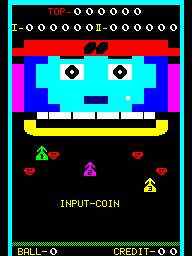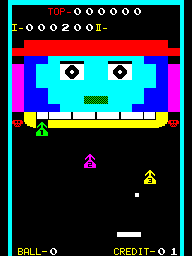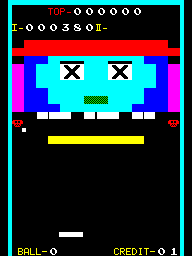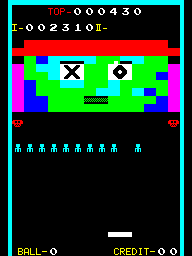 Interestingly the 'Credits' text is very similar to the 'Unknown Horse Gambling Game' that was added a while ago, it also uses roughly the same type of CPU although the rest of the hardware differs. The font is however very simple, and some characters (such as the E) do differ, so it might be coincidental, although maybe Nintendo, or a branch of Nintendo is a worthwhile avenue to explore in identifying this title just in case.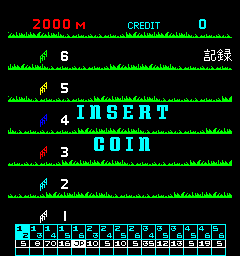 The most likely to be overlooked addition in 0.164 is the clone of PuzzLove, which actually has some very significant changes compared to the set I covered here a while back when I added it. system11 picked this one up and it's a Korean release of the games instead. The title screen is completely different, and in the maze sections before each mini-game you actually have to chase around little characters to access the puzzles rather than them being static locations on the map. I've put some side-by-side shots below.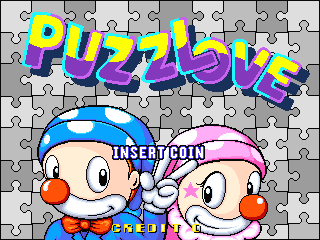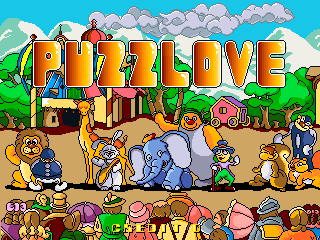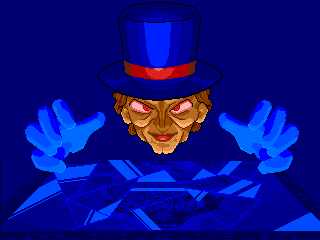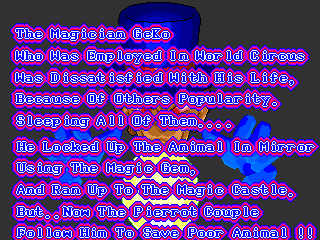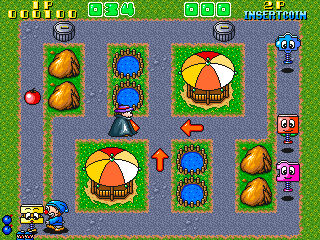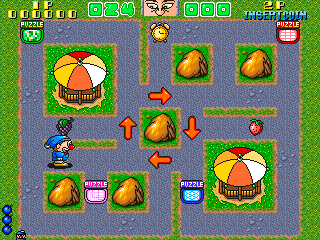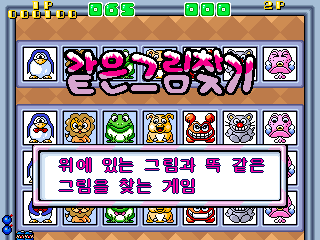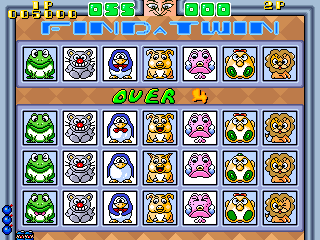 There are a fair few Mahjong and Casino style games added in 0.164 too, including a previously unknown Merit collection known as 'The Round Up' a title that they decided was worth applying for a trademark over. It's really nothing new, the same games that were in Pitboss but with slightly different titles, but it further documents a little piece of history that would have been lost or forgotten otherwise.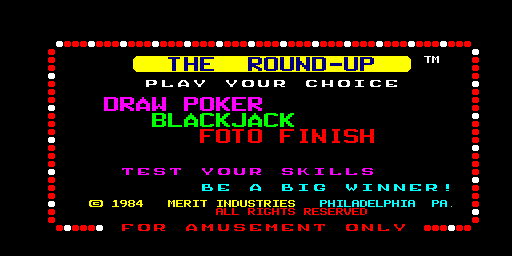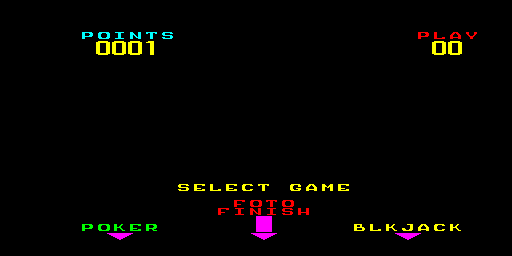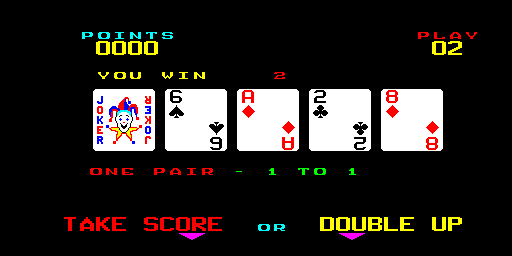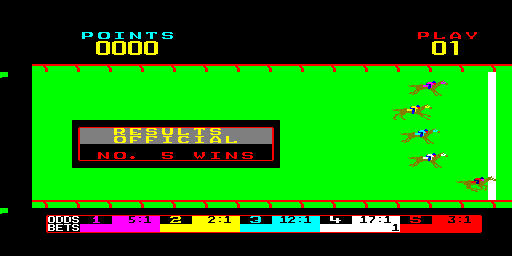 In the 'already covered here' field there is Semicom's Gaia. I also took the time to improve a few other things in the driver while adding it, so visible areas and rowscroll effects in Cute Fighters and Baryon are noticeably improved.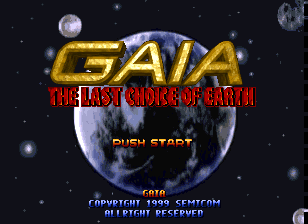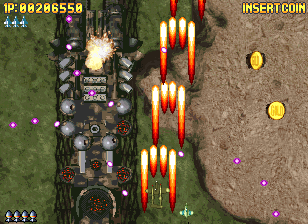 One that a lot of work went into, but which failed to cross the line into fully working status is Virtual Pool. Ted Green did a great job of tracking down and fixing some bugs with the MIPS dynamic recompiler which was causing collisions to fail on the game (and no doubt other subtle issues in other games) but the game still has a tendency to crash on the loading screens between levels so you can usually get a round in but nothing more unless you're lucky. It runs on the same type of hardware as the Golden Tee Fore! games so quite why this one is so problematic is currently unknown.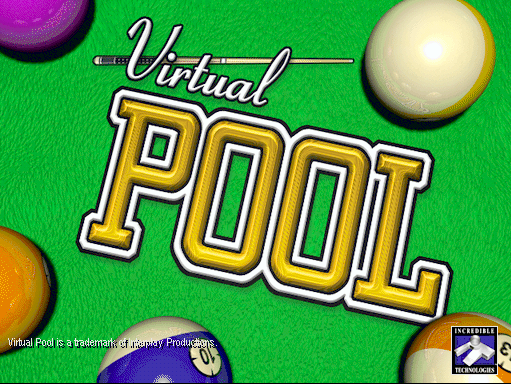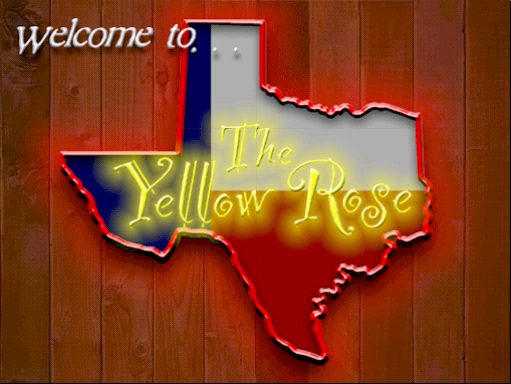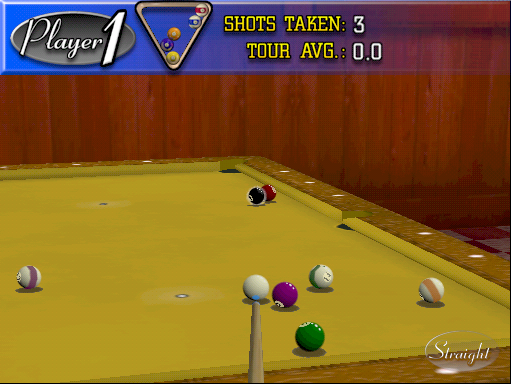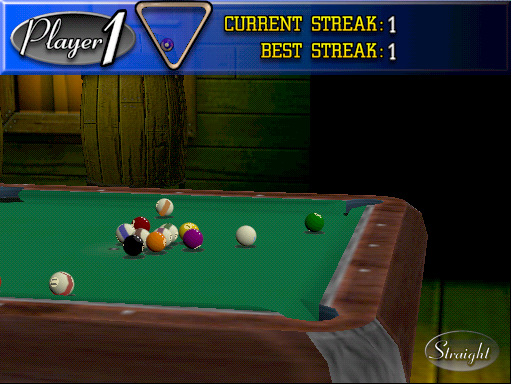 Some older drivers saw attention too with Luca hooking up the speech in Harem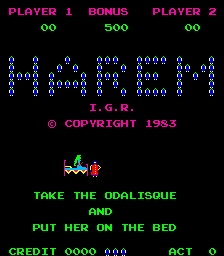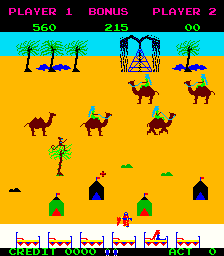 (article still in progress)