2019, and 2020 were very busy years for TV game emulation. While many remain unemulated, most of the easy to dump ones were dumped in the last few years.
As is tradition, I'm starting this page as a place to put screenshots and a few comments throughout the duration of the year. Personally I'm expecting a slower year, at least in terms of the material I usually cover in these, although that will give me more time to go back over previous years and add missing content. I'm planning on taking a step back from active development also, so at present I don't know how that will affect updates here.
Sharp, not Smart
A single Sharp Cookie educational game from JAKKS Pacific was emulated in 2020, another was emulated near the start of 2021.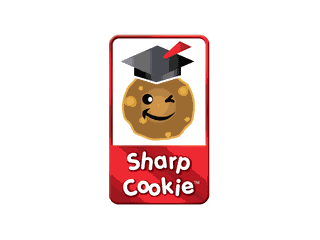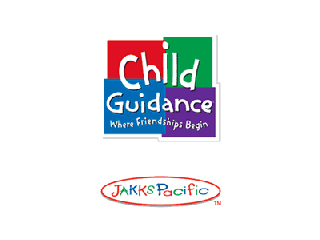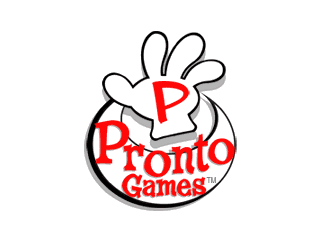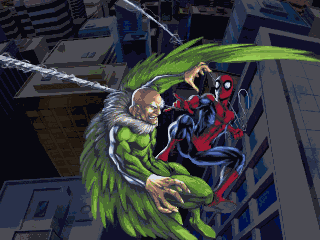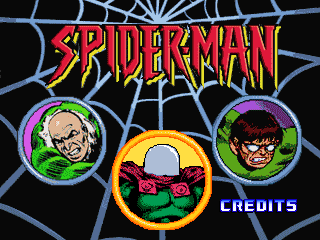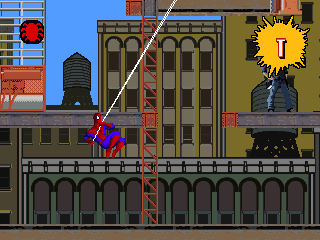 Go Diego Go! Aztec ABC Adventure is another Sharp Cookie that was developed by Pronto Games.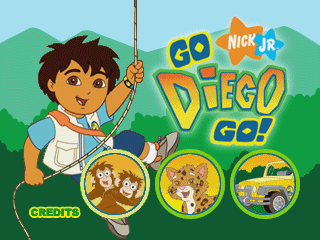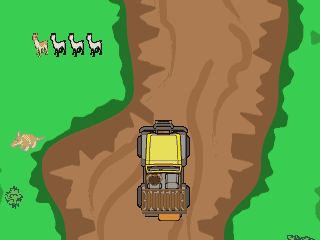 Not all the Sharp Cookie games were developed by Pronto Games, 2 were developed by Handheld Games, and have a slightly different structure, with Easy and Hard modes available from the beginning. Dora the Explorer – Dora Saves the Mermaids is one of those.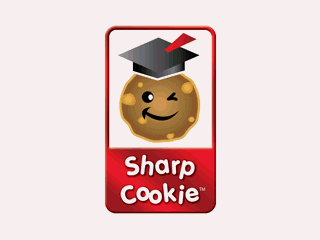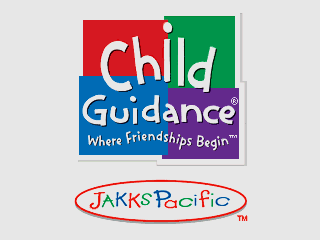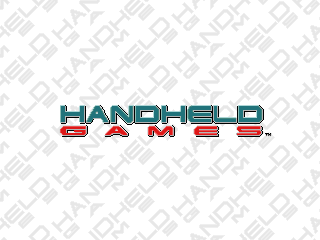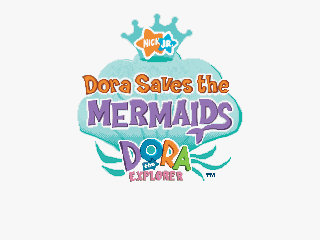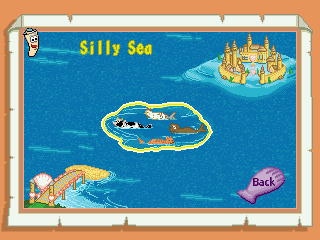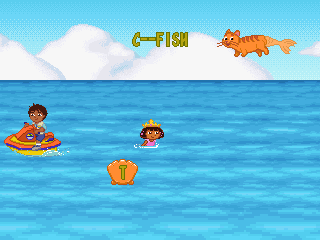 Scooby-Doo! and the Pirate's Puzzles is another that was developed by Handheld games.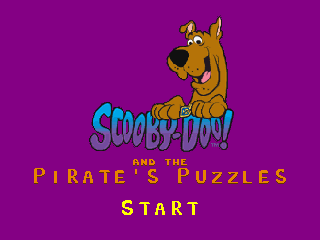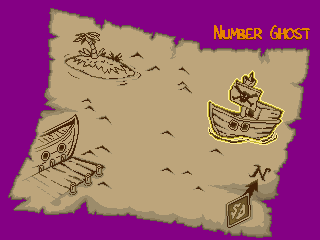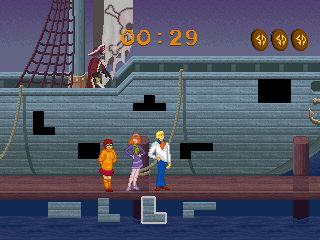 Still For A Younger Audience
Codename: Kids Next Door – Operation: P.L.U.G.G.U.H.S. is another Plug and Play unit with a younger audience in mind. It presents more of a challenge than the above Sharp Cookie games, but is still more or less an introduction to platform game mechanics.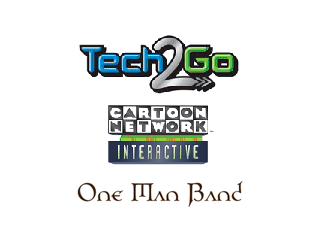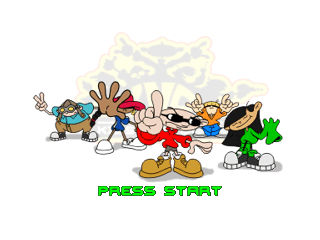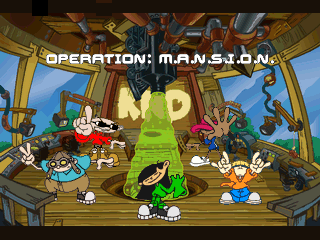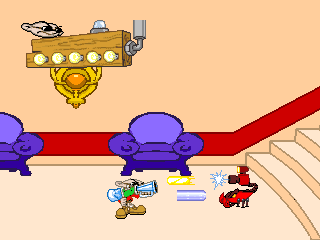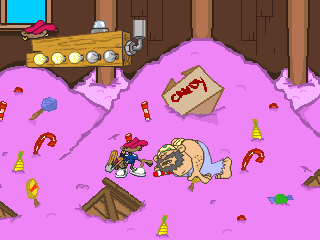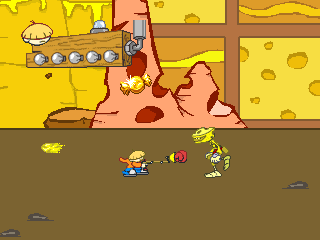 While V-Tech's main focus when it came to games that were playable on a TV came in the form of the V.Smile series of consoles, and accessories for those machines, it did not prevent them from releasing other dedicated TV games. One example of such a toy is the Dora the Explorer TV Adventure Globe, which was a globe themed controller with each continent acting as a button. The machine could also be operated in a non-video mode, which is also emulated.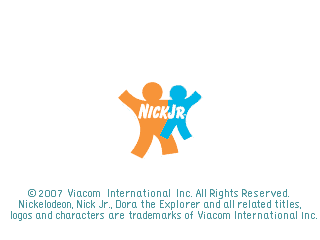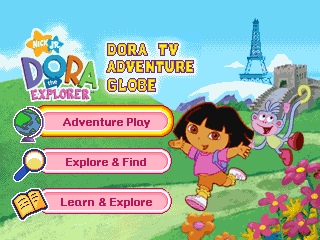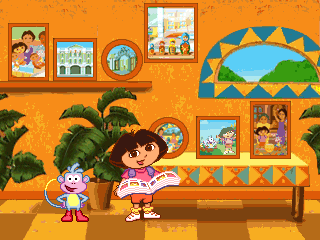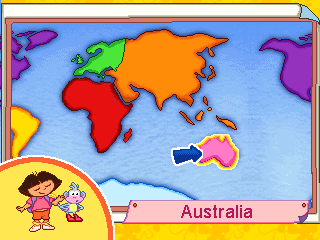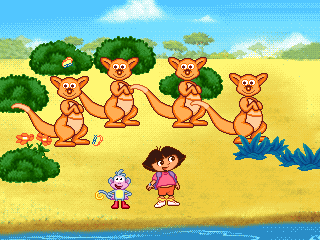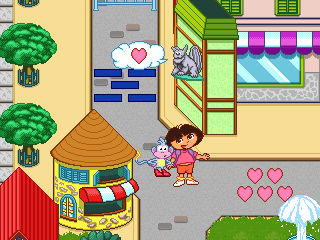 Due to the amount of voice content in the TV Adventure Globe, different regions used different program ROMs. A German version of it was also dumped.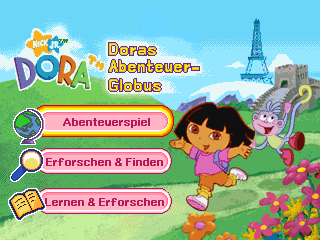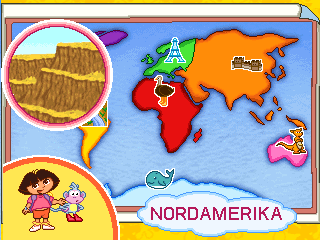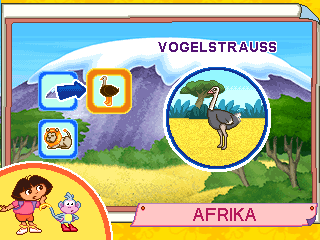 The Dora TV Explorer Phone, which identifies on screen as Boots's Special Day follows a similar formula; a novelty device with both TV and non-TV modes.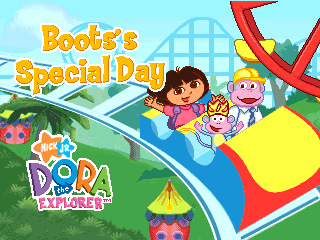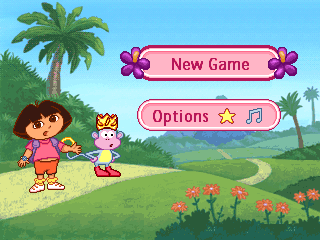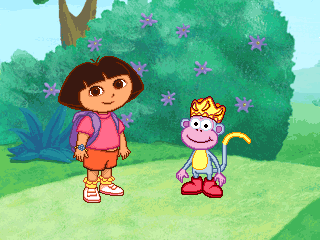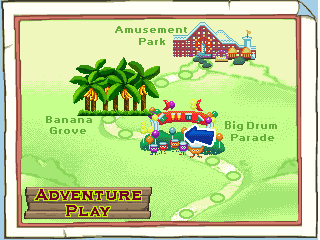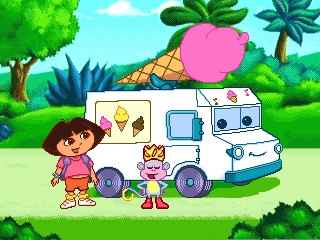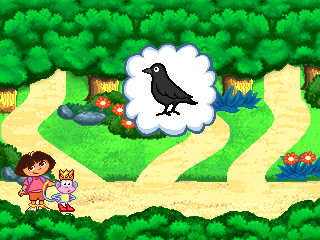 Fruit Machine Progress
It had been a long time since the Fruit Machine drivers got much attention in MAME, but JPM's 68000 based 'Impact' platform saw emulation improvements, resulting in a number of classic Fruit Machines, including Roller Coaster and Sonic the Hedgehog running with (at the time of writing) internal layouts.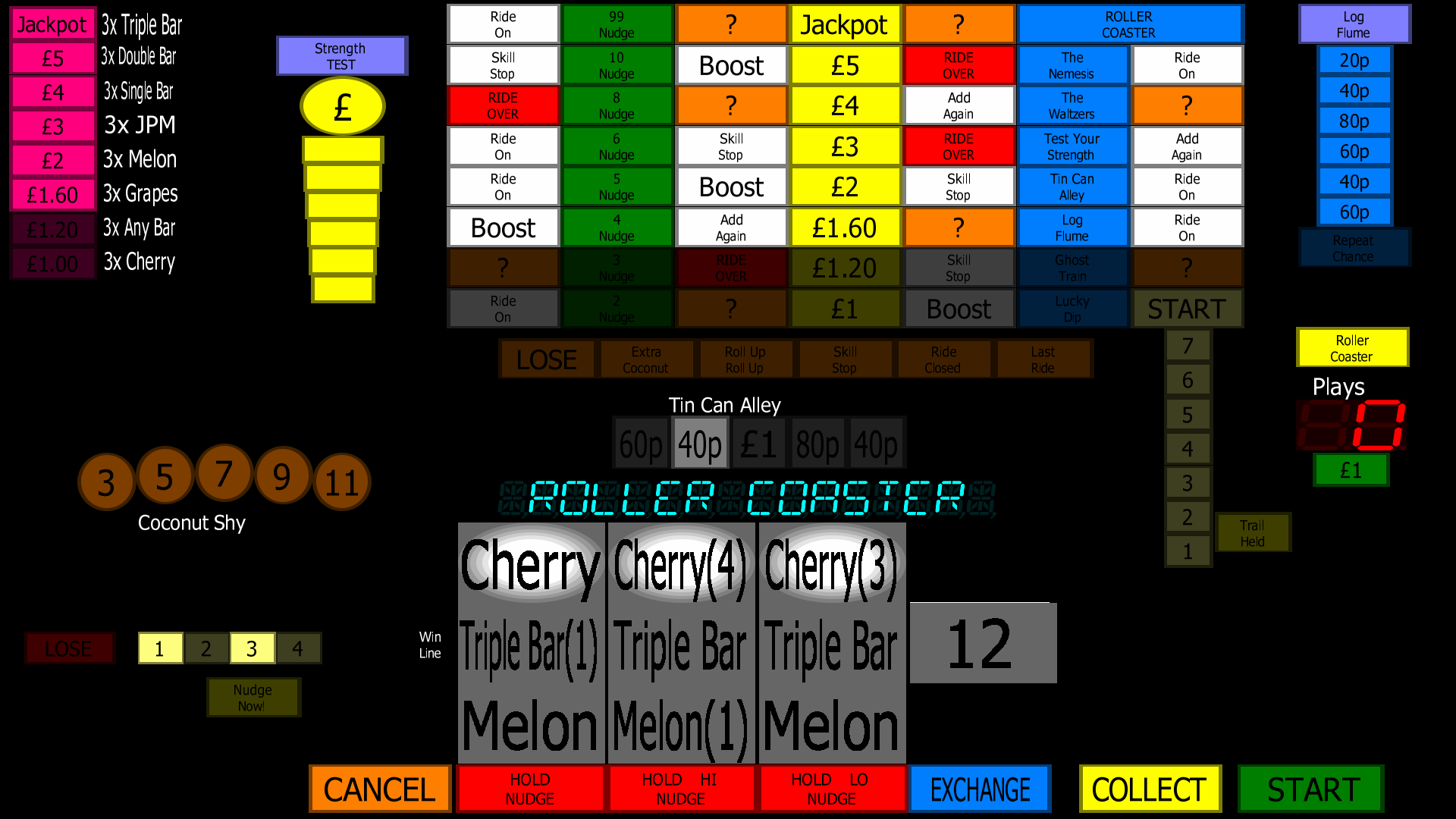 Board Yet?
The TV Board Game Plug and Play units were a set of 5 devices, licensed by Hasbro, featuring recreations of popular board games. The freedom you get with owning the original products is completely lost however; some of these don't even have any gameplay to speak of, with Candy Land being a game of pure chance, where all you do is watch the game unfold. This is a major step down from owning the real games, where in such cases you could create your own rules to keep things interesting, and games like Hungry Hungry Hippos cease to be fun when restricted to a single human player with no physical game board.
The first of the 3-in-1 units contained Silly Six Pins, Hungry Hungry Hippos and Match 'em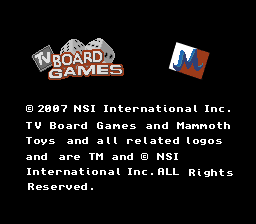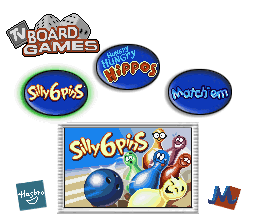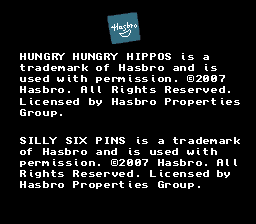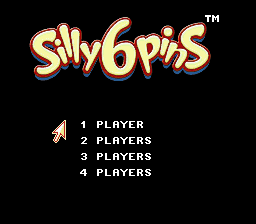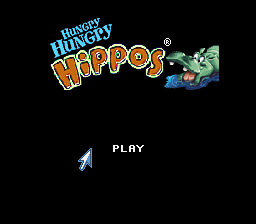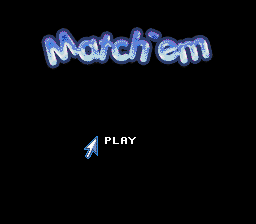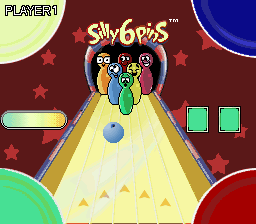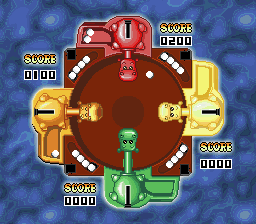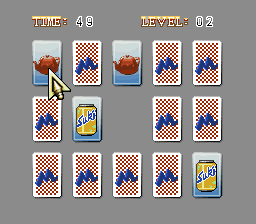 The second of the 3-in-1 units had Battleship, Simon and Checkers.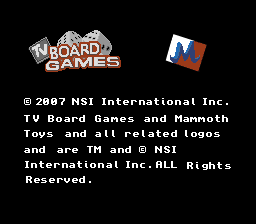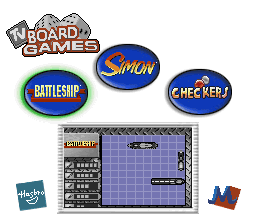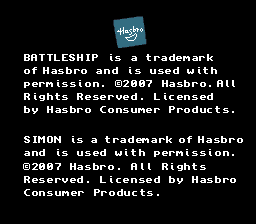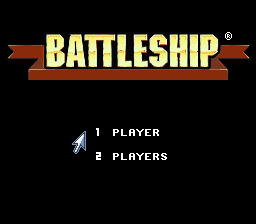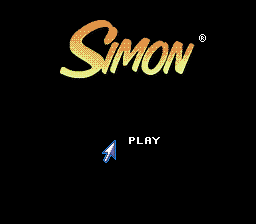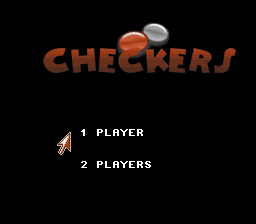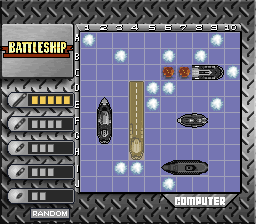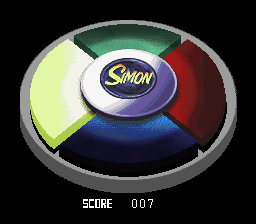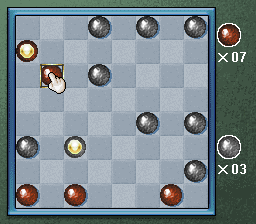 The final of the 3-in-1 units featured Boggle, Connect 4 and Roll Over.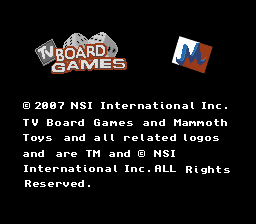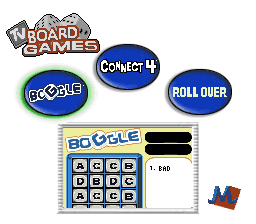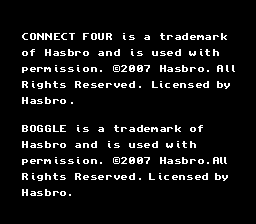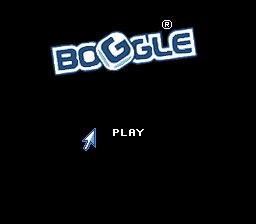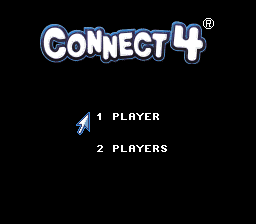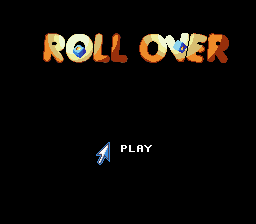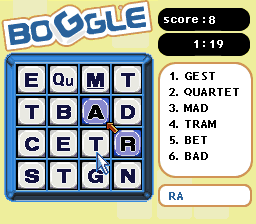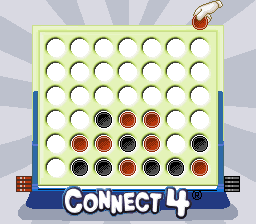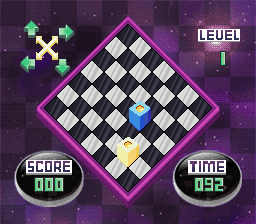 While the original TV Board Games releases contained 3 games each, 2 of them were reissued in 6 game unit form, each adding 2 games previously not found in the lower capacity units. The Boggle 3-in-1 however did not see a 6 game reissue.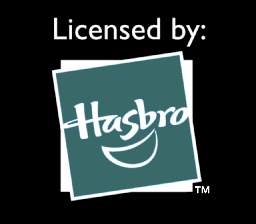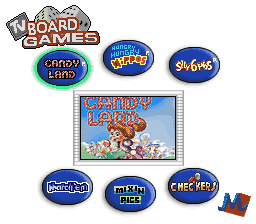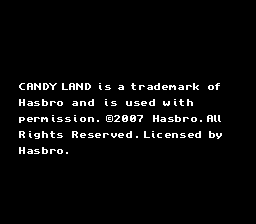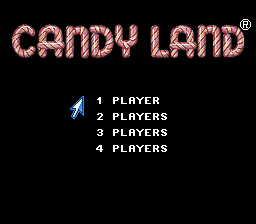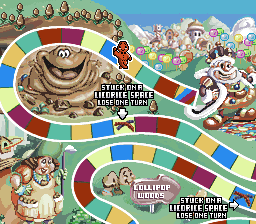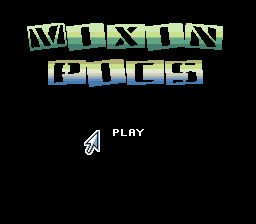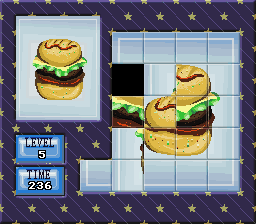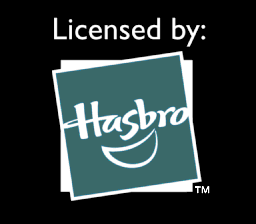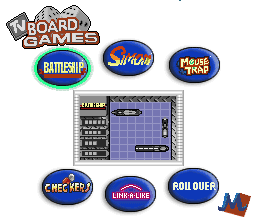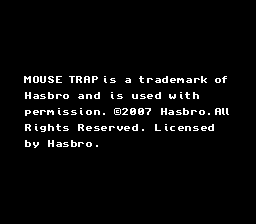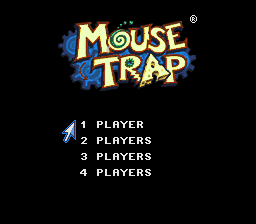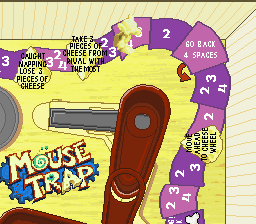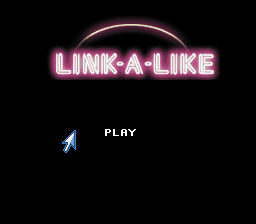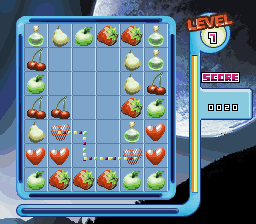 Rare Arcades
Understandably by 2021, the number of new Arcade games for which support is being added to MAME has dropped considerably; almost everything common that is a realistic target has already been found. That said, rare material does still show up in the form of machines that were leftover from failed location tests and such.
Universal's Mrs. Dynamite is one such rare game. Flyers exist for both Japanese and Export versions of the game (with the game showing different presentation in each) but to the best of our knowledge neither version of the game hit full production. A PCB for the export version did show up, and was emulated in MAME. Universal would of course become better known for their male protagonist "Mr. Do" instead. The game features a rendition of "The Loco-Motion" during the cutscene.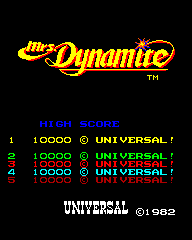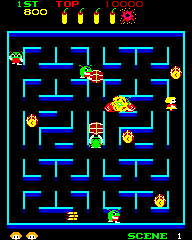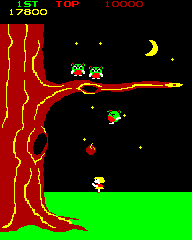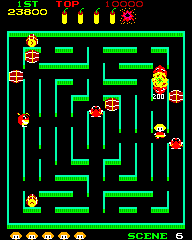 Capcom's Dokaben 2 is another rare one, a sequel to the original Dokaben, released a few months after the first to a very limited market, it's basically a slight reworking on the first game, with new cutscenes / graphics. The game itself is nothing to write home about, being closer to a redemption title, just requiring you to pick random cards to see the story progress.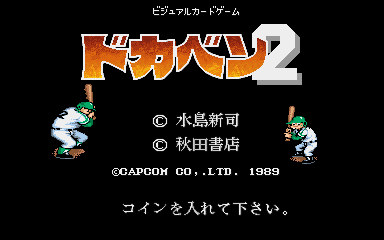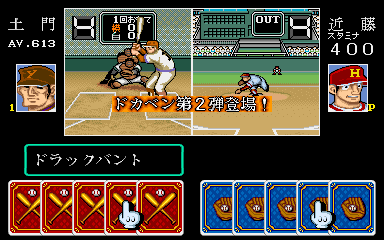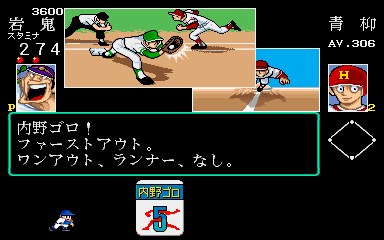 Warp 1 is a rare Sun Electronics "into the screen" crosshair shooter that was distributed by Taito. It offers simple 'aim and shoot' gameplay, although sound is discrete components and not yet emulated.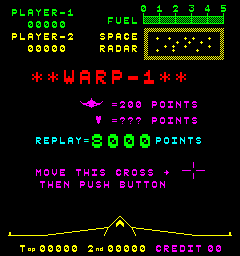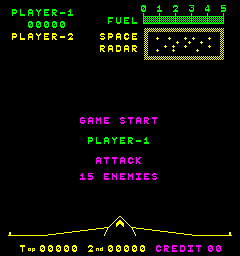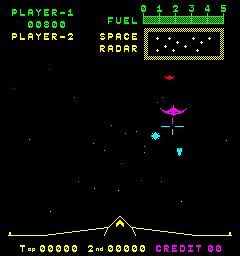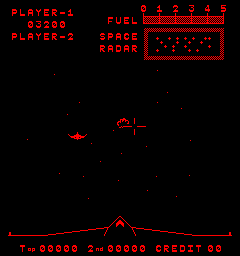 Run Away is another rare Sun Electronics game using the same hardware as Warp 1. This one takes the form of a Head-On clone, apparently licensed by Sega, but instead of cars, uses a running figure and a pursuing alien, giving the game a slightly different pace.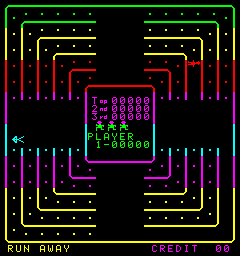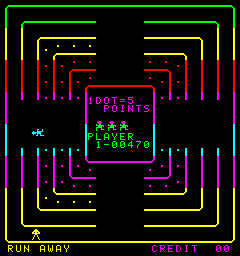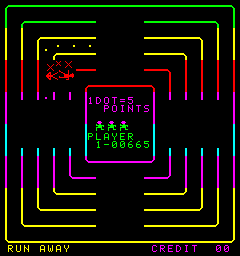 Ms. Pac-Man Twin is a rare hack of Ms. Pac-Man from Argentina, modified to support 2 players simultaneously. It's an incredibly elaborate hack, although is quite buggy, and strips away some elements of the original game, such as the cutscenes, to make way for the 2 player support. People had asked about this one for the best part of 20 years, so it was good to finally see it.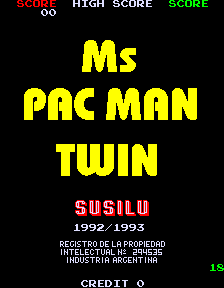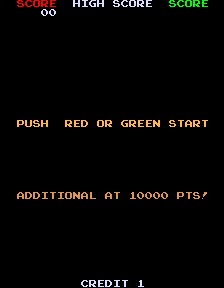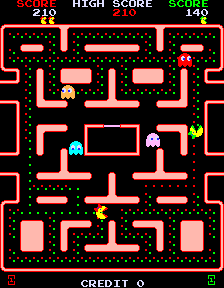 Another Universal game, and this time one billed as the first 16-bit arcade game. Get A Way uses the TMS9900 CPU, although like many early games this has discrete sounds, so until the ciruits are traced and a netlist created, this one runs in silence.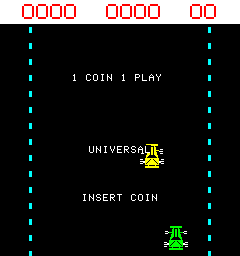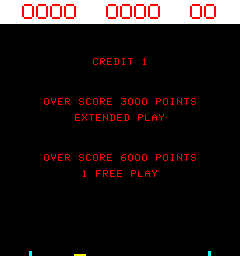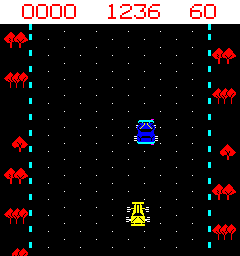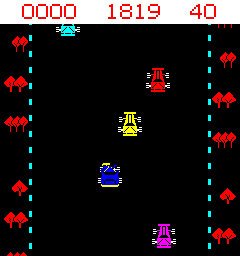 The most expensive machine for which support was added in 2021 (although the driver was submitted at the end of 2020) was Namennayo, an 'up the screen' avoid the obstacles driving game, with slight chase elements. It features distinctivly styled cat characters on both the title screen and in cutscenes.




Power-Up Baseball was a joint venture between Midway and Incredible Technologies to produce a trackball based baseball game with similar qualities to NBA Jam. It ultimately didn't see release, but a prototype version was dumped.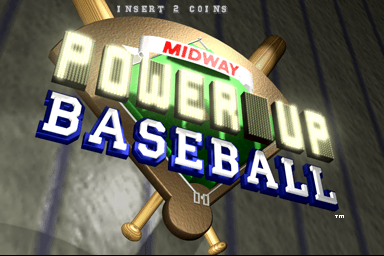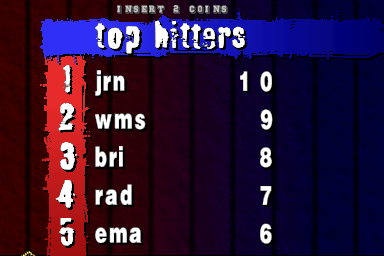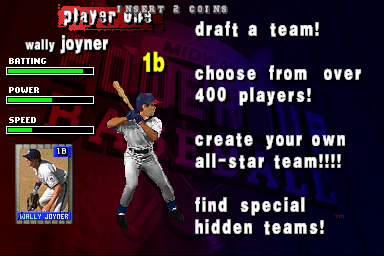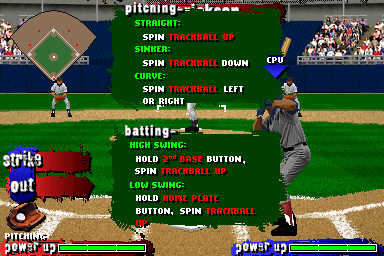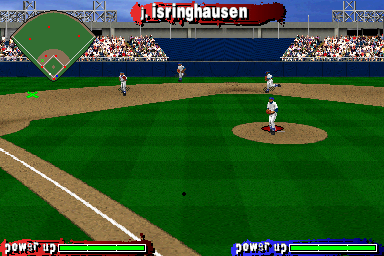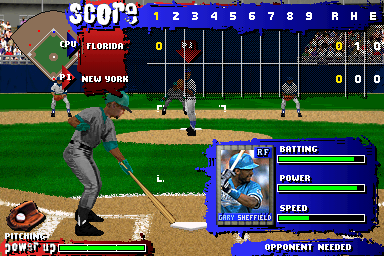 Several prototypes on Sega C2 hardware also surfaced, although unfortunately not in untouched form, so they ended up being marked as hacks. The most impressive of these is a game from Success that was to be set in the Cotton universe. This one was designed to use a spinner, but the dumped version uses a joystick instead. The sample ROM is also from Thunder Force AC, an entirely different game on C2 hardware from Technosoft rather than Success, so it's possible some sounds are incorrect if that ROM is being used.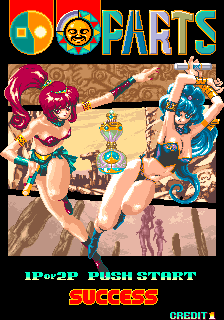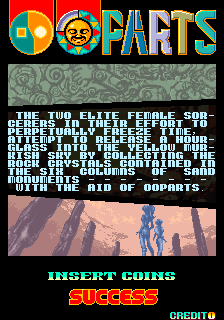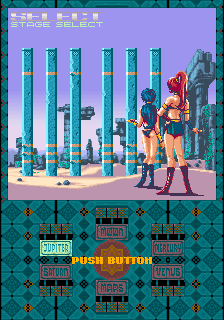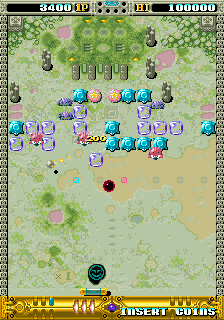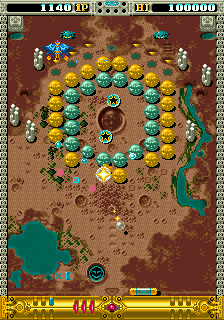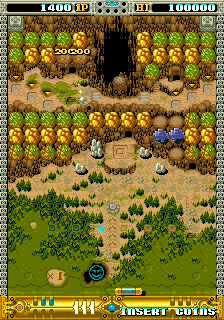 Another C2 prototype was Head On Channel, again sadly the protection has been hacked out of the only ROM available, as it was from a bootleg conversion rather than the original prototype. This was an attempted update of Sega's classic Head On, although it fails to really build on the concept with very little added between stages apart from new themeing. It has a certain charm, but maybe not enough for a 90s audience.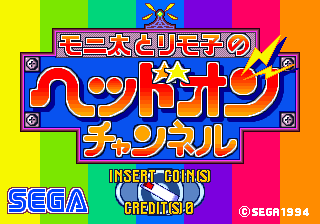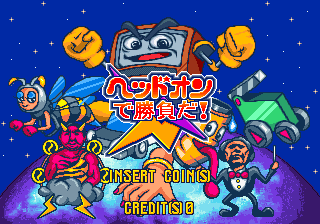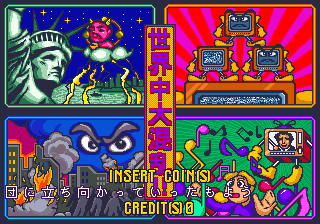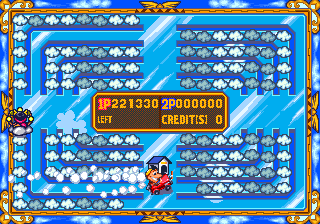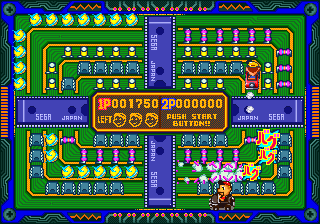 The most famous of the C2 prototypes was undoubtedly SegaSonic Bros, a failed Sonic arcade puzzle game where coloured pieces drop in 2×2 blocks similar to Jaleco's Soldam, but where the gameplay revolves around enclosing areas similar to the later released Cleopatra Fortune from Taito.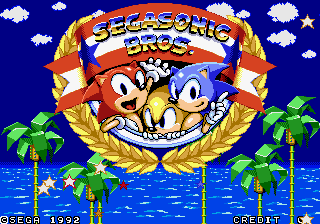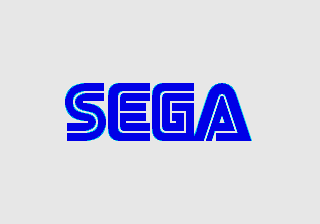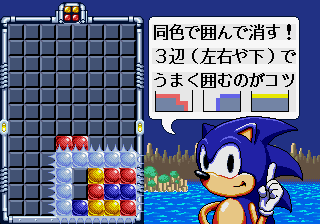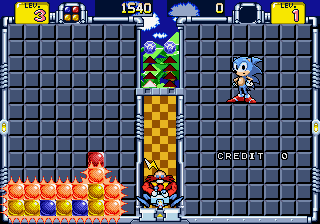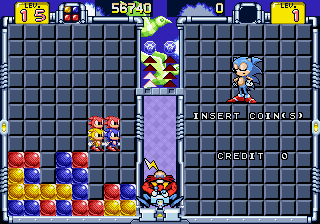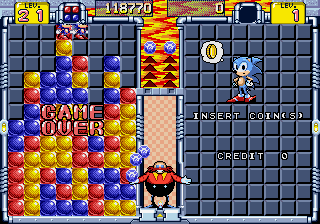 By the start of the 90s the quality of Atari's arcade output had plummeted to an all time low with infamous releases such as Guardians of the Hood. While the quality of the Atari games that failed to hit the market in the 80s was better than many of their competitors games that did the same could not be said in the 90s and the failed prototype Danger Express once again highlights how Atari had gone from being innovators to imitators, seemingly more interested in creating mindless over-the-top credit guzzlers rather than anything creative.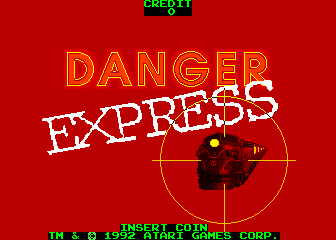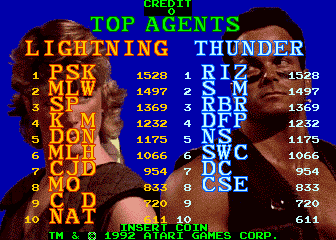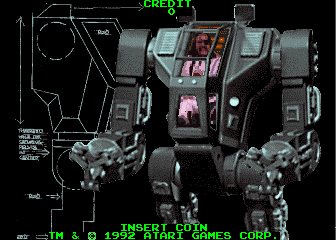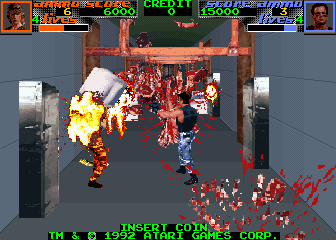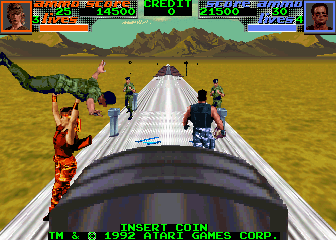 Unreleased Plug and Plays
Maybe even more surprising than rare arcade games still turning up was a handful of unreleased Plug and Play games. It was known that there was a 2nd GameKey in development for the JAKKS Pacific Star Wars "Revenge of the Sith" unit containing 2 games "Catamaran Strike" and "Coruscant Fire Patrol" but the release of it was cancelled when JAKKS abandoned the GameKey idea. Amazingly the software for this did end up showing up, with support being added to MAME.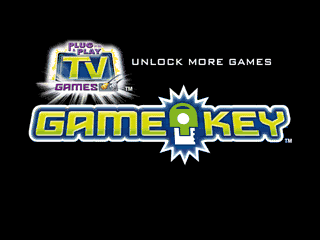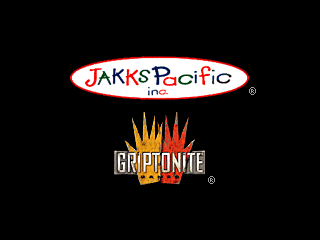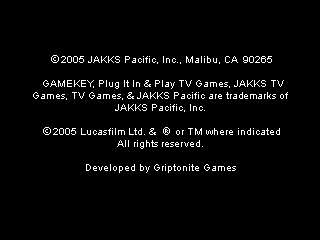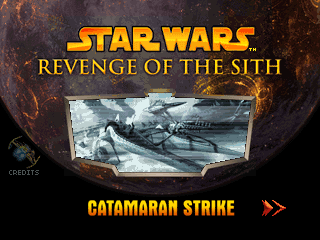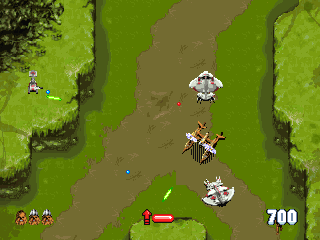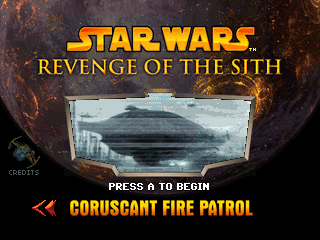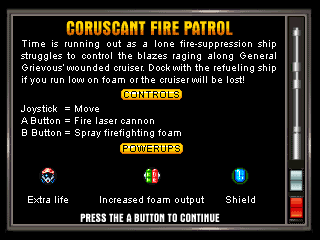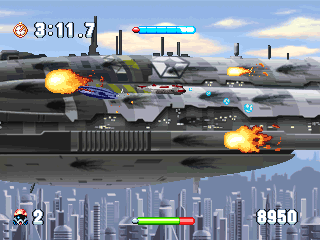 Even more surprising is that there was yet another Star Wars GameKey in development, this one designed to tie in with the Star Wars Original Trilogy unit, a unit that ultimately shipped without any GameKey port at all. This one also contained 2 games "Imperial Gunner" and "Escape From Cloud City"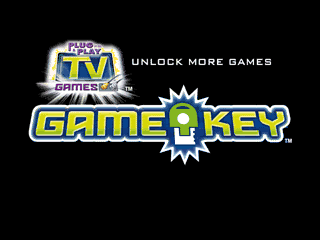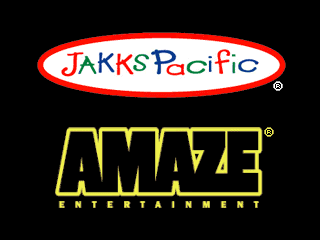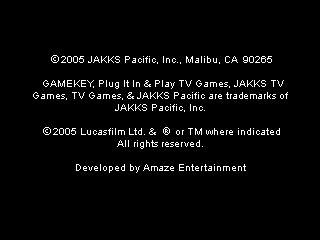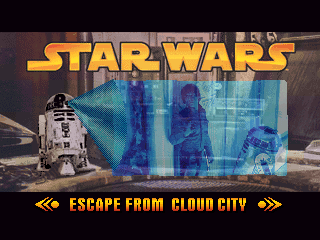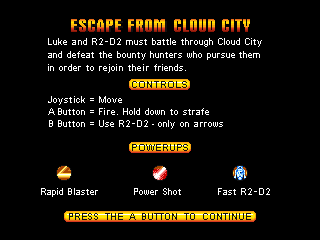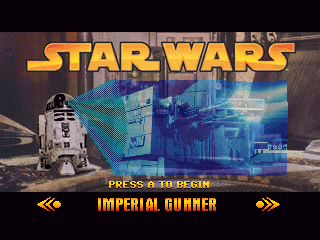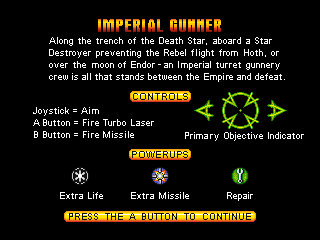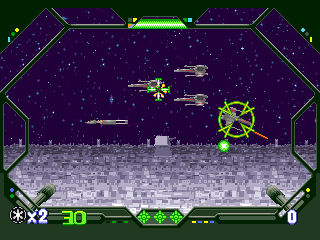 Topping off the highly surprisingly discoveries was an entirely unreleased Plug and Play unit. Dreamworks Movie Night had been developed to completion, and features games based off 4 Dreamworks movies. The product however ended up being shelved and no retail units were ever produced. The Shrek game in this one, featuring Fiona, has an unusually in-depth control scheme for a Plug and Play, featuring a decent set of moves, such as wall climbs, rolls, air punches, flying kicks, attack combos and more. Considering just how bad a lot of Plug and Plays are this one should really have made it to market.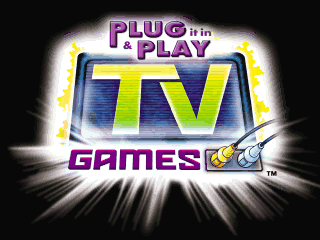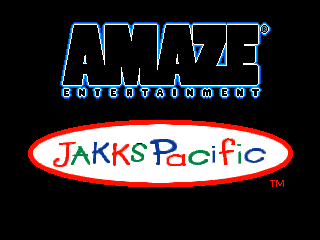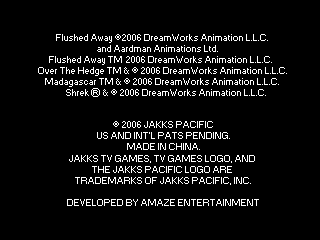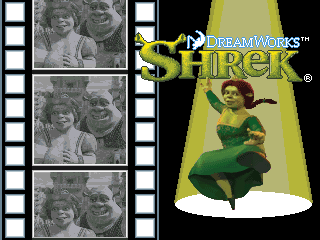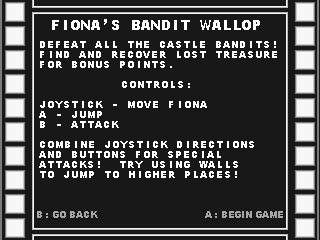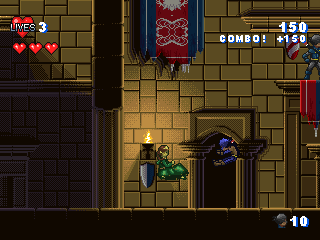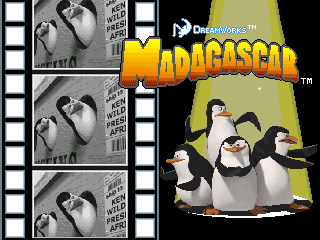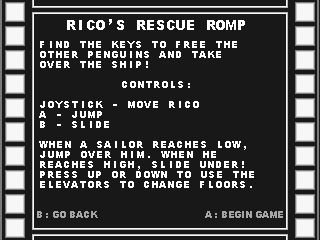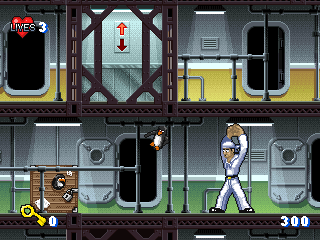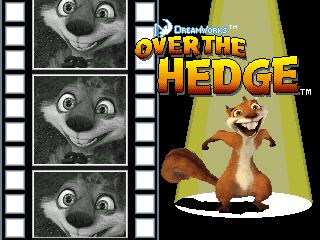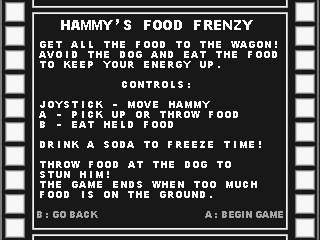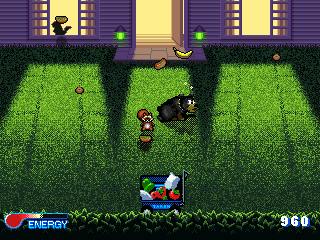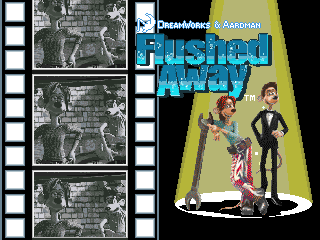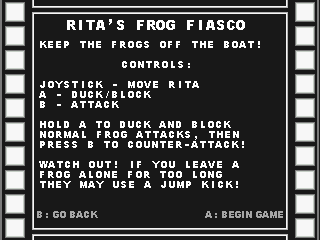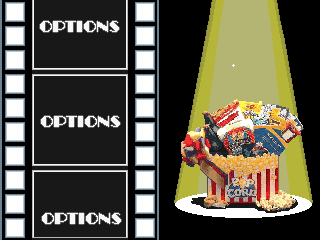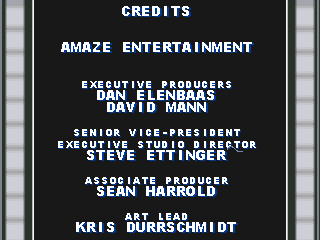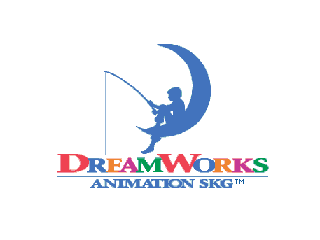 Other JAKKS Pacific Plug and Plays
Some builds of JAKKS Pacific Plug and Plays that were released also turned up. The Star Wars Original Trilogy unit, for which only the later 'Touch' version had been previously dumped, was one of those units. This is the device the 2nd of the GameKeys covered above was designed for, as you can see from the theme of the menus.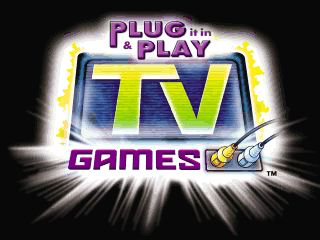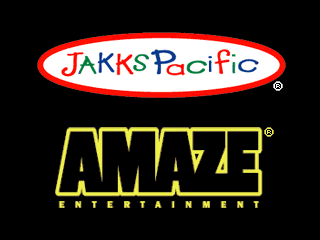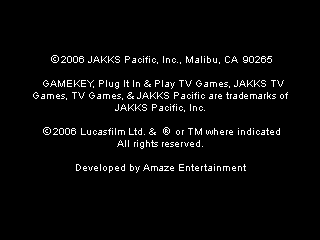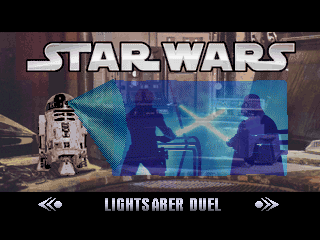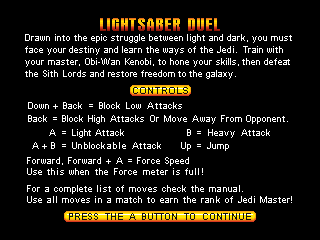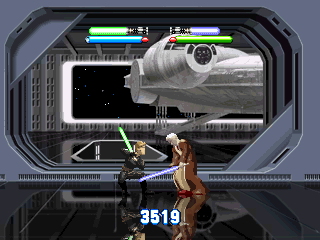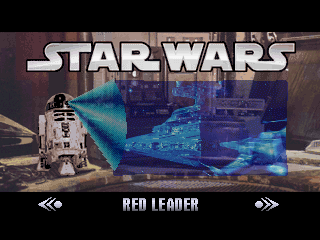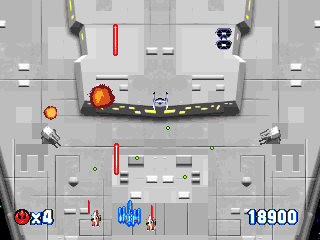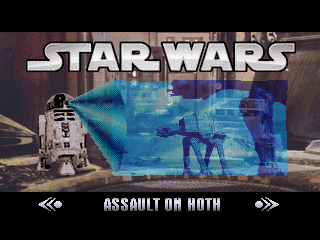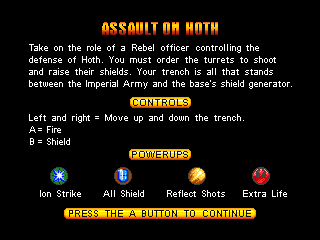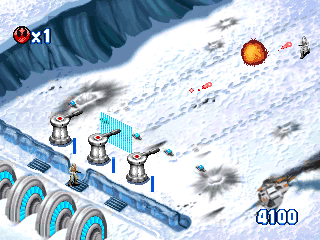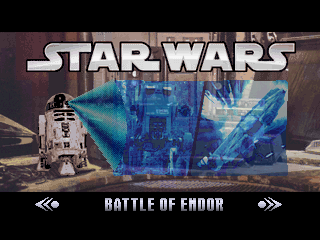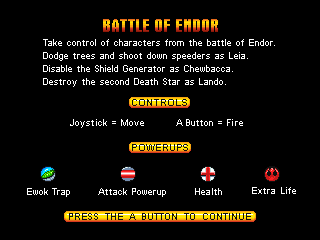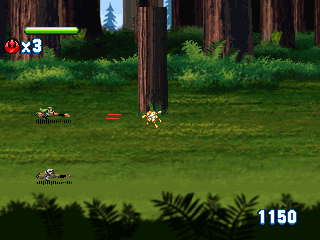 Another unit that did get released is the JAKKS Pacific X-Men one, a 5-in-1 with Wolverine styled pad.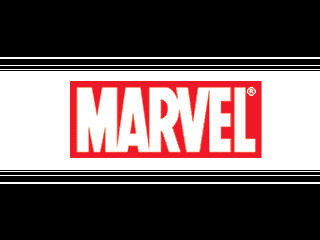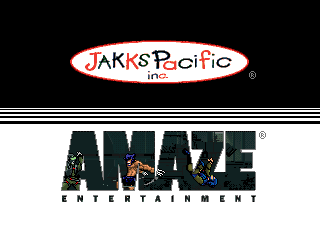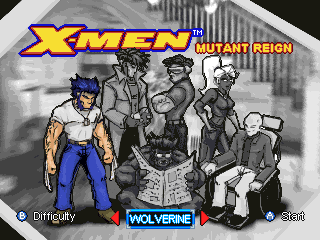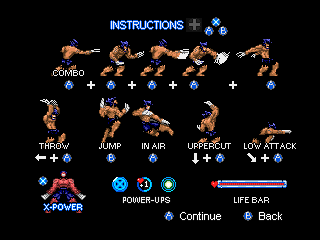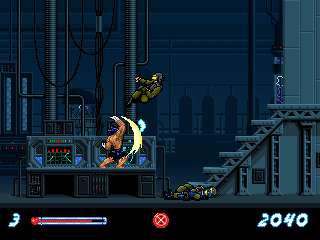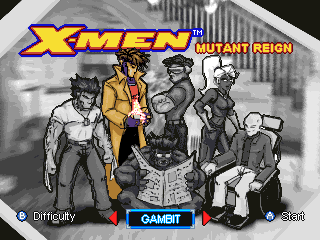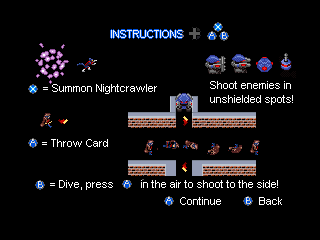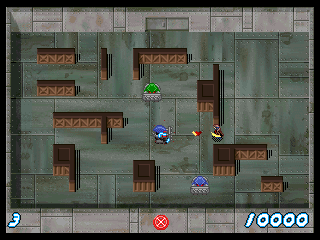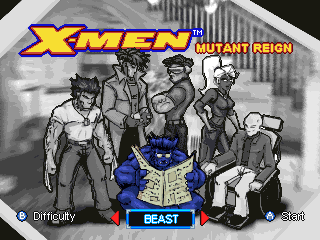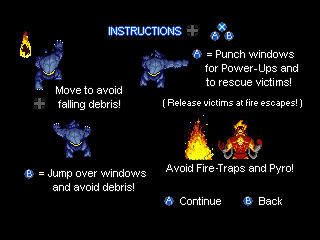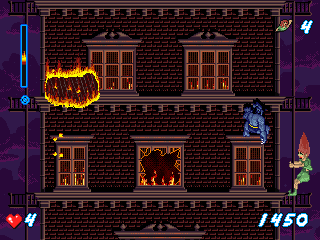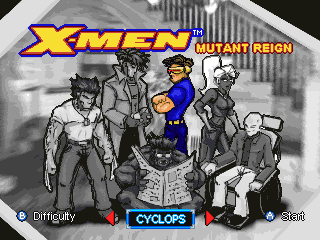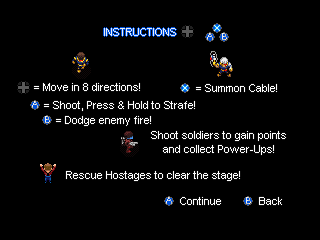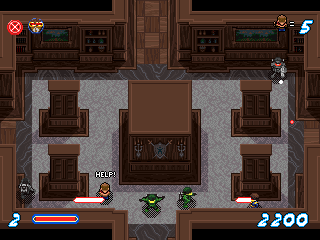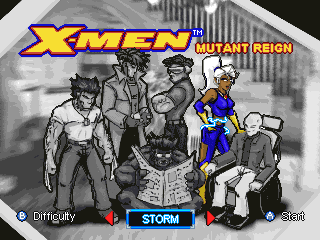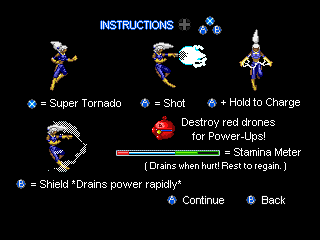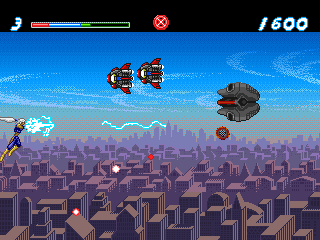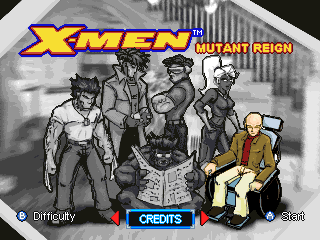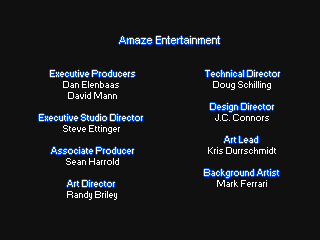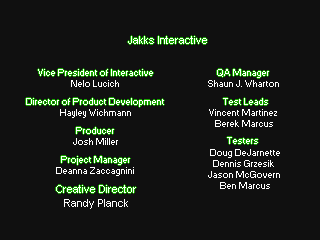 SpongeBob SquarePants was a regular showing on these Plug and Play devices, and another one of the JAKKS units to feature the pourous cartoon star is JellyFish Dodge, a 4-in-1 unit from 2007. This one surprisingly reuses the 2 games found in the SpongeBob Nickelodeon GameKey from 2005, but the first two titles in the unit are new games.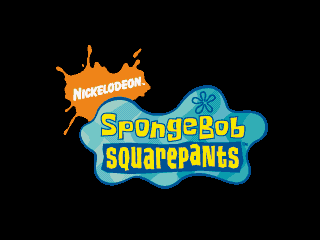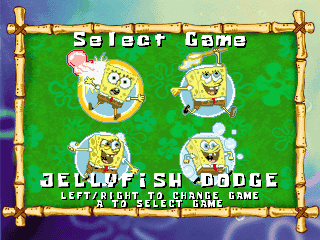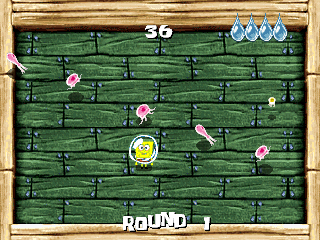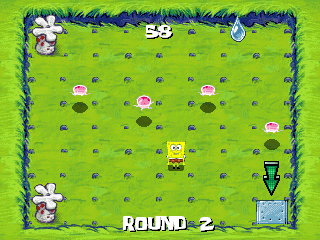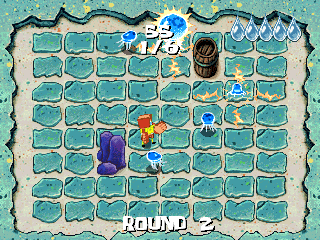 Juicy!
Some products, even relatively recent ones, stick out like relics of their time. The Juicebox is no exception. It was a video player, aimed at kids, where cartridges containing episodes of popular TV shows or music videos could be purchased. The system had a video resolution of 240×160 and ran at about 6fps with a block based encoding that makes the video look even lower resolution. It's awful, especially when a large amount of the content is meant to be fast moving video or sports material demonstrating precision skills. The system had actually been emulated in MAME for quite a few years, but slipped under my radar at least. Strangely in that entire time only 2 cartridges had been dumped. 2021 saw dumps of plenty more appear.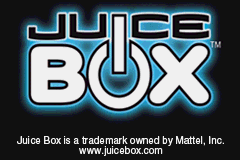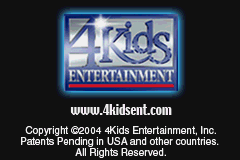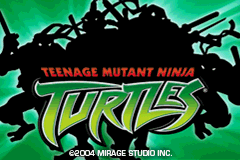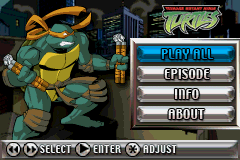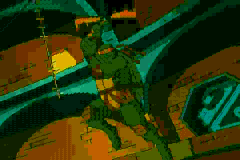 Namco Racers
Namco's 2D racing games had been poorly represented in MAME for over 20 years. The engine sounds had never worked properly, and there were glitches galore with the visuals. 2021 saw many of those problems addressed, the engine sounds were fixed across the board, and individual games saw improvements too.
The original Final Lap, it turns out, ran on a unique Namco System 2 derivative, or possibly it should be said that the boards after it were derivatives as Final Lap was the first released Namco System 2 game, launching to the arcades in 1987. There were a few subtle differences in this first board, it had a lower sprite ROM capacity, and some sprite attribute bits were in a difference place. Prior to the fixes made in 2021 these differences were not emulated, resulting in a corrupt title screen and many missing effects in the game, such as the sparks behind cars and the flag marking your position on the course display uptop. A common problem with the Namco System 2 racers was also the road offset, which was displayed at an incorrect horizontal position. These were all fixed, and with the aformentioned sound fix, Final Lap went from an incredibly poor level of emulation to one more on par with the quality you'd expect in 2021.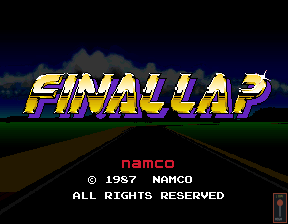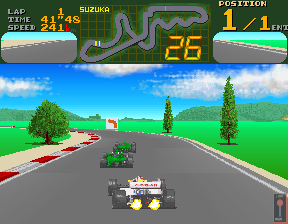 Of the Final Lap games to show improvements, Final Lap R was the most dramatic; previously the sprite code in MAME was failing to render the majority of the trackside objects, as well as a number of other ingame elements. It feels like a brand new game compared to the state of the previous emulation.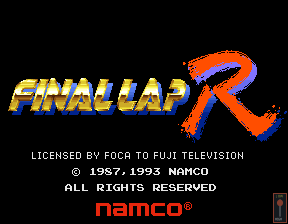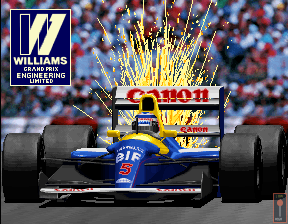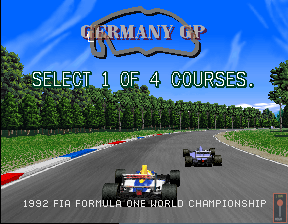 Voodoo Optimizations and Improvements
One widely appreciated improvement in 2021 came in the form of improvements and optimizations to MAME's emulation of the VooDoo chipset, a 3D acceleration technology from the 1990s, designed for use with PCs of the period, but also used extensively on arcade boards to provide 3D graphics. Many Atari and Midway games saw significant performance improvements, including the popular Blitz series and later Midway racing games such as Road Blasters and Cart Fury which had always struggled even on higher end machines.
There were some fixes to go alongside these optimizations, including one for the Korean dgPix title 'Funky Ball' which is somewhat unusual in that it used what was basically PC hardware, but on a single dedicated PCB. This one does not yet run at full speed in MAME, because it was powered by a 233Mhz x86 processor, and MAME has no recompiler for the x86 series of processors, but the visuals are now correct at least; previously textures were corrupt and characters frequently vanished. This was actually a simple case of the game trying to read a write-only register, and setting incorrect bits as a result; sloppy coding in the game. Sound was also hooked up for this one, but is still mostly incomplete due to the sound CPU used.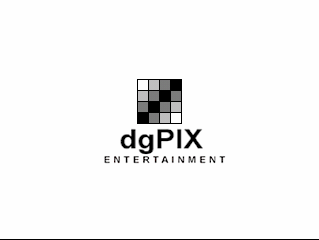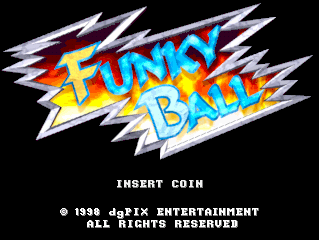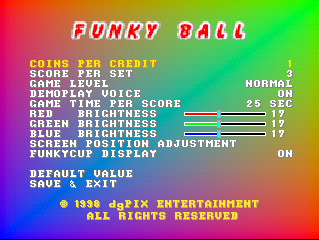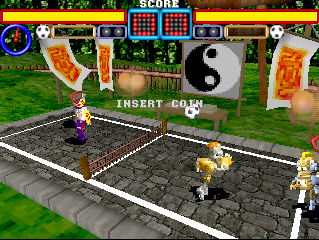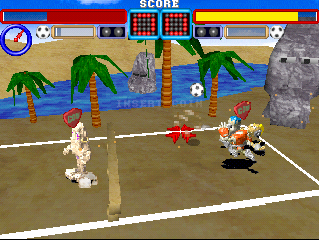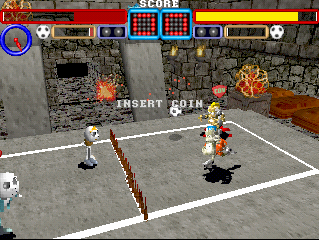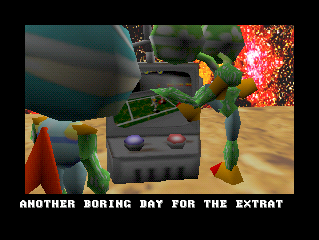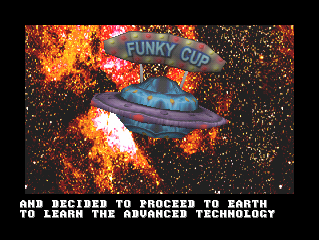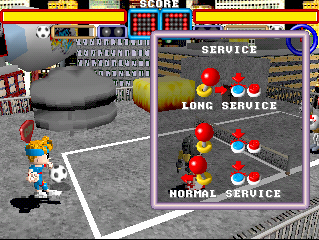 Mahjong
Even in 2021 there are quite a few unemulated Mahjong games, especially if you include variations of already emulated ones, for example ones with payout, and ones without. A number of Mahjong games with more complex set-ups also still remain unemulated, but 2021 would see an early example of a dual-screen Mahjong game crossed off that list. "VS Mahjong Triangle" is a 1986 Dyna (Dynax) arcade Mahjong game, with a single PCB driving two monitors allowing for either regular single player Mahjong against a computer opponent, or a special Versus mode, where you play against the player on the other screen.


Konami 3D
Massive improvements across the board were made for the emulation of Konami's 3D platforms in 2021, with improvements to Winding Heat bringing it to fully playable status. Performance is good here too.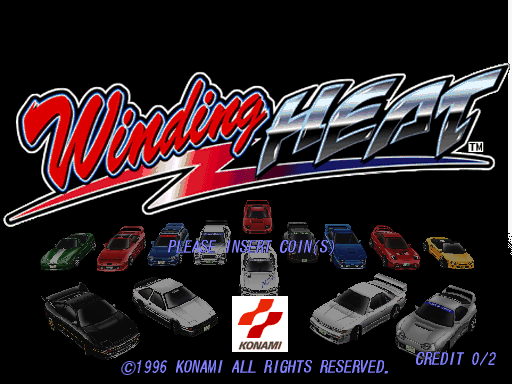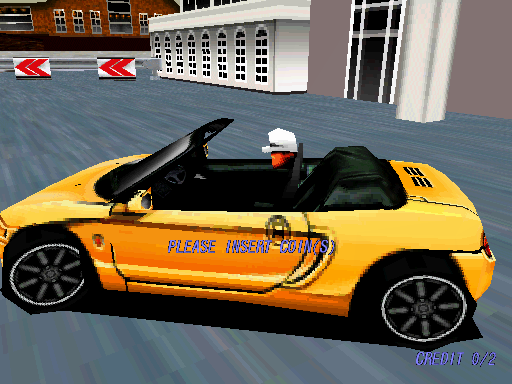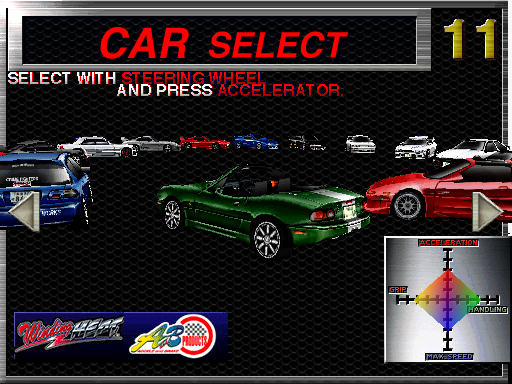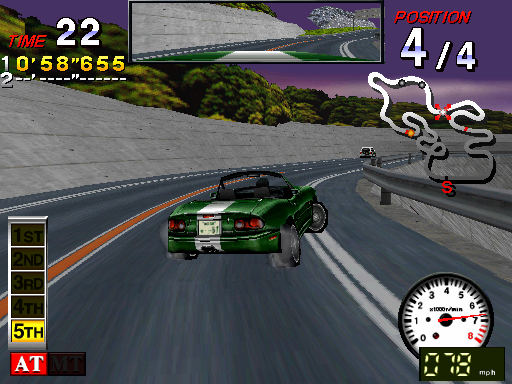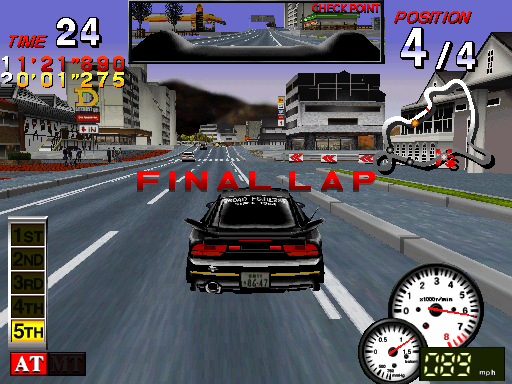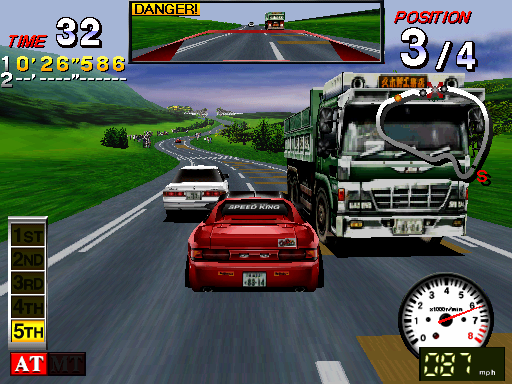 All versions of Solar Asaault were improved too, and now run stable with much better graphics
There's the export version, simply titled Solar Assault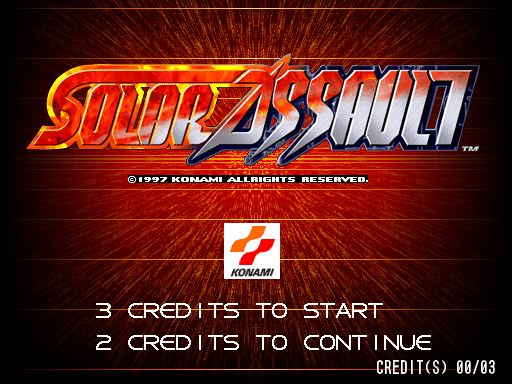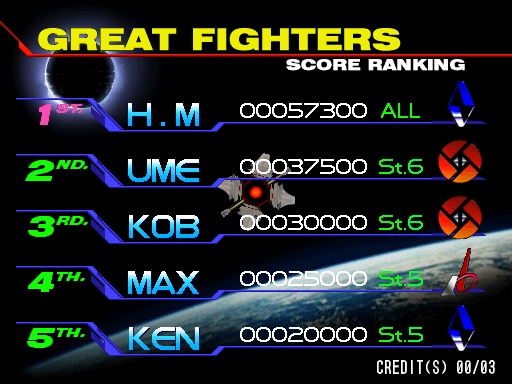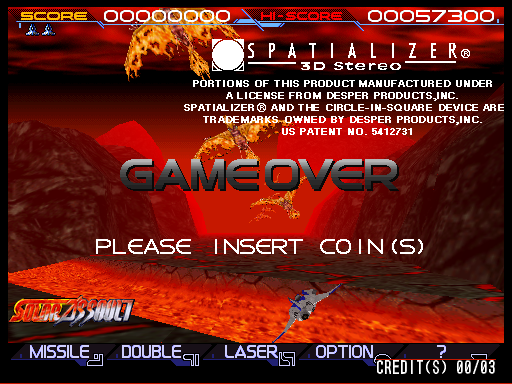 The newer Japanese version, titled Solar Asssault Revised, on which the Export version was based.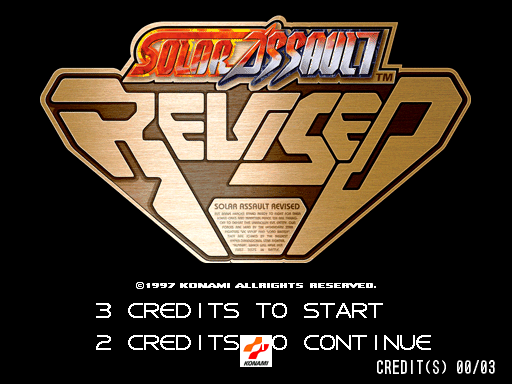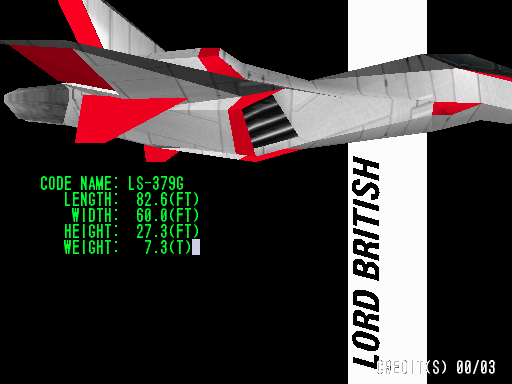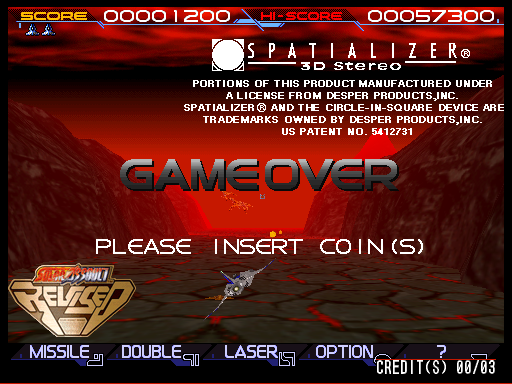 ..and the original Japanese release, which was subtitled 'Gradius' to show the ties between the games; this version never left Japan and has many differences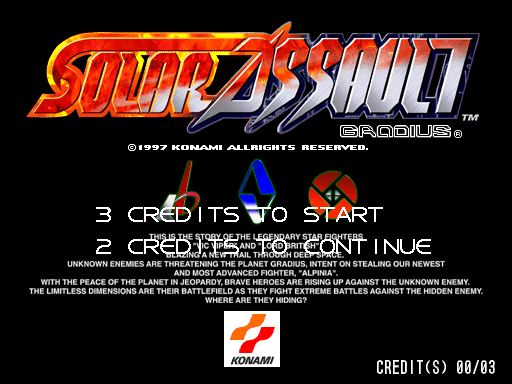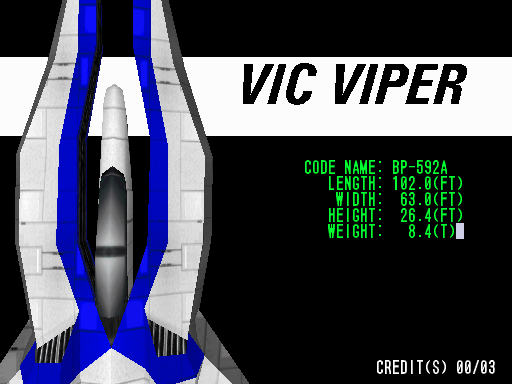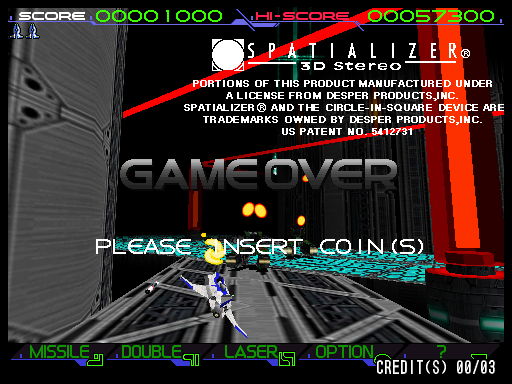 Rare Variants
Finding and dumping PCBs for less common versions of games remains an important task in 2021; even if something looks the same on the surface it might be a different code revision that needs documenting.
Some games are obviously different however, and Konami's Magical Twinbee was previous an unknown, and undumped variant of the Japanese System GX game Twin Bee Yahhoo! The game has minimal localizations, and was likely quite a limited release, but is an authentic regional variation of a game in a popular Konami series and while with Konami games it is generally advised to stick to the Japanese versions, having these dumped and documented is important.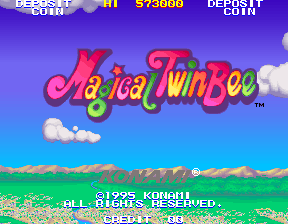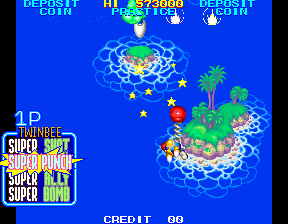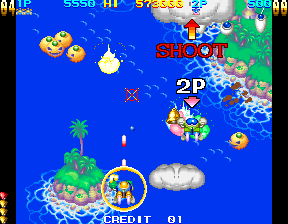 Hot Night is yet another hack of Gals Panic, this one likely further derived from the Comad hacks. Like Miss Mister World '96 this also contains male models. While the title screen is very similar to the one in Fantasy '95, but less explicit here, the game still contains full body nudity. Due to stricter selling restrictions on sites such as eBay, many adult PCBs may just end up being scrapped rather than sold, so making sure all the variations of these get dumped is important.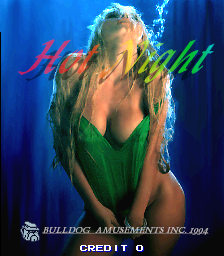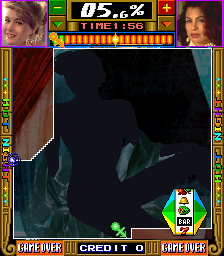 Taito's Bubble Buster is another odd one. It's the export title for the non-NeoGeo version of Puzzle Bobble. It's always been possible to access the Bubble Buster title screen, and dethemed graphics using a region hack, but the sounds were always incorrect, as much like Bust-A-Move Again on the F3 platform, the real Bubble Buster expects a different sound ROM and samples when compared to the Japanese release. This was dumped from what appears to be a US prototype board found in Mexico, although strangely the build time-stamp on the code is identical to the Japanese version despite appearing to be a different compile of the game, with code shifted around. Interestingly the US release on the Neo-Geo carried the title Bust-A-Move, but didn't drop the Bub and Bob themeing like this game. The sequel, Bist-A-Move Again on the F3 platform did drop the theming, much like this one, and even uses a remixed version of the musical theme found here. It is unclear why Taito felt the need to strip the theming out of the game, especially considering how popular Bubble Bobble was!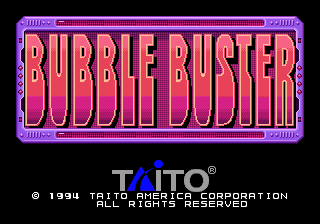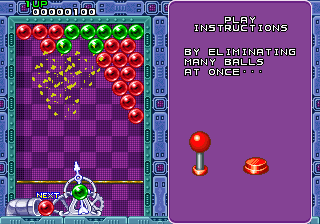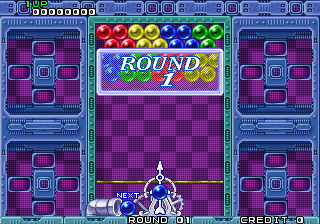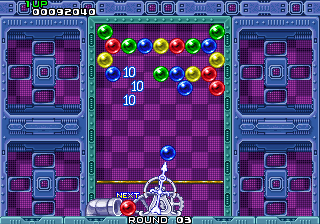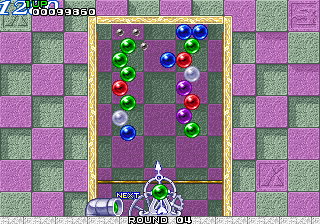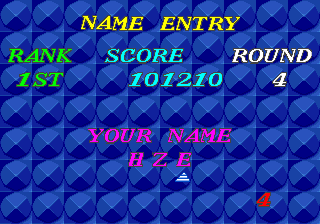 Gambling
The Korean poker game 'Royal Poker 2' was improved so that the game can be booted. This is a well presented Poker game running on Hyperstone based hardware, it was developed by F2 Systems. It was previously failing a protection check.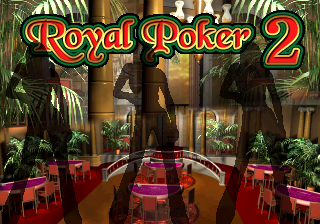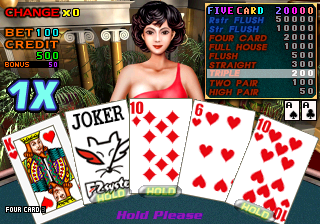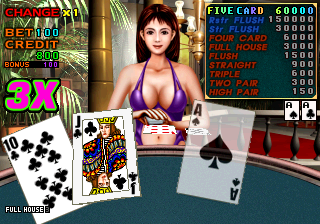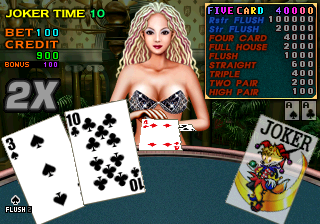 As well presented as Pac-Carnival is, this Pac-Man themed game is nothing but a roulette style game with Pac-Man as the ball.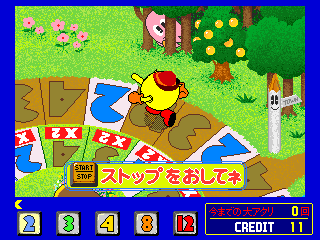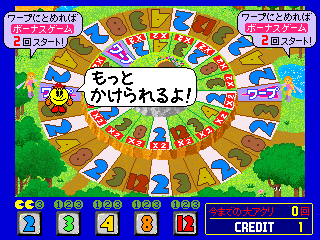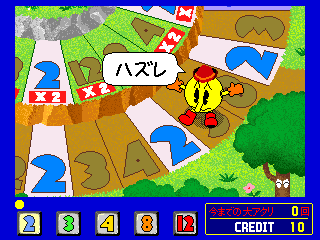 Treasure Quest is a quiz machine from Ace, the emulation was improved when the JPM Fruit Machine emulation was improved. I'm not sure where this one sits, as it does seem to be a purely skill based machine, or at least I'm not seeing the mechanic for ensuring a player can't win the jackpot.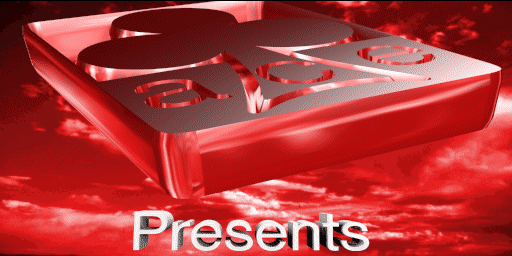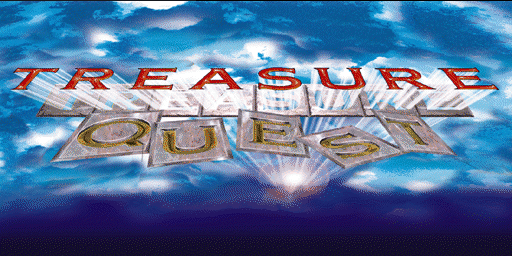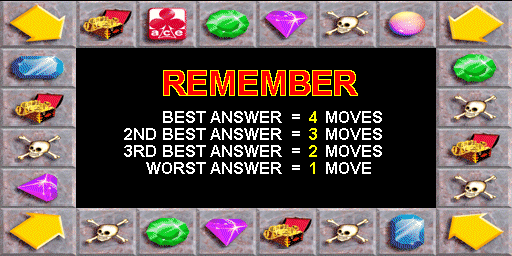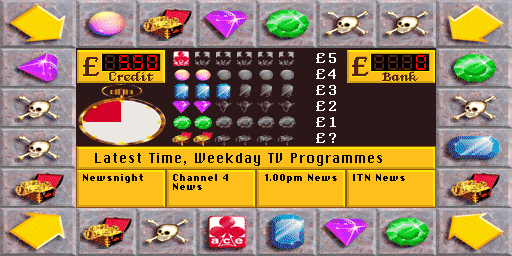 Konami's Run Run Puppy is a redemption game where you throw bones for dogs. It acts a bit like a slot machine where each dog that catches a bone acts as one of your 3 symbols. Cute, but pointless.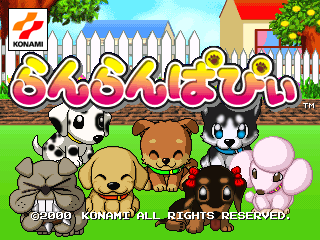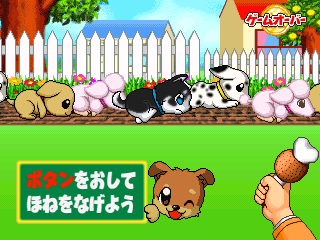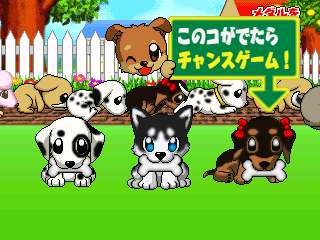 Musical
A number of music games were also brought up to playable status, also video backgrounds are still missing for many of the Konami ones.
Here is beatmania IIDX 2nd style (GC985 JAA)