I've been spending a bit of time looking at the various Tecmo drivers (hence asking if anybody has an original Final Star Force video) and decided to look at the 'Master Ninja' bootleg while I was at it. There were various issues in MAME, and still are, however I've improved the sprites so you can actually play it now.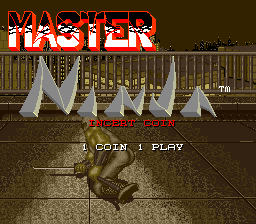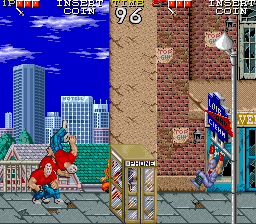 it turned out that the sprite system was actually the same as the 'Dragon Bowl' hack of the game, while the game code is clearly derived from the World / European 'Shadow Warriors' release. it's possible the bootleg is part of the chain between the original game and Dragon Bowl; the tilemap handling is also the same as Dragon Bowl. I'm guessing neither game supports the ugly blending effect the original has when an enemy is lying dead on the ground and about to vanish.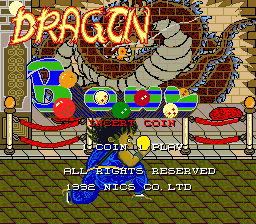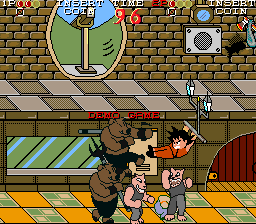 While I was doing this I noticed that the game tells you to 'INCERT COIN' and was wondering if any of the sets had this corrected, they don't not even the Japanese release which is dated 1989 on the title screen instead of 1988, I guess they didn't care or didn't notice, but it's unusual to see such a common message mangled like that. Here are the various title screens for comparison.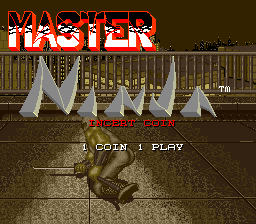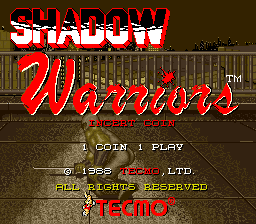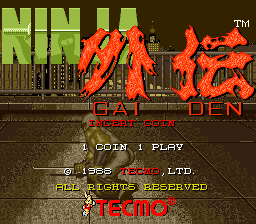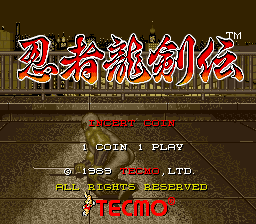 As you can see the bootleggers actually drew their own logo using the basic Shadow Warriors one as the starting point.
I still need to figure out what sound system the bootleg uses and tidy up the code.
(and yes, I know somebody is bound to ask about Automat in the comments ;-)