I've continued to work on Little Robin and started making some more sense of the displaylist structure, as well as fixing the screen resolution to 336×288. Layer clearing / scrolling is still incomplete / wrong but the HUD graphics now appear, as does the title screen, a mini-map when starting the game, the boss death animation, and the high score table.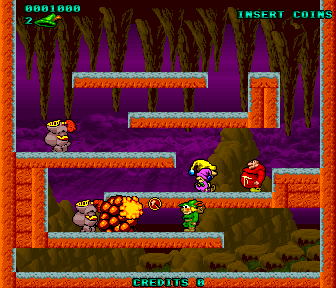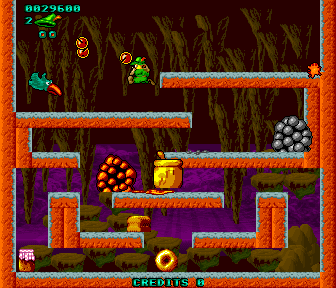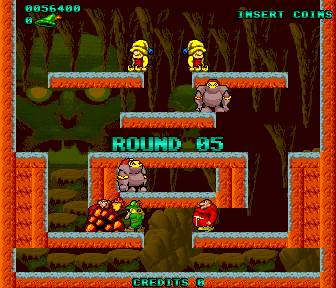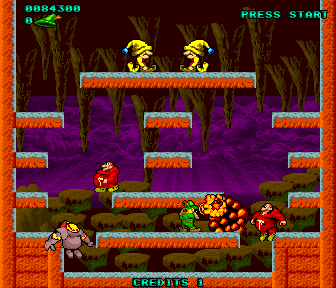 Here is an updated video (in which I'm not trying to play the game properly) to show the new progress.
Also, there is an old video Dox put on YouTube recorded from his original board, the lack of solid colour in the background is an artifact of it not really agreeing with his monitor tho. As you can see the smiley faces that come down between levels are missing in the emulation, as is the background to the mini-map. Fixing those is my next target.
Also if you need a reminder of how things looked before the progress over the last 24 hours, you can check the old video here
I don't usually do multiple video updates, but I figure people might like to see the various steps involved in making progress from time to time.