Team Caps0ff proved that they could handle the HD647180 MCUs used by a number of Toaplan games last year when they managed to deprotected and read out the sound MCUs from Fire Shark, Vimana and Teki Paki.
Now, using chips provided by members of The Dumping Union they've completed the task of dumping the HD647180 MCUs used by Toaplan by processing Ghox and the Japanese release of Whoopee (which for whatever reason used a HD647180 while the World release used a Z80) Assuming no music was changed (and I don't think it was) Whoopee is identical from the point of view of an end user and is more of a technical achievement. Ghox however is more interesting, and not only because it's the first time the game has had proper sound emulation.
I'd actually been curious about Ghox for a long time, not because of the sound like most people, but because of a background rendering glitch on the High Score table. I'd rewritten the video code for the Toaplan games a few years back but was never able to figure out why the background didn't appear properly and ended with a gut feeling it had something to do with the protection.
With the sound MCU dumped it turns out that feeling was correct; when running the original MCU code the background appears correctly. Not too surprising because the MCU actually supplies data in shared ram, and a tiny snippet of 68k code for the main CPU to run in the case of this game.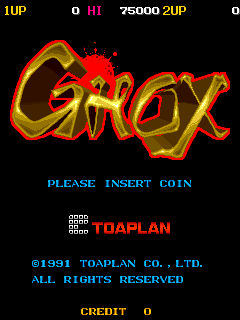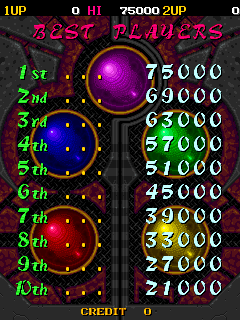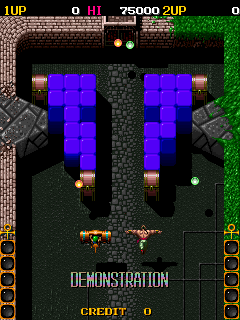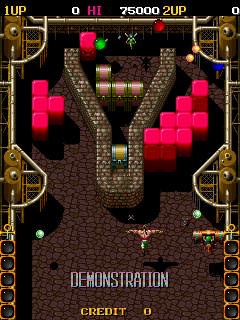 As more people are likely to be interested in the sound, here's a video of me playing the game badly followed by me going through sounds in the sound test.