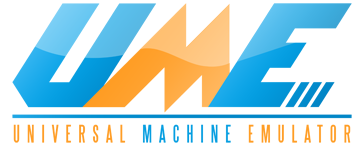 UME is the complete/combined version of the MAME / MESS project.
Official whatsnew texts for (MAME, MESS) provide full details of what has changed since 0.157.
This is based on the official 'mame0158' tagged version at GitHub.
UME 0.158 Windows binaries – 32-bit, 64-bit and all tools
(source matches official mamedev.org source distribution, here for completeness)
Other Binaries (if you don't know what these are you don't need them)
MAME/MESS split 0.158 Windows binaries – 32-bit, 64-bit and all tools
Windows SDL builds
32-bit SDL MAME / MESS / UME for Windows
64-bit SDL MAME / MESS / UME for Windows
Points of Interest
0.158 represents steady progress in the right direction, all of the recent progress you've seen here is included, and a couple of things that I've not covered too, including what seems to be a rare original Italian game called 'Star Trek' running on Head On hardware) I'm inclined to think it should have a thruster sound instead of the car skid sound from Head On tho ;-) It's not a game you're going to lose sleep over playing, but does appear to be a very rare find!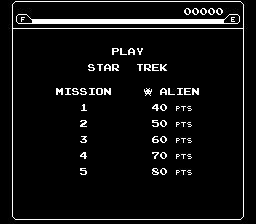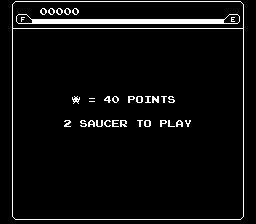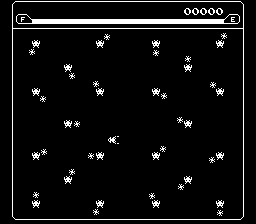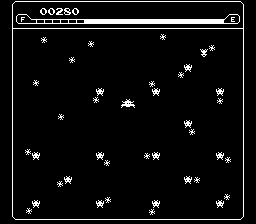 There are some important little bugfixes in there too, things like the fix for the Space Harrier MCU simulation (it was doing the very subtle job of setting some bonus lives flags, not easy to catch) and priorities on one of the Batrider bosses (although if anybody notices any new priority bugs in the Toaplan 2 driver with 0.158 please do let me know) Super Punch Out also had an annoying reset ug in 0.157 due to premature removal of some protection workarounds, that's fixed too. Work was also done on the -mt flag to fix a number of palette glitches that occured when using it, while I haven't tested it extensively it might be safe to use once again for a fractional performance gain. (unless you have really bad video card drivers that are dog slow in even doing a simple blit, in which case the gain is more noticable) A number of Windows specific issues were also fixed in the SDL builds, which is why I'm offering those again for this release, more on that later tho.
Tetris heads will be happy to know that TGM2 is now set to the correct ~61.7 refresh rate, rather than the incorrect '60', meaning that timing should now properly match the PCB, even if that means the ingame timer is no longer counting real seconds (it assumes 60fps)
About SDLMAME/MESS/UME
If you're running MAME on Windows XP using a nVidia card then you might be familiar with the instant Blue Screen of Death (or just instant machine reboot) you get when running MAME with any drivers nVidia from the last 5+ years. This is due to a bug in the nVidia drivers that happens to be triggered by MAME. We're not doing anything illegal, or even fancy, we're just unfortunate enough to get caught by it. nVidia have confirmed that they're not going to fix it because it only affect unsupported Operating Systems and we and unsupported cards, and w can't really fix it because it's basically impossible to debug, so the only remedy for this using regular MAME is to either use the Software / DirectDraw renderer (-video ddraw) or stick with very old nVidia drivers.
If you want to avoid that problem then the SDL builds could be useful to you. For an accelerated mode they use 'OpenGL' instead of D3D and appear unaffected by the nVidia bug, meaning no BSODs on launch even if you use the latest drivers. I'm offering SDL builds for 0.158 because some important Windows specific bugs in the port were fixed over the course of the 0.157 -> 0.158 cycle.
The SDL builds also use GLSL shaders instead of HLSL, they can be a little tricky to get working (and there's no Vector shader support) but a number of people have found they prefer the results over the HLSL approach (it's personal preference) and there are shaders available that might actually be more suitable for lower end hardware.
You might also want to consider the SDLMAME builds if you're running an Intel graphics based system and simply getting a black screen with MAME, or random error messages on startup telling you that D3D couldn't be initialized. I've noticed this happening quite a lot even on Windows 8 laptops with Intel HD chipsets, older ones seem even worse. I haven't checked if it does fix the 'black screen' problem with older Intel chipsets, but as it's a completely different codepath it's worth a try.
If you're on XP + nVidia and would rather just go the 'older drivers' route, I'm told '258.96' from 2010 work with the regular versions of MAME we post. Some people have said the issue affects Vista users too, although there aren't many of those left ;-)