Opening
As with 2018, I'm starting this 2019 write-up early, very early, so that I can add bits to it throughout the year as I test new additions etc. made to the project. MAME 0.205 was released at the end of December 2018, and some development happened between then and the new year, so some progress from 0.206 will be on the 2018 page, and some will be on this page.
It's going to be interesting for me to see how this article develops because I actually have very little idea of what we might see in 2019. A lot of things (and probably the things most people want to see) aren't very realistic, but with MAME having such a strong showing in less traditional areas in 2018, establishing an emulation foothold for many overlooked home & business systems etc. I suspect we'll be seeing more of that in 2019 at least.
Anyway, this is a progress log page, not a speculative wish-list, so let's just leave that there and see what I end up adding here over the course of the year.
Still Popirain'
While admittedly there might be some bias here due to both being involved in the emulation and helping to research / source the items, some of my favourite work of 2019 has to be the with the XaviX / Takara music titles, especially things like Popira. The original Popira managed to sneak in at the very end of 2018, but 2019 saw the sequel, Popira 2, supported as well as the spin-off title Jumping Popira. Popira 2 is much of the same thing, but with additional 2 player modes etc. These things are surprisingly addictive, especially when you consider the extra cartridges they can work with.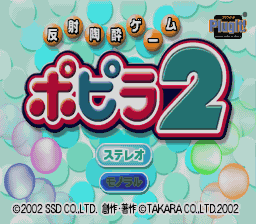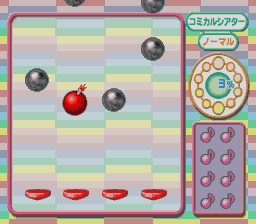 Jumping Popira is played with your feet instead of your fingers, as such, when played by hand it's actually a fair bit easier. The presentation was really upped on this one too, with a number of cutesy themes.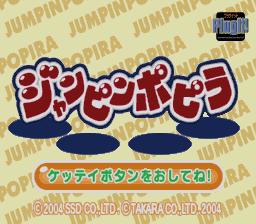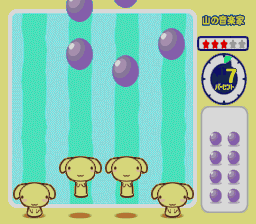 A large number of cartridges for these Takara music titles were also sourced, including previously unknown e-kara series cartridges.
One of the nicer finds was a used e-kara Web cartridge, that had 7 songs saved onto it. The e-kara web cartridges were sold like blank disks, and as the data on them was downloaded from a now defunct web service they stand as the only trace remaining of the data from that service. Obviously there were hundreds, maybe thousands of sounds on the original servers, so this is still just a drop in the ocean, but it gives a preview into what you could get.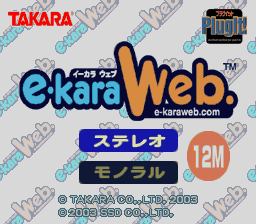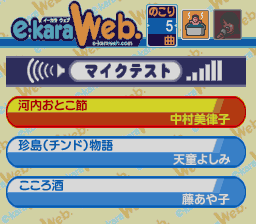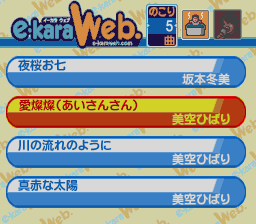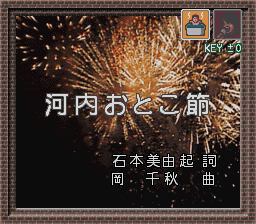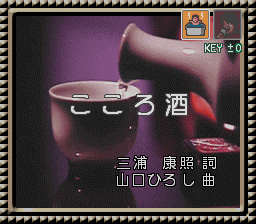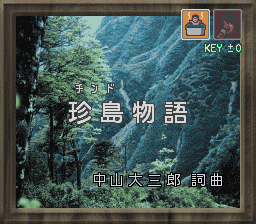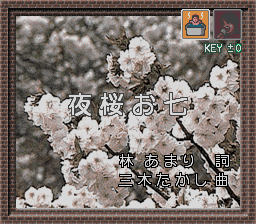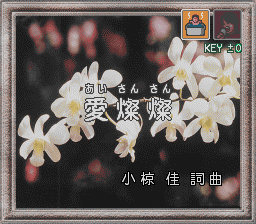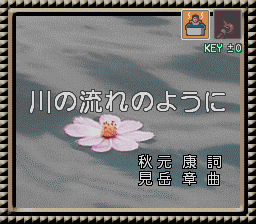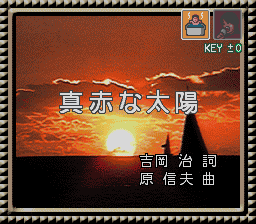 Also surprising was the discovery of 2 Spanish e-kara cartridges, containing exclusive songs for that market.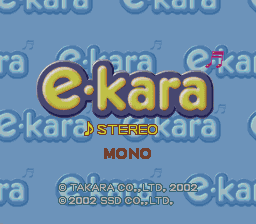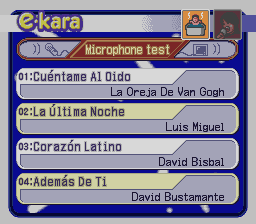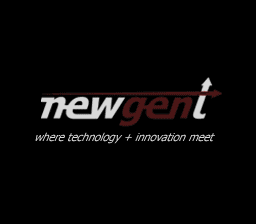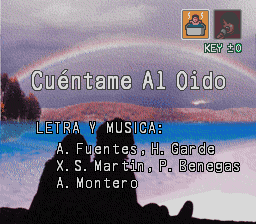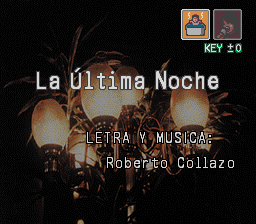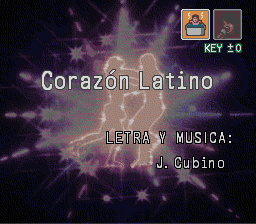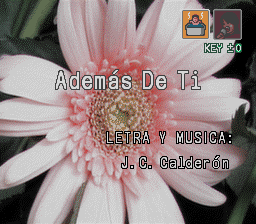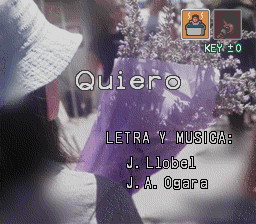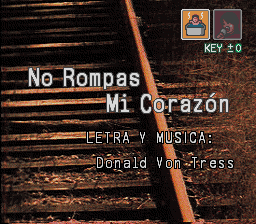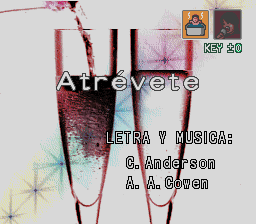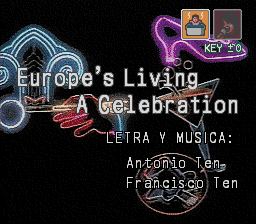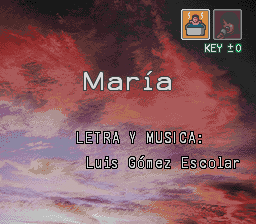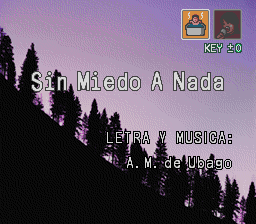 Japan had many e-kara cartridges, including some specifically themed ones. Cartridge KR-1 (AC0009-KIR) is a Kirarin themed one for example, it came bundled with a themed microphone and offers 2 simple mini-games and 2 songs, although one of the minigames needs voice input to work.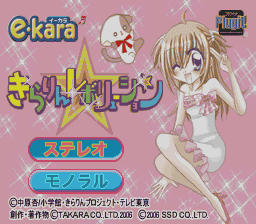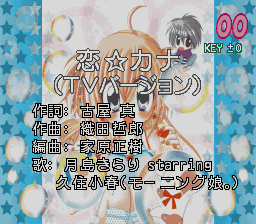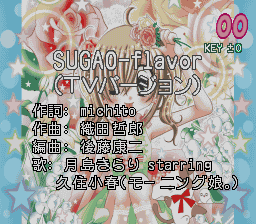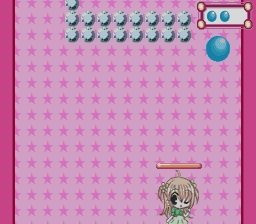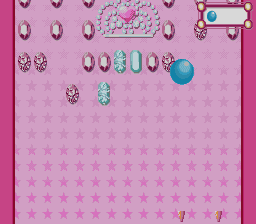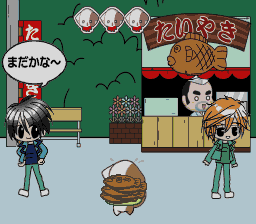 Watch Out!
One of the most culturally relevant things we've seen in 2019 is the continued work on the Nintendo Game & Watch titles. Now with an external contributor known as 'hydef' providing high quality artwork these things look better than ever in MAME. Plenty more were also dumped and emulated during 2019.
Balloon Fight is one of the later Game & Watch titles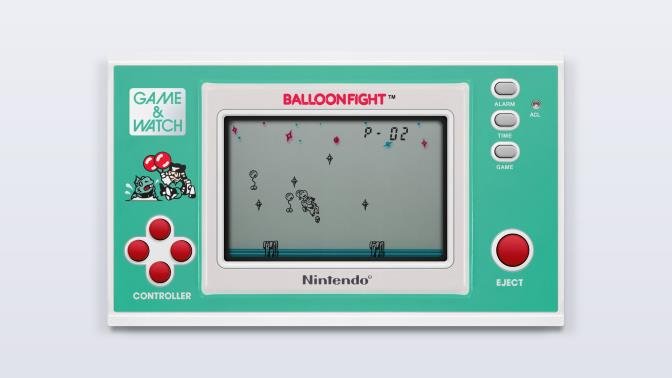 Climber, likewise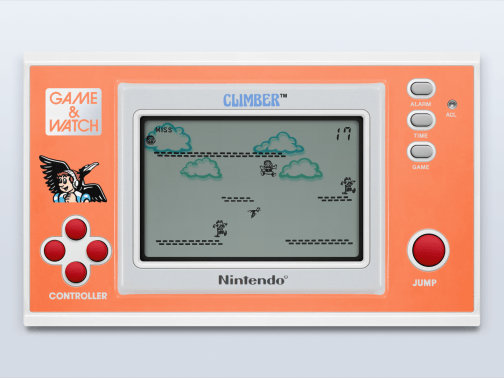 Lifeboat is a one of the multi screen series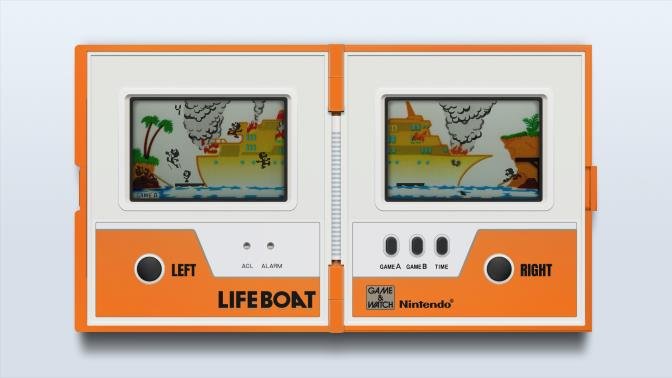 Rain Shower is similar to Lifeboat in that it requires you to be watching 2 screens at once in order to correctly position things.
Ball was the first Game & Watch released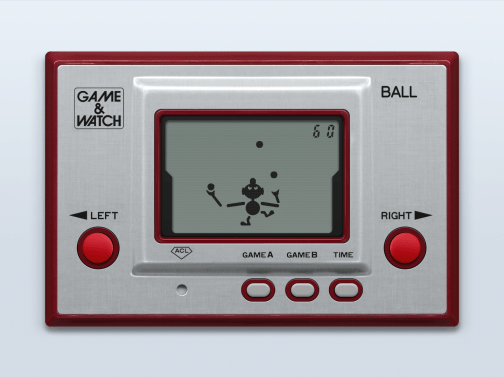 Vermin, aka The Exterminator, another early release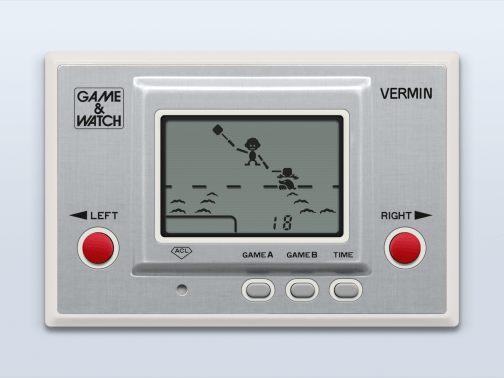 Helmet, which was called Headache in the UK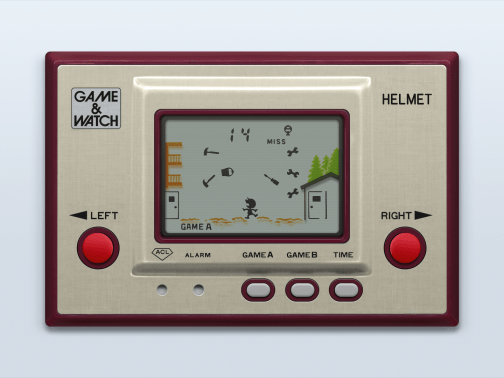 Parachute is also an earlier title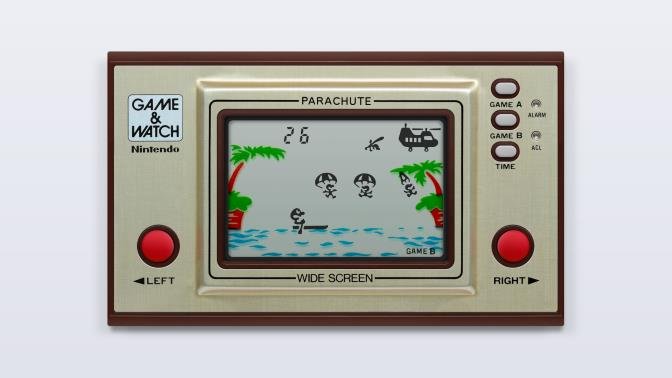 Popeye, one of the titles carrying a 3rd party license
Chef, another game where you have to try and keep things in the air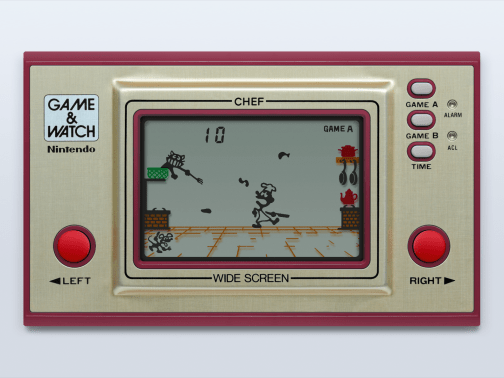 Fire Attack has been the center of recent controversy due to what is now considered to be an offensive / inappropriate theme.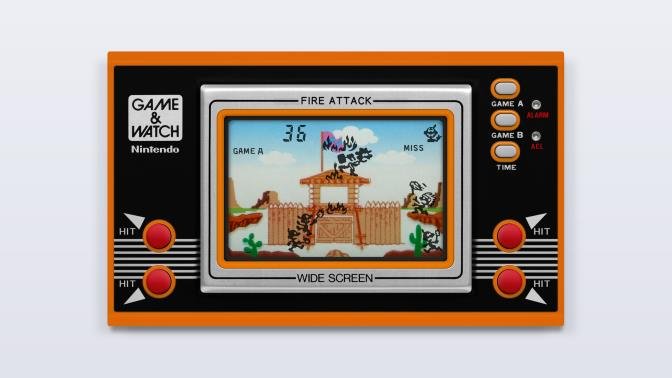 Fire, while not really controversial, was subject to censorship in all releases since the original Game & Watch units, with the angels used for the miss counter being replaced. MAME of course uses the original representation, true to the systems.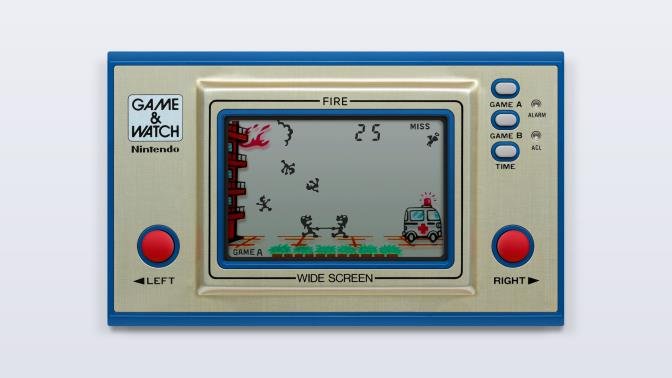 Snoopy Tennis is one of a handful of Game & Watch titles to include licensed content.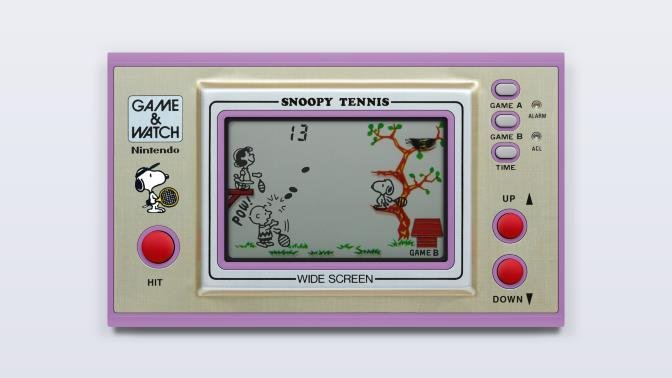 Turtle Bridge is one that many players seem to have fond memories of, offering more memorable gameplay than some of the others.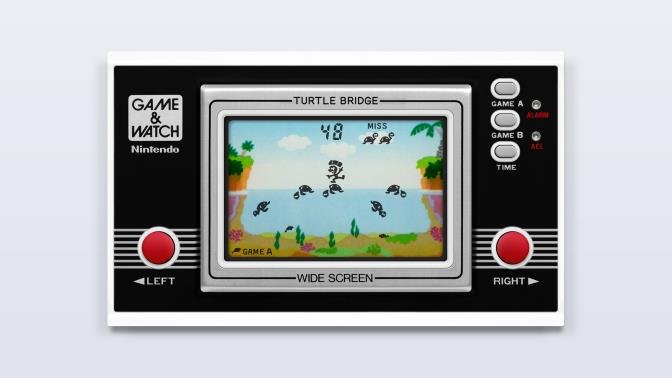 Octopus is another one that seemed to be common back in the day, so again many people remember fondly as one of their earliest handheld games.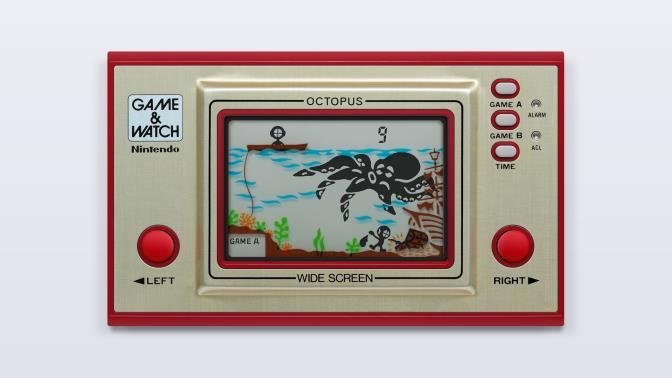 Manhole is another one of the fairly simple early games.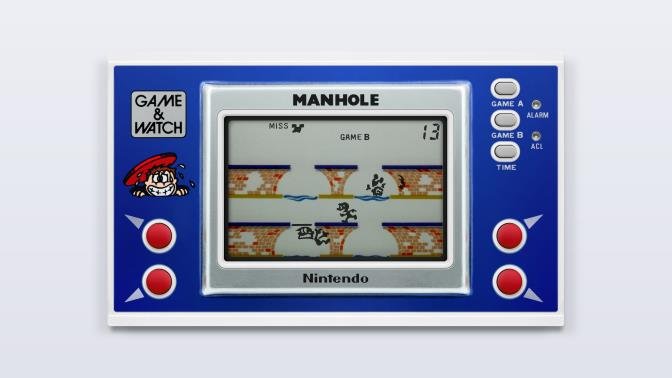 Black Jack is quite a departure from the regular Game & Watch style game, instead of a game of dexterity and good co-ordination it's a simple casino style thing, a style that would be heavily copied by others.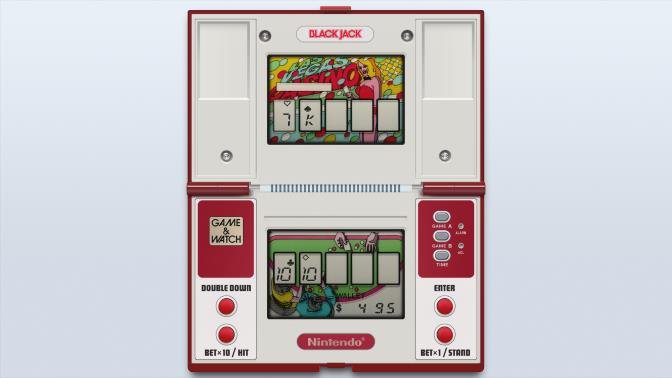 Bomb Sweeper, another dual screen, although all the gameplay takes place on the bottom screen here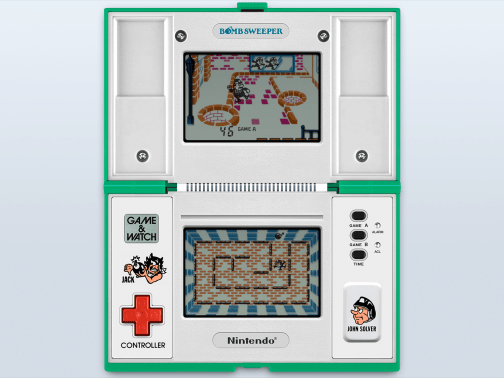 Safe Buster requires you to pay much more attention to both screens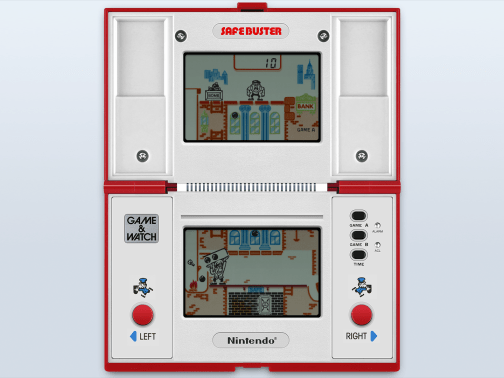 Gold Cliff likewise, and you'll have to remember where each platform is going to appear on this one quickly, or you'll just plumit to the ground over and over again.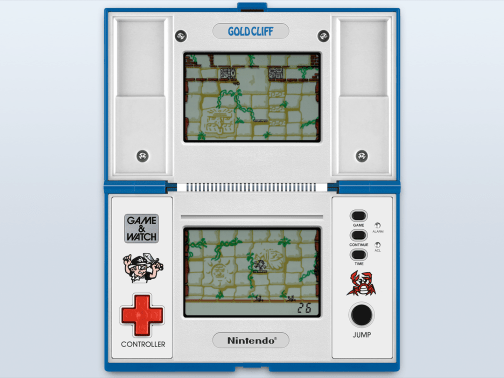 Zelda uses each screen for a different section of the game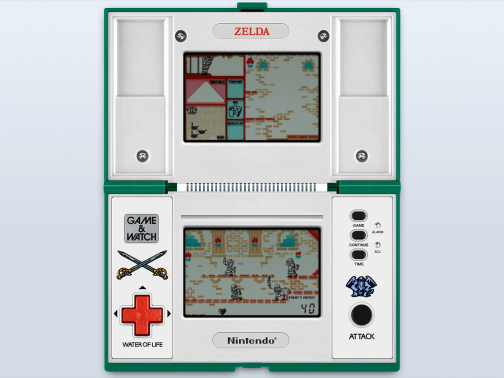 The Panorama / Tabletop releases offered colour displays, Donkey Kong Jr. being one example.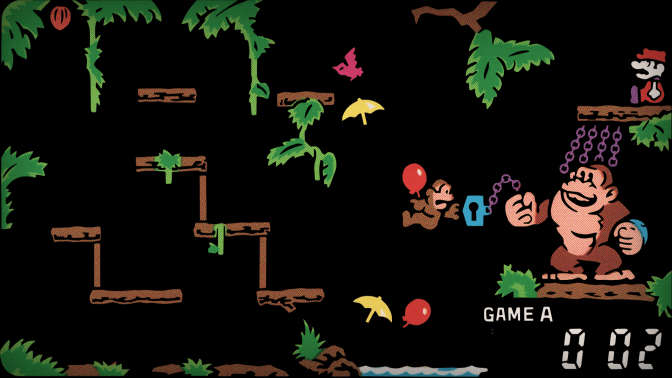 Mario's Bombs Away is another part of that series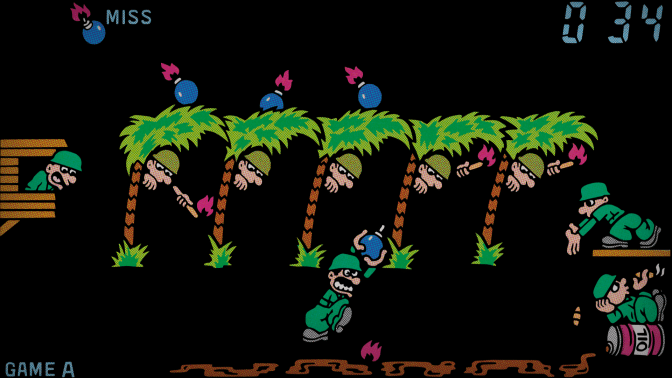 Another game that was released using a Panorama type unit is another Donkey Kong game, Donkey Kong Circus.
The more astute amongst you may have noticed prior to MAME emulating them that the Mickey Mouse Panorama unit is the exact same game as the Donkey Kong one, it even uses the same MCU, the only thing that differs is the display. This is the 2nd time Nintendo did this with the Mickey Mouse license, with the regular Mickey Mouse game also being released as Egg. I speculate this is so that the games didn't get tied to a Disney license, and could be reissued more easily in the future in using in-house IP instead.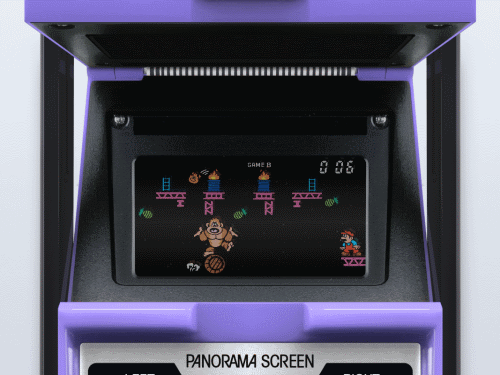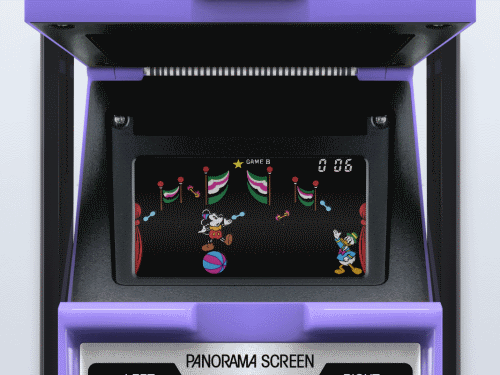 (is it worth showing off the ones from previous years with the new artwork?)
JAKKS in the Box
2019 was a big year for SunPlus emulation, something which will likely be featured prominently in this write-up. One manufacturer to make heavy use of SunPlus hardware was JAKKS Pacific where it was used for a large number of "Plug it in and Play" TV games from around 2004 to 2007.
There are actually multiple different SunPlus CPUs with different onboard peripherals. One of the games emulated in 2019 was the 'Disney' unit, with this version actually being a 2nd release of the game on newer hardware than the original release. This version had a GameKey port, which was basically a cartridge port for expansion games.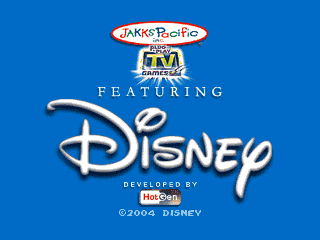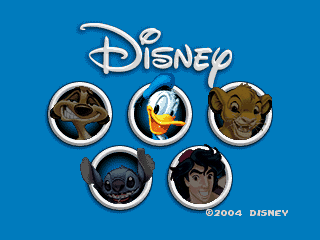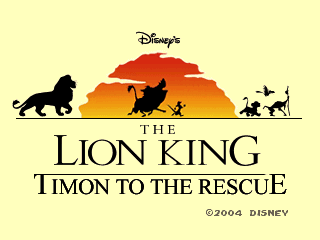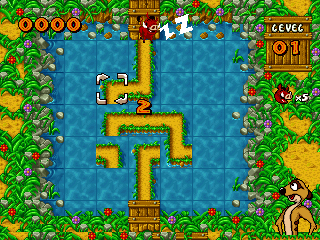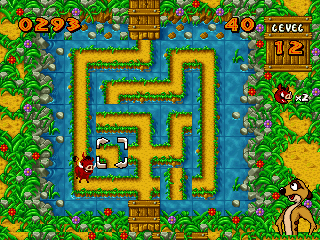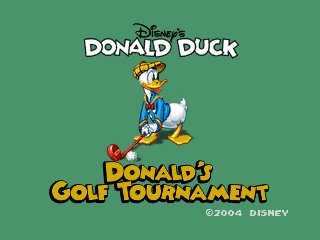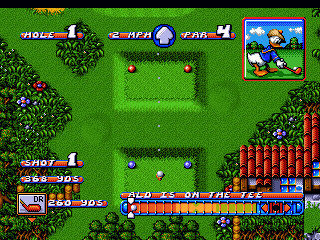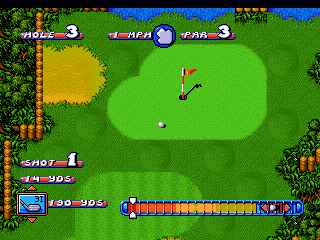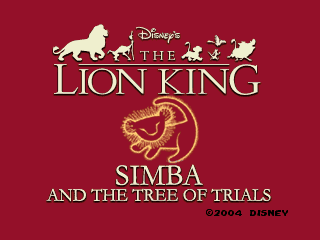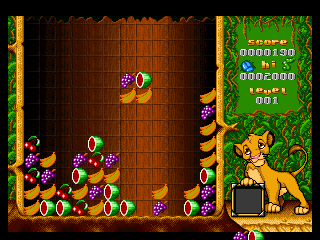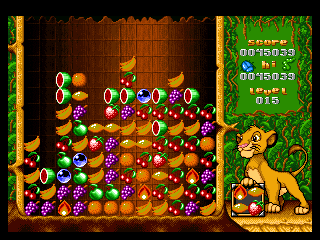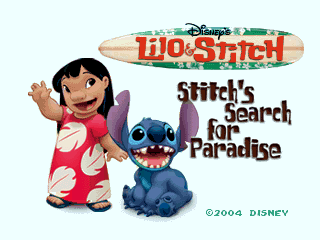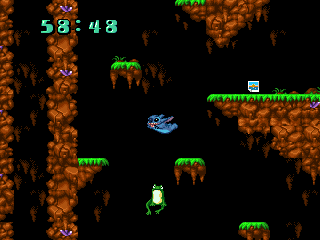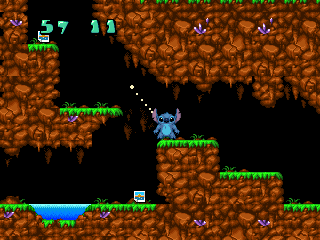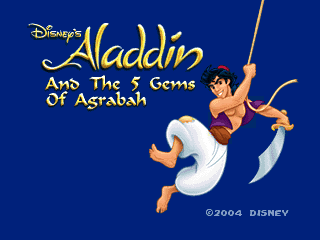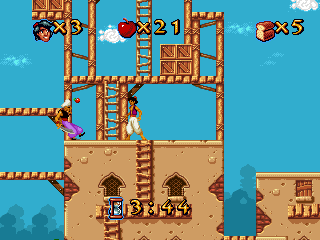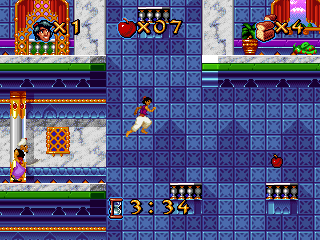 The sequel, Disney Friends, was also emulated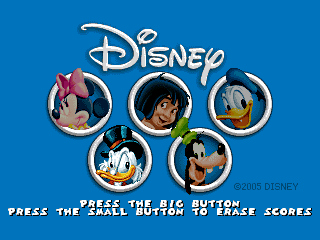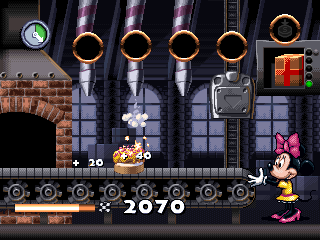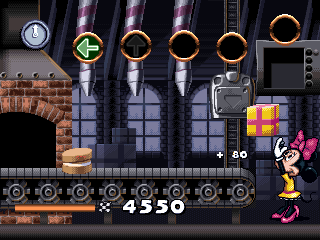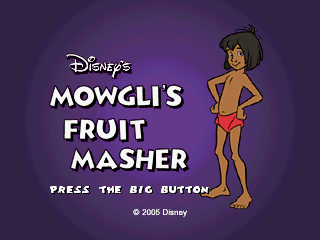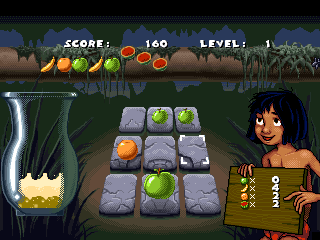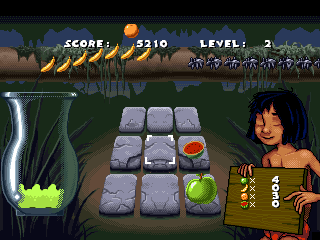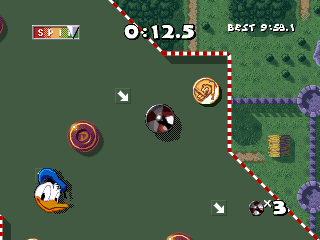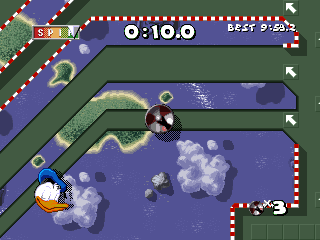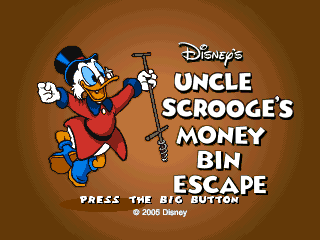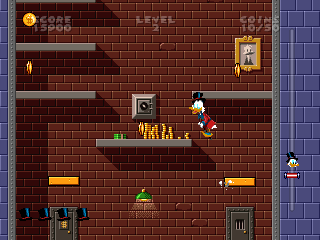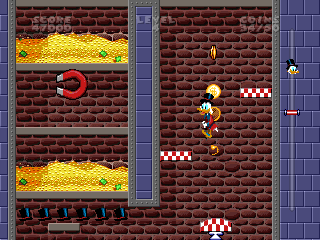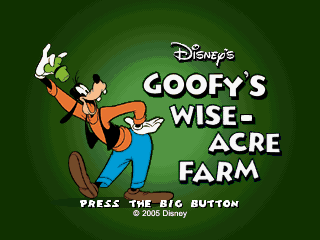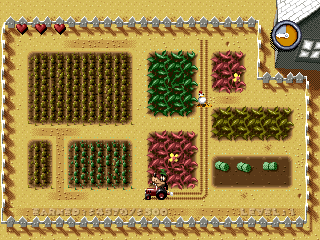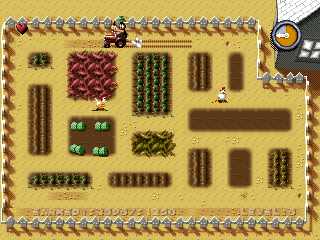 The initial JAKKS Pacific units that became possible to dump with newly developed techniques were the ones that sported a GameKey port. This also meant that the various GameKeys ended up dumped, including the Disney ones. The first contained Sports Bowling and Goofy's Underwater Adventure. Sports Bowling is a decent little bowling title with cute graphics (as you'd expect from Disney) and Underwater Adventure is a well made game with mechanics similar to Puzzle Bobble. This is definitely one of the stronger GameKeys.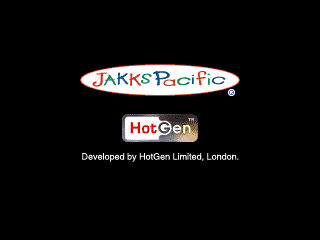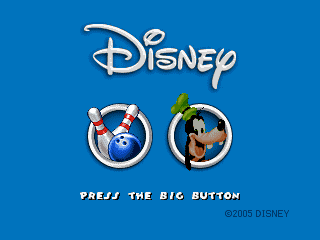 (The menu from one of the JAKKS Pacific Disney GameKeys)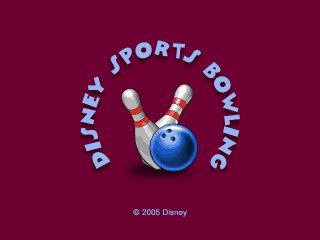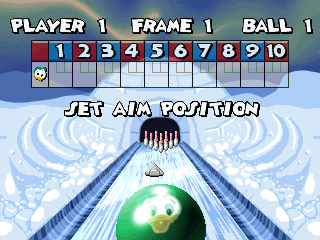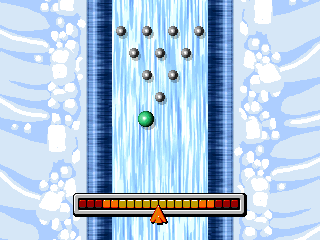 (Bowling is fast, smooth and plays as you'd expect a bowling game to play)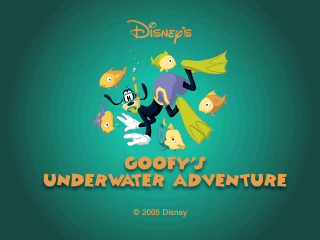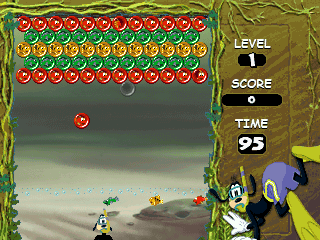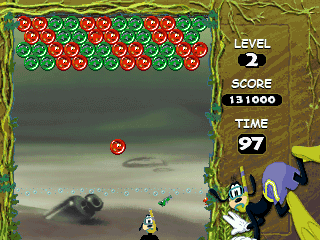 (Goofy's Adventure manages to be an original take on the Puzzle Bobble style formula)
The second GameKey has Sports Tennis and Face Chase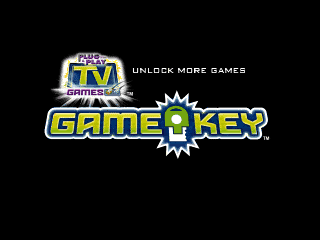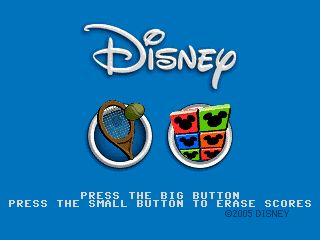 (The menu from a second JAKKS Pacific Disney GameKey)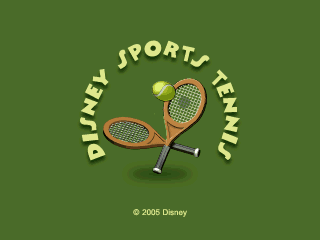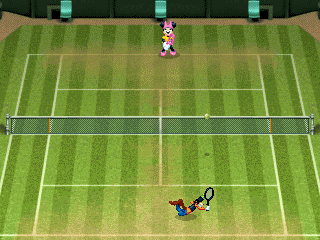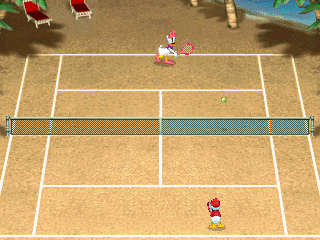 (Sports Tennis appears to be playable, although it's far too easy to hit it 'Out', maybe just how it is tho)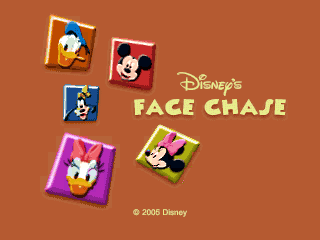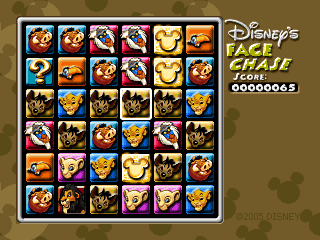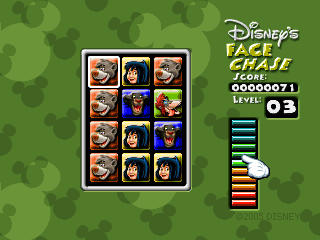 (Face Chase is a slide and match puzzle game)
There was actually a third Disney GameKey which is the same as the 2nd one, except it contains an additional game, Riches of Agrabah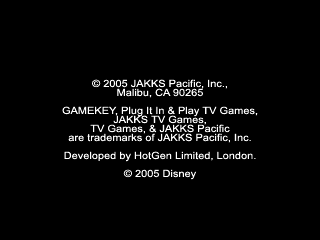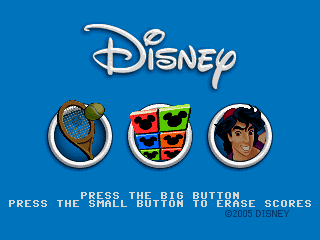 (The menu from the third JAKKS Pacific Disney GameKey)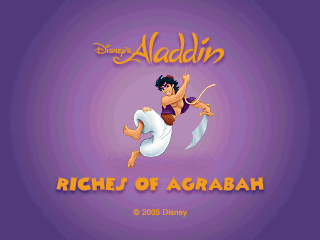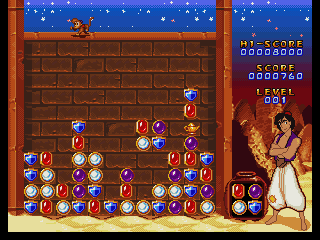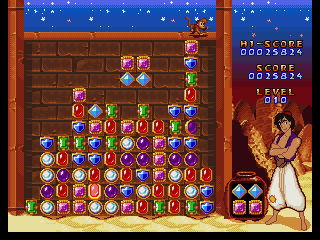 (Riches of Agrabah is a Columns clone)
What's Old is New Again
Some of the most famous JAKKS Pacific releases were those based on Namco IP; compilations of classic arcade games from the Pac-Man era. Emulating these is one of those 'completing the cycle' moments as MAME originally stared out as an arcade emulator with Pac-Man being one of the games emulated in the very first release. The JAKKS Pacific games are actually ports, not emulations, but emulation software such as MAME was almost certainly used to aid development, providing both reference for the running games, an easy way to extract graphics, and even record sound samples for use in these reproductions.
The first unit dumped was the Ms. Pac-Man GameKeyReady unit, not the original release of this unit, but due to the GameKey port, the easiest one to dump.
The Ms. Pac-Man units were also the only time JAKKS Pacific included MS. Pac-Man in their Plug and Play devices, none of the later releases featured it.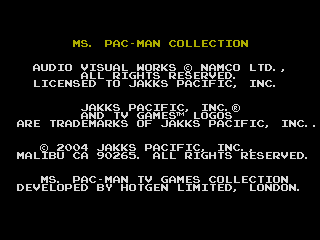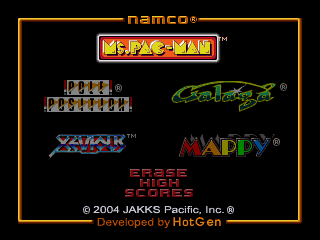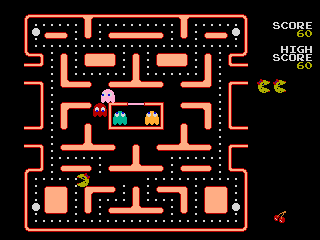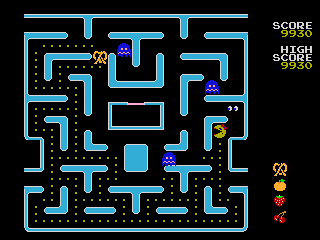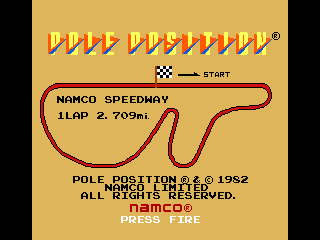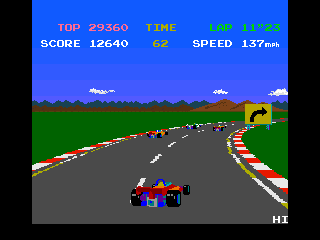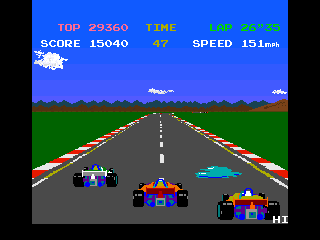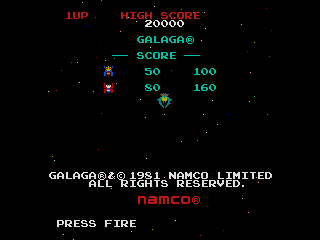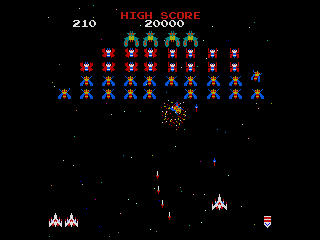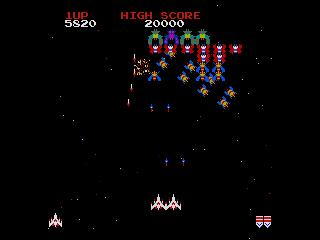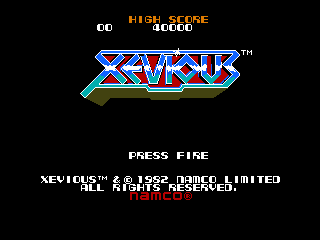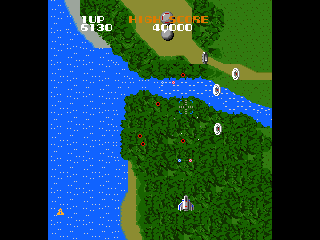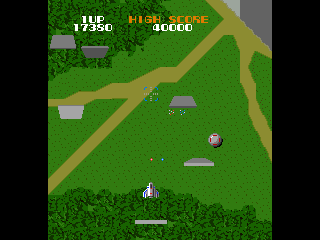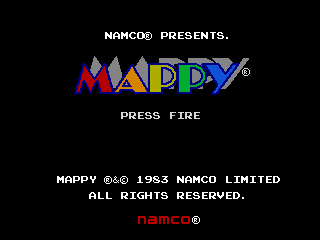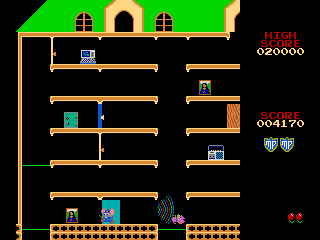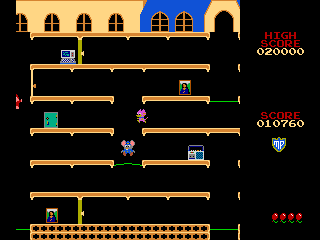 Two of the GameKeys were also dumped, one contained New Rally X and Dig Dug
One slightly odd thing about the New Rally X port here, and in subsequent re-releases of this on newer Plug and Play devices is that the second part of the music has entirely different instrumentation than the arcade, playing the tune with a more 'bagpipes' type sound. I'm not exactly sure why this is, because to the best of my knowledge no arcade version of the game has that, and otherwise these ports have attempted to be as faithful as possible to the original arcade sound and music. Had it been a one-off mistake I could understand, but it persisted through every single release JAKKS Pacific did of New Rally X.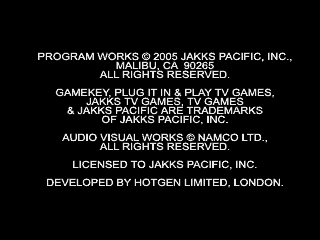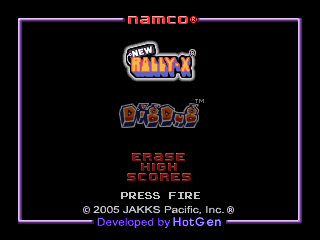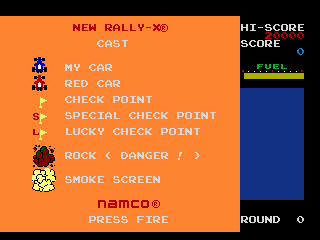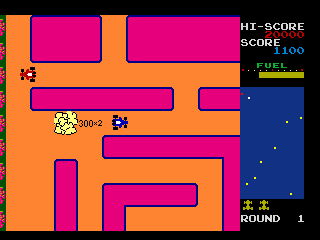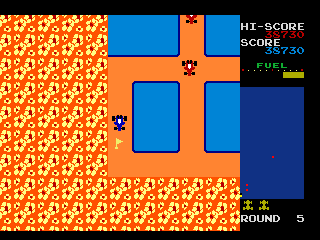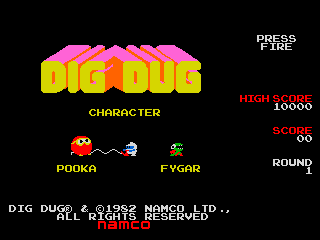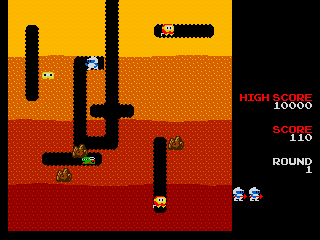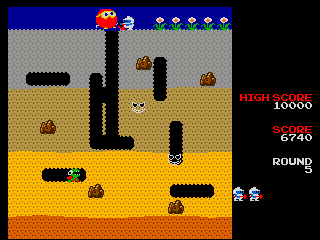 The 2nd GameKey contained Rally X, Pac-Man and Bosconian. This GameKey is actually interesting (at least the version with Rally X, it was also released as a 2-in-1 with only Pac-Man and Bosconian) because Rally X here is actually an exclusive port. All the other games on this GameKey (Pac-Man, Bosconian) and the previous one (New Rally X, Dig Dug) were rereleased in newer Plug and Play units. This port of Rally X however was not, and differs substantially to the one contained on the (currently unemulated) original Namco unit JAKKS put out, which due to hardware limitations overlaid the map on the maze, and also played too fast at least on NTSC systems.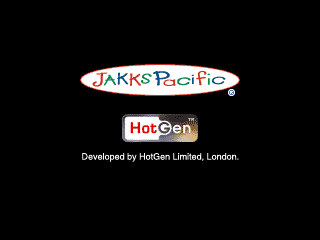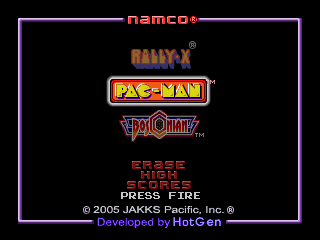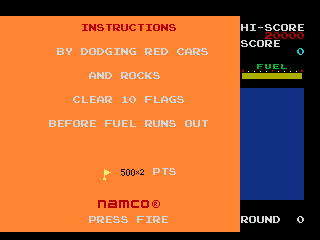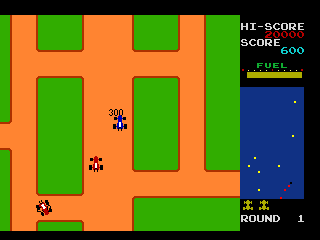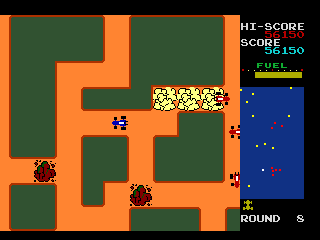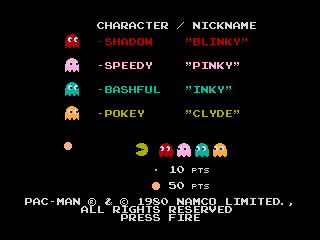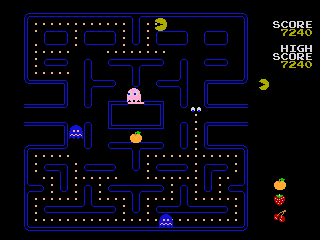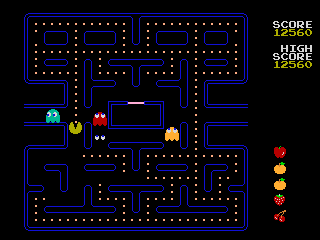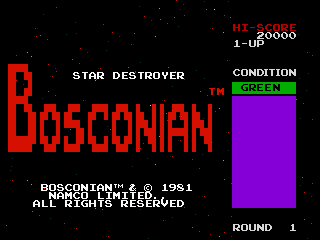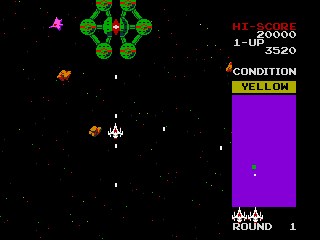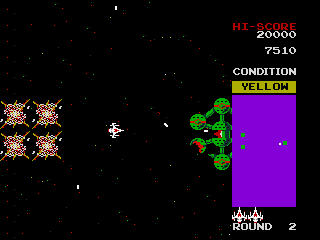 Namco wasn't the only arcade manufacturer to see ports of 80s games on a JAKKS unit, Capcom also got in on the act, licensing 3 games: 1942, Ghosts'n Goblins, and Commando to JAKKS for a release roughly 20 years after the games hit the arcades. There was also going to be a GameKey for this unit, but as the GameKey scheme was cancelled around the time this unit was released it never materialized.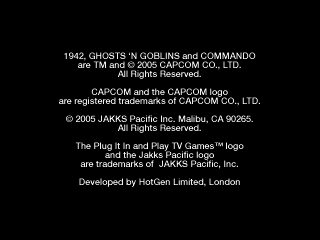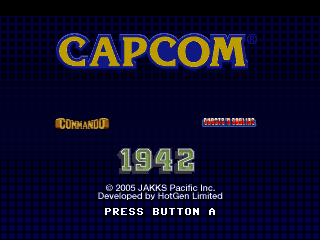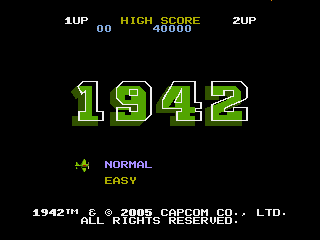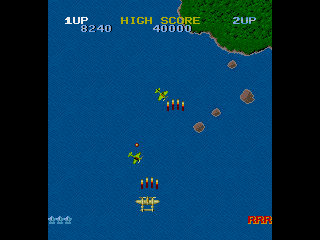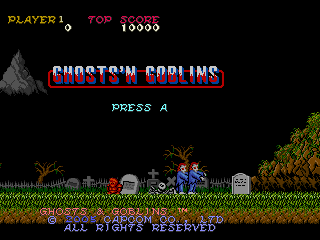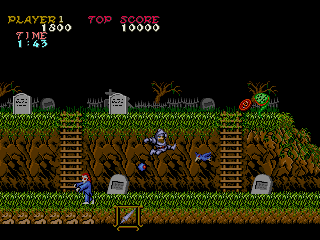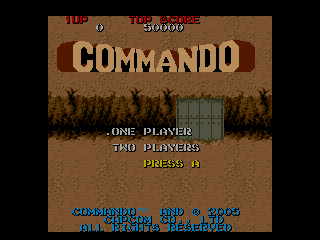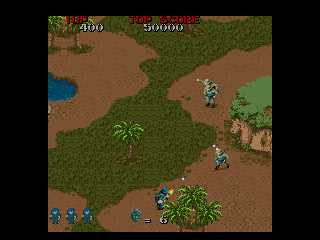 Plenty of Nicktoons
The largest range of GameKey supporting JAKKS Pacific units was the Nicktoons (NK) based selection. Personally I think the most interesting of those base units is the SpongeBob Fry Cook Games one, which presents a series of 9 sports themed mini-games for the player to compete in, with progressively stricter time limits for gold medals etc. The later stages can be quite difficult to hit the score targets on.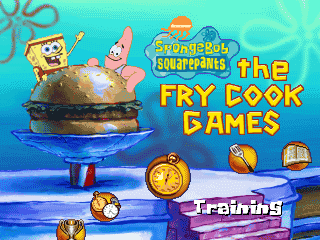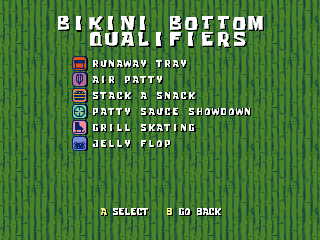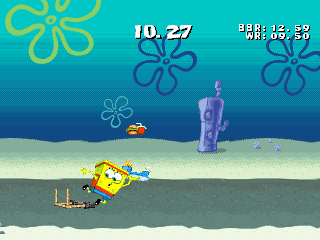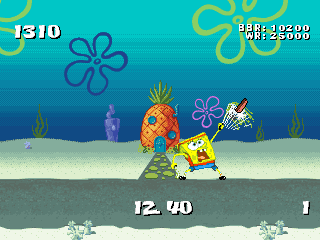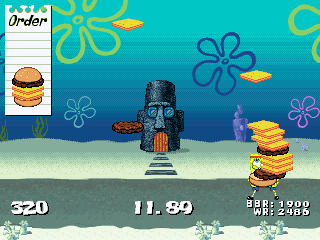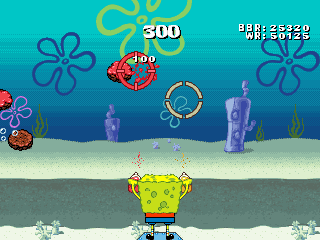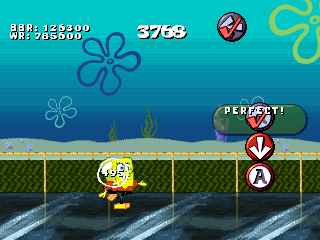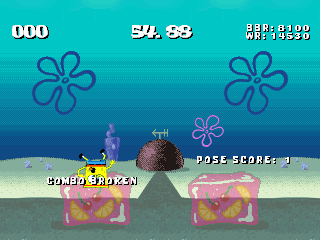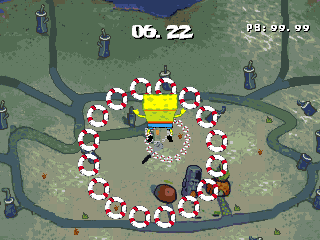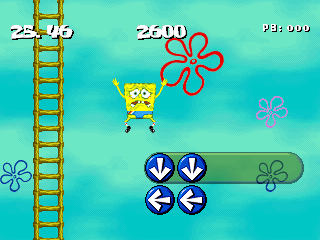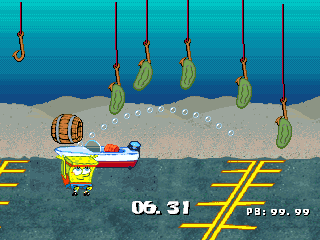 There were a number of GameKeys for the Nickelodeon units, including one with a SpongeBob theme. It added 2 games, Sponge Pop, which is actually a remake of a game in the first SpongeBob Plug and Play, but on the improved hardware we have here, and a 'Tanks' type Snowball Fight game. Interestingly both these games would be included on a later Plug and Play (not emulated at the time of writing) after JAKKS deemed the GameKey venture to be a failure. If you own the Jellyfish Dodge game, this GameKey is completely redundant.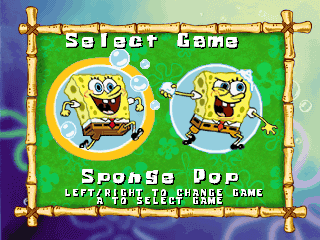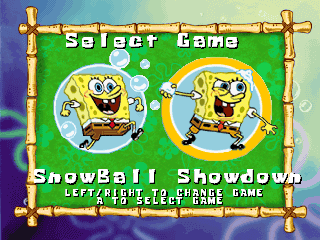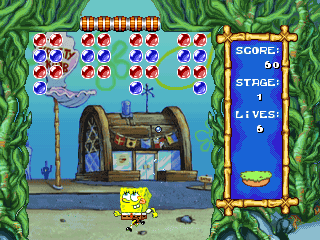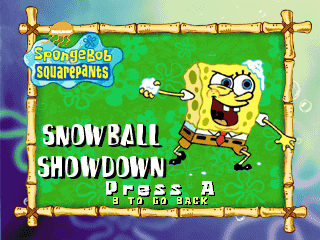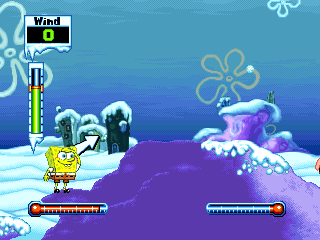 One of the Nickelodeon units was simply a 5-in-1 Nicktoons unit, with a number of surprisingly playable games. This one is definitely on par with the Disney nits.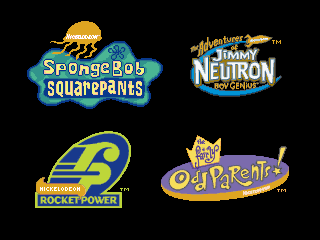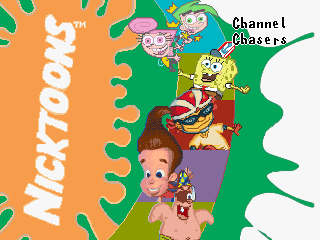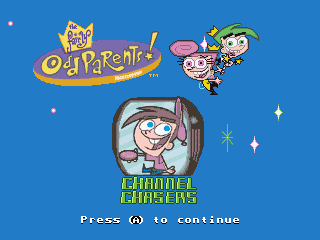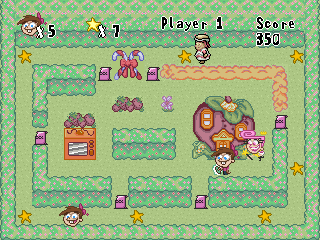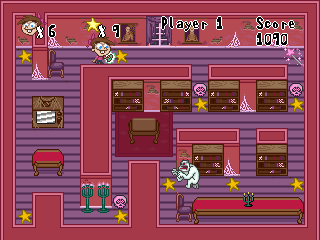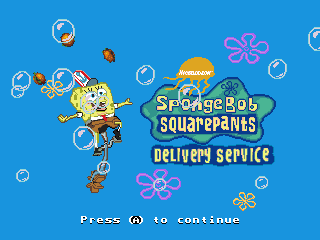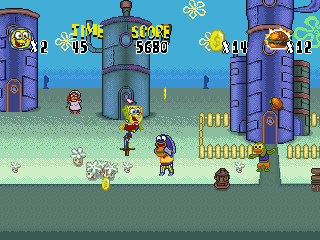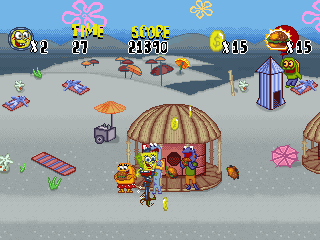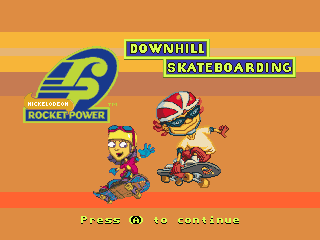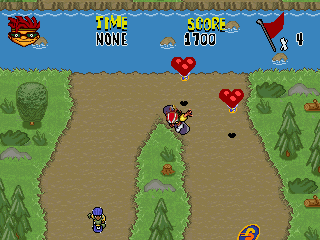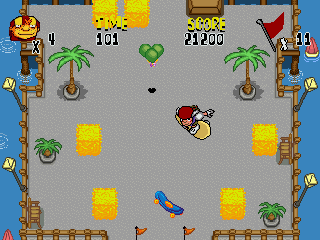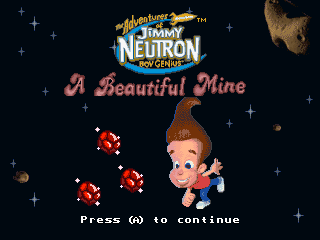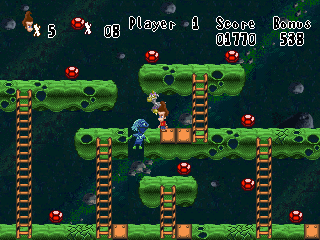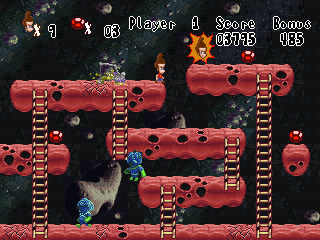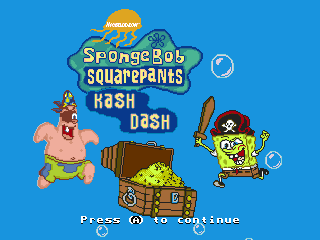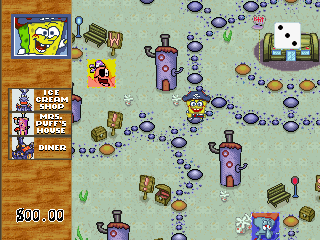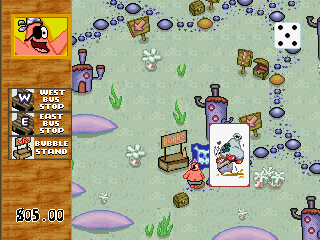 There was a Nicktoons themed GameKey released for all the NK base units, again it adds 2 games. The Golf game would go on to be re-themed for the Shrek plug and play (not currently emulated)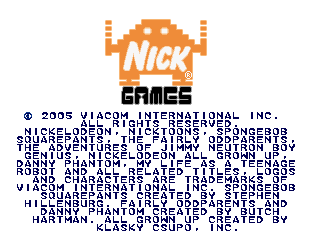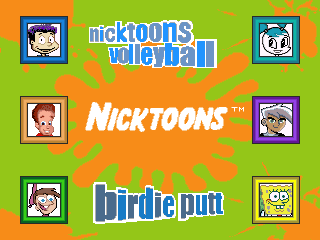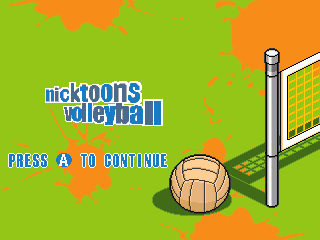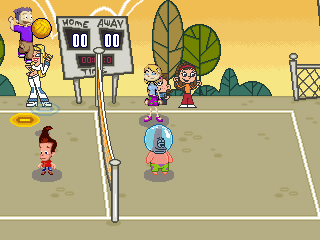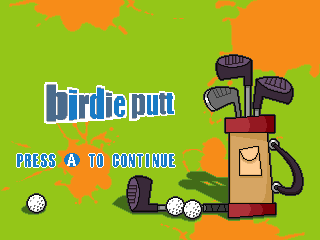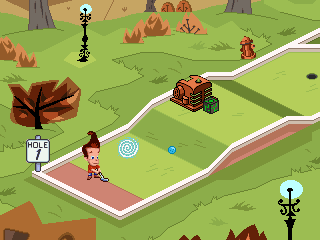 Something I found a little odd is that for the same system type (NK) JAKKS put out games and GameKeys aimed at different audiences. There were two 'Nick Jr' Dora The Explorer games which were of the NK base type, the first one being Nursery Rhyme Adventure, which feels somewhat undercooked to the point of only offering generic music for most the mini games. This is very simple and consists of no real gameplay to speak of and the 'story' is nothing but a selection of the same games in a random order.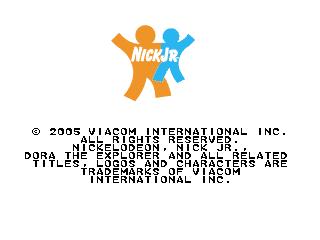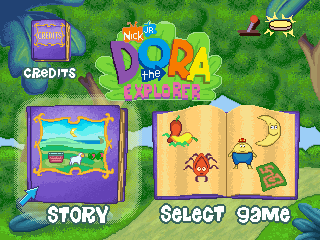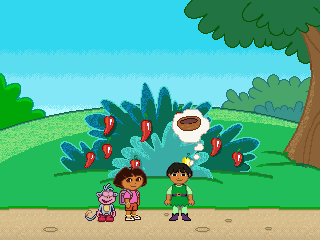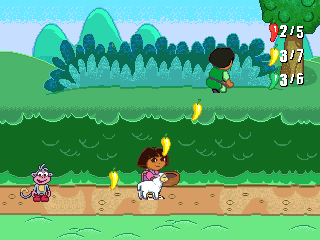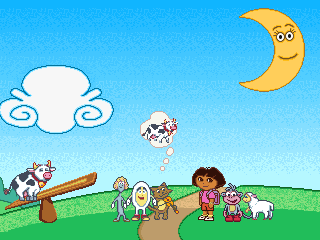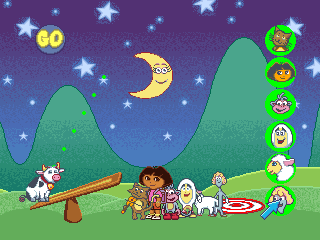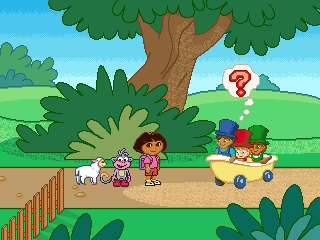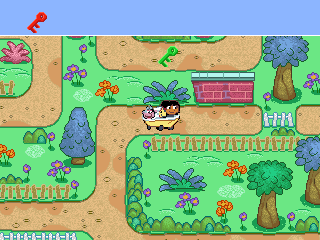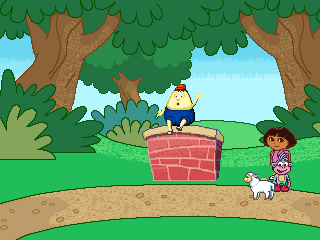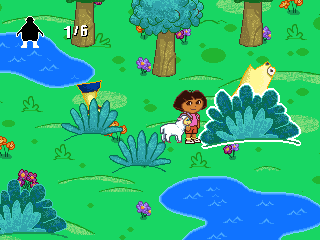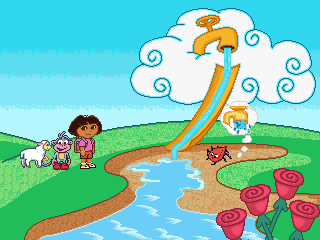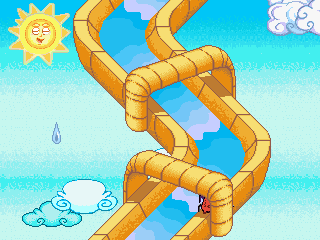 There was a 2nd Dora base unit too, part of me feels one of these should have simply been a GameKey for the other, but maybe JAKKS realised the GameKey idea wasn't proving popular enough.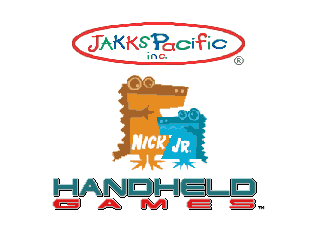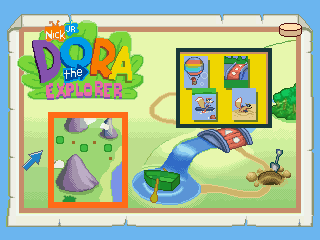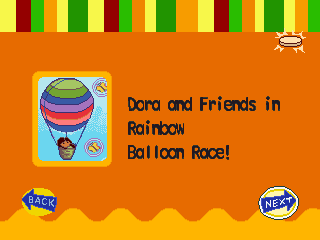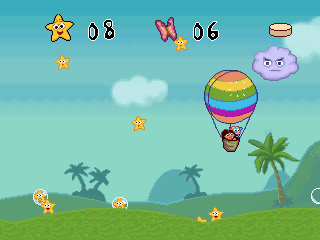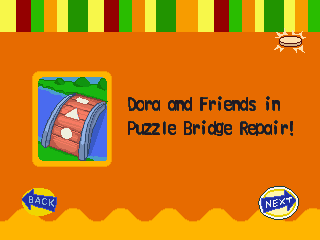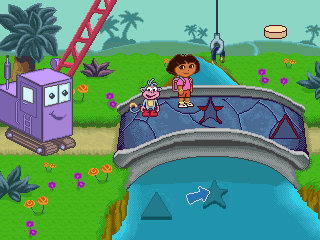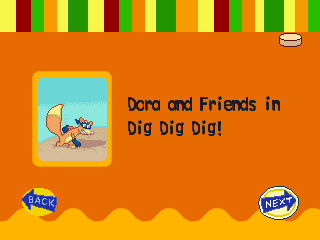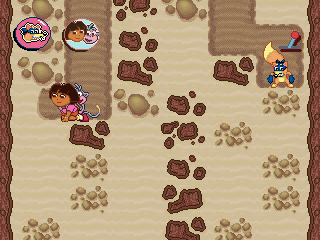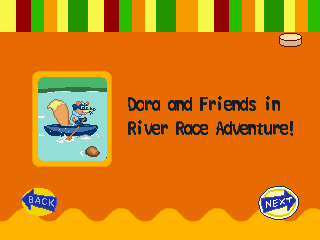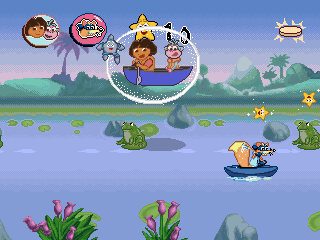 There was a Dora themed GameKey, which naturally works with either base unit as they're both NK coded, it offers 3 additional games.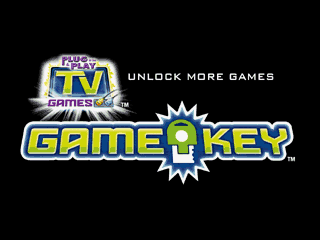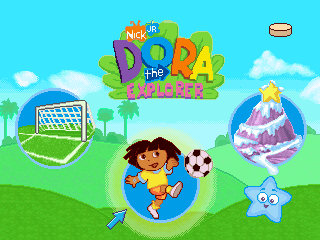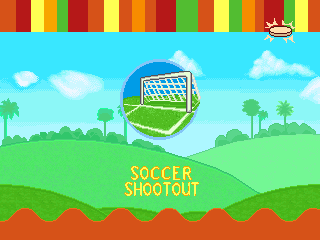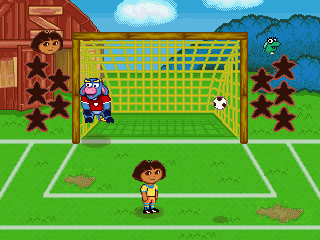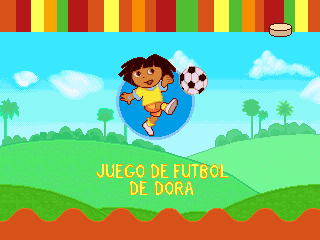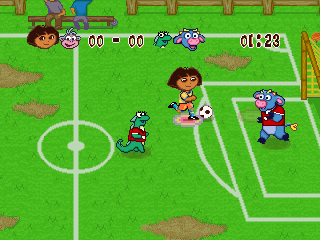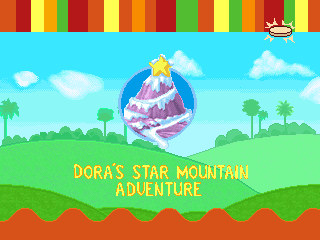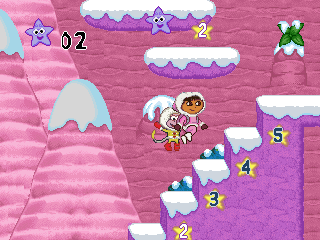 In addition to Disney units, there were also Disney Princess units, which had their own DP GameKey code. I feel this is one of the weaker Plug and Play units, it offers a choice of 4 Princesses and a large number of very, very basic mini games, but the Princess choice is entirely inconsequential, it's just the same games with 4 different skins.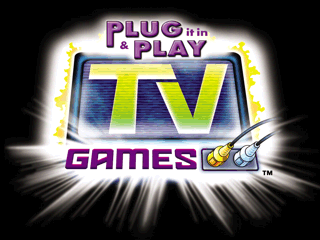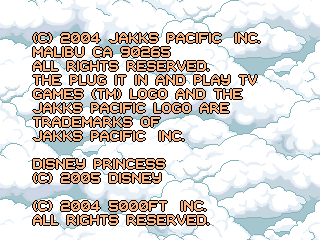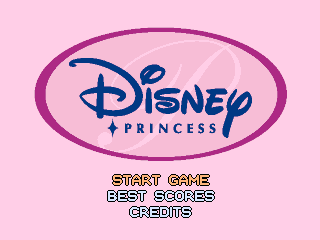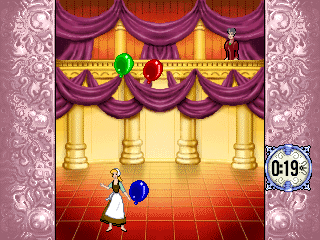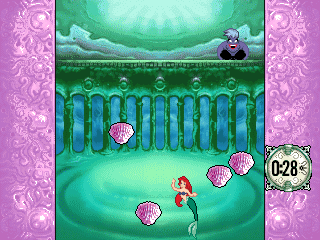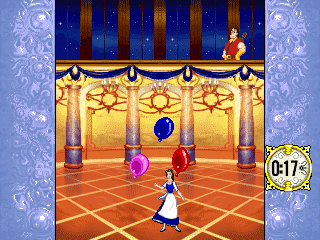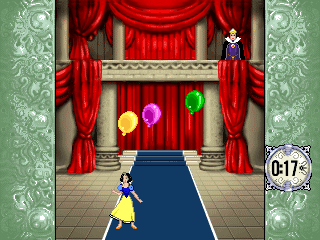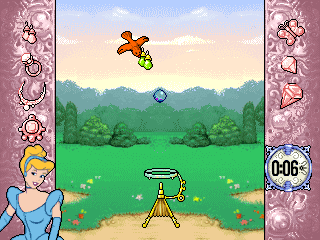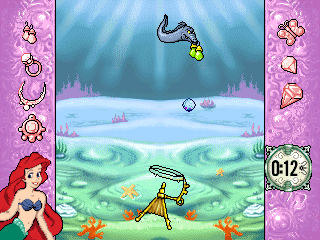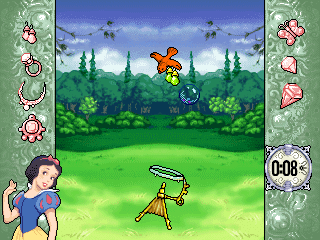 There was a single GameKey released for the Disney Princess unit, and it was a Snow White themed one. In a somewhat unusual turn of events it was developed by a different company than the base game, and is subsequently a MUCH better product. This one has genuine charm about it, presenting 2 games, a 'Pairs' style memory matching game with the unique twist of having you navigate a maze as you uncover the tiles, and something which plays a bit like the arcade title Zzyzzyxx. They're still games for kids, but these are both respectable efforts.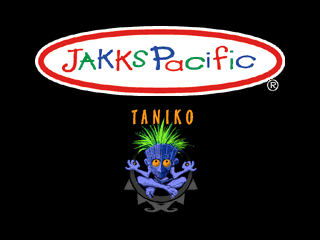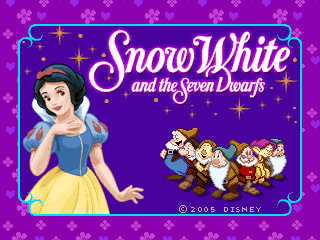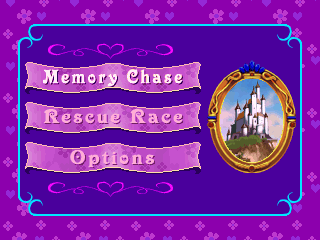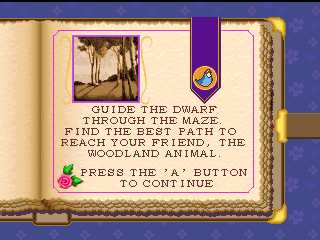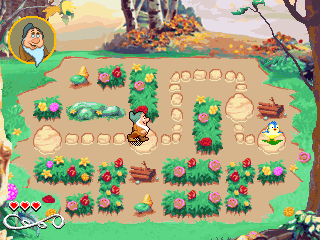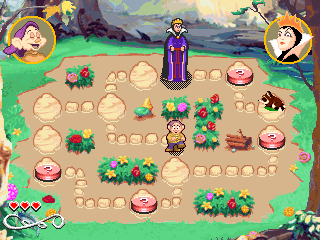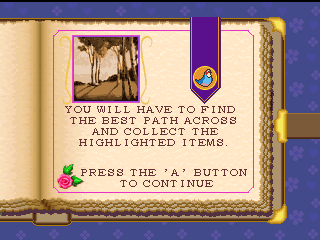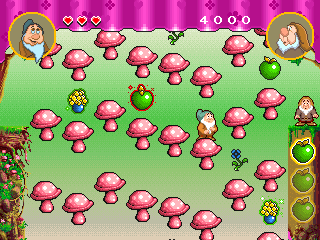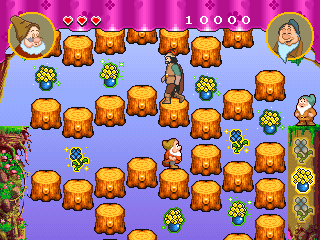 One of the reasons the GameKey system ultimately failed was no doubt due to the sheer number of different incompatible units that used it, including ones where there wasn't really a huge amount of potential for more games. Dragon Ball Z was a decent unit, if only for the Pinball game, but was there really a market for plug-in keys as specific as this? At least Namco, Disney and Nicktoons had the potential for varied IP.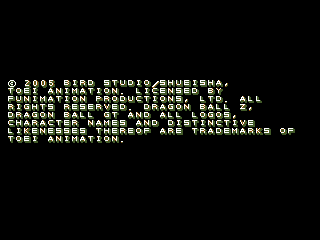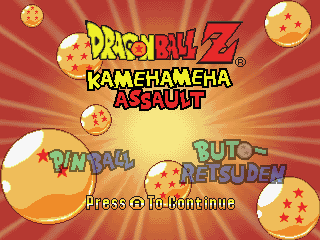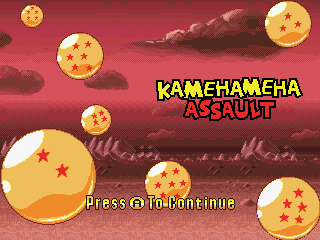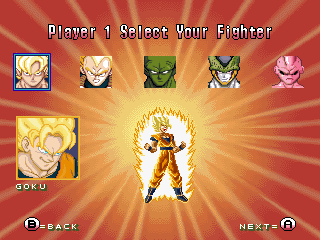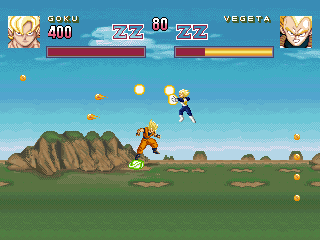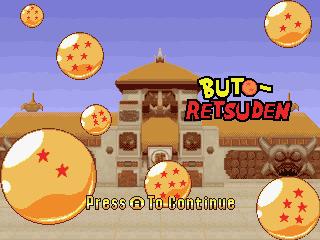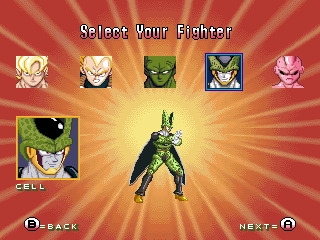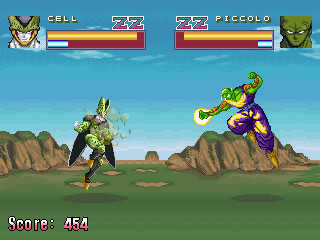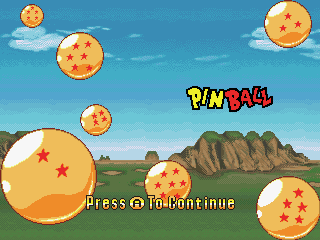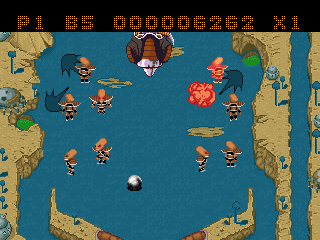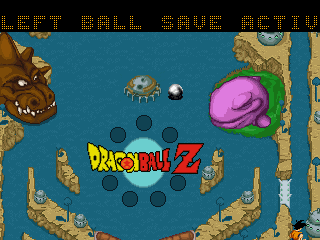 Winnie the Pooh is another one with an IP specific GameKey port, although at the moment it has a few emulation issues, namely the Light Tag mini-game crashes when you find a friend.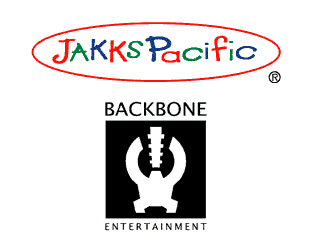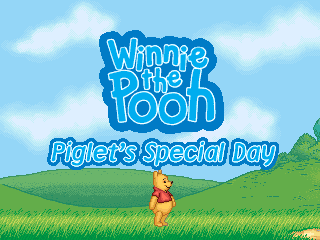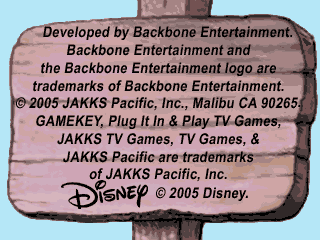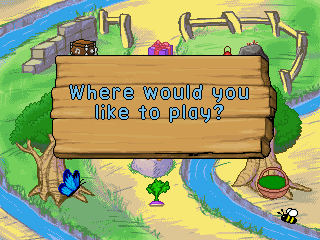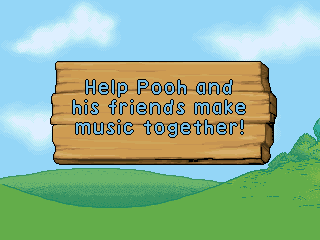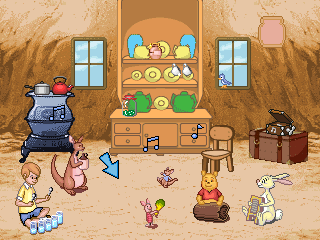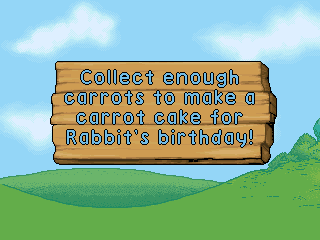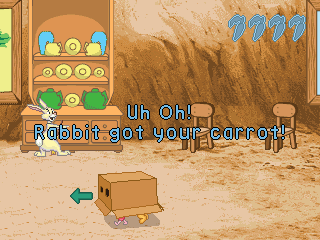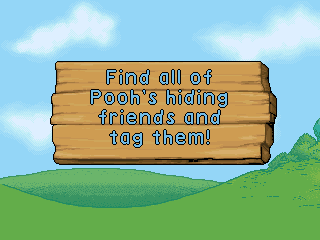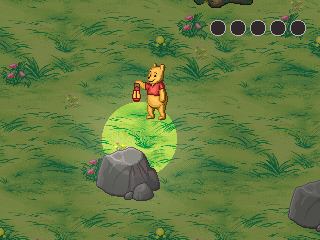 There were plenty of Superhero themed games too. Fantastic Four being one of them. Again tho, this was a GameKey unit with a very specific GameKey code of 'F4' for which no keys were actually developed.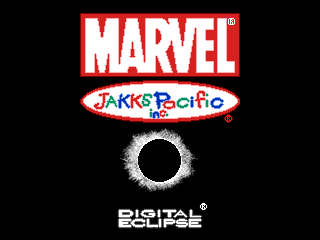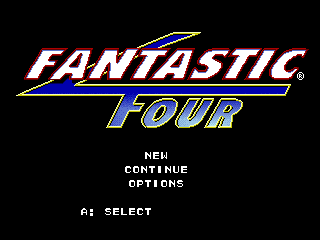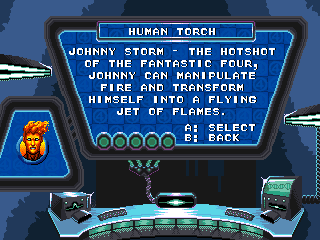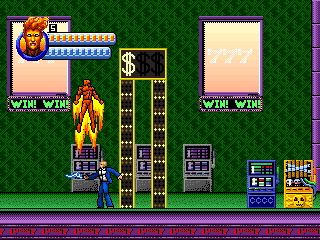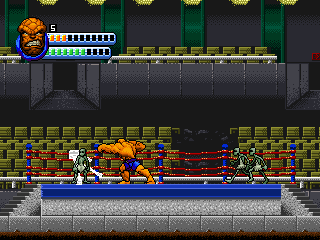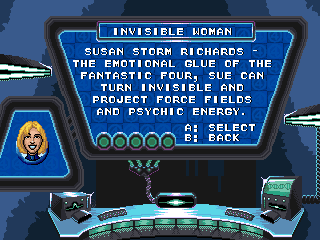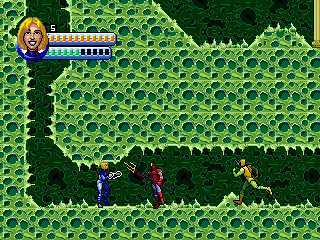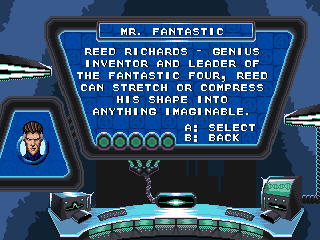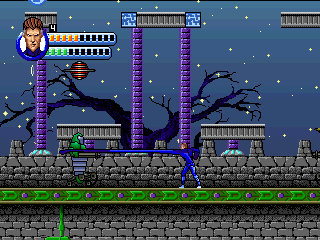 Justice League actually carried a 'DC' gamecode, suggesting that maybe there were plans for wider DC releases (which makes Fantastic Four using an F4 code even more confusing) however no GameKeys were released for this either.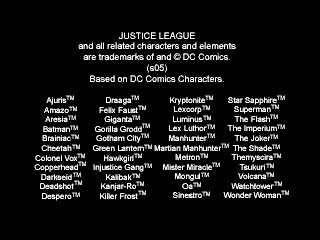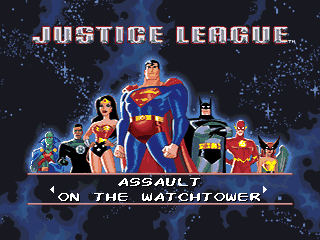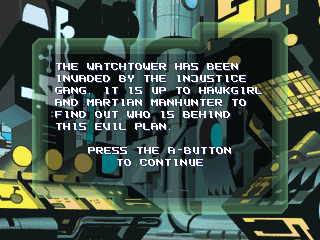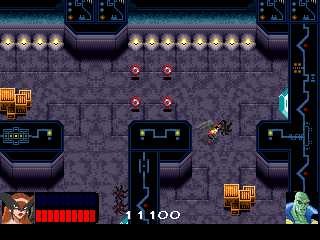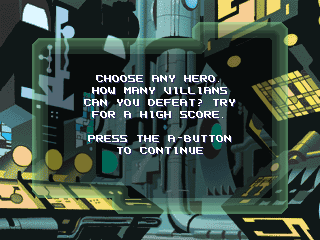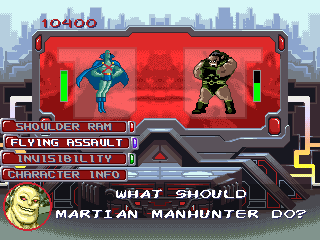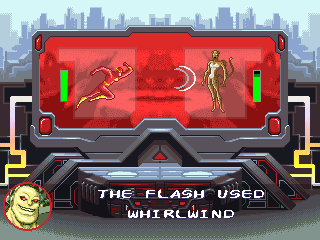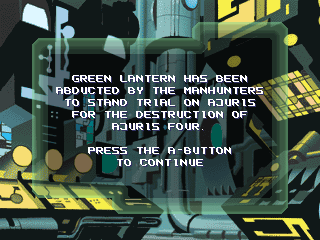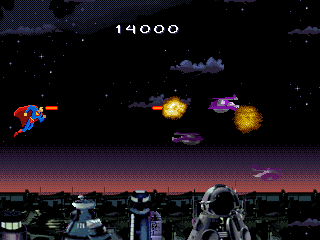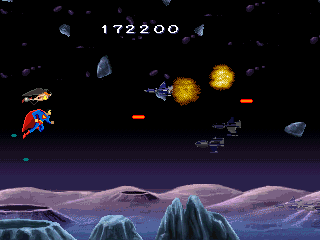 Spider-Man had a MV 'Marvel' code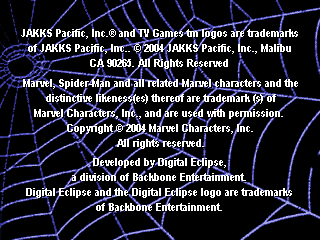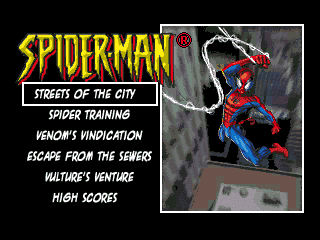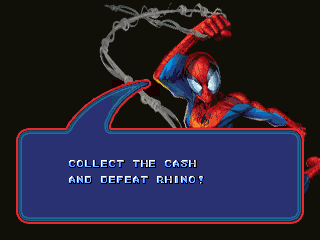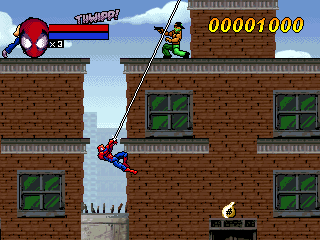 There was actually an MV GameKey released, and it was another Spider-Man title, this time presenting an additional 5 stages in the same style as the first game in the 5-in-1 but with a greatly optimized engine updating at 60fps instead of 30.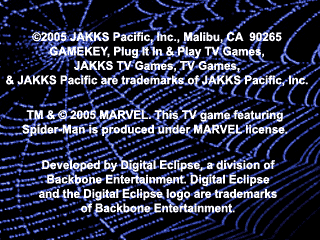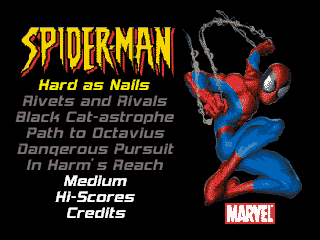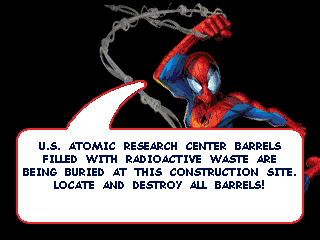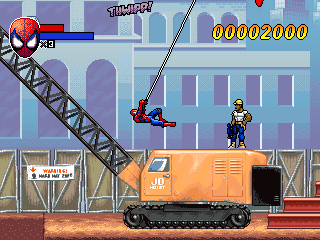 The greatest hero team of all time also got their own Plug and Play.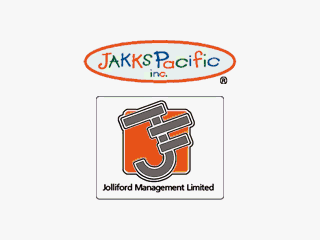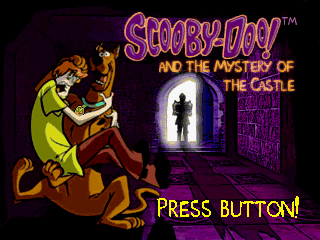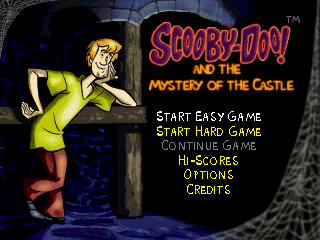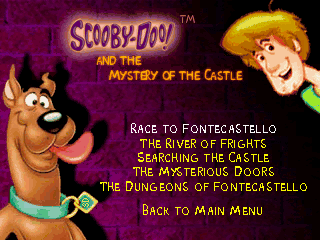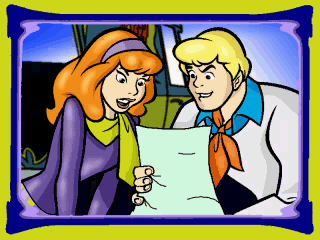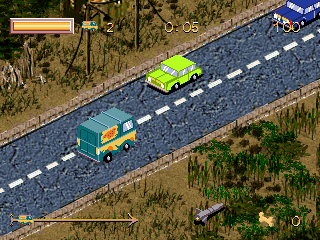 Also a WWE game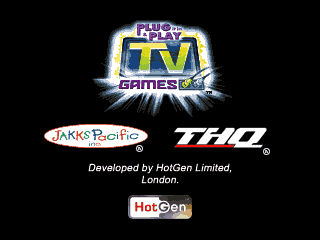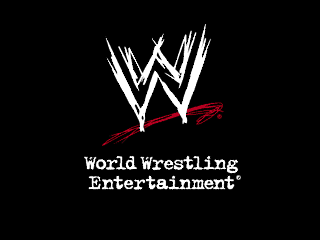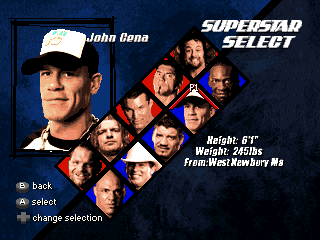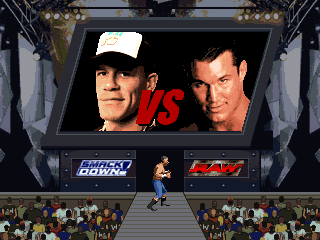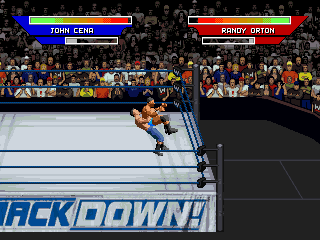 Star Wars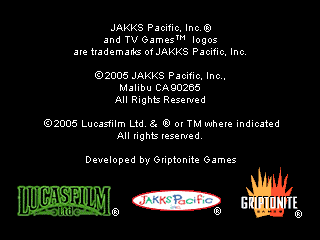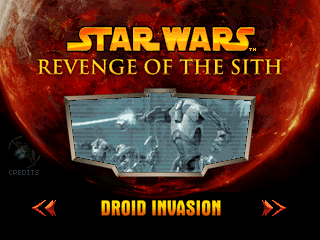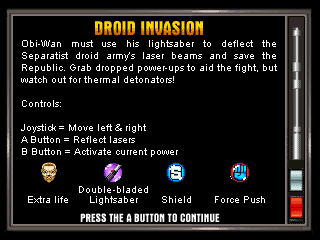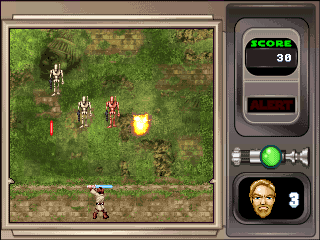 Star Wars GameKey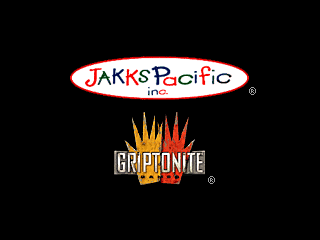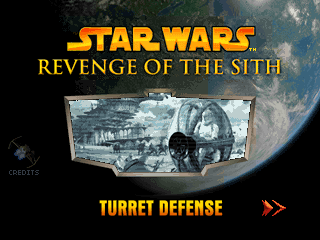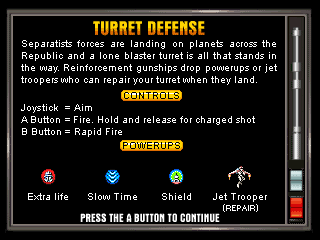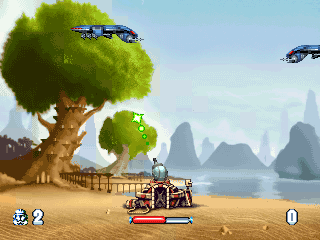 TV Show TV Games
JAKKS Pacific also put out a number of games based on US TV shows, one of them was Wheel of Fortune which came in 2 editions, the first was emulated.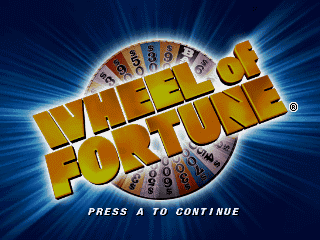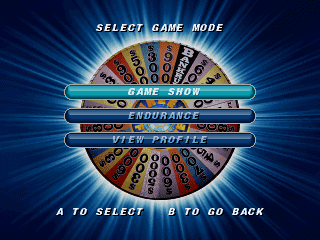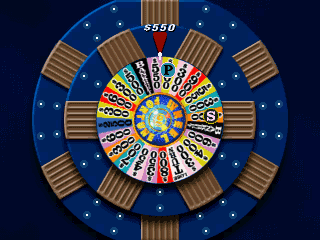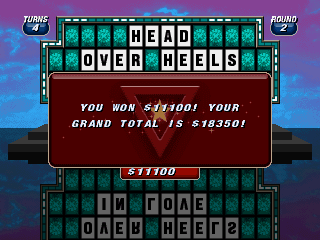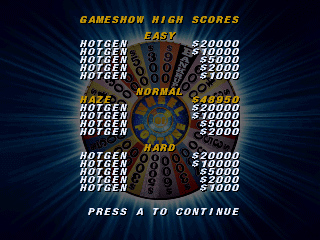 Learning Tools
One interesting thing about working on MAME is wondering how people will make use of the work being done. This is definitely the case for some of the more unusual types of Plug and Play device we've been emulating. In 2019 the Fisher-Price "I Can Play Piano!" toy was emulated. Since the original hardware was really designed as a way to teach youngsters the basics of playing an electronic piano it doesn't map especially well to standard PC hardware; it will be interesting to see if anybody finds a way to use it with actual PC music keyboards, or builds their own device based on the emulation we're providing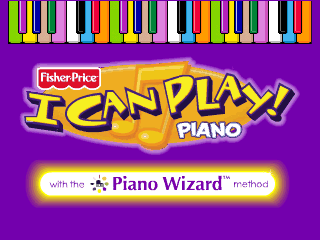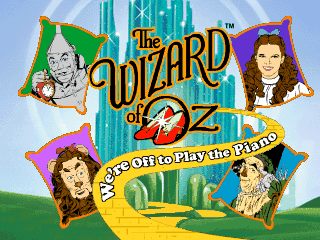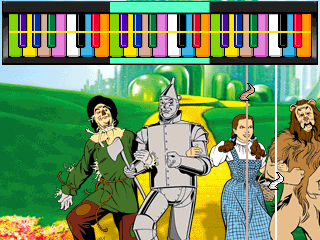 I Can Play Guitar takes this challenge of unusual controller types a step further. This one might look like it could be a Guitar Hero clone but has many, many more buttons in an effort to teach correct hand positioning etc.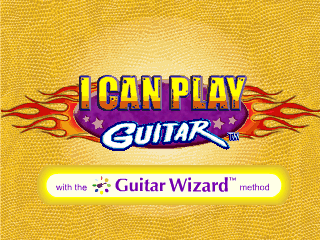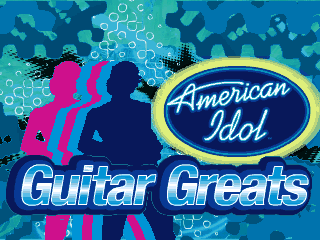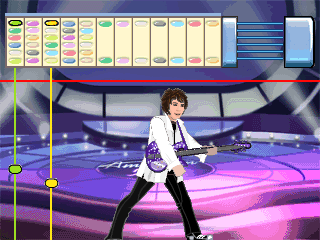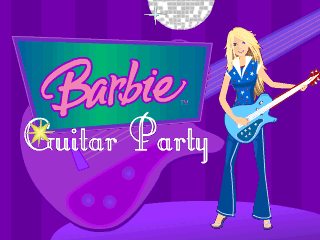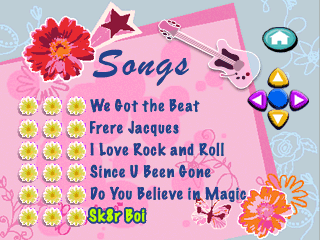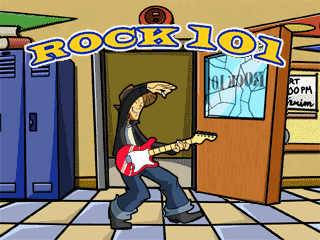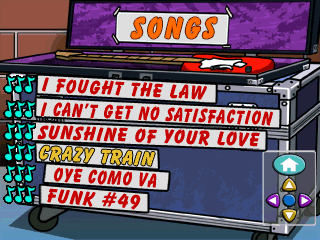 Other SunPlus cases
The SunPlus hardware also made it into handhelds, with the Lexibook Zeus IG900 being one such machine. It's a familiar set of games if you've already seen the 'arcade' selections in things like the Vii, but I guess the novelty here was having it in portable form, rather than the usual Famiclone stuff.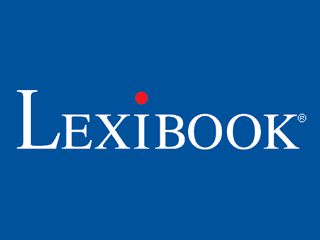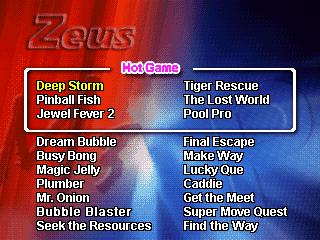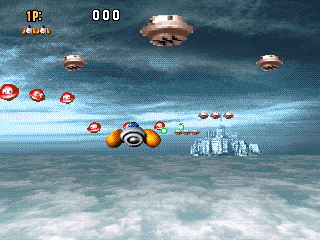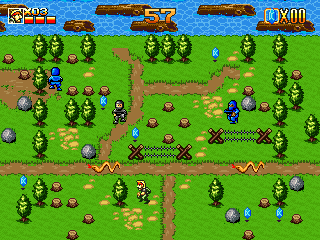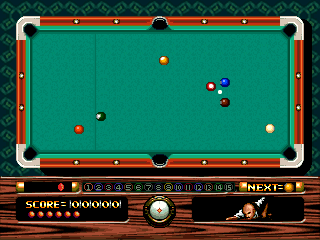 Emulation of the Mattel Classic Sports plug and play complements the work being done on the LCD handhelds well, and shows what previous commercial attempts to reproduce them in a video form looked like.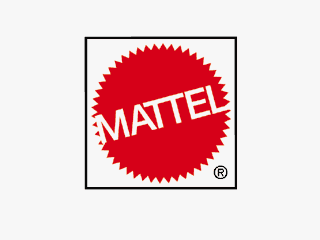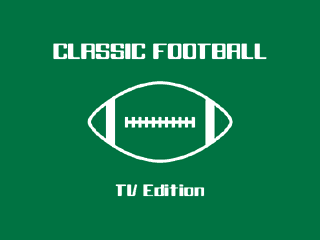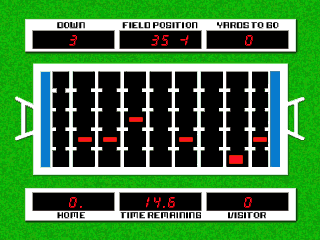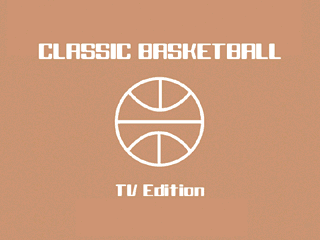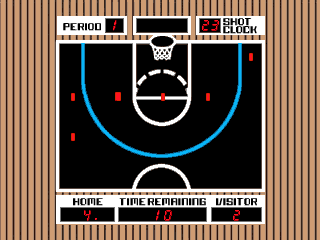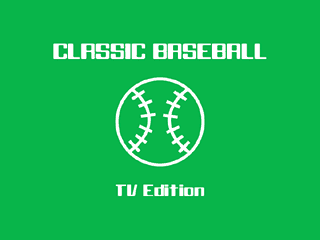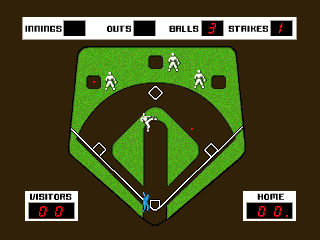 Dream Life lets you live out the fantasy of being a teenage girl, going to school, doing the housework, chatting with friends, buying clothes etc. and repeating those very same things every single day. To save your progress you go to bed, which advances time to the next day. The main problem with this 'game' is that you don't actually do anything, you select an action and it happens, beyond that it's just really a conversation simulator.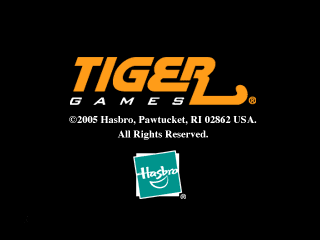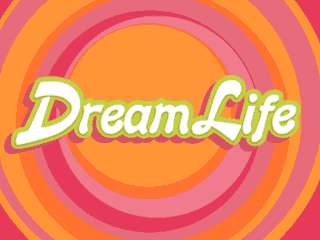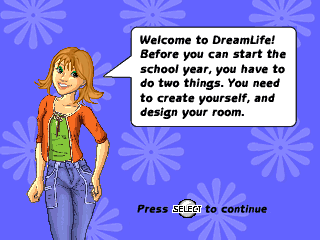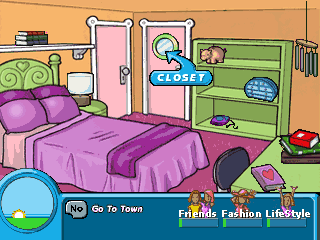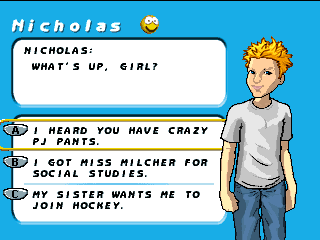 Back to XaviX
I covered some XaviX additions earlier when talking about the Popira and e-kara titles, but that wasn't the only XaviX work done in 2019, the emulation of the hardware saw dramatic improvements, and plenty of other titles dumped, with a decent number becoming playable (and many of the others having rather obscure control devices that have caused issues)
One of the easier ones to get running was Geigeki Go Go Shooting as it uses a completely standard control scheme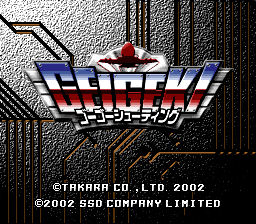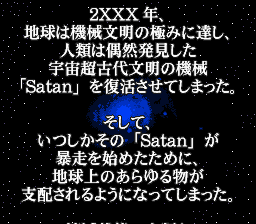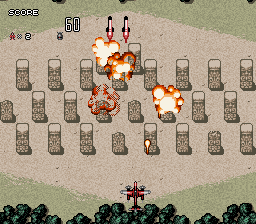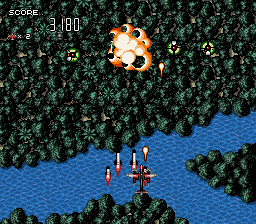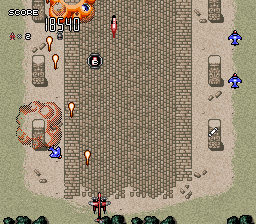 Radica also released some games on XaviX hardware, with a Snowboarder game carrying an SSX license from EA being one of the more popular products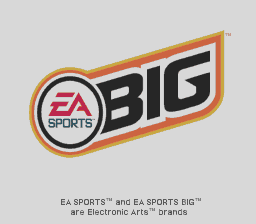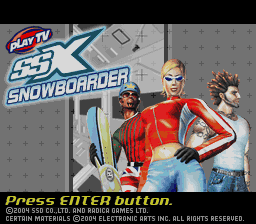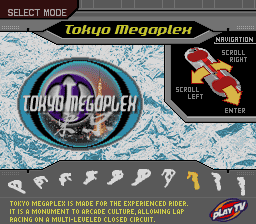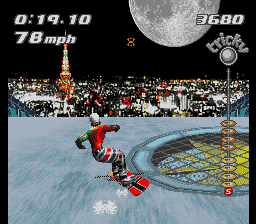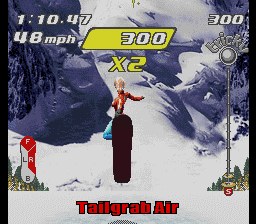 That same SSX game was then re-released re-themed without any SSX branding a few years later, presumably when Radica's license to use the SSX name had expired.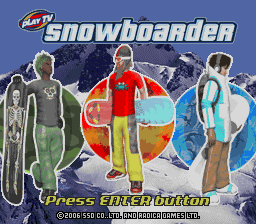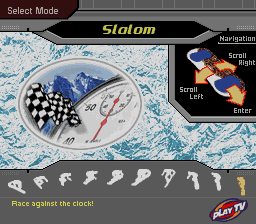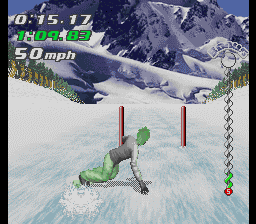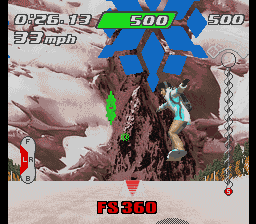 What's interesting is that Radica already had a 'Play TV Snowboarder' on the market, it was released prior to the SSX game, and despite looking a lot more primitive actually runs on the same XaviX architecture.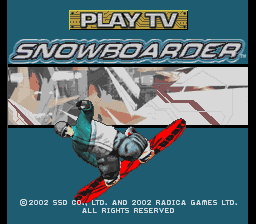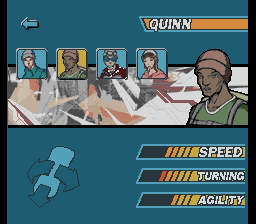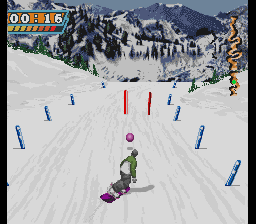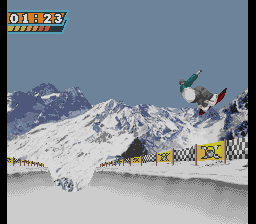 Barbie Dance Party is another Radica game running on XaviX hardware, although the title is maybe a bit misleading; this is more of a 'Simon' style game where you copy the actions shown rather than a Dance Dance Revolution clone or similar. It's clearly designed to keep young kids active rather than provide any real challenge, or require any degree of step timing.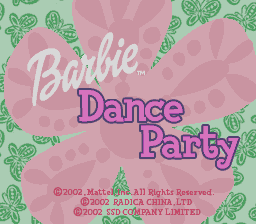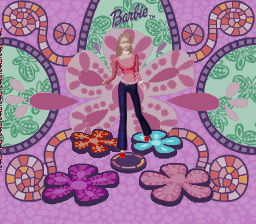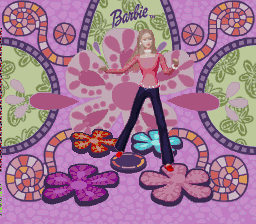 Super Dash Ball is a fun little trackball racing game developed by Epoch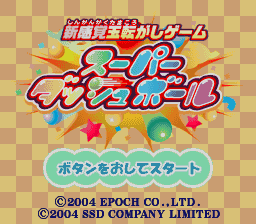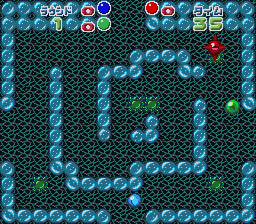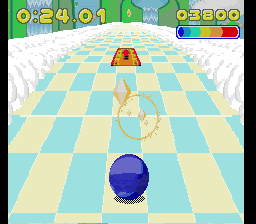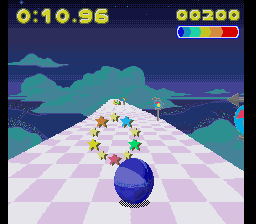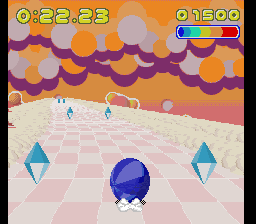 Gururin World is another developed by Epoch, and also feels heavily influenced by Sega. It has a main unicycle game and plenty of mini-games. This actually used a mini unicycle as the controller, requiring you to turn the pedals with your hands.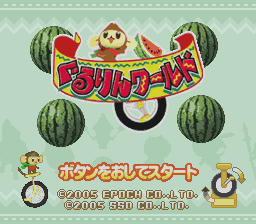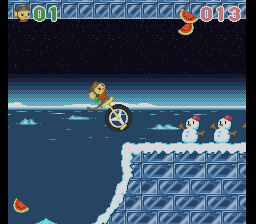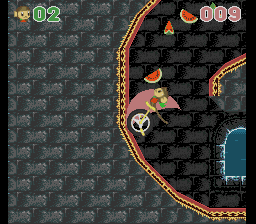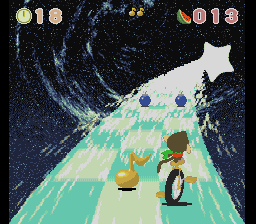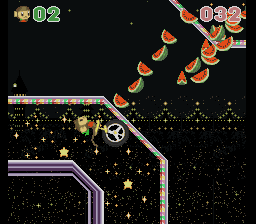 The Tiger developed MX Dirt Rebel (or Dirt Rebel MX) was also made playable. The original unit uses motion sensitive controls, but in reality they just trigger digital inputs.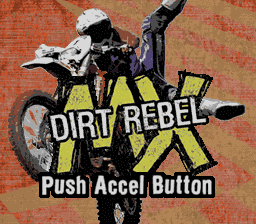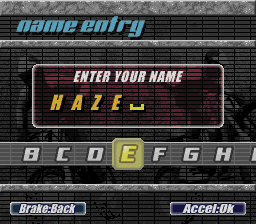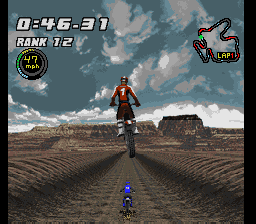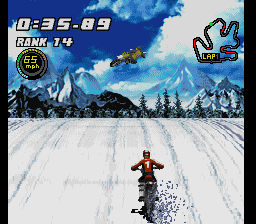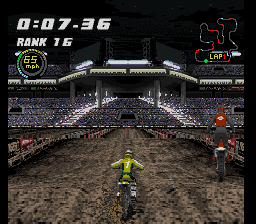 Almost…but not quite
In many cases good progress was made, but not enough to see things promoted to working, this was especially true quite a few of the Plug and Play systems, as it's a new field of research and many of the platforms are surprisingly complex.
Control Issues
Due to the weird controls and somewhat odd architecture not all XaviX games made it to working state, many utilized motion controls which are surprisingly difficult to emulate.
Two games in the Excite Ping Pong series were dumped for example, both both lack emulation of the motion controls right now (a theme that you're going to find is common with these non-working titles)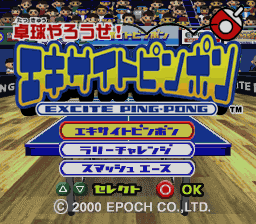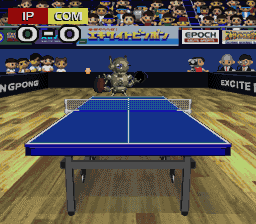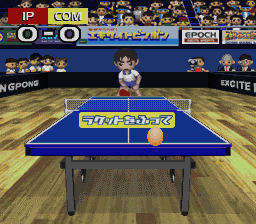 (The original Excite Ping Pong)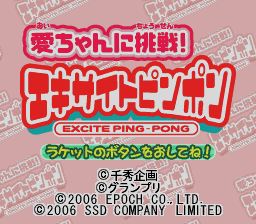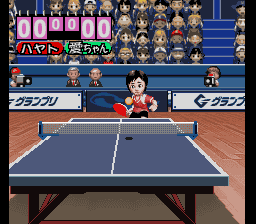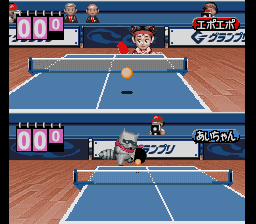 (The 3rd in the series of the Excite Ping Pong games)

Radica also had a Ping Pong game as part of their Play TV / ConnecTV series (same game, different title for different regions) but again, the motion control part isn't yet emulated. Interestingly the table & ground graphics seem to be the same as the first Epoch game above, but unless it's based off the currently unemulated 2nd Epoch game, it doesn't appear to be directly related to the Excite Ping Pong series.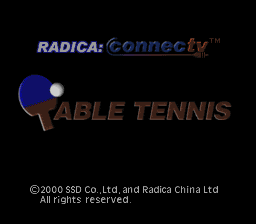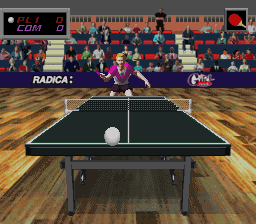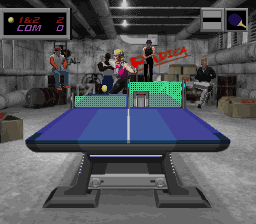 (Radica Ping Pong / Table Tennis, again no controls yet)
There was also a VT (NES clone) hardware based Ping Pong game. This was sold as Ping Pong by Advance Bright Ltd. but the same product appears to have been sold under several different names by other manufacturers, likely with no changes to the software. It doesn't use standard NES controls, and has some unemulated device, likely connected to the missing sound that causes long delays between each scene.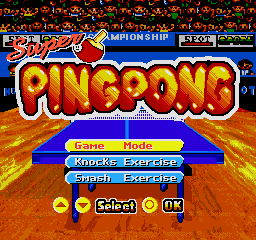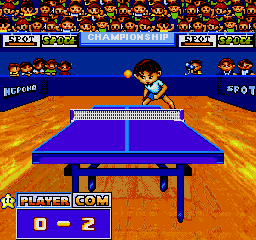 Conny developed a number of games on the earlier, not yet properly emulated SunPlus type (palette issues, sound register slightly different causing playback volume to be nearly 0) Again tho, you've gussed it, controls are not properly emulated yet; there's an undumped IO MCU that isn't globbed, but is read protected, although can likely be simulated. This is from a US machine published by SDW Games.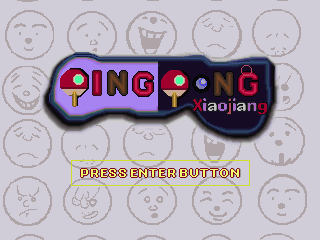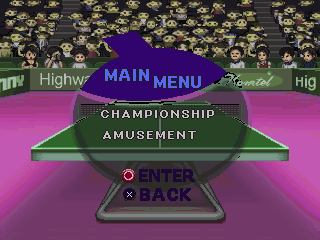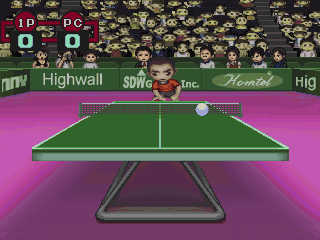 Conny also made a Tennis game, same hardware, same issues.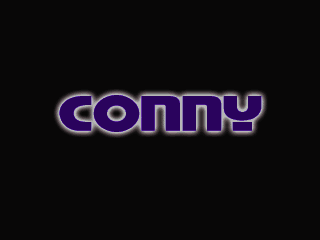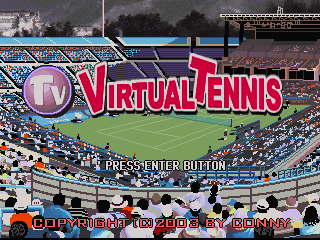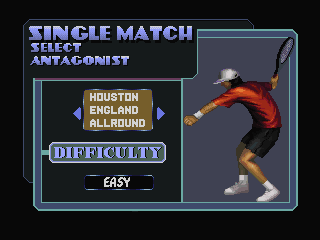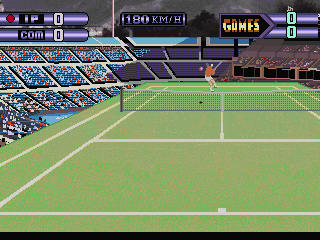 Playable, but still too many issues
One common theme with a lot of these Plug and Play units is that they use non-RGB palette formats. An earlier revision of the SunPlus hardware is no exception to this, and while one of the games on it is an earlier release of the previously shown Spiderman game, which should in theory have helped with decoding the palette, we've still not managed to figure it out properly. The hardware also has a slightly different sound system, and some way to draw a single shadow sprite that isn't yet understood. As a result of these multiple factors, while the Classic Arcade Pinball Plug and Play is 100% playable, it has been left as NOT WORKING for now. It is actually an excellent Plug and Play unit tho, albeit with a misleading title, as none of the contained tables are based on arcade ones, they're all originals.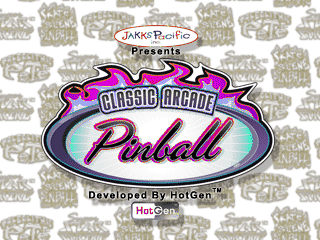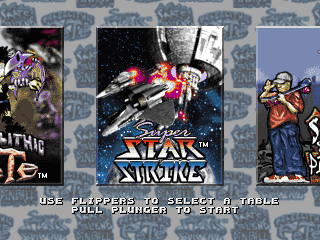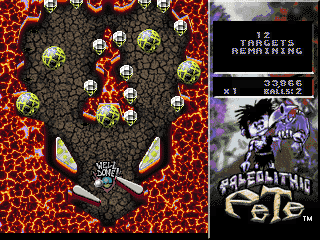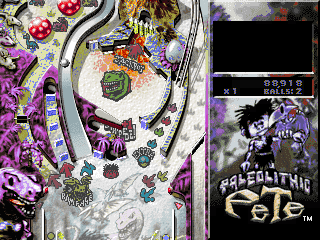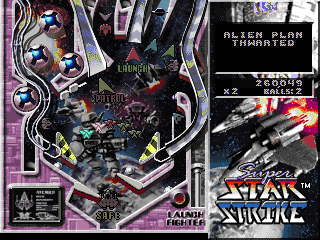 Music games can be difficult to emulate as they usually require correct timing emulation, and there are a larage number of sources where errors can be introduced. That is the case for dreamGEAR's Shredmaster Jr. which plays, but the music is completely out of sync with the notes you have to play.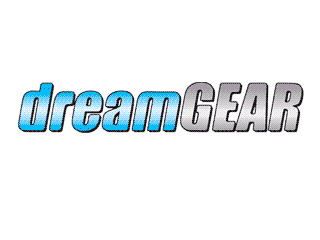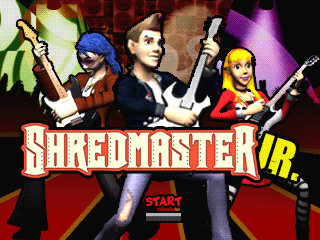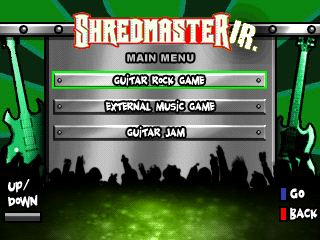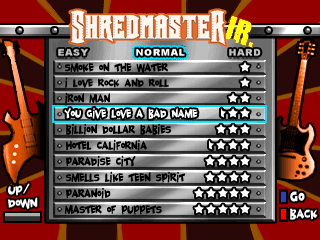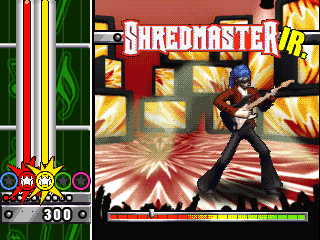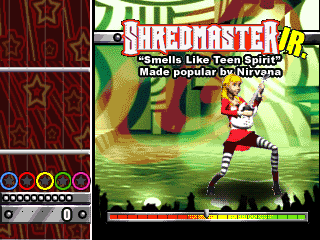 Sometimes you encounter something so badly programmed it's difficult to know if it "works" or not. That is certainly the case for the Air-Blaster Joystick put out by Advance Bright Limited (ABL) where even on the original unit the games will stall and softlock frequently. The original hardware actually works even worse than the emulation in some regard, with extreme sprite flicker and slowdown; some elements of the game logic also depend entirely on how fast the CPU is running, which in turn seems to depend on what video layers are turned on, sounds are playing etc. so trying to get this to match original hardware with so many unknown variables is near impossible. Sound emulation is poor, but in reality the game is just as playable, if not more playable than on real hardware, still complete with softlocks due to bad programming. It was left as NOT Working, because there are so many small ways in which it differs tho. It runs on the same kind of 'Elan' hardware as the Radica Tetris game, which also seems to rely on the CPU being slowed enough to make the controls useable.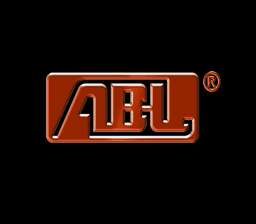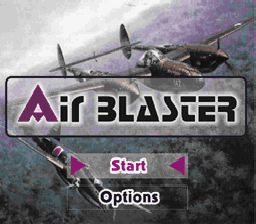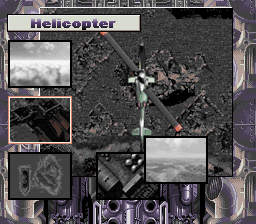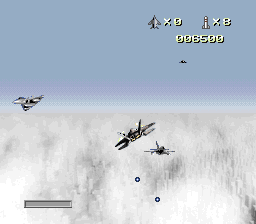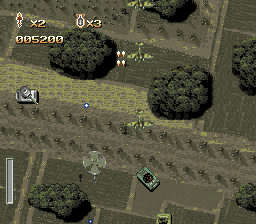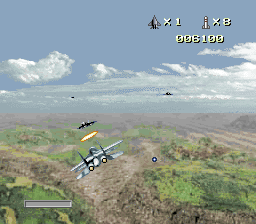 Worst MAME Ever!
There's a certain morbid curiousity when it comes to emulating things that have been declared by others to be so bad they hold no value at all, and the Intec InterAct is one such system. In reality it's just one of many forms of a generic 'VT1682' based Chinese Plug & Play console, but as it was the subject of a widely viewed YouTube video it's a well known one. The hardware is actually interesting, because unlike other VR Technologies platforms this one is not NES compatible, even if it still shares a few design ideas.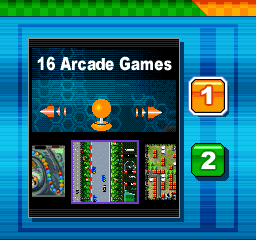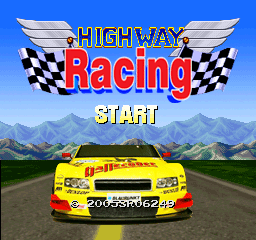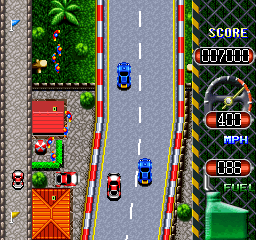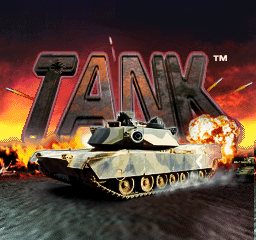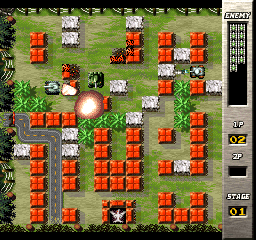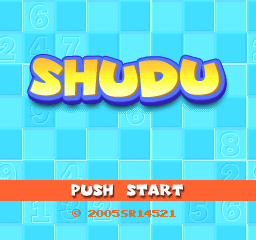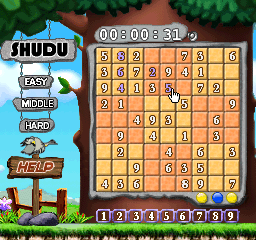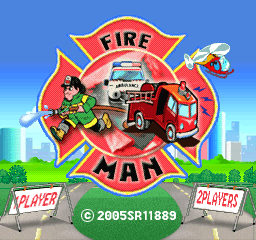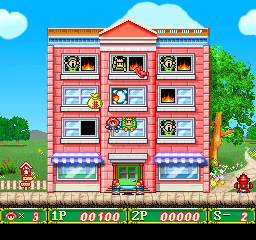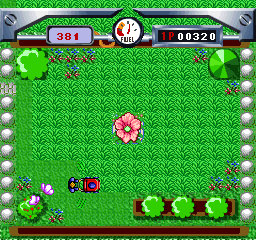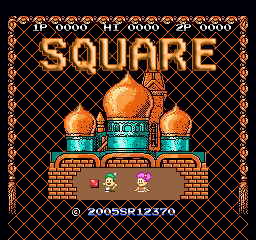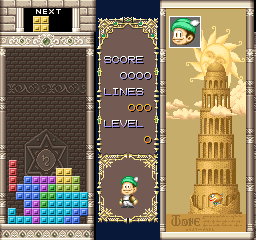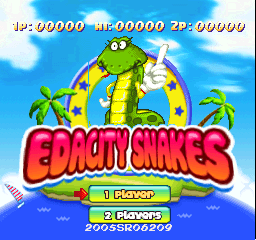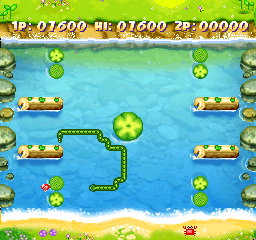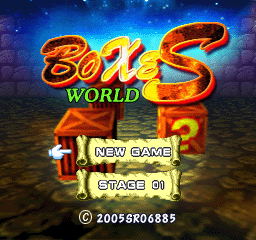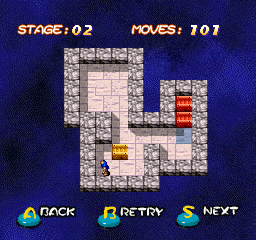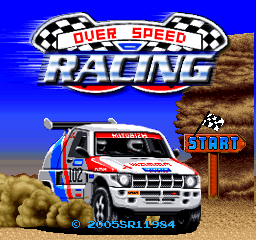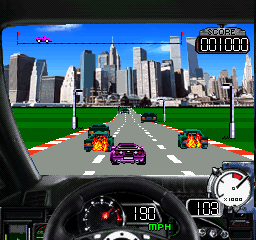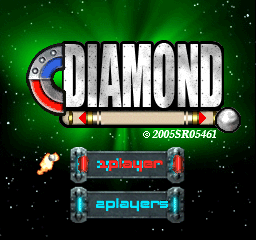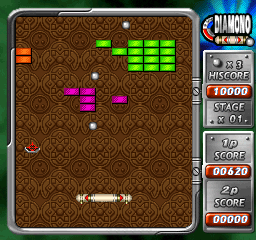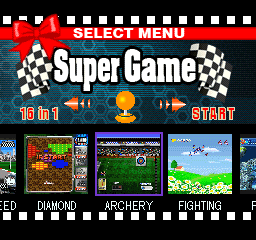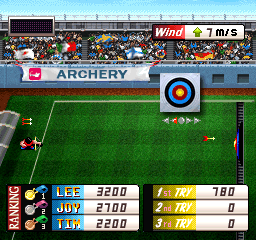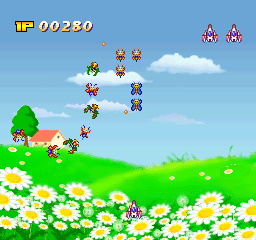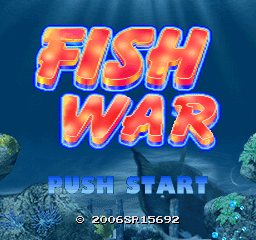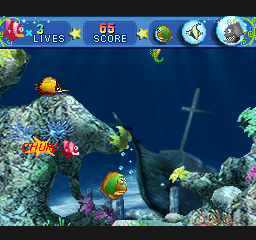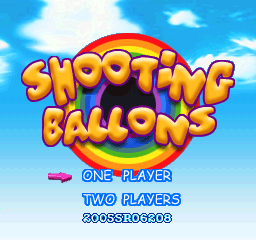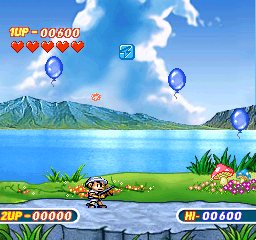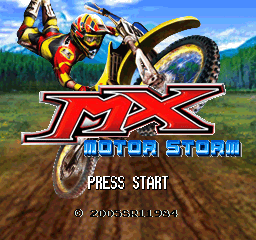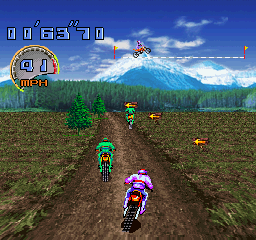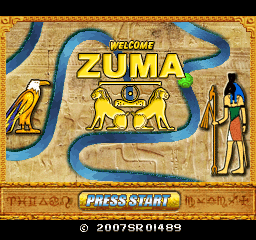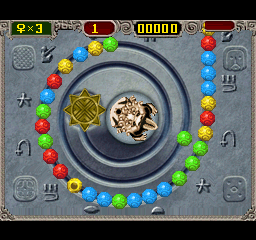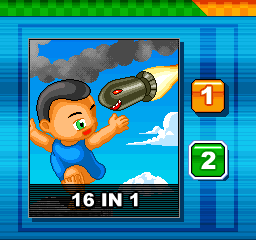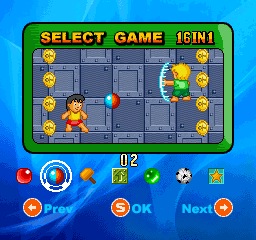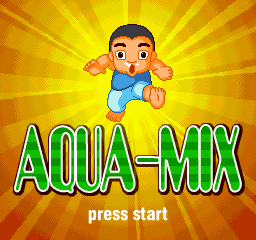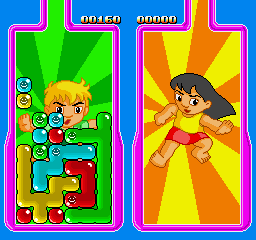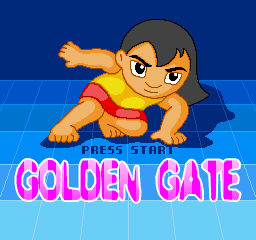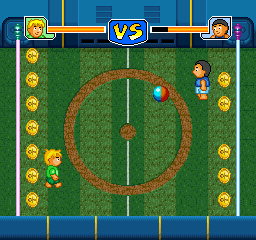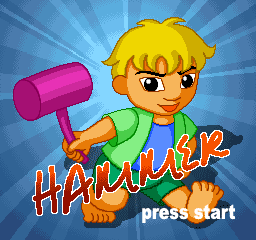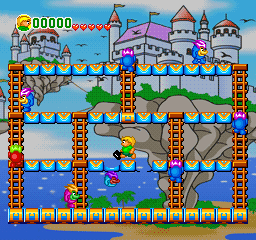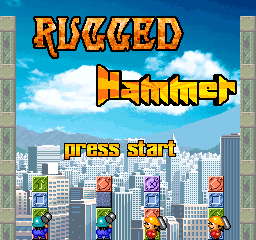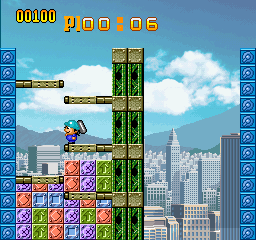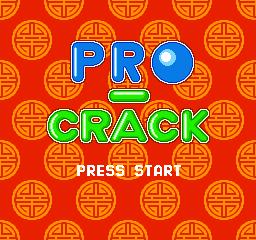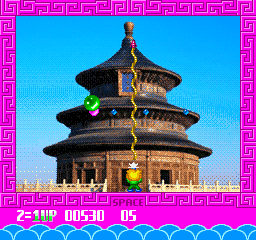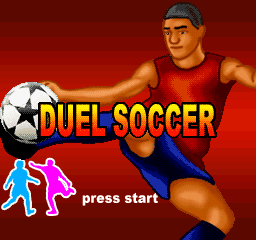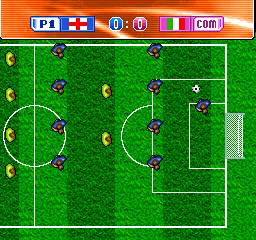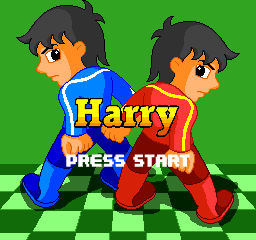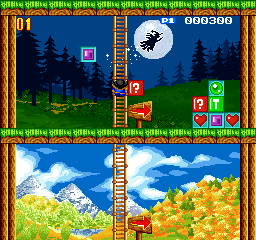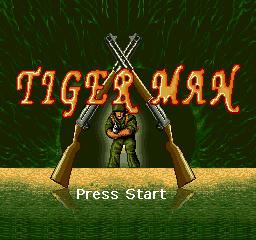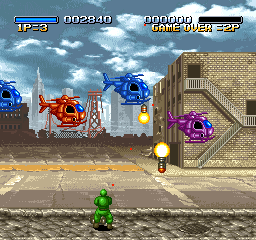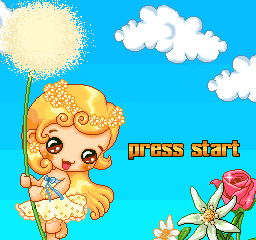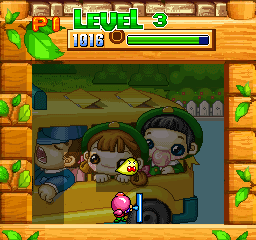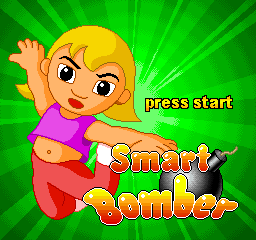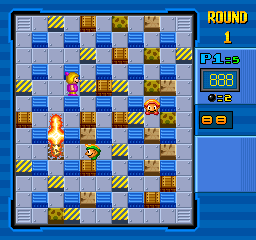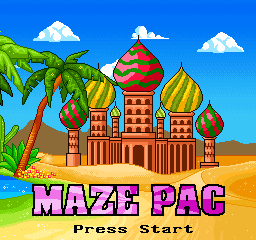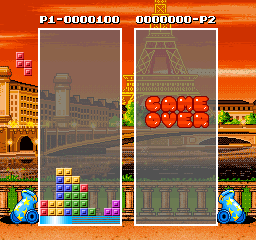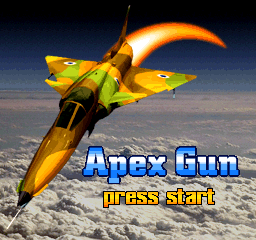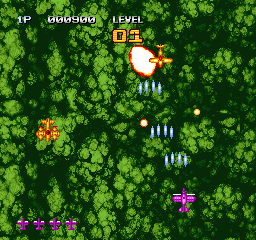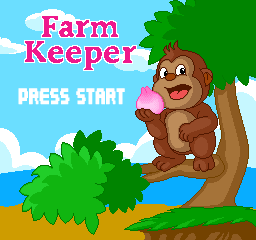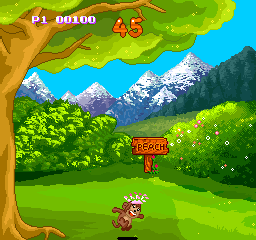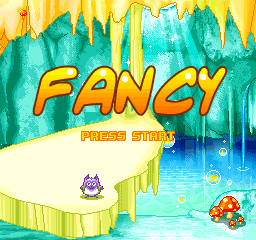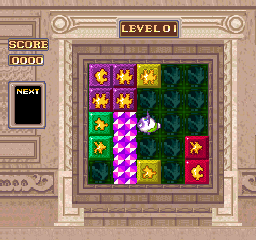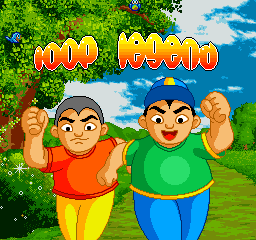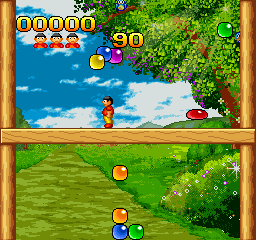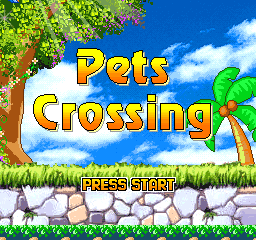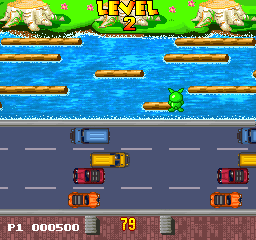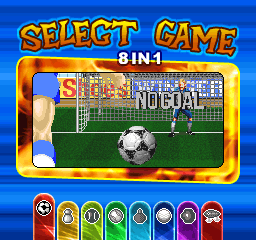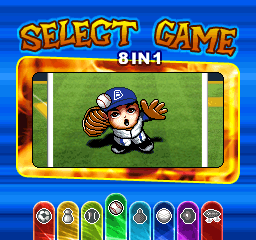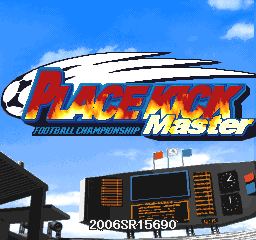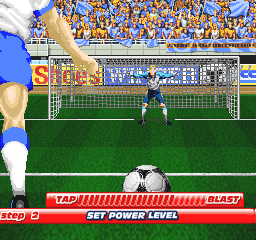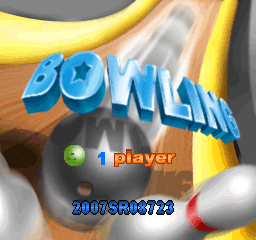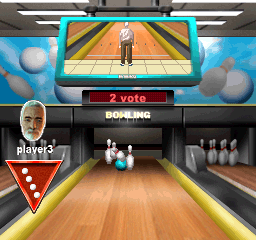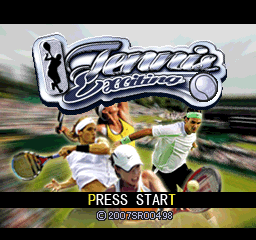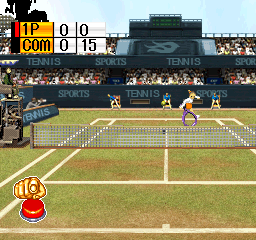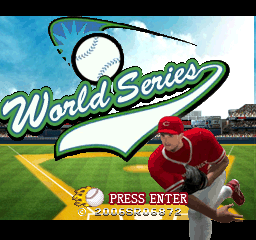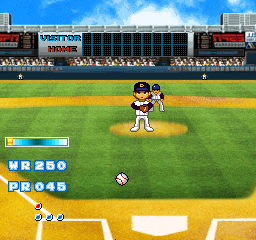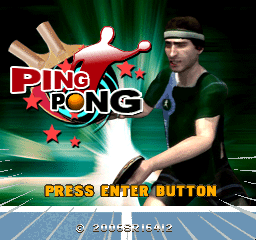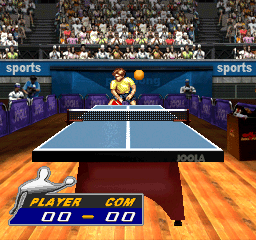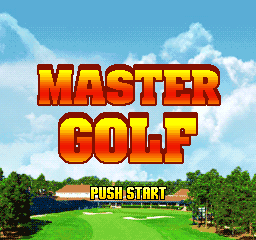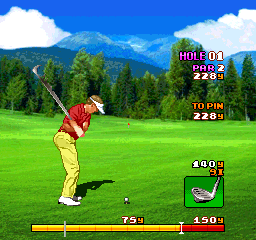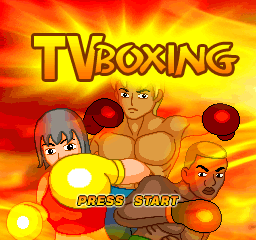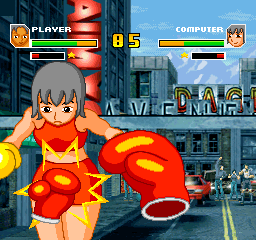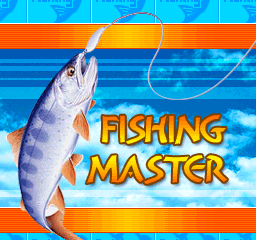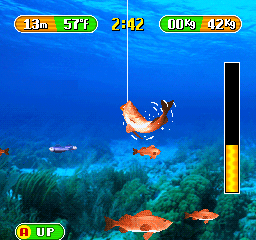 One thing that took me by surprise while working on VT1682 hardware was Zone 40. Zone 40 is another Wii rip-off console, it has many of the same games as the VT1682 based machines, but runs at a slightly higher resolution. I was expecting it to be an undocumented evolution of the 1682 hardware, with additional encryption. Once the decryption was out the way it turned out to be another SunPlus based platform instead, meaning that the games that were common between them had been ported / rewritten for an entirely different architecture!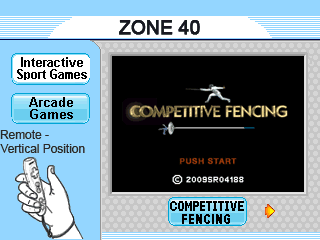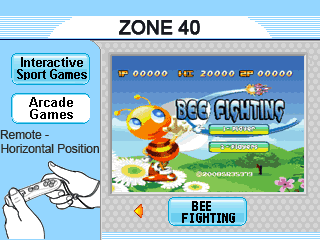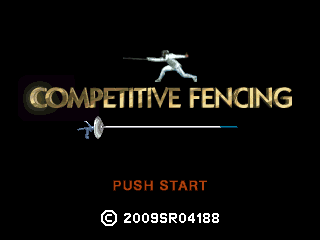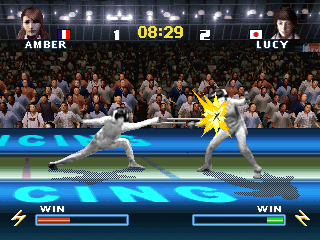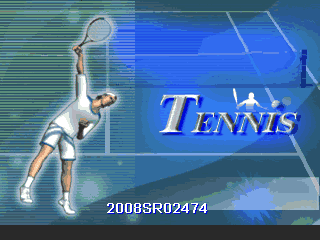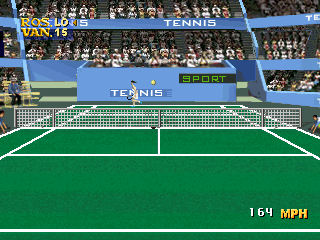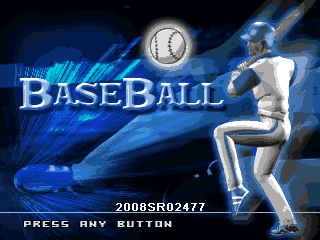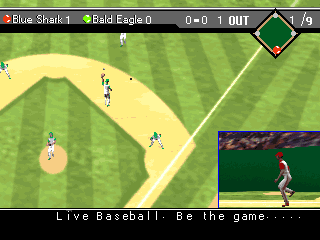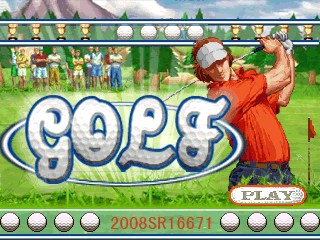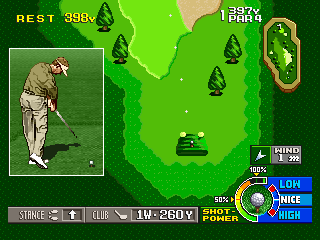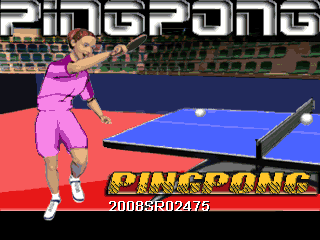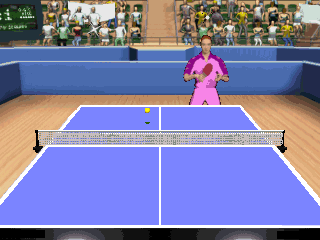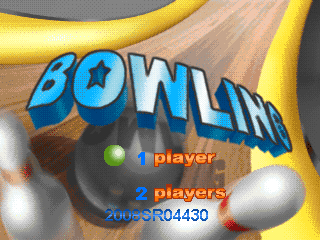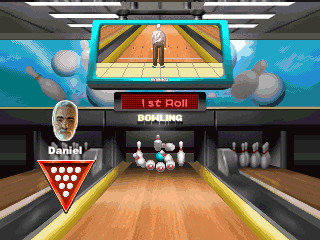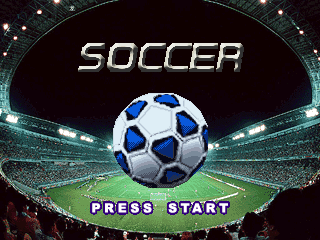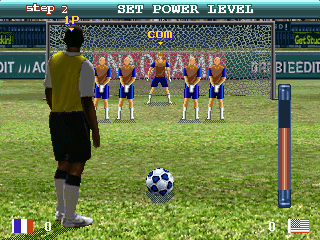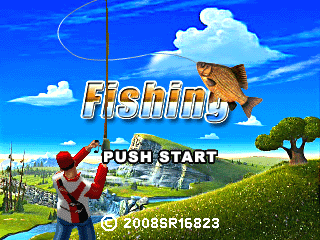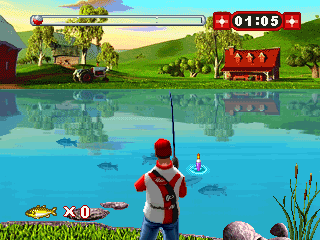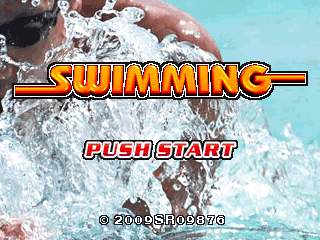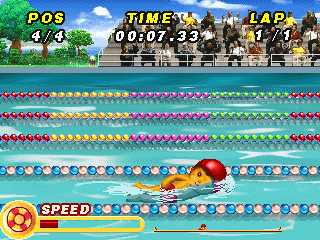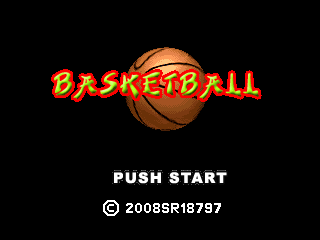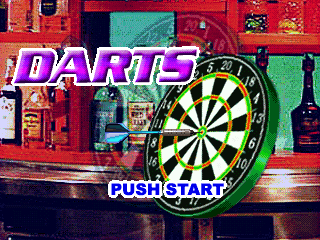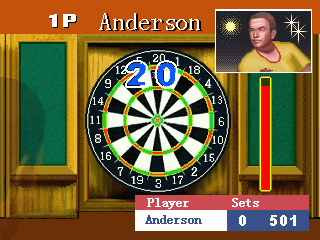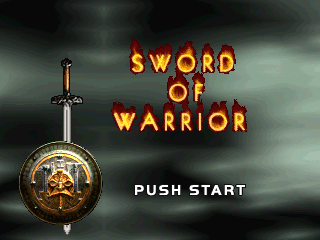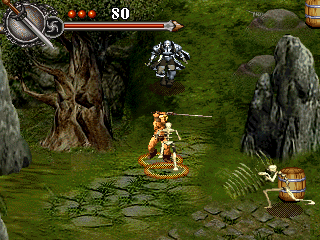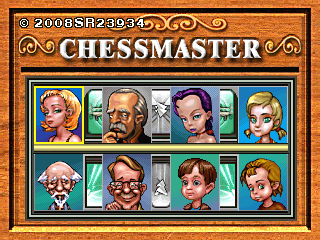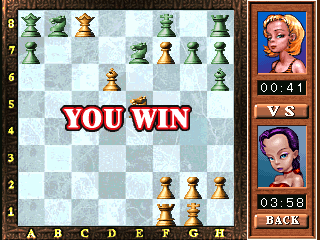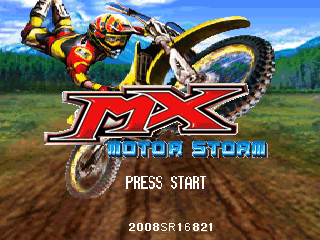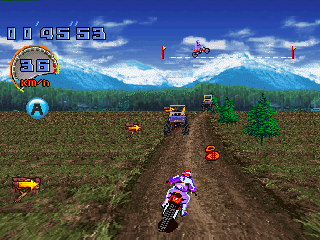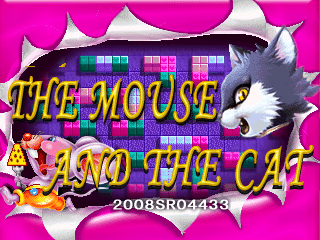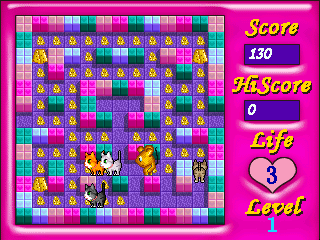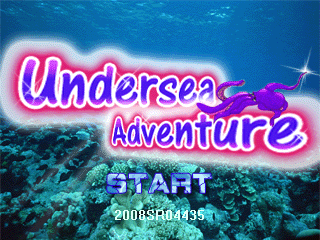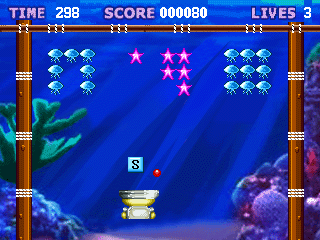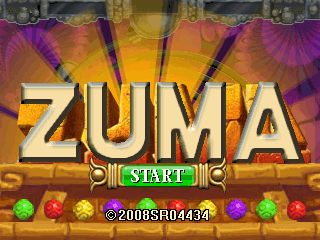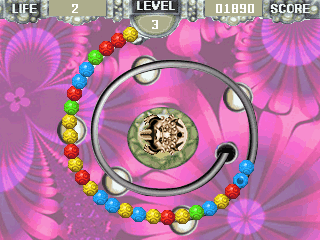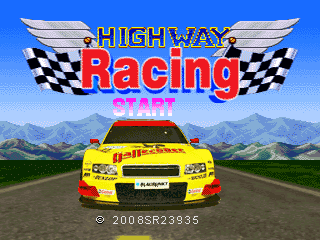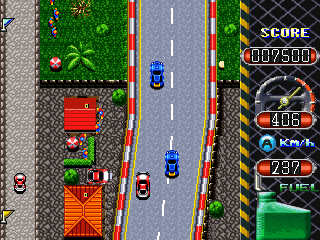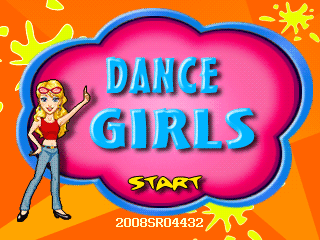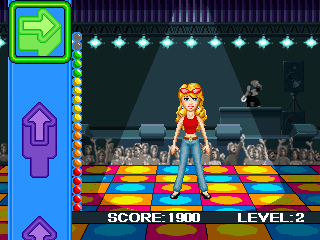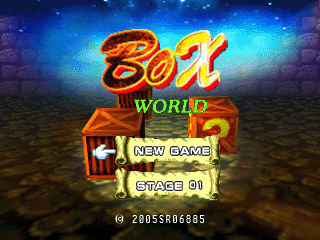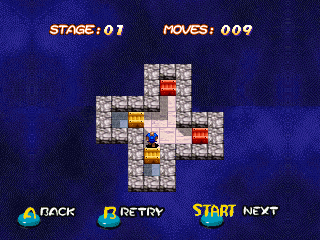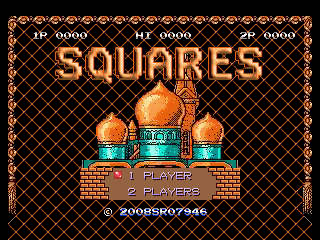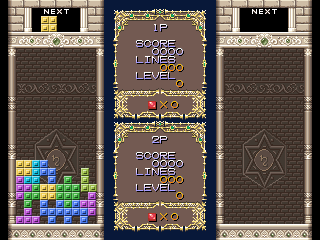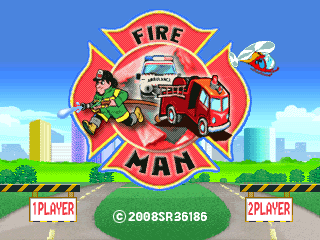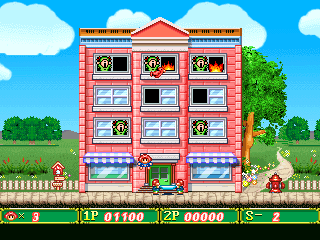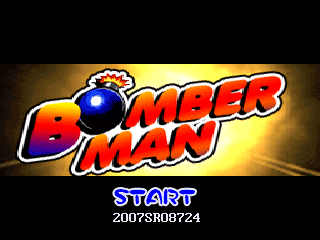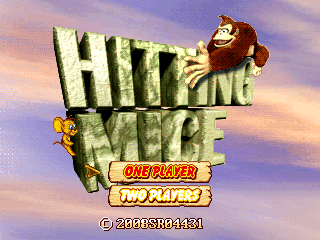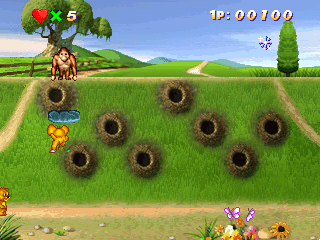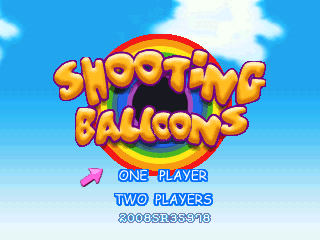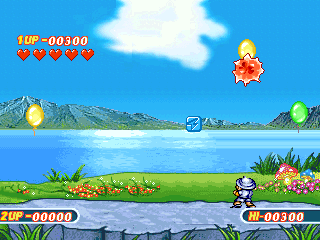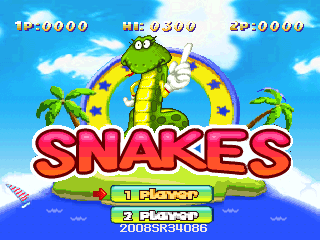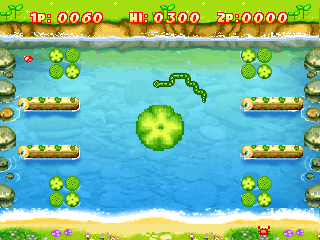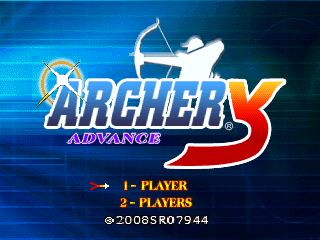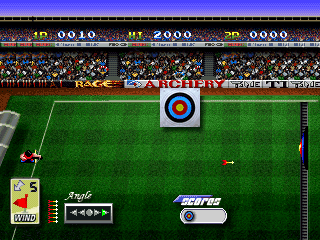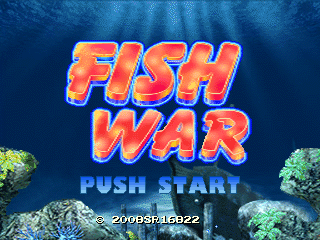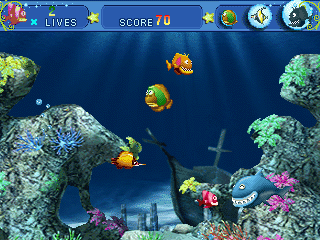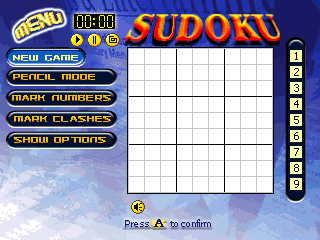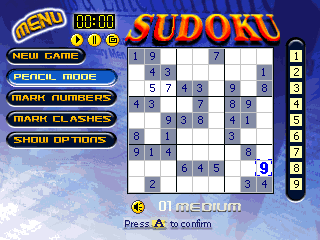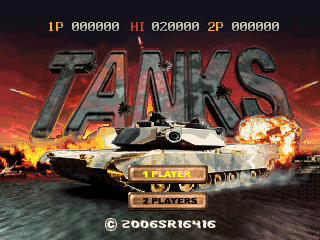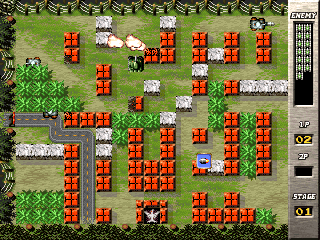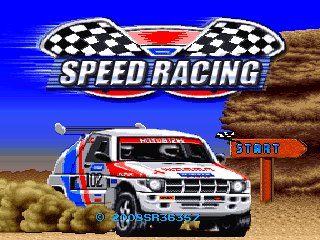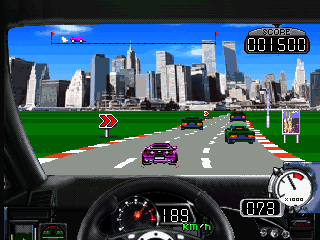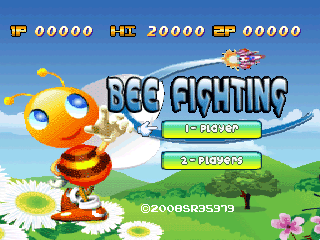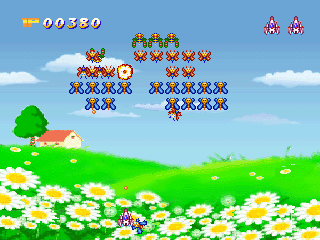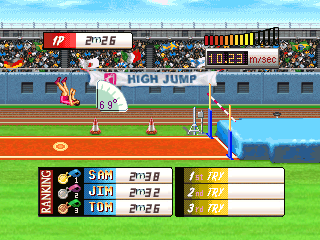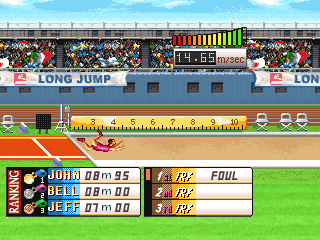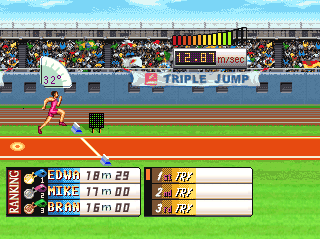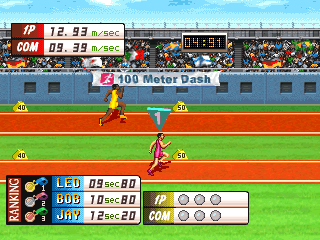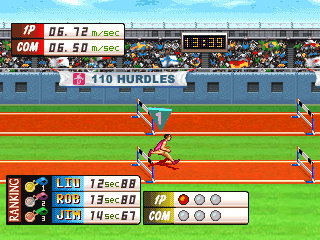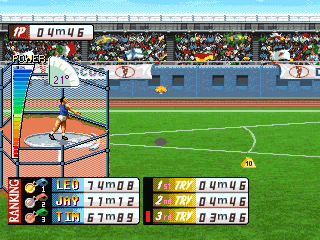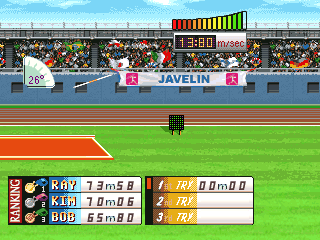 We've already seen that Lexibook was another brand stamped on these multi-games, and the JG-7415 system is another offering from them, this time featuring 120 SunPlus based games. Many of these have already seen in other SunPlus based multigames, including the previously covered Lexibook one, but there are some additions not seen elsewhere. The PCB is stamped Zone 100, so likely a form of it exists under that name too, fitting in with the rest of the Zone series.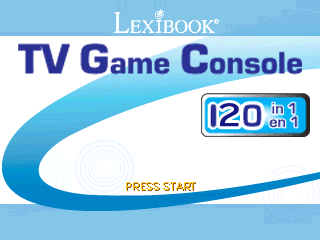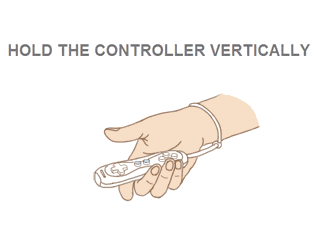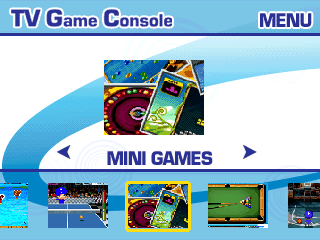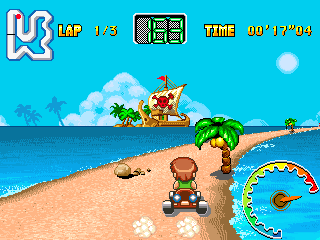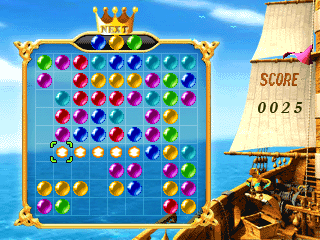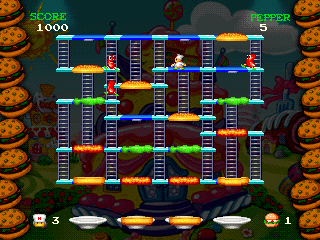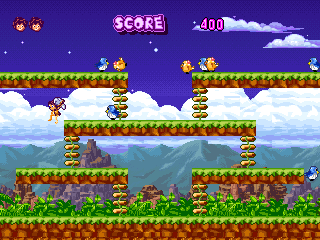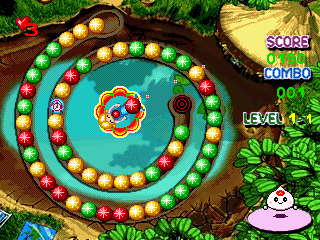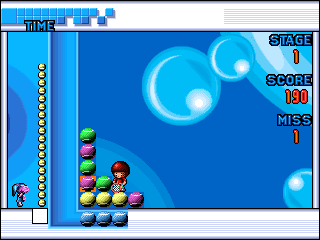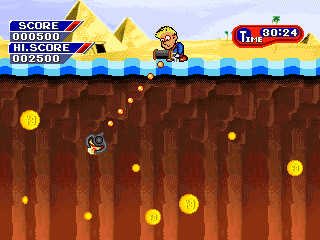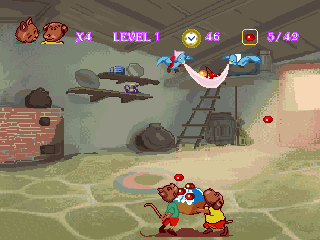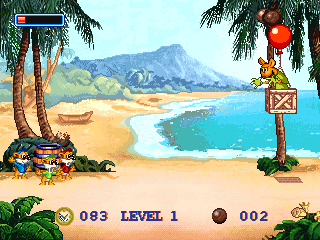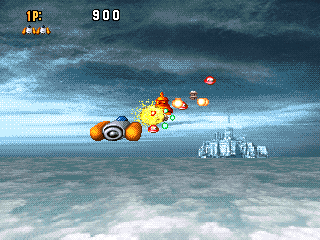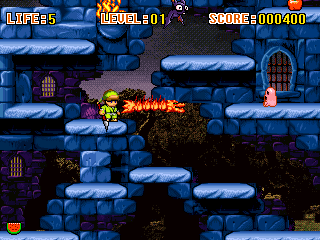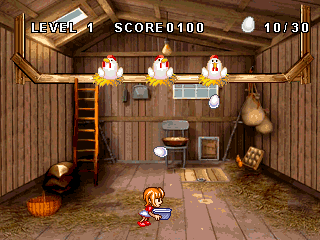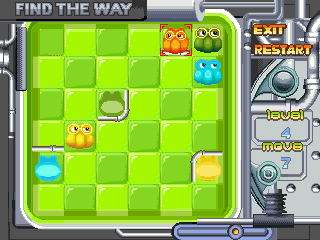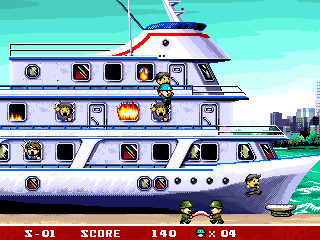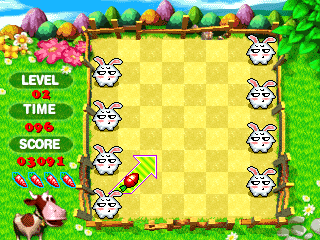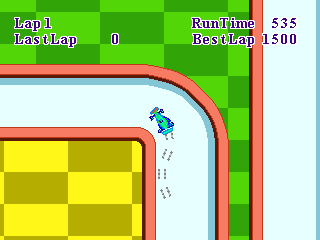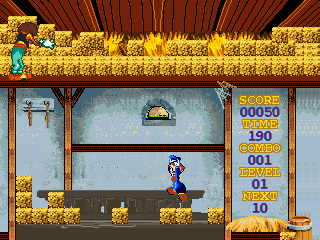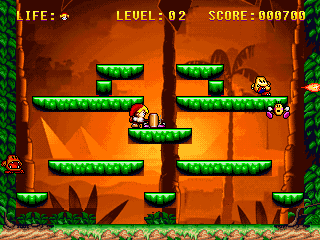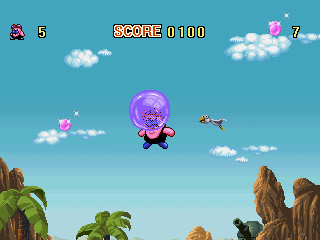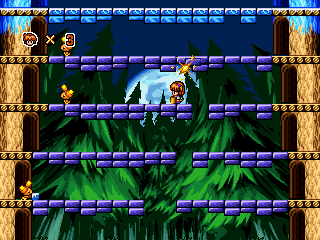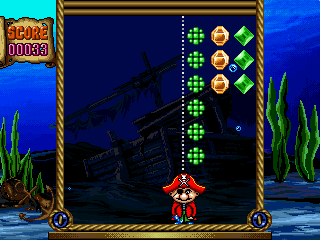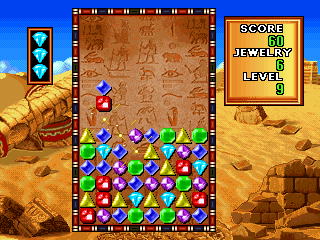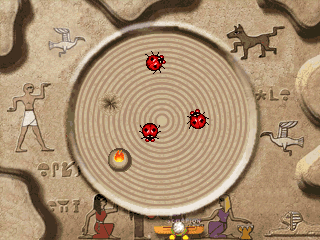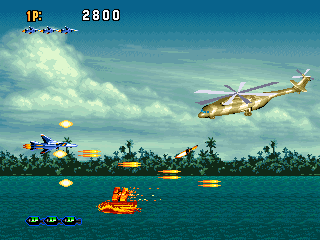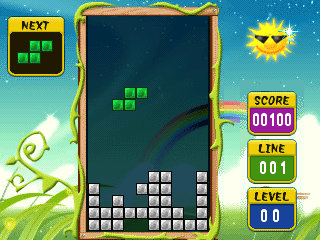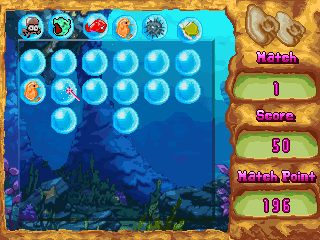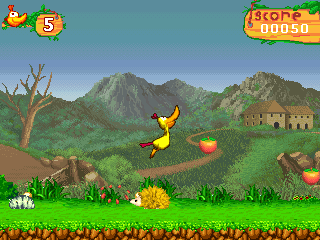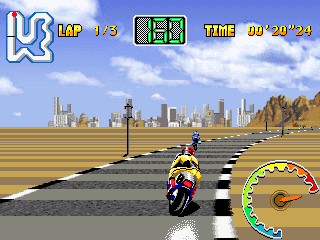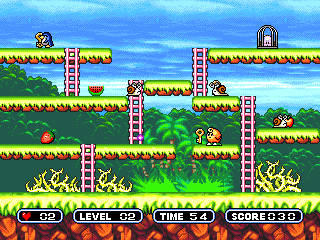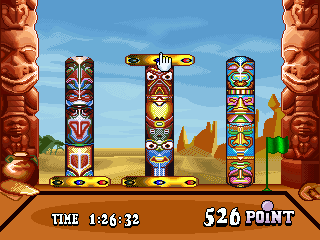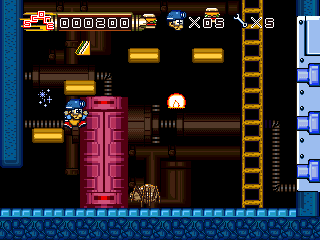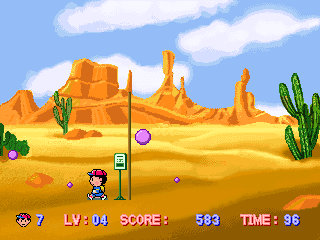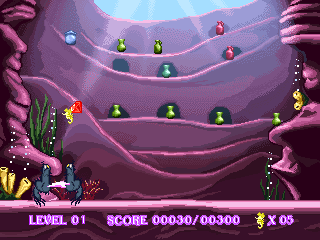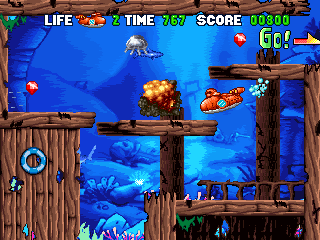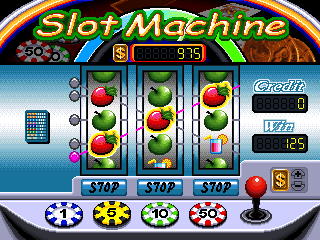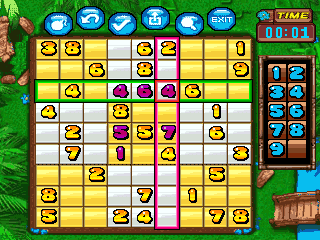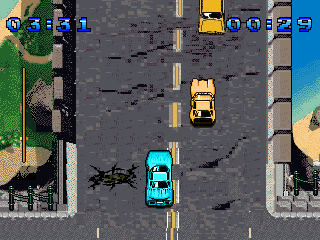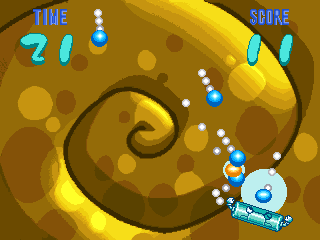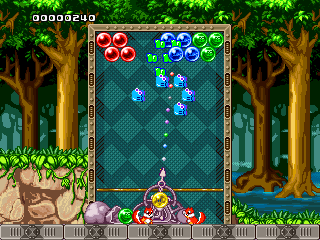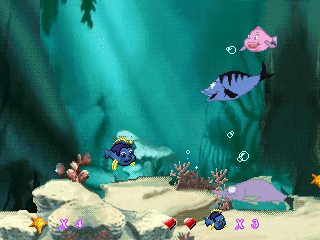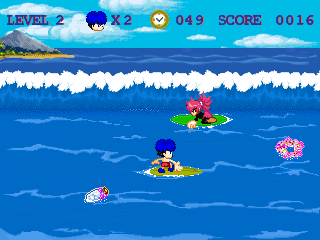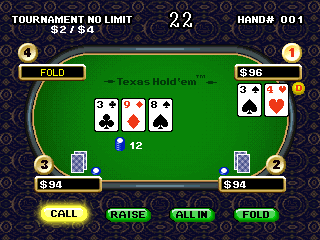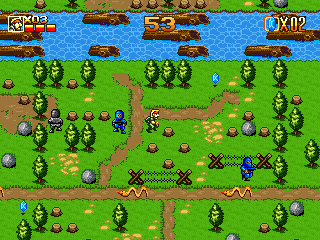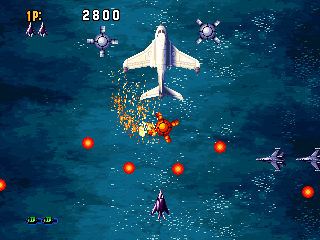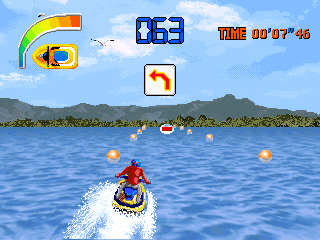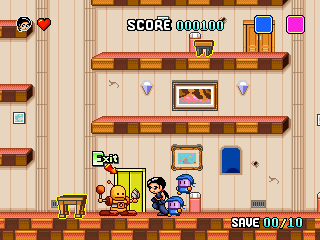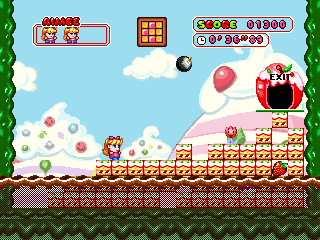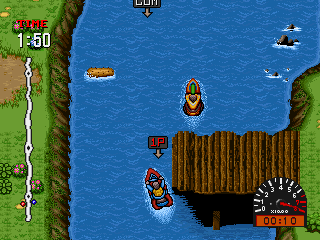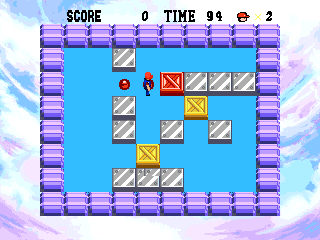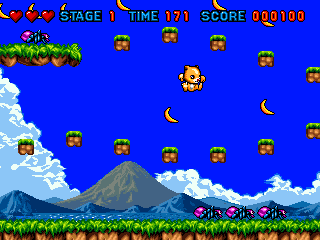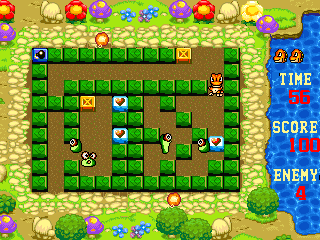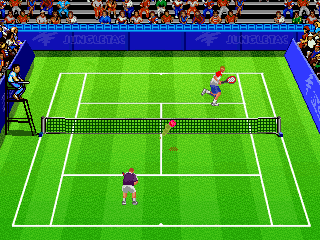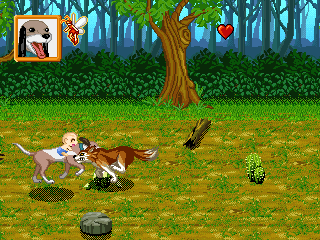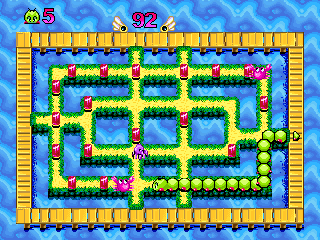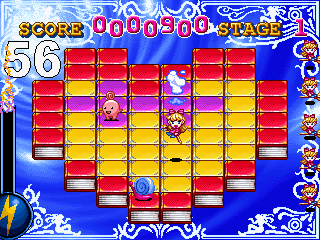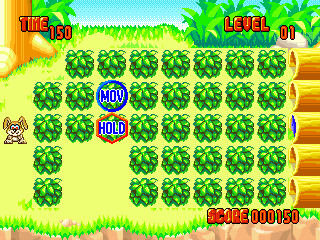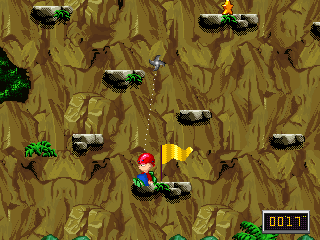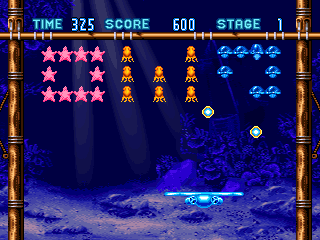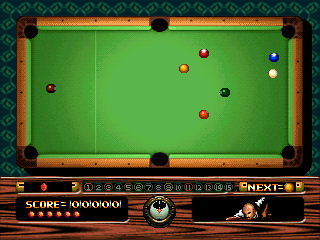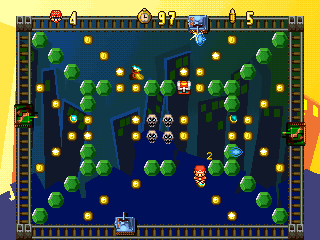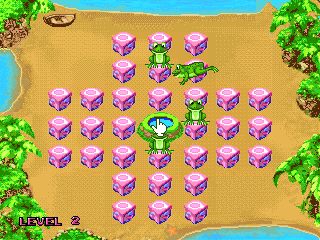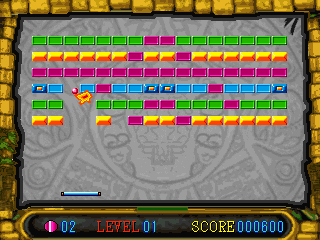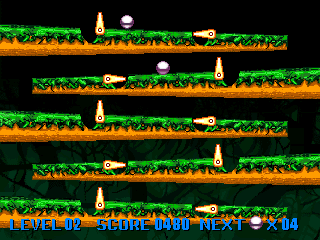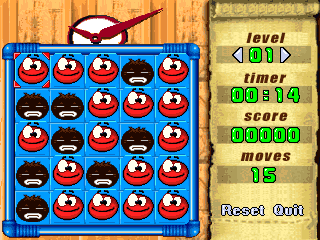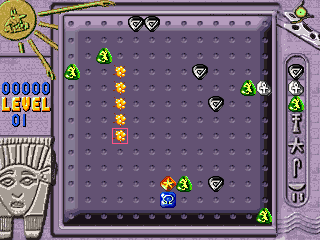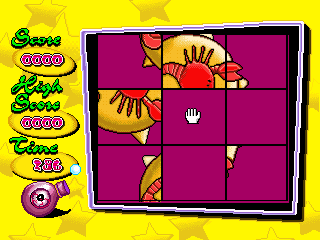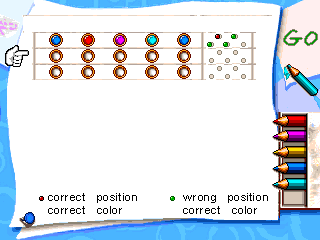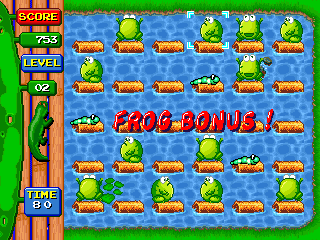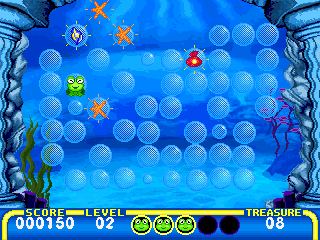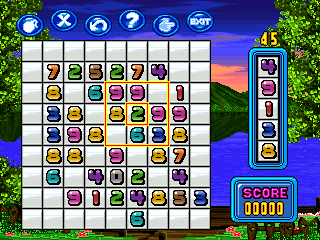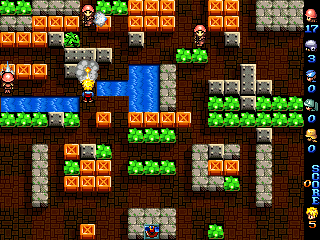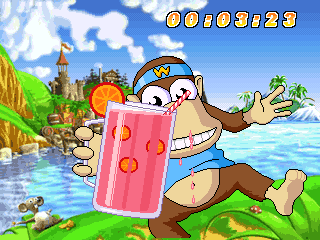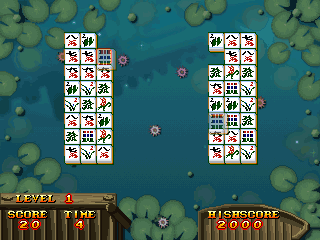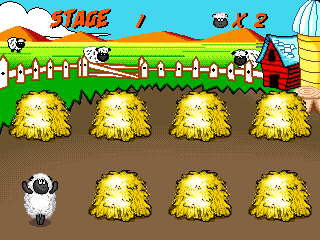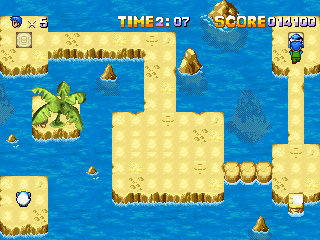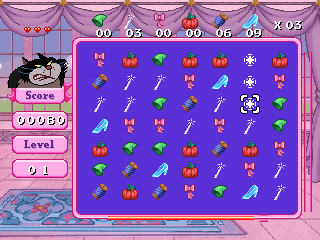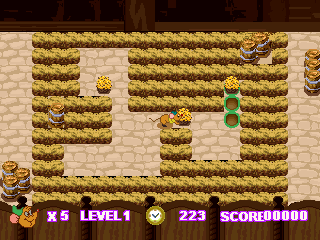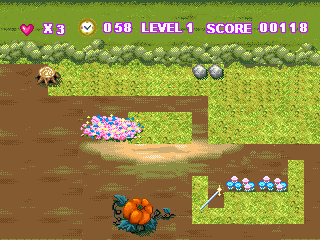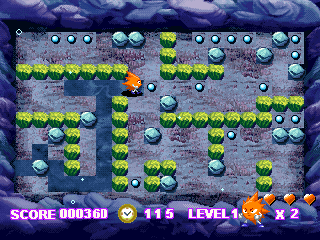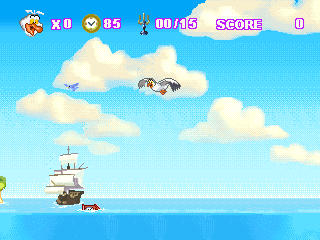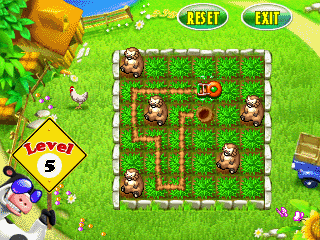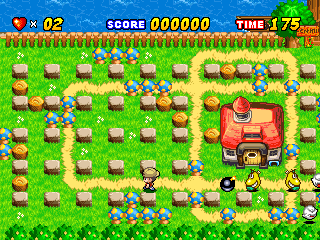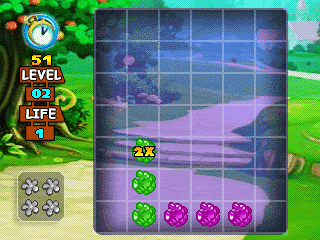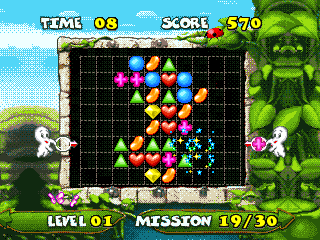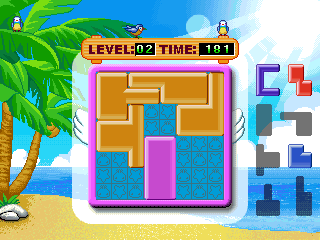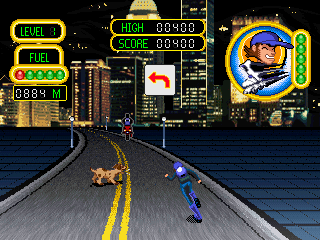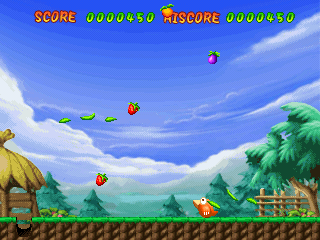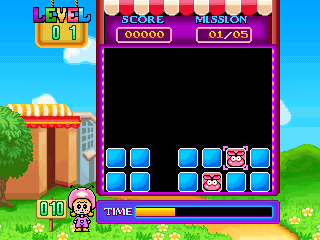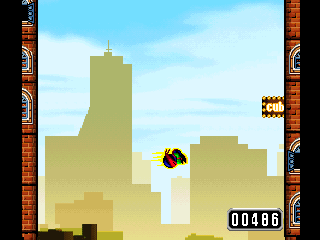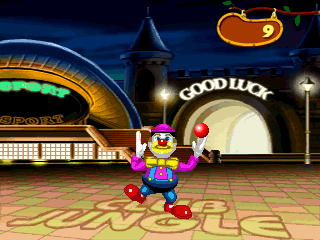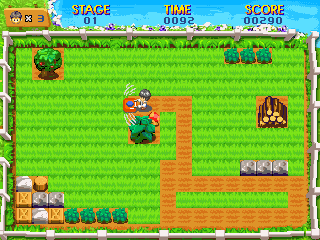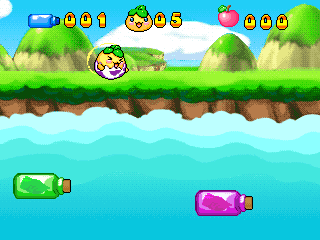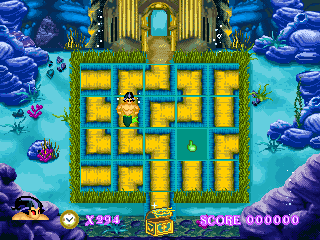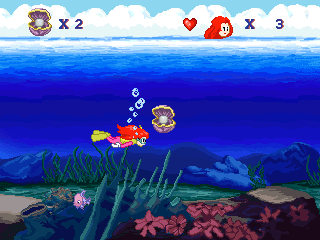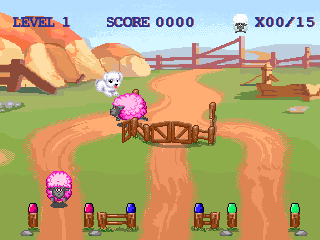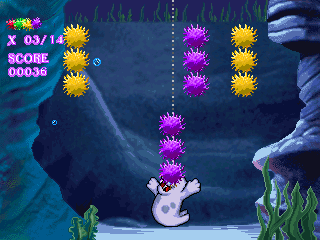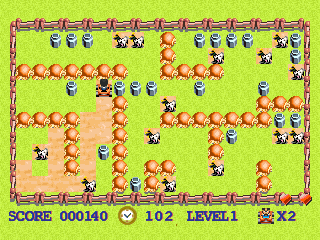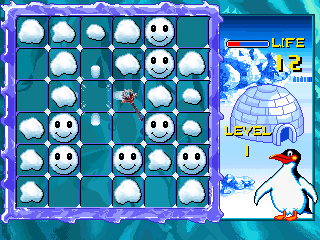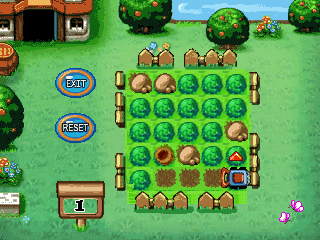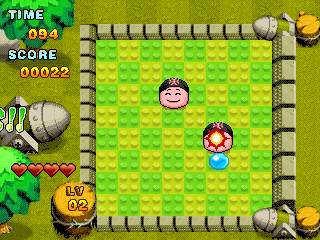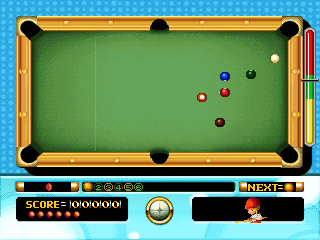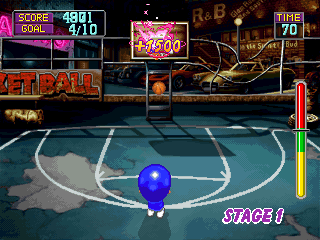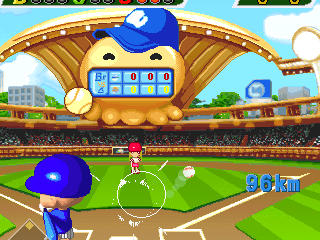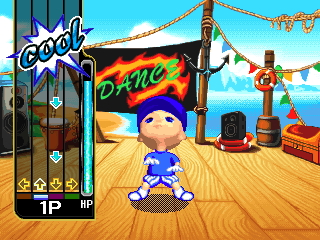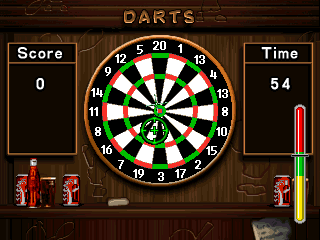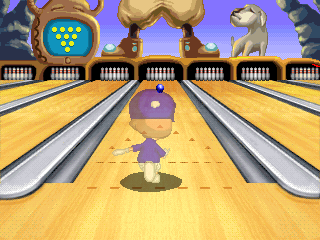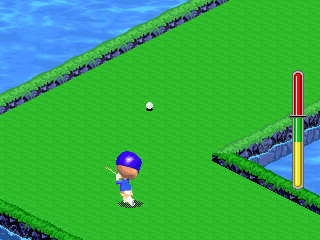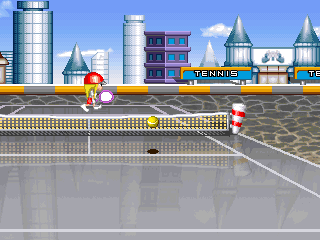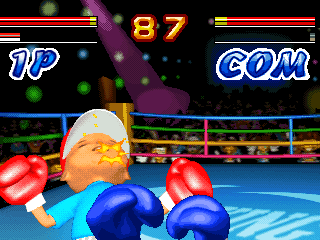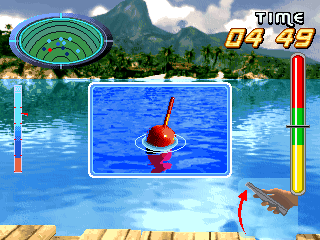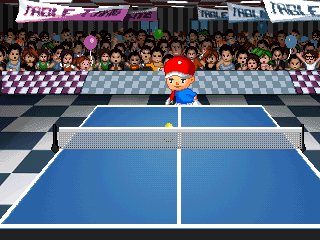 King of Low Resolution
The original GameKing is an odd device. Released in the early 2000s it boasts a resolution lower than the original GameBoy. Work was done in 2019 to make the system playable in MAME, although it was never officially promoted to working, and lacks sound. All the correctly dumped games do boot and play correctly however. Many bad dump did still exist at this point, and that wouldn't be corrected until early in the year after.



































King of Obscurity
While the original GameKing could be considered obscure, the GameKing 3 takes things to a whole new level. The GameKing 3 was the true 'Colour LCD' successor to the original GameKing (the GameKing 2 was just different external hardware eg. case, backlight)
There are several interesting things about the GameKing 3, not least the full software compatibility with the original GameKing, albeit adapting the games to run on the colour LCD used by the newer system. This is actually a lot more complex than you might imagine, and it seems like the software was designed for this from the start, as the image compsition paths used by the two systems are very different, with the GameKing 3 having to create much more video data to render anything to the screen, and that data being in a very peculiar format. Actually rendering to this format (as the rendering is done in software) requires the machine to have a slightly faster CPU as well, resulting in game between the systems not running at exactly the same speeds.
Why? Well the LCD type used by the GameKing 3 isn't really a traditional 'grid based' pixel one, it's difficult to explain, but the result is a unique visual style that is very difficult to make look good when zoomed up to anything beyond the tiny LCD screen.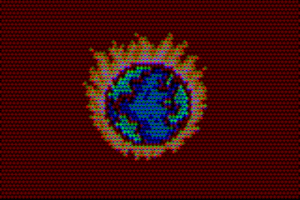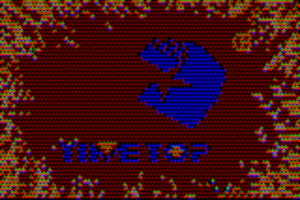 The GameKing 3 came with a single built in game, Galaxy Crisis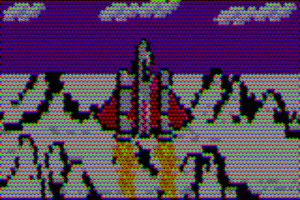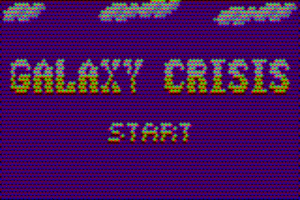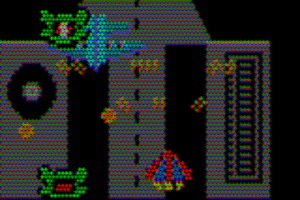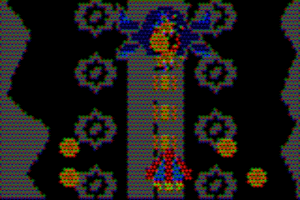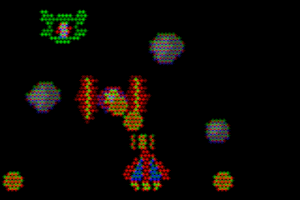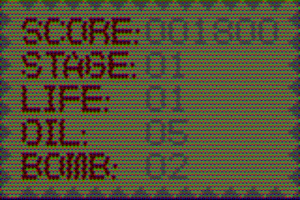 There are significantly fewer games known to have been released for the GameKing 3 than the original unit, but several are dumped, and all play, albeit without sound at the time of writing. Urgent Action is a Contra clone.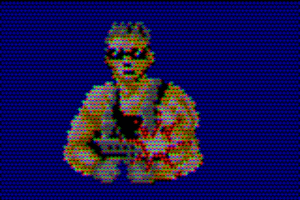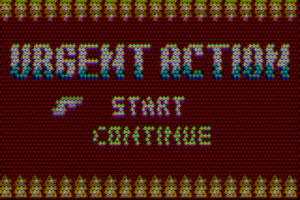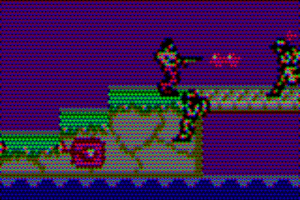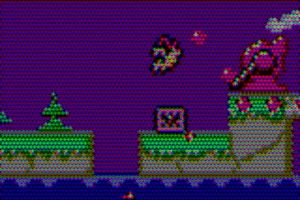 Fly Car is a traditional race against the clock style game, the only flying you do is when you collide with another car however.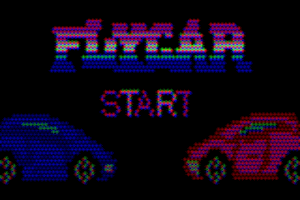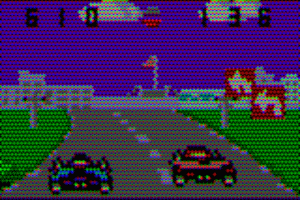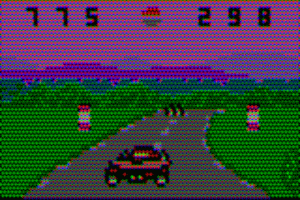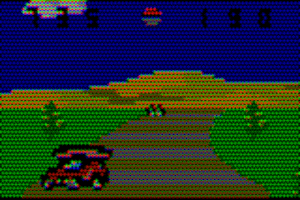 Adventure is.. maybe a little Wonderboy in Monster Land?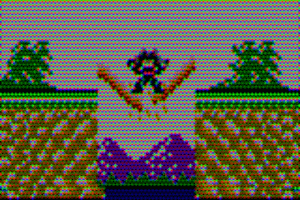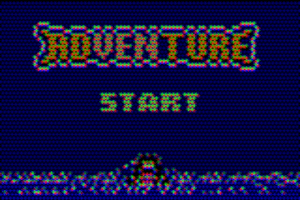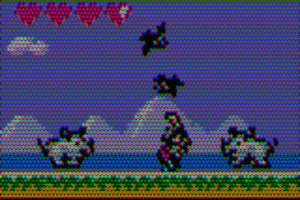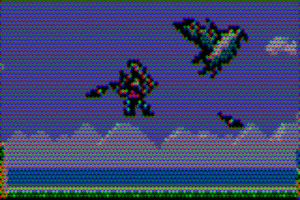 Panzer is a bit like Blaster Master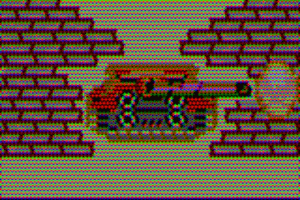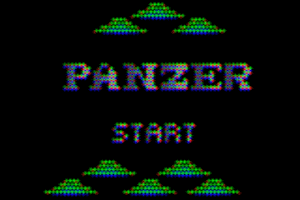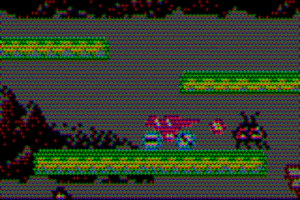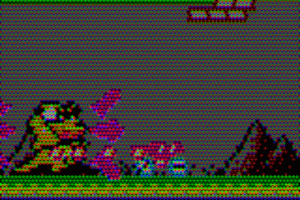 As mentioned the GameKing 3 can also run GameKing software, and attempts some basic colourization. In some cases this works better than others.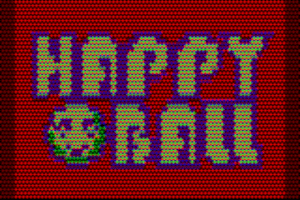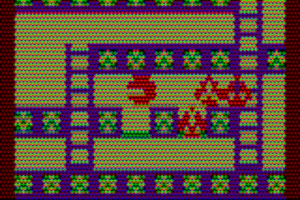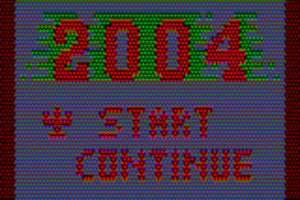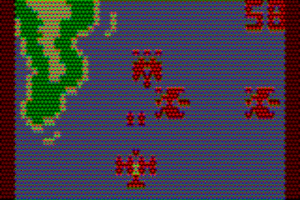 Uncommon Audience
Old Soviet / Russian developed software is often strange to see, and while the SKB Kontur 'Krokha' looks like something from the mid 70s, it's actually a Plug and Play type unit released in 1990 from that region.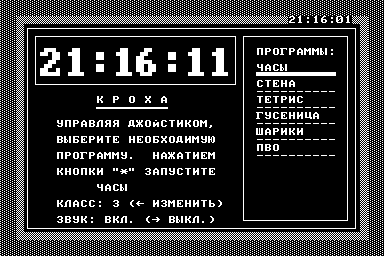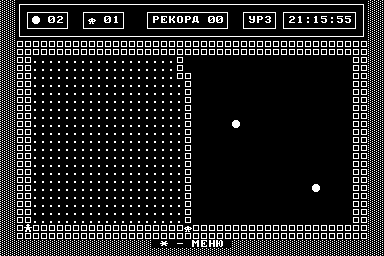 Arcades? What Arcades?
So I've covered a lot of progress in 2019 so far, and not even touched upon progress in the arcade side of the project. With the amount of non-arcade work done you might expect that nothing significant has happened in the Arcade side of the project, but that's not exactly true. The big difference with a lot of the arcade work being done is that it falls under the 'refinements' umbrella, and therefore isn't as easy to demonstrate as on the surface it often doesn't look like much has changed, even if many of the improvements bring much more correct emulation which can affect many things, including how the emulated games play.
4 Screens, 4 Players!
One of the most significant additions to the supported library in 2019 was Taito's Super Dead Heat. This monster of a cabinet had 4 screens, each containing a player selectable racing course segment, allowing for up to 4 players head-to-head racing on a wide variety of track configurations. Emulation of this kind of system is important because due to the sheer size and maintenance costs of the original hardware they're rarely seen in the wild, and inconvenient to keep in storage meaning numbers dwindled quickly even back in the day. Interestingly the only difference between the English and Japanese ROMsets is in the Sound ROMs. Text language is selectable via a dipswitch.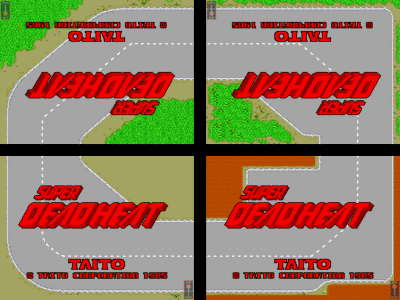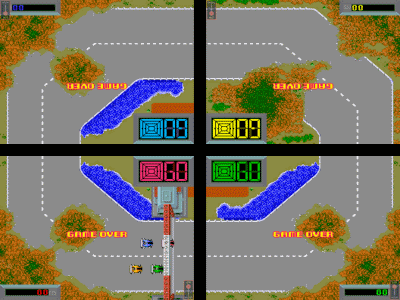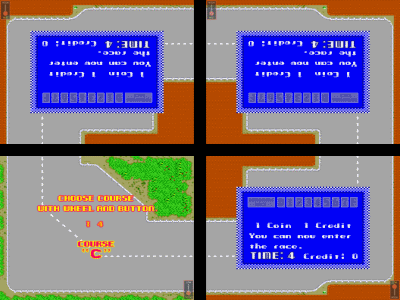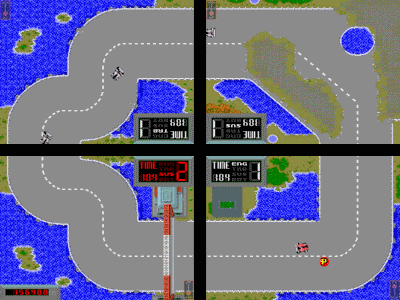 Bugfixes
Tattoo Assassins has always had broken sound in some stages under MAME. I was starting to think this might be a bad dump, but it actually turned out to be an error in the ADPCM decoding which was fixed by an out of the blue external contribution in 2019. Given how infamous the game is it's great to see it more correctly emulated.
(sound clip?)
In 1945k III Enemies now correctly flash red when taking damage, this wasn't happening before because the sprites have a 'draw single colour' mode that was previously unemulated.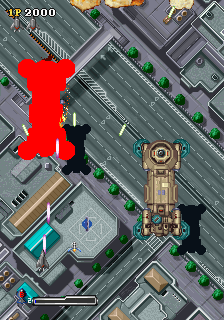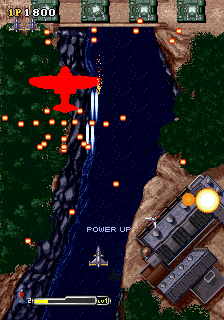 Prototypes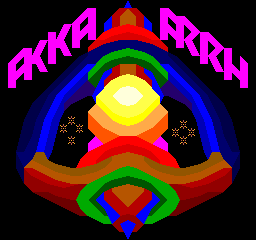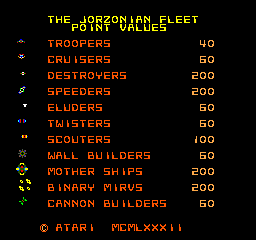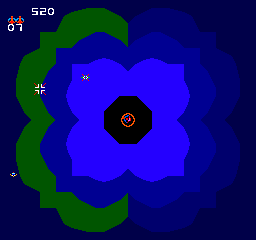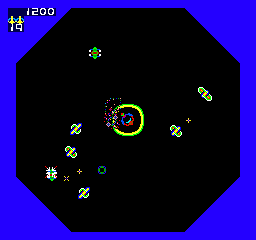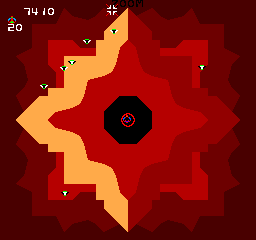 A Data East game, which has all the hallmarks of being a prototype, was dumped in 2019. That game was Bandit. It was added to MAME (and revealed some previously unknown features of the Data East tilemap chips) but has issues with the controls. The game has dipswitches to switch between Digital and Analog inputs, but with the Digital inputs there seems to be no way of selecting weapons etc. between stages, and with the Analog inputs the controls are erratic at best; for these reasons it currently still has a NOT WORKING tag. It also features a somewhat distasteful continue sequence with an electric chair and 'Crime Doesn't Pay' message if you don't continue. There is a clear Spy Hunter influence here.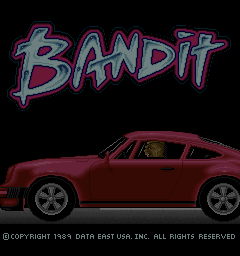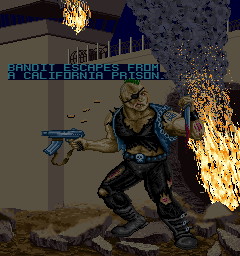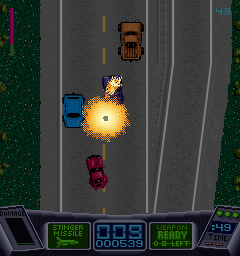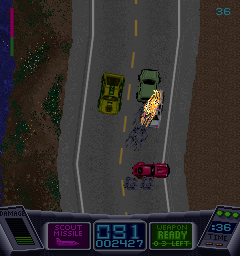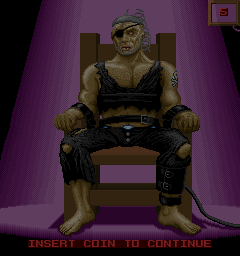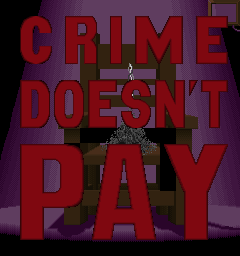 Misc Arcade
If one game depicting your character being electrocuted on the continue screen wasn't enough, Philko's "The Destroyer From Jail" appears to show similar. Definitely one of the least common Philko games, but also not one that plays well. The game design here is somewhat reminiscent of a bad version of NARC, retaining all the negatives from that title and layering them with even worse collisions and a variety of bugs. There's some comedy value, and it was clearly an ambitious project, but it's easy enough to see why it didn't get wider distribution.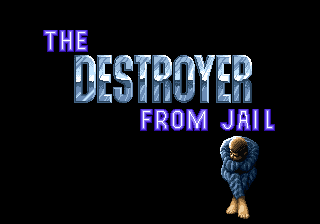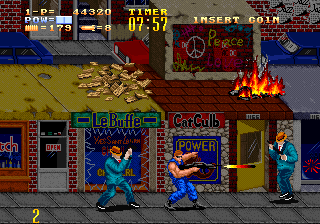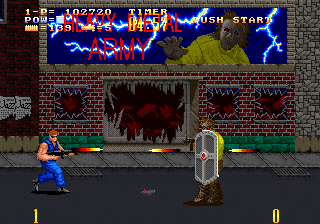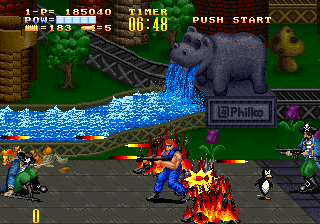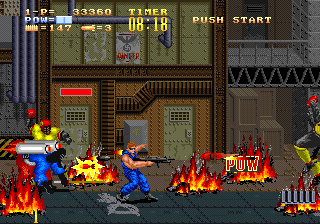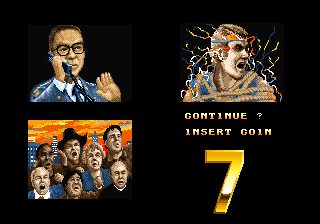 Kuzmich-Egorych is an odd thing, it's an arcade bootleg of the Apple ][ version of Mario Bros, produced for a Russian audience. To anybody outside of Russia this seems like an odd choice as the original Mario Bros isn't exactly the most complex hardware to bootleg, but I guess something about the market there meant this made sense. The fact that things like this existed fascinates me and I'm glad to see it emulated.






Gem Crush is an Arkanoid style game from Star Fish, it has a regular mode and an adult mode. It's a fairly basic / small game running on one of the Z80 based 'System on a Chip' solutions similar to the Taito L System games.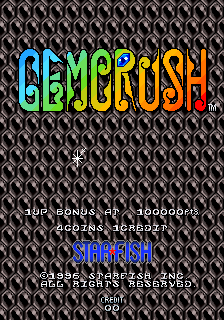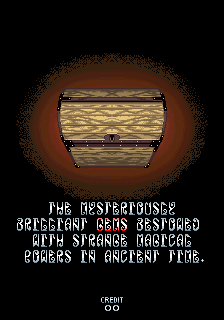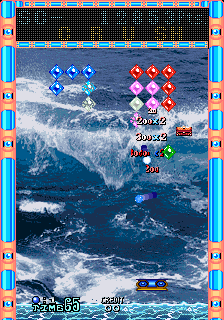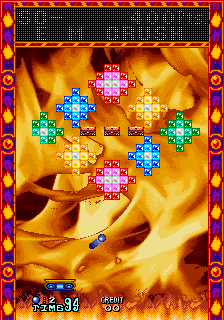 *Rebound* / TTL work
San Francisco Rush 2049 benefitted from a number of improvements to the Atari / Midway Voodoo based drivers including stability fixes across the board for the emulation of such systems. As a result the random hangs that plagued the driver are gone, and the game is playable. There are still a few performance issues (especially when the screen is filled with smoke) but that's typical of the Voodoo based things in MAME.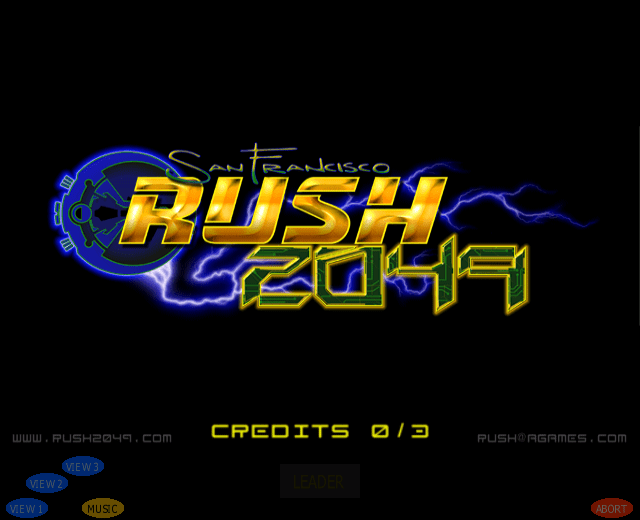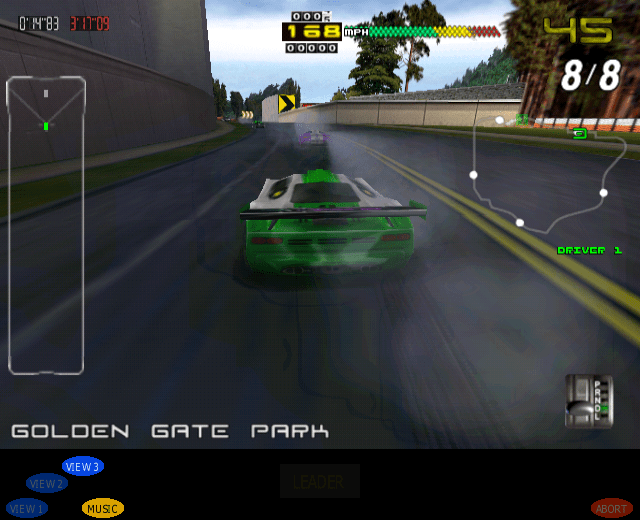 The Special Edition of San Francisco Rush 2049 was also promoted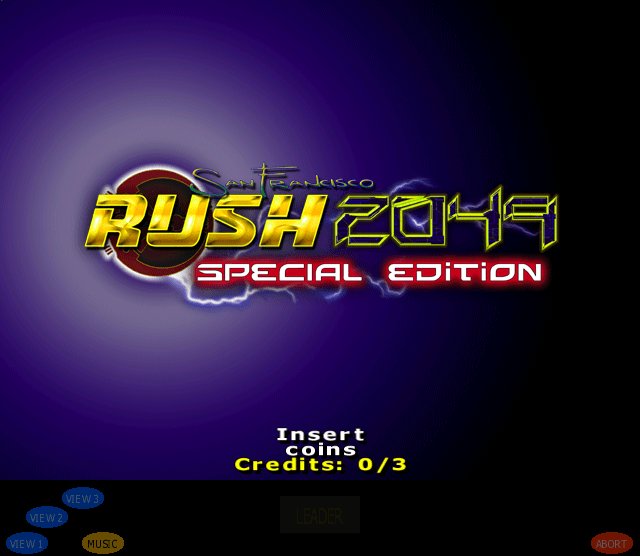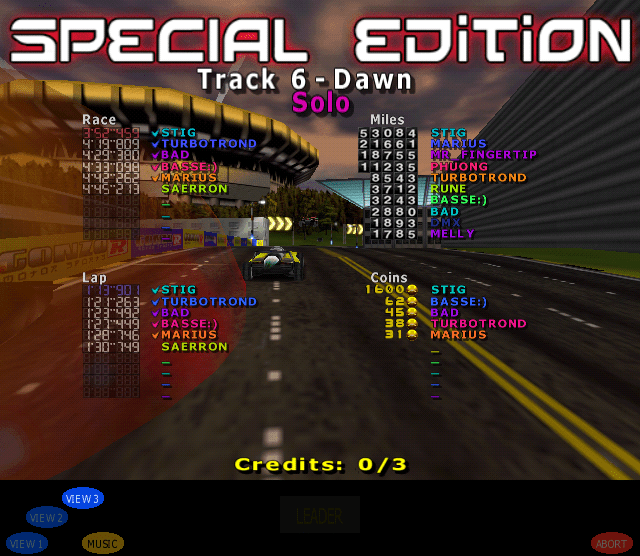 Gambling / Redemption
*Funworld / Video Gambling improvements*
Play 2000 is more noteworthy for running on the same DS5002FP protected hardware as many 90s Gaelco games than it is as a game as it just follows a tried and tested video slot / video poker formula, albeit with some good quality presentation and animations. The only versions dumped are both Italian, but seeing any version of this game saved from battery suicide oblivion is an important win for preservation.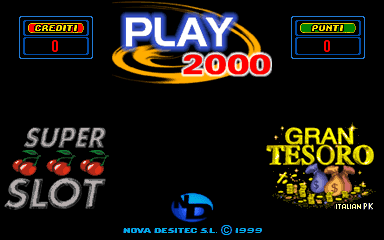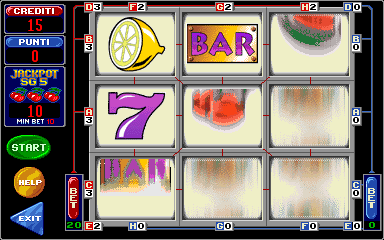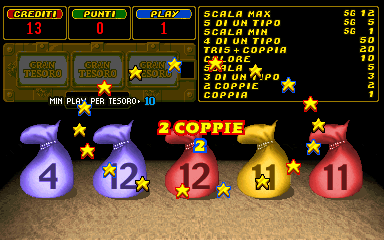 Hi Pai Paradise 2 is a Mahjong title running on Aleck64 hardware, basically an arcade Nintendo 64. As a result, despite looking like a relatively simple 2D game, performance leaves something to be desired, but it does seem to be fully playable.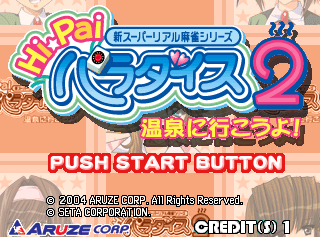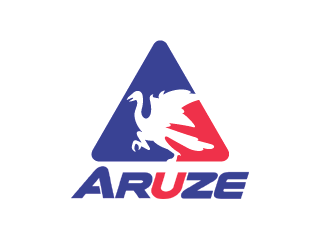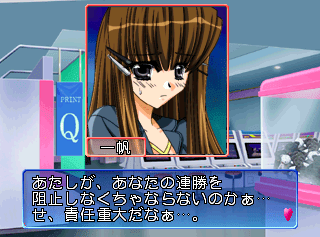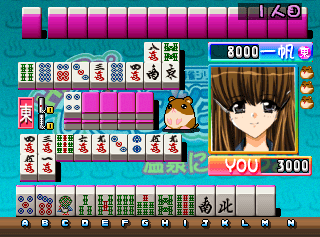 Aristmk5 promotions
Sometimes alt versions of gambling games can be significant too. For a long time the 'Victor 5' set in MAME, a set which came from a board with a Subsino CPU box marked 'Victor 5' was clearly not the original versions of the game, it showed no manufacturer text on the title screen and carried a title of only G.E.A. It's possible this set is not a bootleg, but for a market with very specific regulations, but, even if it's not an interesting game, seeing a set with proper Subsino copyright and correct title turn up was a nice little boost.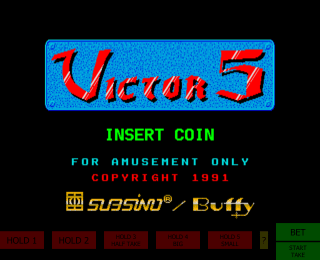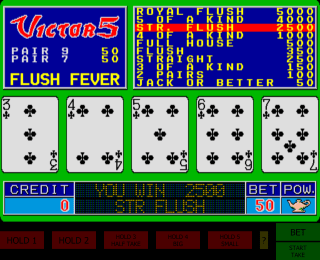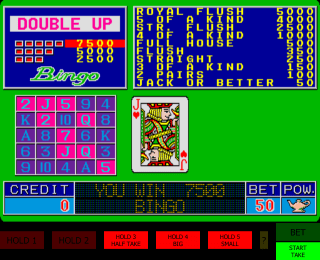 Encrypted MPEG
After a certain point Konami switched to a digital MPEG decoder for the Bemani games on 573 hardware. This switch was problematic for emulation for 2 reasons, firstly the MPEG patents, which were strongly enforced meaning MAME couldn't implement suitable MPEG decoding logic, and secondly Konami had done some custom encryption on top of the bitstream.
With the patents expiring and the bitstream encryption being figured out a lot of games that were previously silent gained their music. At the time of writing none of these have officially been promoted to working, but many are basically at that point.
In terms of arcade emulation this is likely what most people are going to remember as the breakthrough of 2019.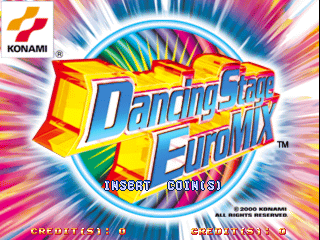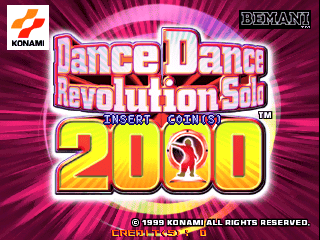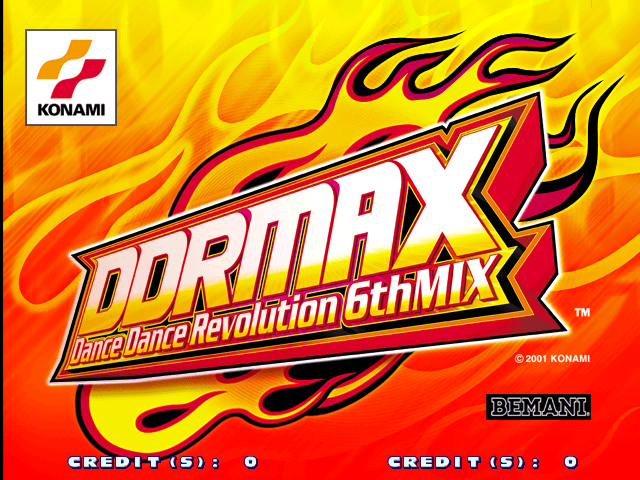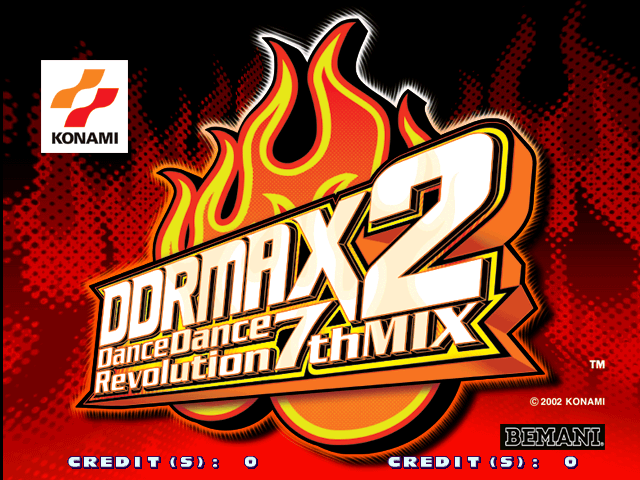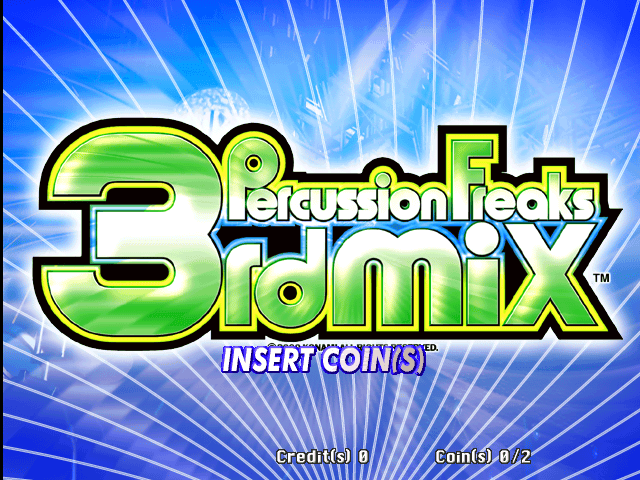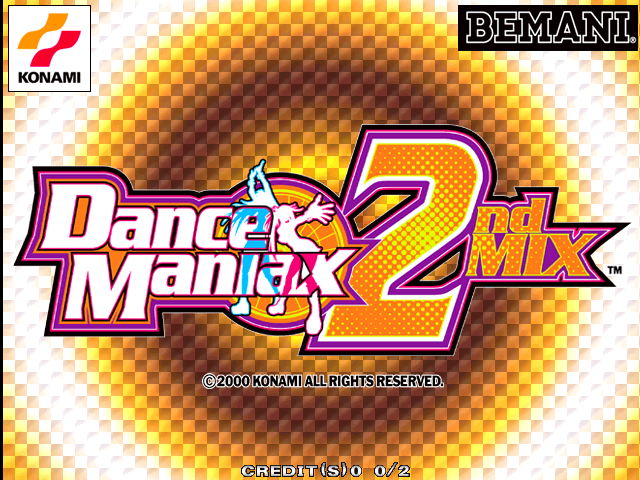 Running Up That Hill
In 2018 the Gaelco developed 'Salter Pro Cycle Tele Cardioline' machine was emulated, along with a prototype game based on the same concept. This wasn't the only software Gaelco developed for Salter however, and along very similar lines was produced 'Salter Pro Stepepr Tele Cardioline' which as the name suggests was the software behind a Stepper machine, rather than a Cycling one. In this case there was no arcade prototype based on the same concept, so this is very much more in the field of 'publicly operated machines' rather than arcades, but the tech is pure Gaelco arcade so I'm leaving it in this section.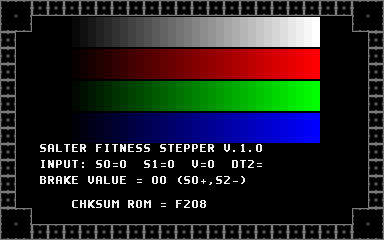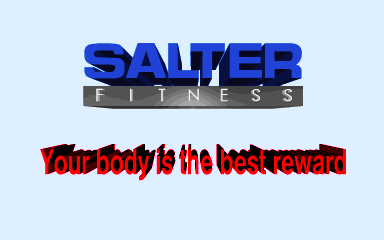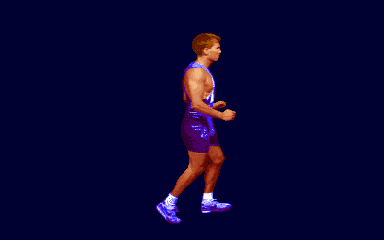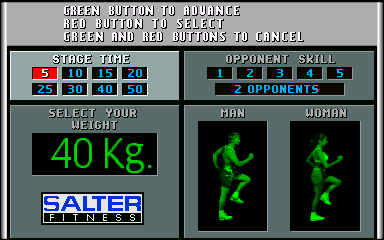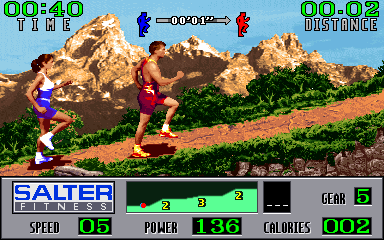 From Korea…
Most previous years we've see a large number of Korean arcade games found and dumped, 2019 didn't really follow that trend for whatever reason, maybe because the channels have dried up a little or possibly because contacts outside of the US, Europe and Japan have been busy with non-emulation business.
Urachacha Mudaeri is one Korean game that did turn up however, and it's a wild Bishi Bashi type game, albeit one that requires Korean language skills for some quiz sections.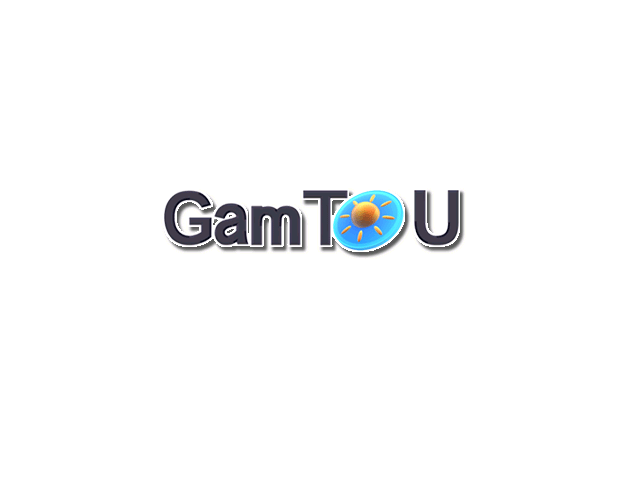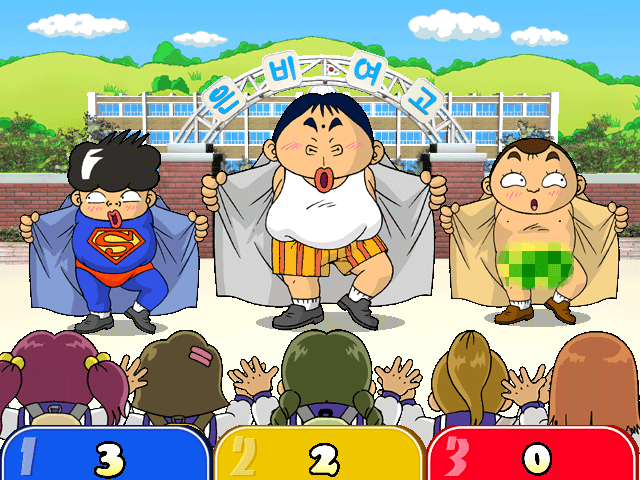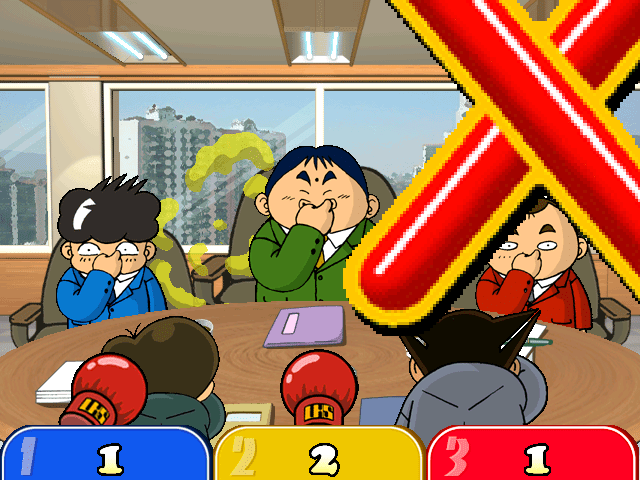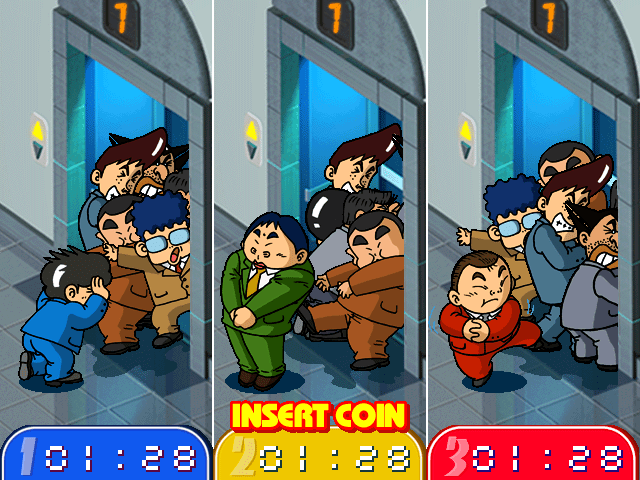 Protection, Protection, Protection – The Good
A big theme in the arcade side of MAME in recent years has been the emulation of protection devices. Thanks to recent techniques has been possible to read out the internal ROM data from many devices that a decade ago weren't considered feasible at all, which in turn gives more correct emulation.
Data East's Birdie Try is one game to benefit significantly from having a proper MCU dump as the MCU controls many factors of the ball movement. In much older versions of MAME this game was incorrectly marked as working, but in reality it didn't work properly at all; club types had no real effect on power, wind had no real effect on direction etc. It was eventually downgraded to NOT WORKING as a result of this, but with the MCU finally dumped it could actually be marked as working again, and properly this time.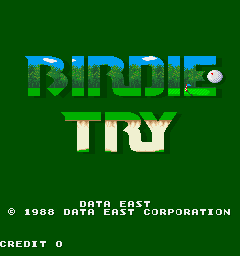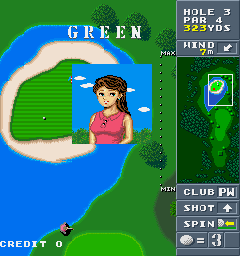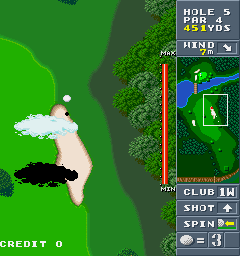 Rainbow Island Extra Version was the final Taito C-Chip protected game without a real dump; the Rainbow Islands C-Chip had been previously dumped, and in order to remove the old protection simulation from the MAME source, a fake ROM with altered data was being used for Rainbow Islands Extra (as it's basically the same game but required slighty different data tables in a different order) however 2019 saw the proper ROM for the Extra version dumped too, meaning all known Taito C-Chip games are now using proper C-Chip emulation.
While protection features provided are minimal Capcom's 1943 and Taito's Wyvern-F0 also now use proper MCU dumps.
The MCU hookup in Capcom's Bionic Commando was also improved, removing the need for an input hack to have working controls.
Woodplace developed 'The Deep' also saw the simulated MCU replaced with an emulated one.
Seibu's protection scheme continues to be one of the more annoying ones we've encountered, not relying on an MCU, but a custom programmed, programmable FPGA offering various game support functions. Progress on simulating this inched forward, fixing the known remaining issues with SD Gundam Sangokushi Rainbow Tairiku Senki to the point where the game is considered to be working. Of note, the 3rd level boss now appears correctly.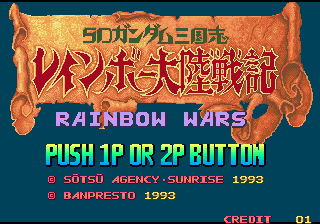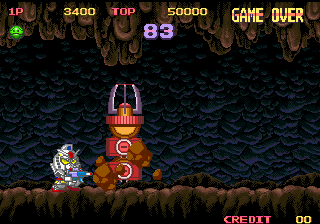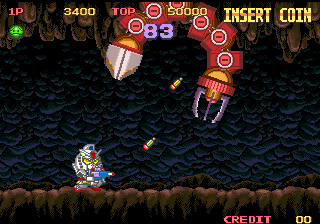 Protection, Protection, Protection – The Bad
Unfortunately some new things are found that are protected, and for which there is no way to dump the protected parts (or the boards can't be risked)
In the case of Fantasy Story the PIC is used to drive all the sound, so while this addition is fully playable, MAME's higher standards today mean it remains marked as NOT WORKING due to the missing critical component dump that drives the sound.