I've now set up a PayPal account linked to "hazemamewip@hotmail.com" so if anybody wants to contribute towards the purchase (and shipping to Sean / TeamEurope) of Plug and Play devices, then that address can be used. It will help enormously with sourcing additional units, plus any spares we might need for experiments (sometimes dumping is not straightforward as many of these don't use regular ROMs, but ROM globs)
As these are donations, not payments for any specific guaranteed product or service, be sure to send them as gifts. Also don't send email to that address, it won't be checked. If you want to discuss sending a specific unit you already own instead, please tag on on Twitter.
---
One type of Plug and Play (and console) game that's going to be difficult to experience outside of emulation is the Lightgun Shooter. Prior to Wii style sensor bars the majority of these rely on using a CRT television to work, and those are becoming all but extinct.
A handful of Lightgun plug and plays have been emulated in the last month or two, and some others picked up but not yet dumped.
I'm going to start with the Tiger Games / Hasbro published "Mission Paintball: Powered Up" This one set me back in the region of $40, which is obscenely expensive for a Plug and Play, but for whatever reason, after over a year of watching out for it, it was still only showing up 'new in box' and while that price was, in reality, too high for even a 'new in box' unit, curiosity did get the better of me.
What we have here, and this might shock people, is a genuinely good game from Tiger Games. I guess maybe it isn't quite as surprising when you note that Tiger Games also developed Dream Life Superstar, and some other titles that were well received back in the day, but in a sea of games that really feel like they didn't have much work put into them this one stands out. Like Dream Life Superstar this pushes the boundaries of the SunPlus addressing by using a 16MByte ROM and banking. The reason for that capacity becomes obvious once you start playing; animations are fluid, sound design feels complete, and there's a decent variety of stages with varying gameplay. This builds on other Tiger developed games from the period and expands on it in every way.
At heart it is a lightgun shooter, you shoot the targets, you manage your ammo, you move from scene to scene. In this case some of the levels are presented in a more maze like fashion, where you select where to go, and must respond to calls for help, or find a flag carrier you're meant to be protecting. Sure it's not the most original game, but when you consider just how bad a lot of the software that came with the guns released for big name home consoles was (eg. the pathetic library available for the Genesis Menacer) then you have to look at this one in a positive light and as it's all Painball themed it's family friendly too.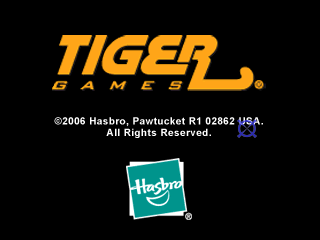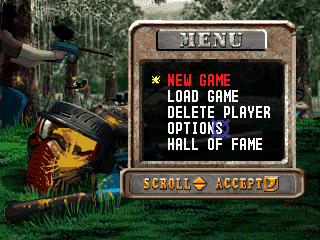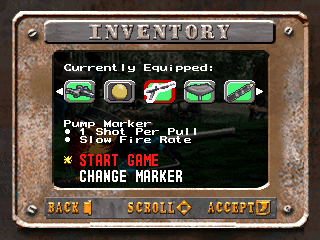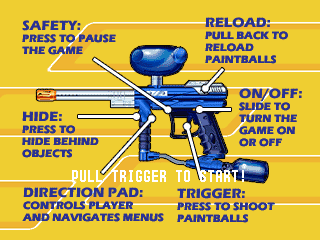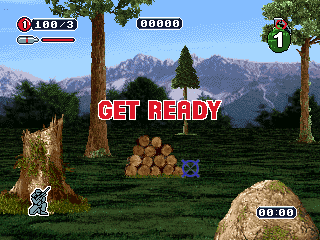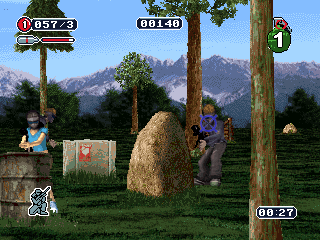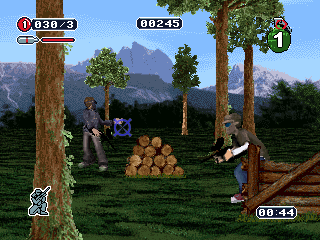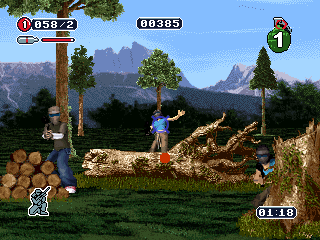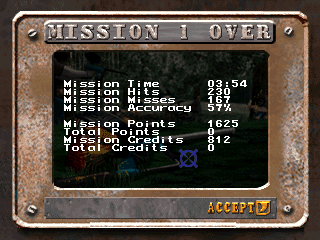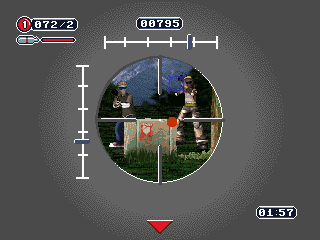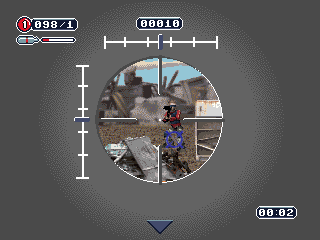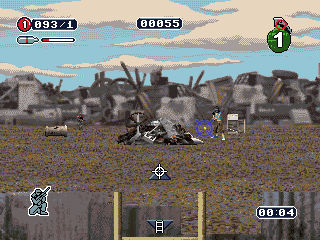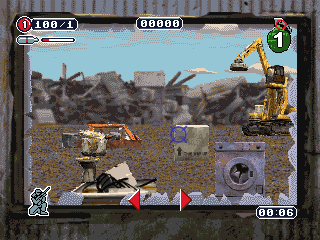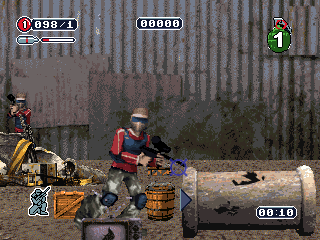 Tiger was also involved with "Star Wars : The Clone Wars" another Hasbro published Plug and Play. This is actually a newer release than Paintball Powered Up above, but ultimately feels like a lower budget, more stripped back production.
Right off the bat this is an easier game than Paintball, much easier, there are no pressure and ammo limits to concern yourself with, no stages requiring nightvision, and while there are some 'defend position' scenes thrown into the mix and the maze-like sections still appear in places the focus is more on blasting your way through the waves of enemies, shooting them in the optimal place to ensure their quick destruction. The easier difficulty is balanced out with something akin to an achievement / trophy system that requires stages to be completed in specific ways, clearly taking cues from the Xbox 360 which was the console of choice when this was released but opinions on if that's a positive way to add an extra layer of difficulty have been divisive.
Maybe the real issue with this one is when compared to Paintball there's a noticeable lack of variety in enemies, often minimal frames of animation, and a sparse sound design; it feels like it could have done with a couple more months in development but by 2008 the lightgun genre was already firmly on its knees pending newer technologies, so maybe it's easy to see why the production values aren't quite as high here.
All that said, this isn't a bad game, if you like shooting things and you like Star Wars then you'll probably enjoy it, especially if you have a more modern gun setup to use with your emulator, but Tiger had already set a higher bar with previous efforts.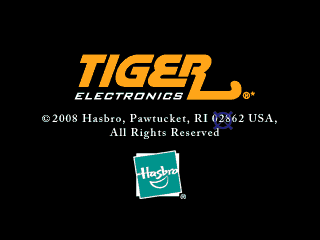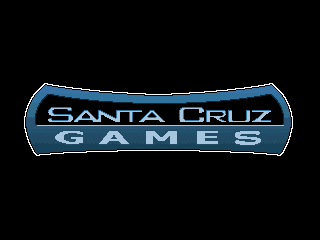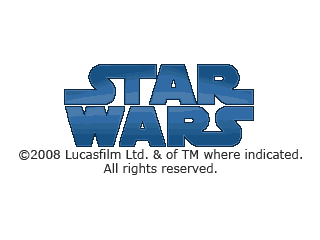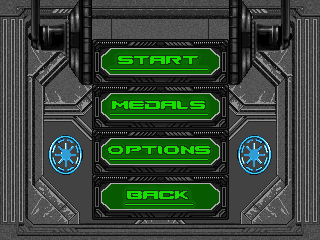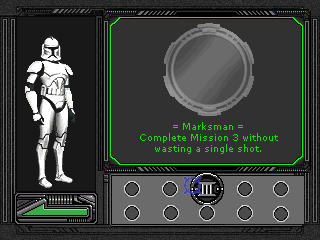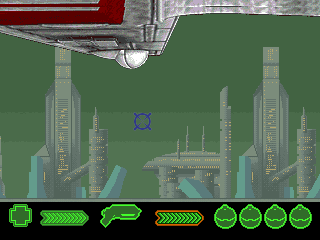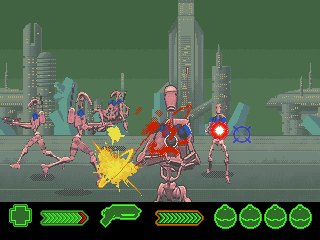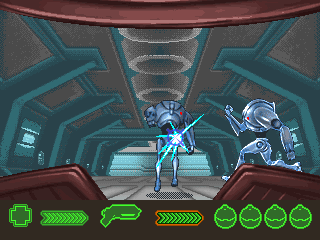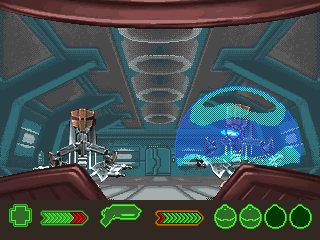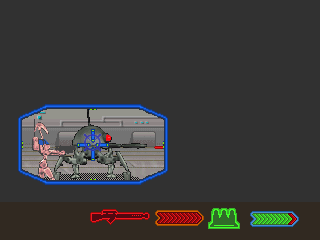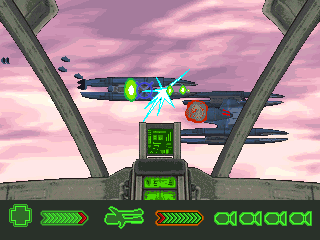 "Teenage Mutant Ninja Turtles: Mutant and Monster Mayhem" is disappointing.
While the Tiger developed games covered above were well fleshed out, with a good variety of gameplay, some degree of challenge and a respectable amount of polish, this Tech2Go title is found sorely lacking in all of those areas.
I think it's fair to say this game was aimed at a younger audience.
The controls are very simple, you aim and you fire, there are no additional buttons here. One thing I did find when emulating this is the game refuses to register shots unless the X and Y position of the gun has changed from the previous shot, this means I have to add some 'wobble' to the shots in MAME as using PC controls you're more likely to try firing in the exact same spot.
There are no options as such, just an Easy or Hard mode, and the only thing that changes is the number of lives you start each stage with, not the actual difficulty.
There are 4 levels to choose from, each with 3 stages and a boss fight at the end of the 3rd stage. The levels can be done in any order and each present a different theme, although the gameplay doesn't really change. There's no bonus 5th level after you complete the 4 presented, that's all there is on offer. Gameplay simply consists of shooting the bad guys, and not shooting the Turtles if one pops up; if you do it's the instant loss of a life. Lives are restored after each stage. There are a few powerups, such as one that clears the screen of enemies when shot, but nothing too interesting and you can't save them for later. There's no real animation either, characters just slide into view, fire off a few shots and fire out of view, it all feels very bare-bones.
The lack of polish here means I can only assume that this was developed using TVs that cropped a significant amount of the screen edge, because for practically the entire game you have leftover sprites near the border areas, you can see enemies appear before they're meant to be visible because backgrounds don't extend the full way to edges of the visible screen, and these aren't just emulation issues, there are videos of the real unit in action, on CRTs where you can see this in full effect.
At least with a mouse I completed this on the first sitting, there's nothing challenging about the gameplay, even on hard difficult you can take hits from the majority of enemies and still make it to the end. I imagine with a gun there would be slightly more challenge, but even then I'm not convinced any player with the most basic gaming experience would struggle to finish it on their first go either.
After playing the two Tiger games and enjoying what was on offer this instead feels like a wasted opportunity.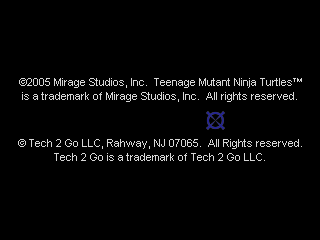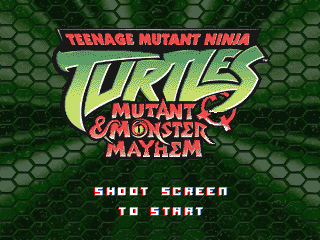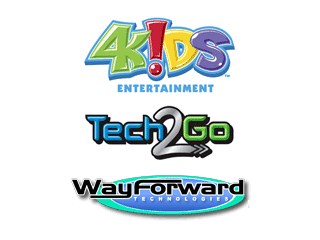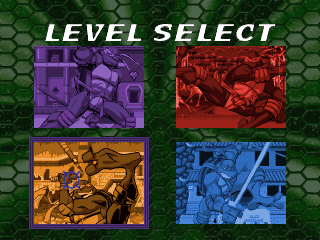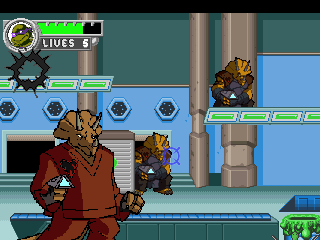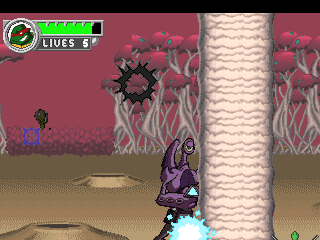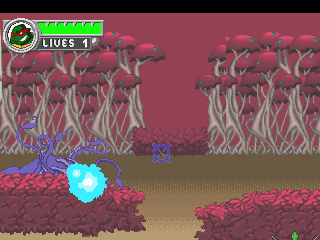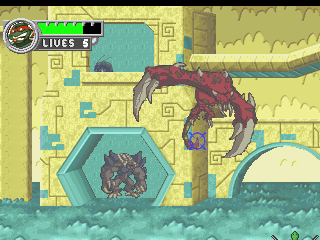 Moving on from lightgun games let's look at some Pinball. I'm going to start with an image from the VT03 SDK, a demo called 'Pinball'. This SDK demo contains no game as such, just a boot logo and a menu screen. This, like the other SDK demos is not especially interesting, it exists to show potential developers how to program the hardware. Support for this SDK demo was added around the time the VT emulation was added in MAME.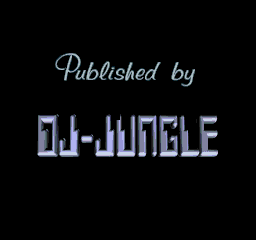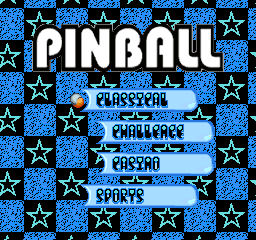 Fast forward a few months, and we picked up an ABL (Advance Bright Ltd.) Pinball. Here's what the boot screens look like.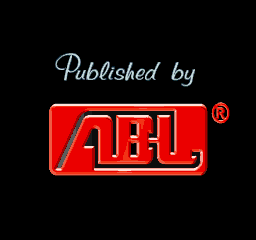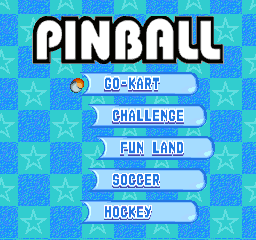 Looks familiar doesn't it? As it turns out, it seems either the SDK demo was used as a base for this Plug and Play, or the Plug and Play is the complete versions of the project on which the SDK demo was built.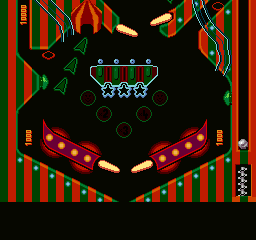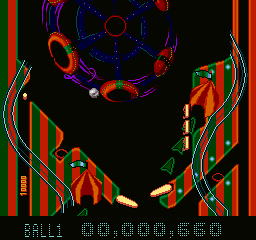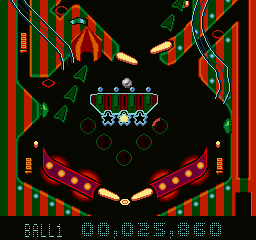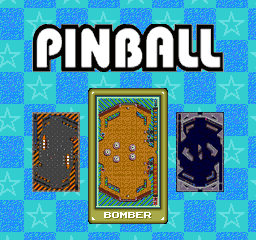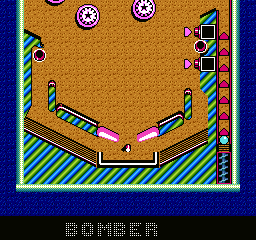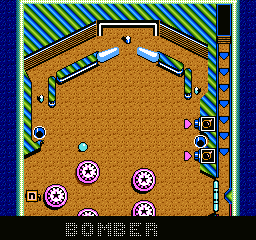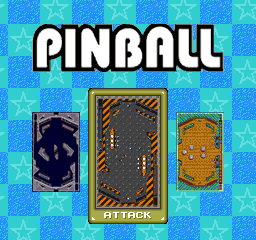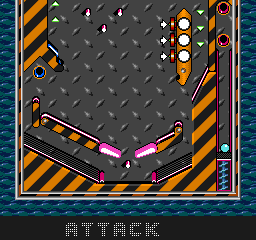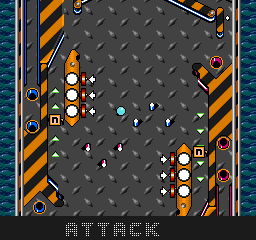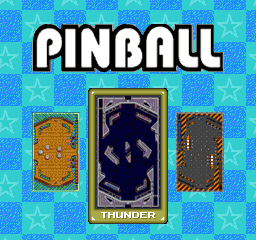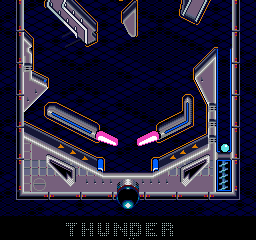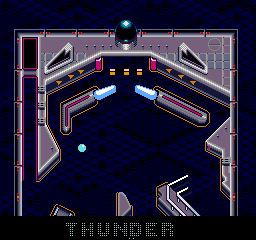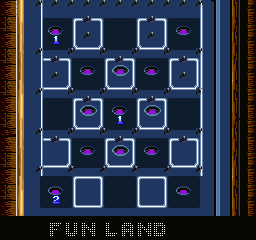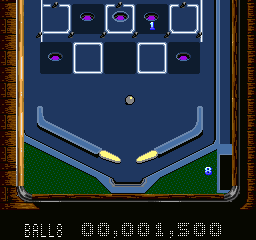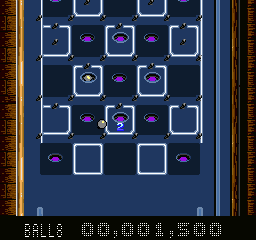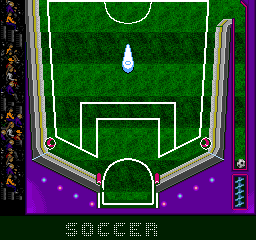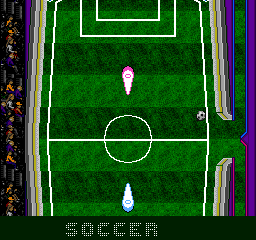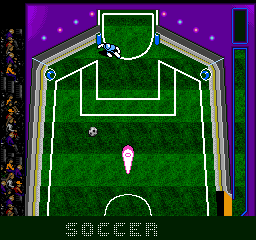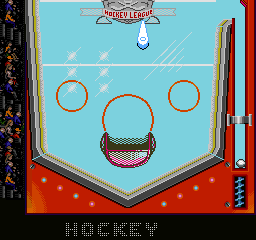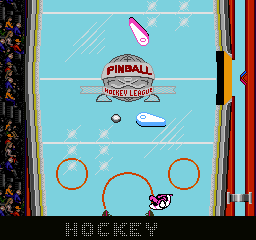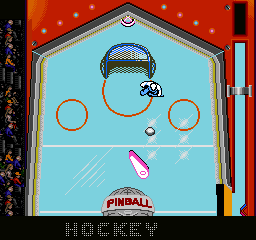 Anyway, it's your typical 8-bit Pinball themed game, where most of the game modes are trying to be too clever rather than presenting simple fun pinball tables. The physics isn't really logical, but it never really was on these 8-bit pinball games, it can't hold a candle to something like the JAKKS Pacific "Classic Arcade Pinball" which is playable in MAME despite the non-working state.
There's more to this story tho, because what was pointed out once this was emulated is that the tables, and game engine on show here appear to be lifted from the NES / Famicom title "Family Pinball" A Namco release which was localized as "Rock 'n Ball" in the US. This means that this Pinball title is actually a combination of the Pinball SDK demo for the menus and parts stolen from this NES title with some reskinning etc. to take advantage of the VT hardware for this Plug and Play. A strange mess of a product and another tale that emulation now helps to document.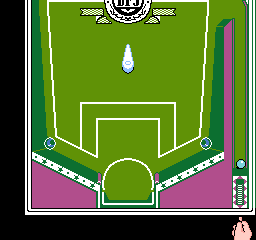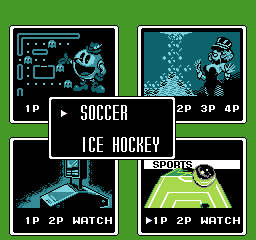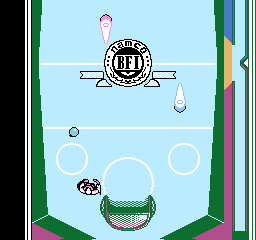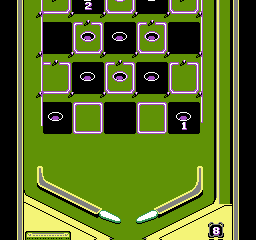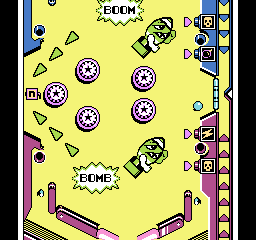 If Pinball games that are original and have story and structured gameplay to them then Tomy's Champiyon Pinball (yes, that's the spelling used on the title screen) is likely to tick a lot more boxes for you. This is a much better game that you can tell was carefully crafted rather than thrown together, and unlike many Plug and Play units this one even has a 2 player mode! Unlike many XaviX based systems this one actually uses regular button style inputs, so the buttons work too and as a result it was marked as working in MAME, although since all the menus are in Japanese it hasn't been tested extensively – there are lots of things to unlock and plenty I could have missed in my testing but on the surface this one seems absolutely worth your time.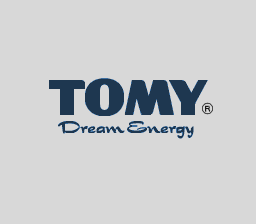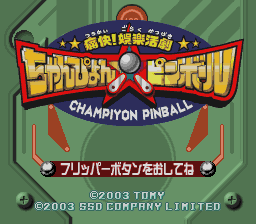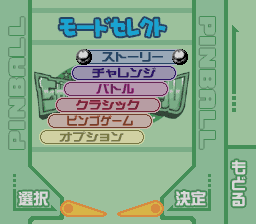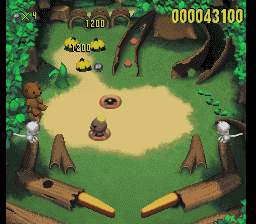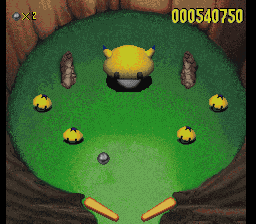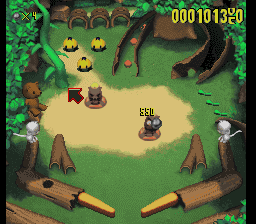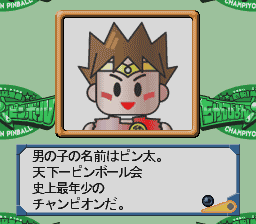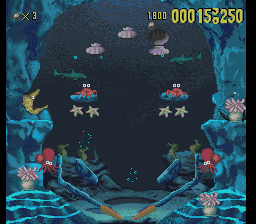 While the temptation here is now to look at more XaviX things I'll save those for another part, as the majority don't have working controls yet. Instead I'll close this part off with a loose end. The Technigame 4-in-1 Sports. This is a Enhanced VT (NES) based system, but unusually it has just the 4 games. Most of the time when you're dealing with NES based multigames they're absolutely loaded to the brim with every hack that could be squeezed in, yet this one was not. Outside of navigating the menu all 4 games here operate with just a single input, which acts on response to a motion from the original controller but in reality translates to a single button. In that sense it sits in the same family of games as the Shoot 'n' Score from a previous part, that being sports games driven by a single input.
There's nothing really special to note with this one. It's does what you'd expect, none of the games are great, but at least it refrains from going down the usual route these NES based things go.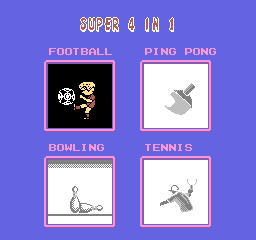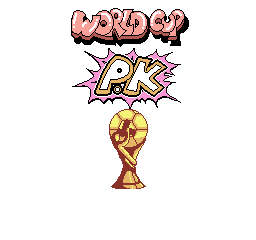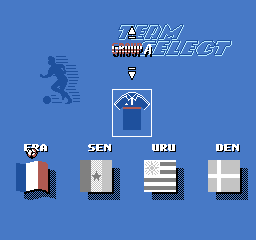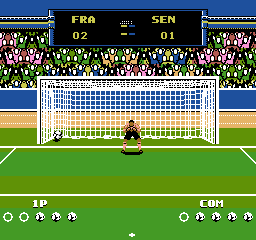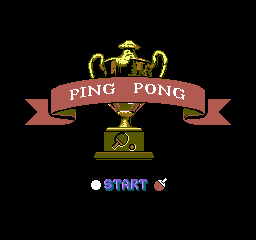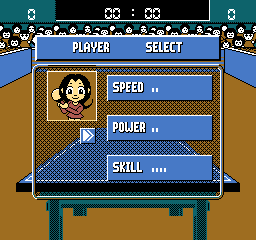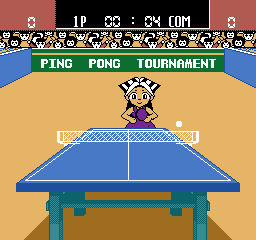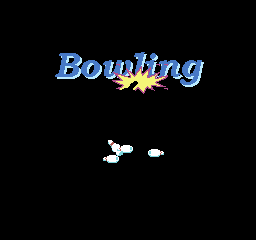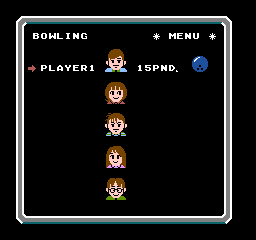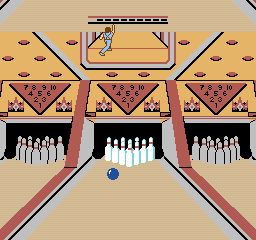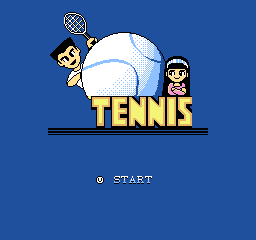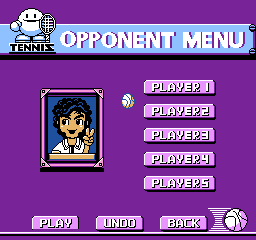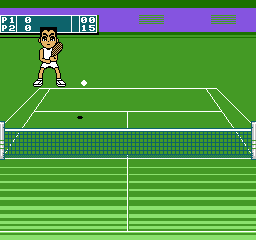 So there you have it, another part, and at least a couple of games that might have slipped under your radar that are definitely worth checking out and others that might end up being a passing curiosity which again is the beauty of something as diverse as MAME.