With the reverse engineering of the Gunpey compression scheme not exactly going well I decided to turn my attention elsewhere for the time being. (I did add a few things like the alpha blending, but it's not worth showing)
Smitdogg and the Dumping Union got a rare Data East board for a game called Dream Ball, a gambling game.
The credit list I've been provided with is 'J. Finney, TrevEB, Yohji, Smitdogg, The Dumping Union'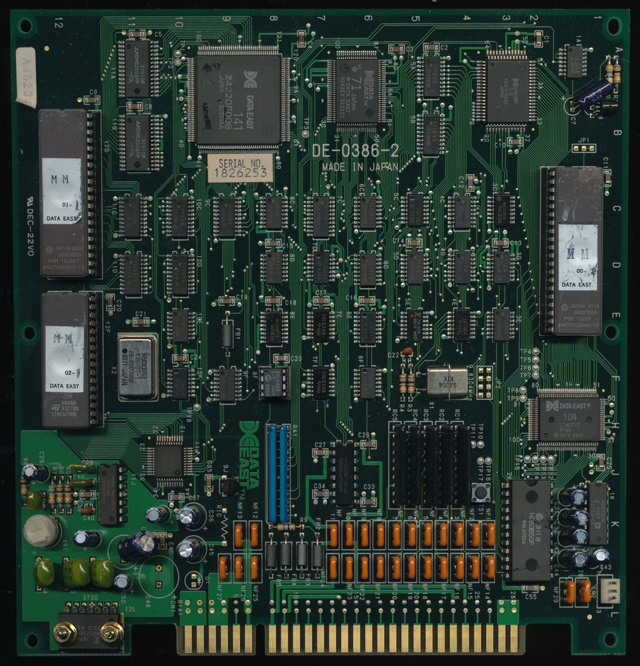 (The Dream Ball PCB, picture provided by The Dumping Union)
The hardware uses common Data East components, and is clearly purpose built for low-cost Gambling games, and appears to lack any form of sprite chip (it has a Data East custom 71, but without being paired with a 52 I guess it doesn't handle sprites, probably just palette / mixing)
The game boots to an NDK 1993 copyright, which is starting to become interesting because it's a company logo / name we're starting to see in several Japanese gambling games with little in common between them.
Anyhow, moving on to the emulation, being common components it was pretty easy to hook the basics up, add some inputs and get a playable game. It will give a payout error if you select Payout because the hopper isn't emulate, but beyond that it works, and was a trivial addition.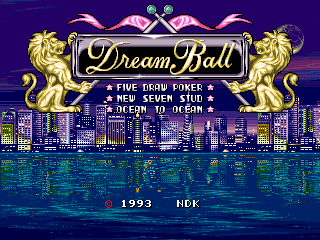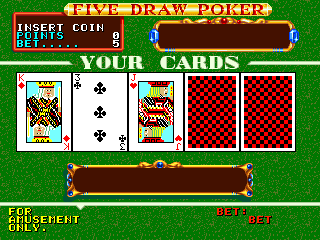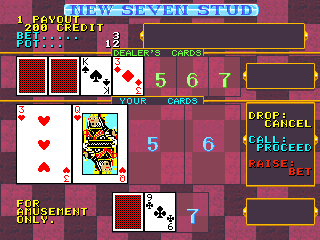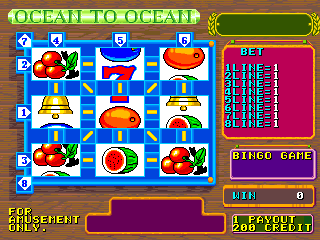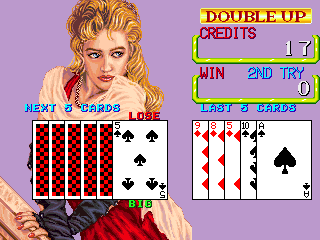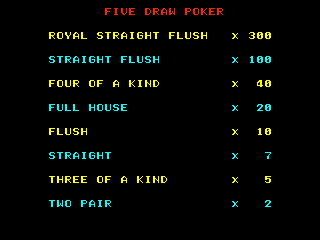 (Data East / NDK gambling game 'Dream Ball')
The game doesn't seem to use any balls, not even lottery balls, but the background of the Title Screen is awfully familiar. For anybody who hasn't already recognized it, it's from Pocket Gal Deluxe another Data East game, at least THAT one has balls.. What this means however is it's quite likely this 'Dream Ball' really is a Data East product, just licensed to NDK.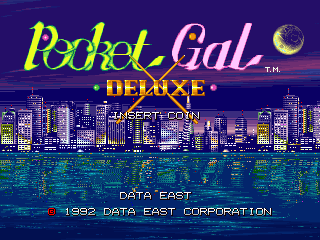 (The title screen background is recycled from Pocket Gal Deluxe)