Oriental Soft were a Korean developer probably best known for the titles 1945kIII and G-Stream 2020 (which was produced by Oriental Soft Japan). It is also one of the ancestors of Triangle Service who would go on to make titles like XII Stag and Trizeal.
We (the MAME development team) were recently contacted by a se yong Jang, informing us that he was the main programmer of another Oriental Soft game 'X2222' and that he would like to see it emulated. *edit* He has kindly filled us in with some further history of the game, it's development, and the involvement of Promat in the comments below
We were forwarded several roms, including graphics and two raw '.HYE' hyperstone object files. For one of the .HYE files (an older, prototype revision) we were also supplied with a ROM binary. Unfortunately we don't know exactly how to convert the other .HYE file to a ROM binary and it seems the one we do have as a binary doesn't quite match the sprite graphics we were given. No Sound ROM was supplied either.
The hardware, as it turned out was a variation on G-Stream. Much of it was the same, sprites, 3 layers of tilemaps etc. except for one critical difference. Instead of using 8bpp indexed graphics and a palette this game actually stores raw 16bpp RGB data in the graphic roms (meaning you can only have half as many graphics in the same space and can't do palette effects with them because the colours are hardcoded as part of the data)
MAME can't handle 16bpp data directly with the regular drawgfx and tilemap functions so I had to write custom functions in order to render this data correctly.
Eventually I got the game mostly working, there seem to be some sprite wraparound issues that need further investigation, but it boots and can be played.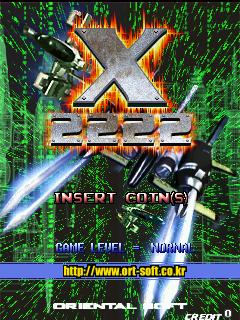 Unfortunately there's no sound due to the lack of any sound ROM (I'm assuming it's missing rather than it simply using some kind of YM chip, I should probably check tho)
Furthermore the graphics for all the bosses after the first level are corrupt due to the mismatch between the program rom we're using and the sprite roms we're using, the tiles referenced by the program don't match up.
Finally the code we're using is for a 5 level prototype of the game, after beating the 5th boss the game simply returns to the title screen. It's possible the .HYE file we haven't figured out how to convert is for a more complete build.
Obviously this is quite an unusual scenario, but I thought some people might find it interesting :-)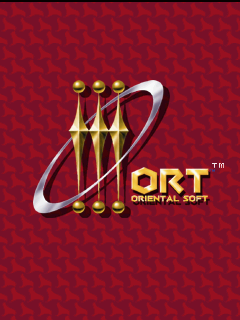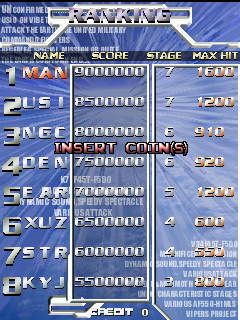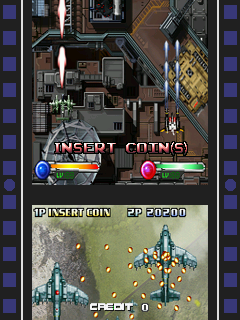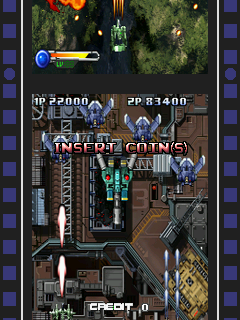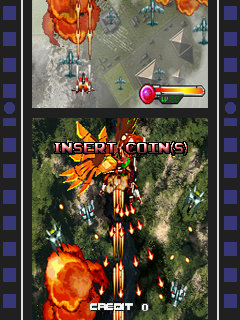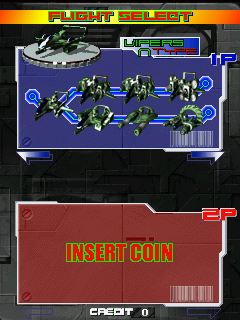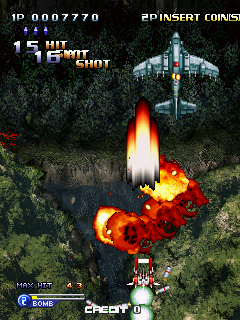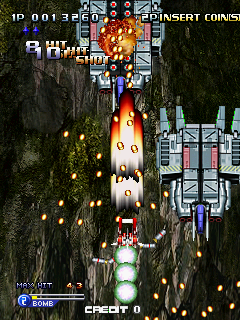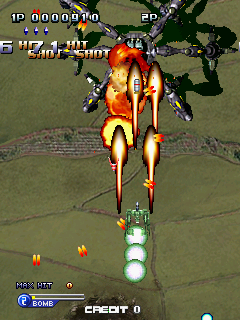 (Below you can start to see where boss graphics are corrupt due to mismatched sprite & program roms)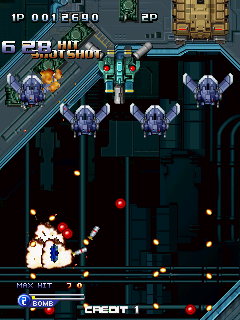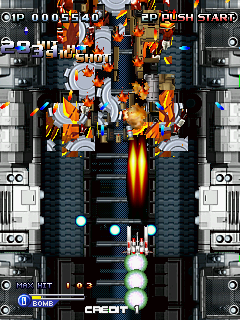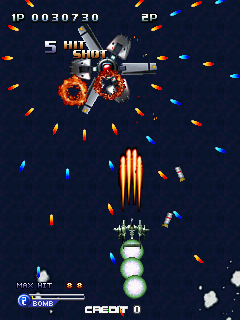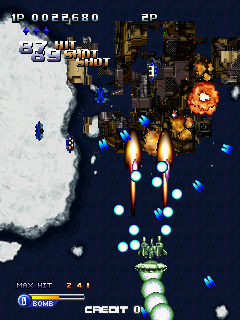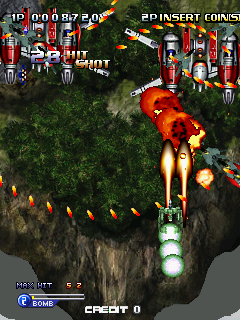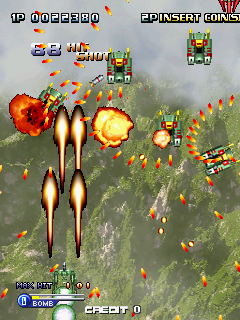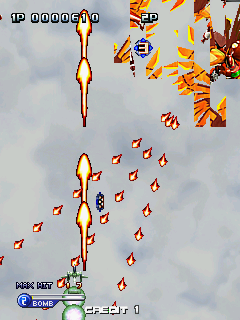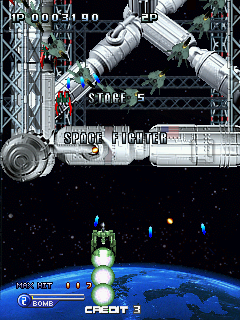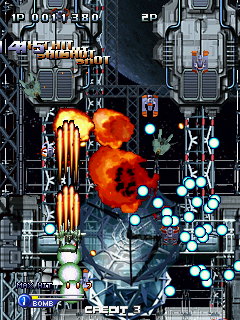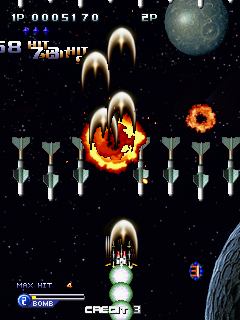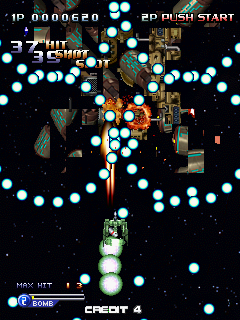 Thanks to se yong Jang for his involvement in this, it will be interesting to see if a more final version turns up, or the correct sprite roms for this prototype build.