"Toki no Senshi – Chrono Soldier" has been supported in MAME for the longest time. It's a Sega System 2 game, and records would indicate that it was added in MAME 0.34b3 which was released on September 17, 1998, so give or take a couple of weeks, 20 years ago.
What nobody seemed to have noticed in those 20 years is that the dumped version of the game was actually a prototype, and that the original hadn't actually been dumped. There was a note in the source added more recently saying that the existing set was possibly a bootleg, because an original board had been observed with an encrypted 317-0040 module and the code we had was decrypted, but nobody had noticed that the build we had was a very different version of the game.
The PCB with the encrypted CPU module was dumped recently, so I bruteforced the key (thanks to Sega's weak random number generation algorithms that were used to generate the keys) and got the new set running in MAME.
There were already a couple of unexpected difference with the new dump; firstly not only did the CPU code ROMs differ, but the tile ROMs were also different, as was one of the sprite ROMs and the colour PROM. This is highly unusual.
Comparing the initial gameplay demo there were clearly some visual differences, so I decided to delve a bit deeper into it.
The more I looked, the more I started to become sure that the old build wasn't a hack or a bootleg, but actually a prototype, with the new build being much more complete. First of all, let's look at the level layouts in the old build that's been supported for 20 years.
Older / Prototype build, Levels 1,4,5,8
I've grouped these levels out of order to make it clear that after level 3 the prototype starts recycling levels, in fact the first level gets used 4 times with different themeing and by the time you get to level 8 the theme / tileset doesn't seem to be complete either.
| Proto lv1 | Proto lv4 | Proto lv5 | Proto lv8 |
| --- | --- | --- | --- |
| | | | |
| | | | |
| | | | |
| | | | |
| | | | |
Prototype build, Levels 2,3,6,7
As mentioned, the prototype starts recycling at stage 4, so there are 2 more unique stages, stage 2, which gets recycled at stage 6, and stage 3 which gets recycled at stage 7. Again the themes change each time to make the levels still look fresh even when they're not. Note also the complete lack of background details here, it's just a single tile repeated meaning that really only a single stage was 100% complete at this point in time.
| Proto lv2 | Proto lv6 | Proto lv3 | Proto lv7 |
| --- | --- | --- | --- |
| | | | |
| | | | |
| | | | |
| | | | |
| | | | |
So we can conclude that in the earlier build which I'm dubbing a prototype, there is very little variety in the levels (3 complete foreground / object placement layouts, 1 complete background layout) and the final theme doesn't even seem to be complete.
Final build Levels 1,2,3,4
Now if we look at the new dump "Toki no Senshi – Chrono Soldier (MC-8123, 317-0040)" the new set, which came from a board with proper Sega EPR numbers and an encrypted 317-0040 module you can see that the level design has evolved quite a bit. I've kept the levels in order this time because no level layouts are recycled (so I don't have to group to make the point). As you can see, Levels 1,2 and 3 are basically the ones from the prototype but with improved background details etc. It was after that point the prototype started recycling levels, however, level 4 here is a brand new layout, not present in the prototype at all.
| Final lv1 | Final lv2 | Final lv3 | Final lv4 |
| --- | --- | --- | --- |
| | | | |
| | | | |
| | | | |
| | | | |
| | | | |
Final build Levels 5,6,7,8
Again, we have completely new level layouts here, the bosses do still cycle, just like in the older build, which is slightly disappointing, but the level designs for these later stages are significantly more challenging (or frustrating depending on your point of view) There is reuse of one of the visual themes (stage 5 and 7) but overall you can see that there's a lot more content here than in the prototype build. The final 2 levels are still a little lazy, with level 7 having a background with no detail and the level 8 theme being a palette swap, but it's likely there was no time left to develop them further and the actual level designs being unique was probably considered 'good enough'
| Final lv5 | Final lv6 | Final lv7 | Final lv8 |
| --- | --- | --- | --- |
| | | | |
| | | | |
| | | | |
| | | | |
| | | | |
There are other differences too, the new set actually has a staff screen when you complete it, and the high score table correctly shows that you reached round 08, not round 01 in that case too.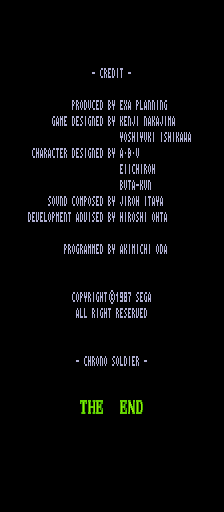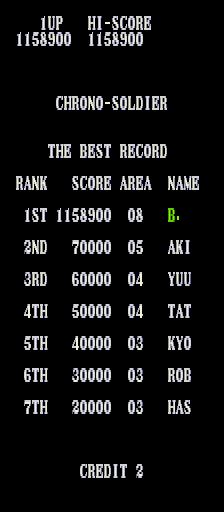 compare that to the old set, no ending, incorrect level shown.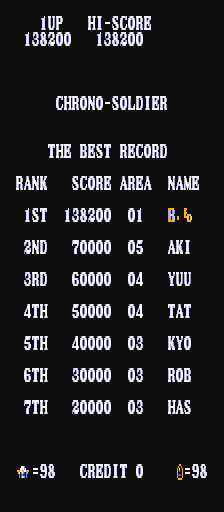 The new set also has a test mode, while the old one will just give you a black screen if the test dipswitch is set. note, the video ram check fails tho, this appears to be a bug in the game code that was probably introduced at the last minute and not fixed before release.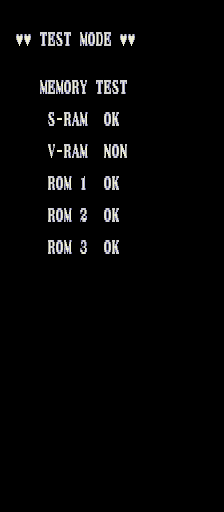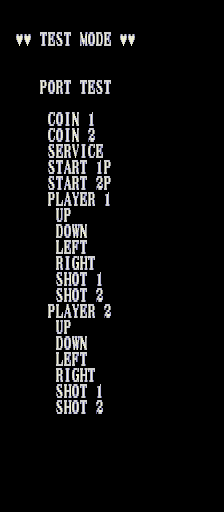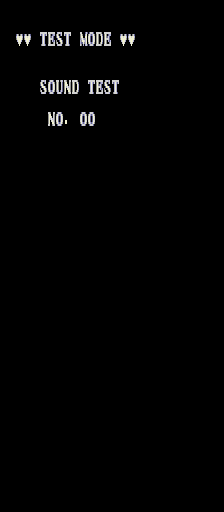 Title screen is recoloured slightly (like most things between the sets) but mostly the same, left is final, right is prototype.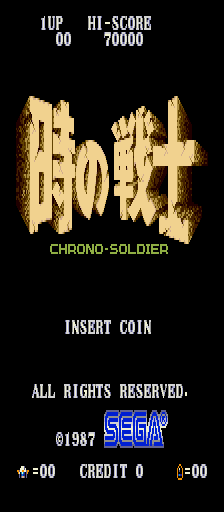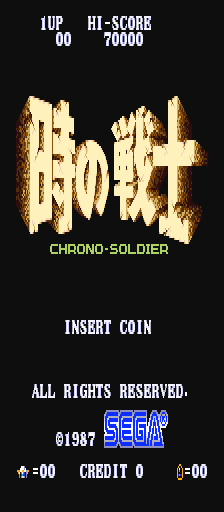 Overall you can see there are a lot of differences between these sets. I think 20 years must be a record for having something supported in MAME without realising it was a prototype and the final version was still missing.
Thanks to ShouTime for dumping this piece of history, it's been interesting to look at and might have gone unnoticed for even longer without his efforts to get this stuff preserved. Prototypes are fascinating, but knowing the final versions of games have been documented and preserved is vital when looking back at our history.
btw I'm happy for The Cutting Room Floor to use any of this research / resources contained in the write up as they see fit.