Capcom's LED Storm has an unusual history to it.
The home conversions of the game (Amiga, Spectrum, C64 etc.) were all based off a version called LED Storm Rally 2011. The most common arcade release is simply called LED Storm, or Mad Gear depending on your territory.
A partial dump of an arcade version of Rally 2011 has existed for a while, but the sprite roms, until now, hadn't been fully dumped because Capcom used a very unusual type of ROM to store the data, one that no devices appear to support out of the box. Guru spent some time dumping his however, so that all changes from this point forward.
system11 did an article on LED Storm last year when he picked up a PCB (which also happens to be an undumped European version – he's promised to dump the different program ROMs soon which has now been dumped). Mentski's excellent 'One Credit Champ' series on YouTube also mentions the differences briefly during a play of the more common arcade version in one of his videos (most of which are packed with little bits of trivia while he sees how far a single credit can get him in a game).
Anyway, lifting some of system11's screenshots for comparison, here is how it looks in MAME now with the correct sprite ROMs, PCB pics on the left, new MAME shots on the right.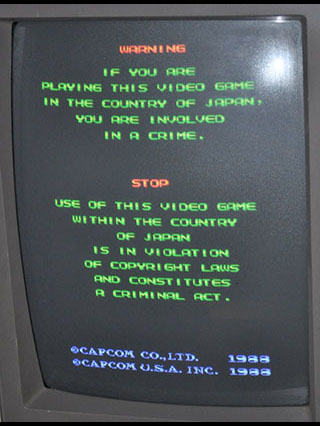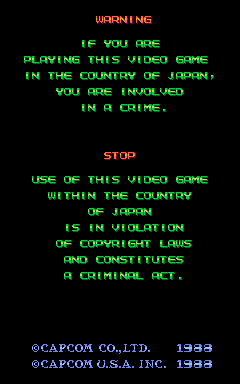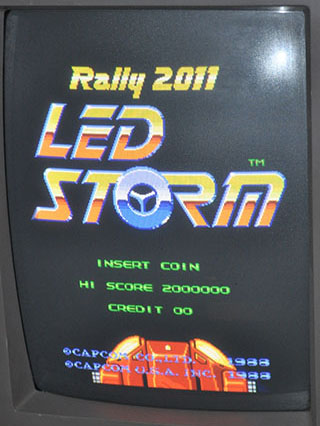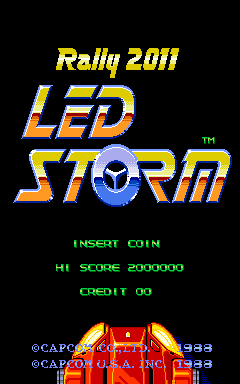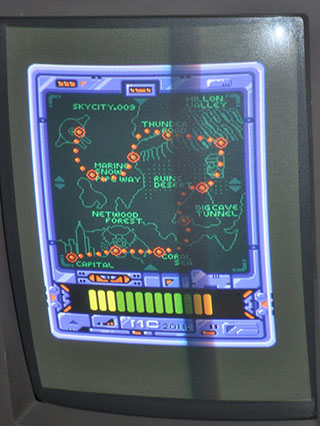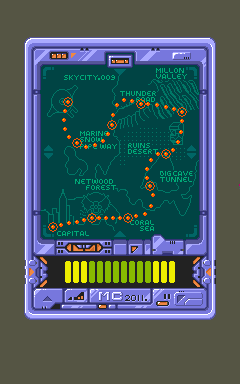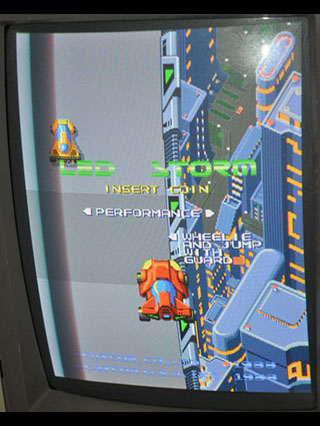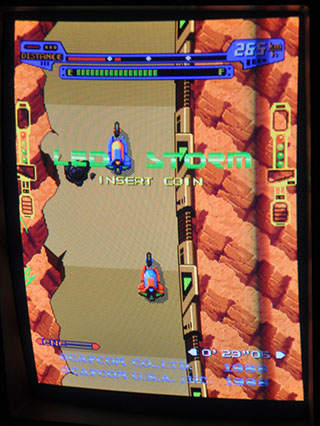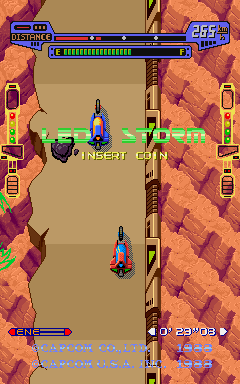 Much better than how it is if you run it right now!
I've also made a video.

My role in all of this was fairly minor, the arrangement of the data in the new dump was a bit different to the existing sets in the driver (those use 4/8 roms to contain the data) so in order to continue using the same decode function for all sets I had to adjust the ROM loading for everything else in the driver so that the data was in the same order as the data in the new roms, then adjust to decode function to match. (I could have simply added a new decode for this set, but I do prefer to try and keep things neat)
Anyway, if you can't wait for 0.167 (which will be released on the 28th of this month) then the current progress can be found in the GIT, you'll need the update Romset tho.