F1 Super Lap, the sequel to Sega's F1 Exhaust Note was sat in the 'Not Playable' pile for a long time. Modeler didn't emulate it, and when the rest of the System 32 games in MAME received protection bypasses it was overlooked too, with the assumption that it needed 2 linked boards to function at all. It came to light 9 months ago when this original hardware YouTube video was posted that the came could actually function with just a single board, either expecting some kind of status from the network hardware to indicate there was no linked board, or possibly putting the blame on the protection (F1 Exhaust Note was instead unprotected)
Sega used a variety of protection chips on the System 32 boards, with several using evil looking battery-backed FD1149 MCUs, F1 Super Lap was one of these. What Sega didn't do was protect any of the games especially well, and despite having these MCUs it looks like in most cases they're used for very simple memory copy / clear operations, which would be a good protection if used effectively but it doesn't appear they ever were.
It's hard to say exactly what the protection is on F1 Super Lap, there is a byte in RAM which locks you in service mode, maybe it's that? There's also a value which gets placed in RAM for what looks like a network wait but seems to lack any mechanism to clear it, so it could likewise be that. The game also makes some odd reads during the attract demo, causing the V60 to attempt to set a bad addressing mode which I'm guessing would crash the real CPU. To be honest, I'm not sure which of these things are protection related, and which are related to improper simulation of the network board. The game also has some priority glitches during the attract demo, but those could easily be general problems with the System 32 video implementation, it isn't perfect as several other games demonstrate.
Anyway, as you can probably guess I've got things going a bit further, actually quite a lot further. In current versions of MAME the game is simply stuck in service mode, I've fixed this problem, and even found a way to allow the game to be started and played, you might even consider it working although my driving is far too bad to do any extensive testing of it.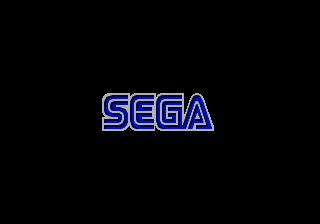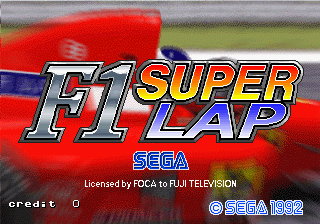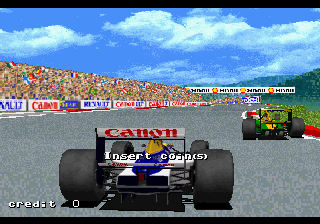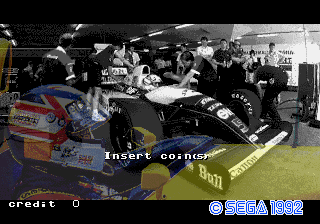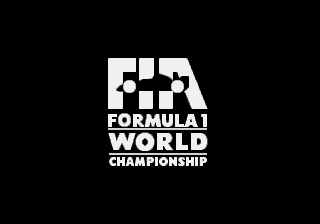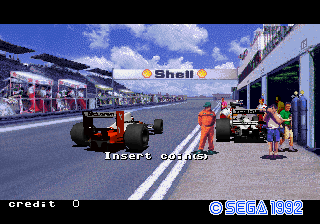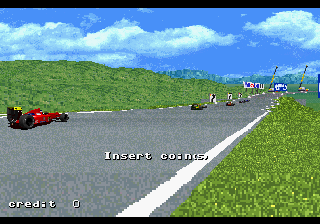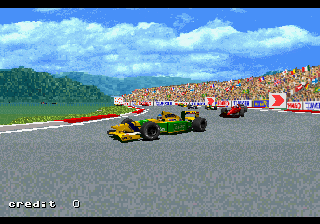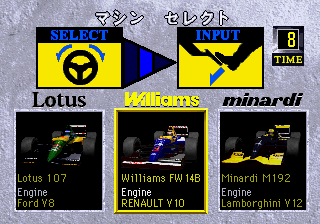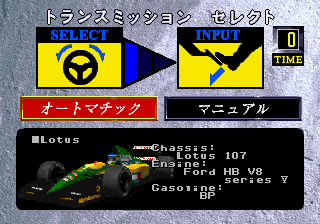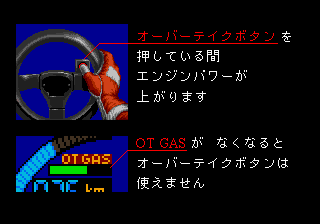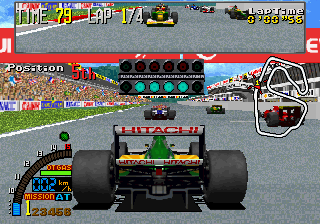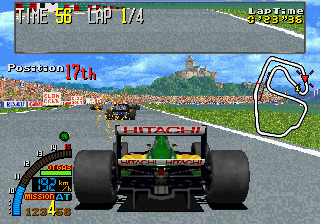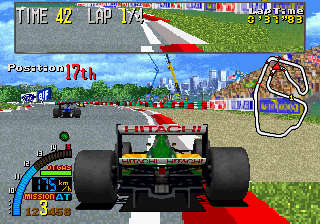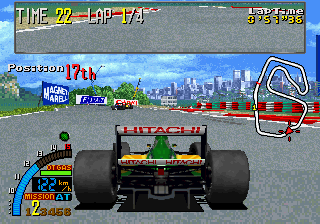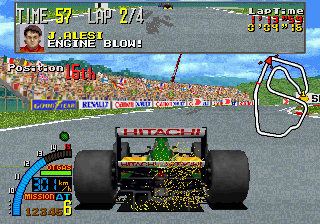 .. and just to back up my claims of being the worst player of racing games you've ever seen here's a little video of it running in MAME
*edit* Uncle Tom dumped his World region set from which the original YouTube video was made, so the new parent set in the next release will have English text / speech