This is the 3rd part in the Little Robin progress 'video diary'
I've improved the layer selection logic a bit which means that the letters you collect to spell the word 'ROBIN' are now correctly displayed at the top of the screen. One of these letters will drop down in a bubble each time you kill one or more enemies as part of a chain, collecting them all will give you a bonus stage after the current level.
I've also added the clipping logic, this is used between stages to clip out the sprites, and also fixes how items are displayed as they drop into the playfield from above.
I haven't worked out how the scrolling / smiley faces which should be drawn between scenes work yet, so those are missing, but overall this progress gives another nice improvement to the graphics and I can confirm that the game is fully playable from start to end.
There is something of a glitch on the 2nd form of the final boss, which I'm assuming is an emulation bug. When you defeat the first form of the boss it ends up being made into part of the background graphic so the game can display the 2nd form, but instead of just the dead boss becoming part of the background your old sprite, and any mini enemies the boss created also end up being stuck to the background. This can be seen on one of the screenshots below, these are all taken from later levels to add a bit of variety.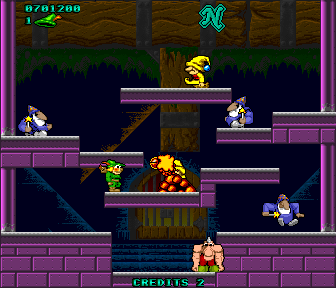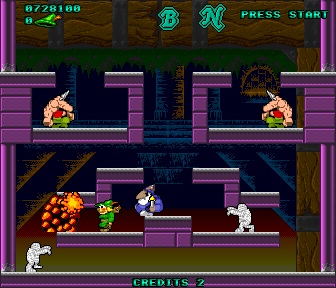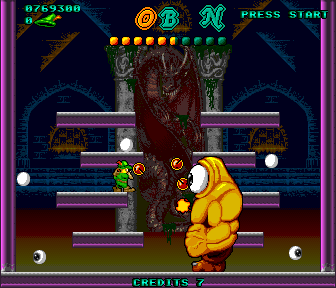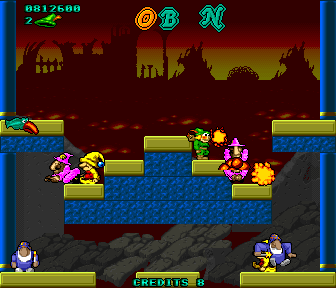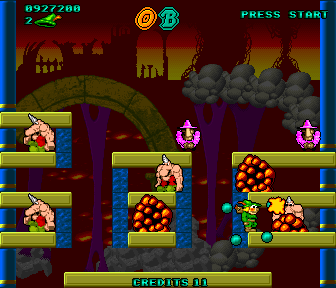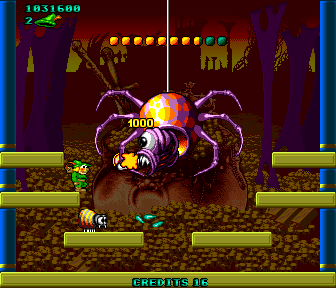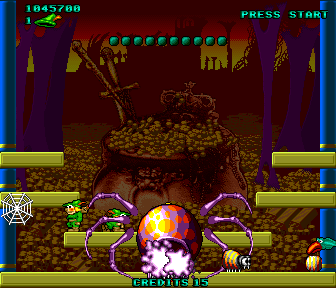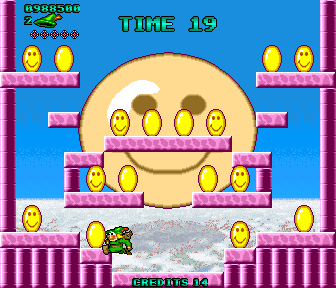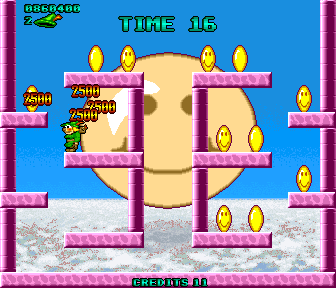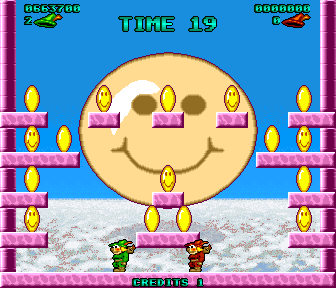 As this is a 'video diary' here is a video of the first 30 or so levels of the game with the current emulation code, lots of credit-feeding tho!
There's still room for a lot of improvement in the code (a fair number of the current guesses are questionable) and of course the missing video features, refer to the previous update to see dox's original hardware video.