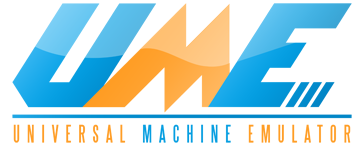 UME is the complete/combined version of the MAME / MESS project.
Official whatsnew texts for (MAME, MESS) provide full details of what has changed since 0.154, much of this has been covered in my 'ex' updates.
UME 0.155 Windows binaries – 32-bit, 64-bit and all tools
(source matches official mamedev.org source distribution)
Other Binaries (if you don't know what these are you don't need them)
MAME/MESS split 0.155 Windows binaries – 32-bit, 64-bit and all tools
Points of Interest
Not a great deal has changed from a user-visible point of view since the last 'ex' build, but I'll cover some highlights, and anything interesting I missed from the entire cycle soonish.
One thing I was looking at shortly before the release is a Mario Bros. bootleg. Most bootlegs are quite dull, often changing nothing of note, or offering a significantly degraded experience. This Mario bootleg was said to be on 'Ambush' hardware by dumper Tirino73 and while some things differ enough to make me wonder if it's really an Ambush board the sound system and a number of other details do seem to fit that profile quite well.
That's what is most interesting about this bootleg, the sound. Right now in MAME the original Mario has terrible sound, the walking effect is far louder than everything else, and it need some serious attention by somebody more knowledgeable about discrete sound hardware than myself. This bootleg however has a completely different sound system to the original, utilizing 2 AY8910 chips for sound effects and music. If that wasn't interesting enough the bootleggers based the melodies on Donkey Kong Jr, but they didn't just rip things directly because Donkey Kong Jr. doesn't use AY8910 chips either so it's clearly been reworked for this hardware.
There was also a Donkey Kong 3 bootleg on basically the same hardware. Unfortunately when these were dumped the colour PROMs were not dumped at the same time, and it's unlikely they're meant to be 100% the same format as the originals, this has made progress on the emulation slower. I've uploaded a video of the Mario bootleg which you can watch below, the Donkey Kong 3 bootleg is currently in a worse state.
Frisky Tom is an interesting little game too, previously we had 2 sets in MAME, the parent set, which is presumed to be a World release is the most polished of the two, it has a full attract demo cycle showing gameplay, it shows the game level 'Rank C' before each round, it calls the player lives 'TOM' in test mode, and represents them onscreen with a little icon showing your guy in the top left corner. It's also censored, because the game is actually an 'adult' game, believe it or not (probably easy enough to believe, it's from Nichibutsu)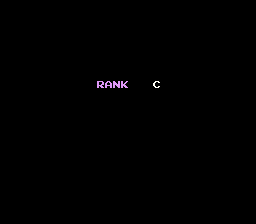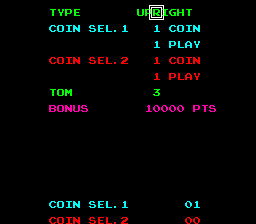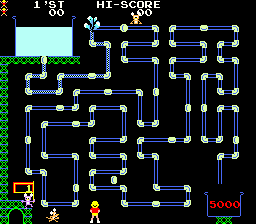 The other version in MAME was an older version, it's uncensored, it lacks a full attract demo, or the level display, and uses a water tank icon for the player lives, calling them 'TANK' in test mode (which until you realise means water tank, is a little confusing)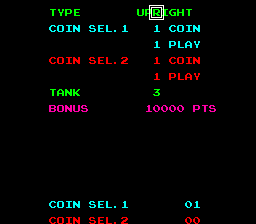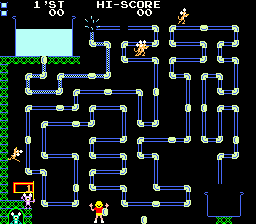 Just before 0.155 Andrew Welburn dumped another set of the game, and it seems to be an even older set. One interesting thing about this game is that the graphic roms differ slightly between revisions, obviously in part due to one set having censored graphics, and the other not, but also details live the lives counter icon previously mentioned.
There were two things of note with this new set, first of all the tile the contains the lives counter symbol on the previously mentioned sets is a blank tile, second the part of the main CPU rom that the protection MCU runs is encrypted (all sets of the game use a weird setup where the protection CPU just runs code from the main CPU, more like a sub-cpu than a protection cpu) This was a simple bitswap on the opcodes only, but is still an interesting difference. Once that was all figured out and the game booted it was clear why the lives counter tile was blank, this set, instead of using a symbol in the corner, uses a graphic near the high score text made from existing tiles, indicating it's probably an earlier set than either of the previous two.

It's always nice when new clones have actual visible differences, especially like this where it gives a snapshot into how the game was refined over time.