MAME 0.169 was released over at mamedev.org earlier this morning as the final release of the year.
There have been a lot of 'under the hood' modernizations which will hopefully have minimal impact, although do require updated compile tools, so if you build your own make sure to update your environment.
There are no major surprises with this one, although work done on some older drivers is definitely noteworthy. Vas Crabb's work means that the Zaccaria's Laser Battle / Lazarian driver (which also runs Cat and Mouse) got a fair bit of attention, making MAME easily the best emulator for those games now. Previously, despite being marked as working they weren't really properly playable.
I recorded this video of Lazarian a couple of weeks ago, although I should really re-record it as things have been tweaked and further improved since then, as you can see all waves are now playable tho.

Cat and Mouse also gained much improved colours, as well as working music / sound effects which really is the highlight of the game; it's not surprising Zaccaria heavily promoted the audio side of this game in their flyers etc. because every level has it's own melody, not the most common feature back in 1982. Unfortunately we're 99.9% sure that the sprite rom on this game is underdumped, probably incorrectly marked on the PCB and therefore ended up being dumped as the wrong size (much like the last program rom – which is why set 2 doesn't work still) Flyers for the game show graphics that simply aren't present in the set we have. I've uploaded a video of the current emulation state of that too anyway, and again we're easily the best emulator for that game now. If anybody has a PCB for Cat and Mouse we'd really like some videos, a redump of the gfx ROM as a larger chip type, and closeups of a few parts of the PCB.
You'll notice that Run and Gun is relisted in the new working section despite being 'working' for a long time. The reason for this is that the game never really worked properly, we ran it in single screen mode, but even then it was confused, the default option upon starting a game was 'play against the other screen', and option which shouldn't have appeared at all in single screen mode and worse still selecting it would cause the game to hang. The game now correctly runs in single screen mode, and also has some clones added with the dual screen setup (they use the same ROMs because it's actually the same PCB with a different dipswitch setting and a video demux board added, but in MAME it's easier to support as a clone)
A video of it running in dual screen mode can be seen below, there are still some minor video issues in this mode, but you can actually play a full 4 player versus match now.

One thing that shouldn't be overlooked is finally getting a bios dump from the GameKing handheld. This isn't working yet, but does boot to the internal 3-in-1 menu. The system has a resolution of only 48×32 pixels despite being released in 2003(!) I'm sure there were general household appliances with higher resolutions at that point. As I said, not yet working, but I do always enjoy seeing progress on these obscure handhelds, and dumping the bios / roms when they're not in standard packages (they're inside small epoxy blobs) is always a challenge, one that in this case is now out of the way.






The new 'Knock Out' set is quite interesting too, it had been sitting there overlooked and not added for many years because it had simply been described as 'copyright string removed' and 'no other changes' Turns out this isn't actually true. Below is how the existing Knockout set in MAME looked (and the original Triple Punch game on which it's based)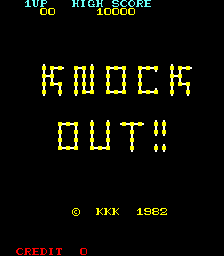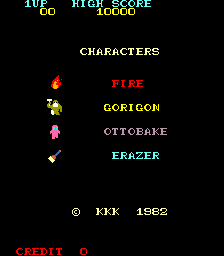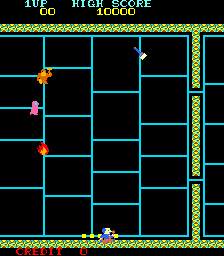 Now.. the new set looks like this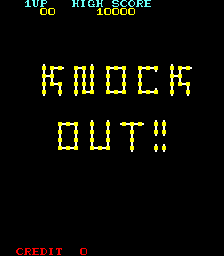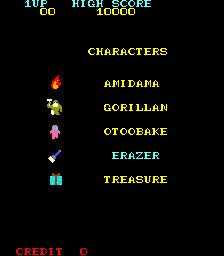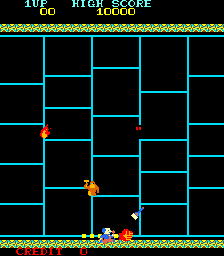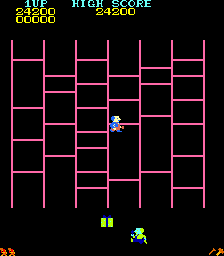 The copyright is indeed gone, and the set has definitely been hacked a bit for the Italian market (all the life dipswitch settings give you 2 less lives than mentioned in test mode) however there's also this extra 'Treasure' listed on the title screen, and a bonus round to go with it. Also the 'bean' type character is black, making it more stealthy, although I'm not 100% sure if this is intentional or if this set should use different colour proms, the character colour in the bonus round is a bit ugly too. Either way, a surprising discovery.
… more to come