Here are the first Work in Progress shots from The King of Fighters '98: Ultimate Match HERO after Morten Shearman Kirkegaard and Peter Wilhelmsen dumped the internal rom.
They show that the PGM2 emulation still needs work, especially with a missing sprite enable register and screen resolution control. There is also no music at the moment, and a hardlock in attract mode.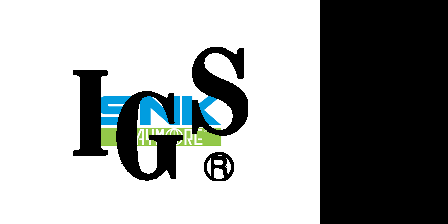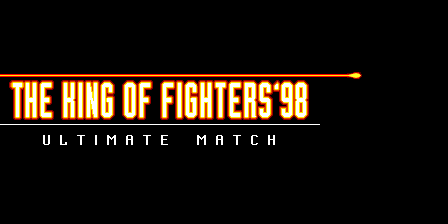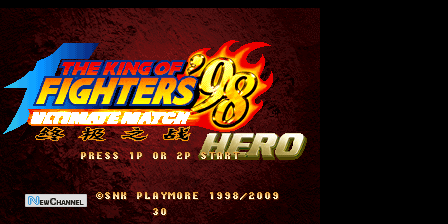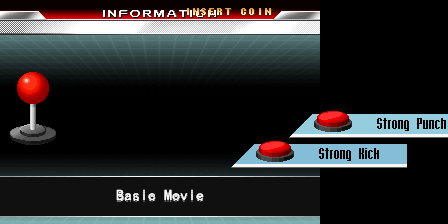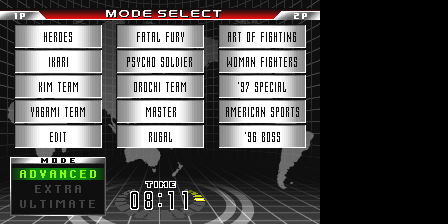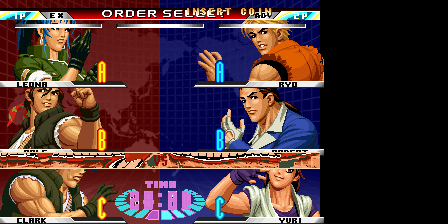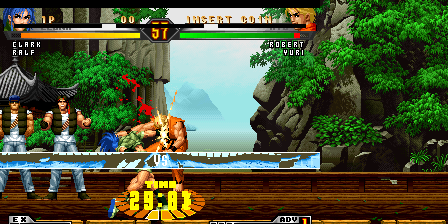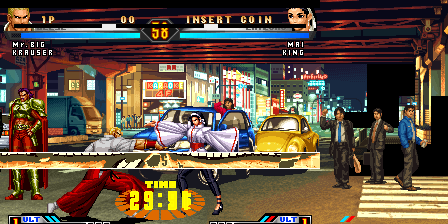 *edit* fixed various bugs, made a video. sound is still incorrect but being worked on.

*edit2* MetalliC improved the sound emulation, it should be good now
Some pictures for the non-videoy people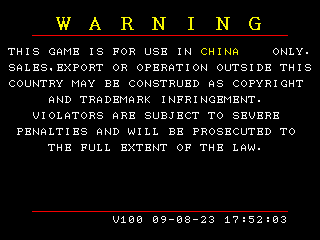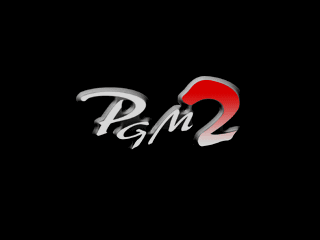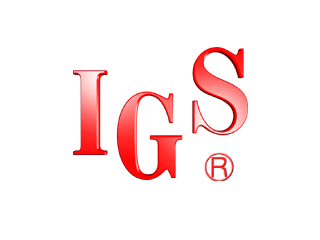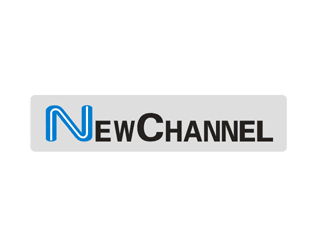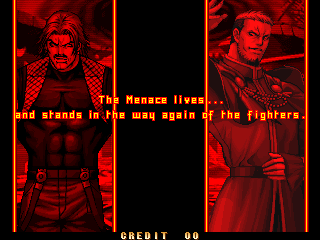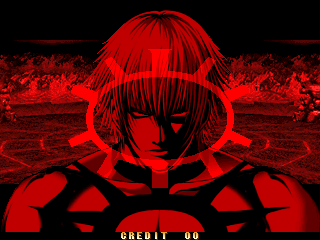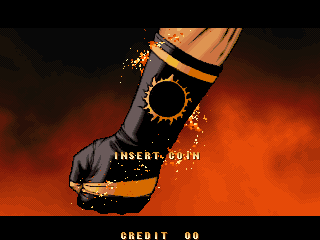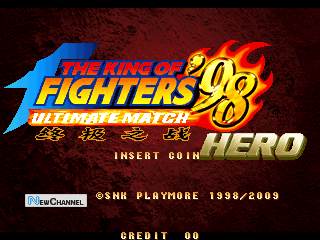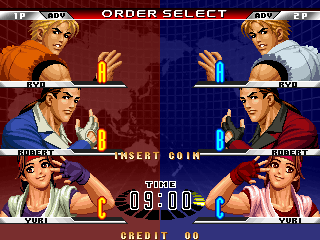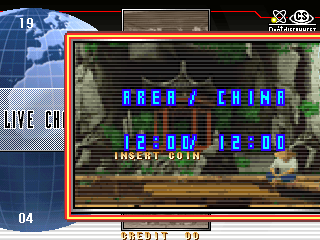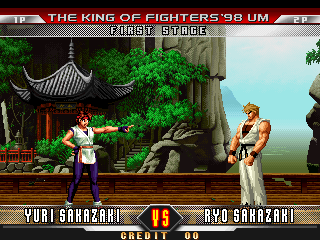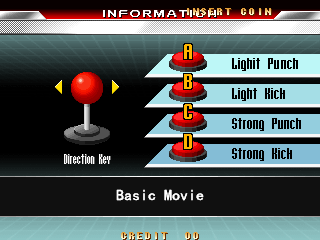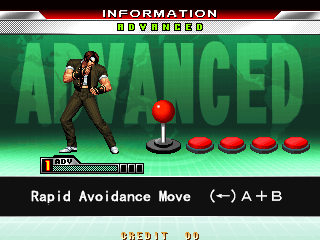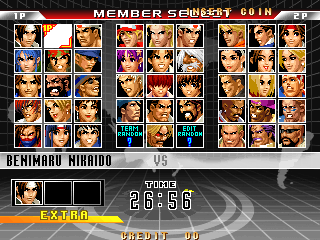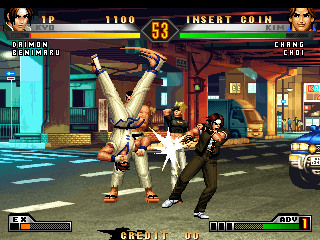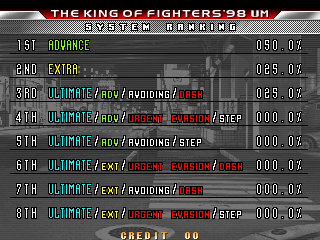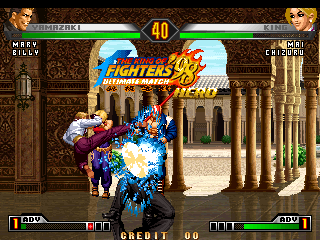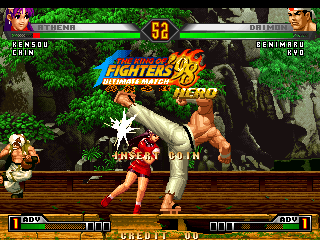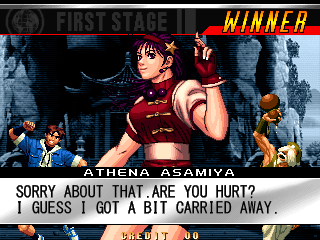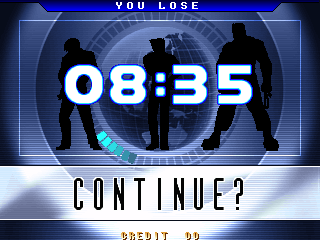 This progress will be in MAME 0.193
*edit* Further bug fixes to the audio, stage music doesn't play over intro if left in attract now.