Joysticks, especially those that were available for 8-bit and 16-bit computers back in the day often had a tendency to look rather phallic, but maybe none so quite as much as the 2004 JAKKS Pacific Spider-Man Plug and Play game. For a toy aimed at kids the definitely doesn't look like the most innocent of designs.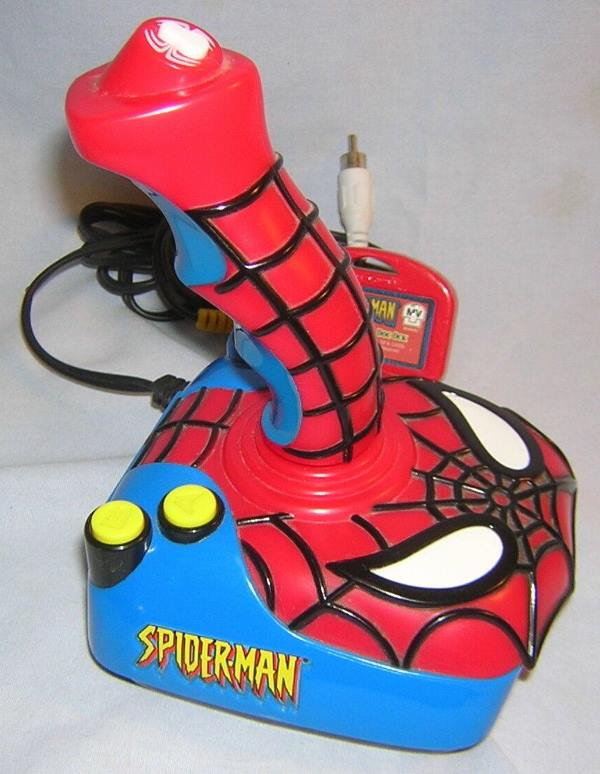 Anyway, with money from the 22 donations that have been received, I was able to pick up one of the GameKeyReady versions of this Spider-Man plug and play, as well as the game key to go with it. It runs on SunPlus hardware as expected, just like the other GameKeyReady units. Sean managed to dump the ROM with no issues.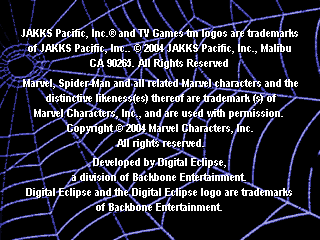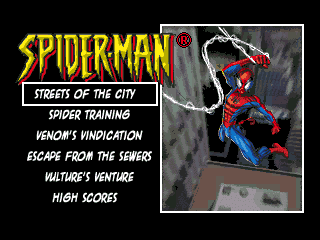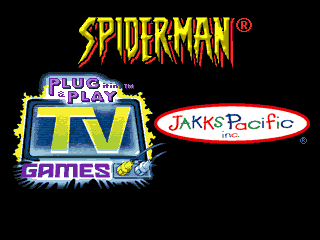 The primary game in the unit is a multi-level platformer, it's not too bad, there are certainly worse Spiderman games out there. You jump and swing about, collecting bags of money, beating up or webbing enemies until you get to a boss. It's a shame it only seems to run / animate at 30fps, but it's a nice little platform game if you like platform games.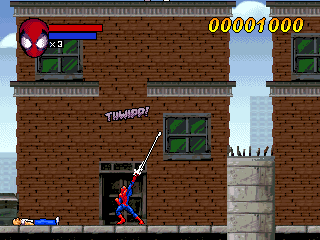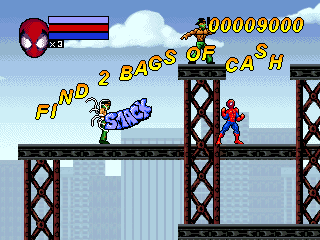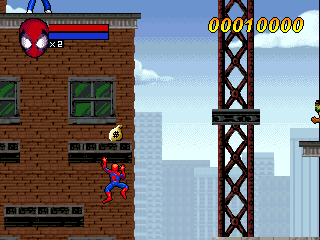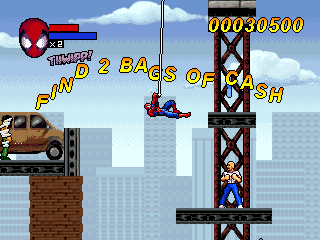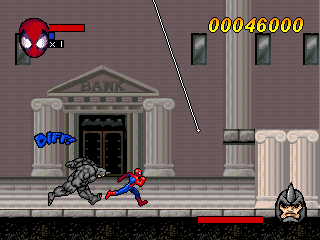 The 2nd game in the unit is a fast-paced 'Bank Panic' style thing, where you must quickly web attack the enemy cards that pop up (those with the red edge) while making sure not to web any of the friendly faces (blue edge) because that results in immediate failure. This plays well and is a good test of reactions.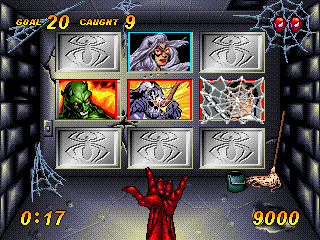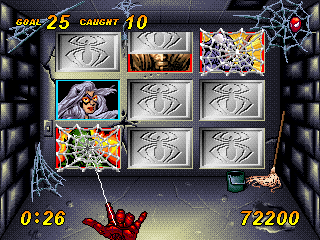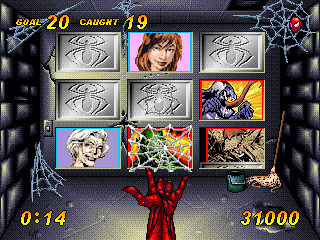 The 3rd game plays a bit like a Game & Watch title, you're having to follow Venom at the top, making sure to throw web to block his projectiles, while also defending yourself from enemies that run in from the sides.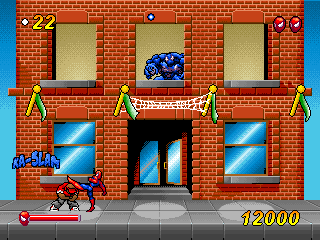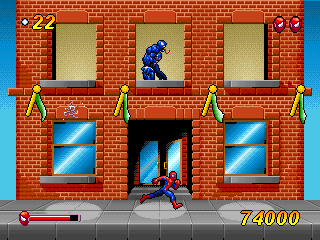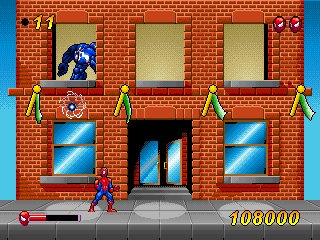 The 4th game is a pre-rendered 3D maze title, where you go around defusing bombs. It's a very simple game really, and easy enough just to ignore the main view entirely and just use the mini-map. Probably the least fun thing on here.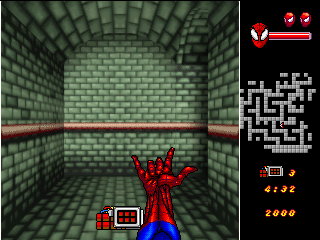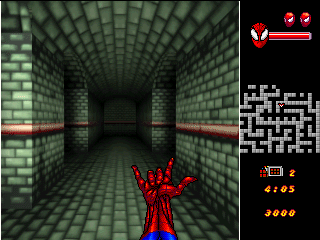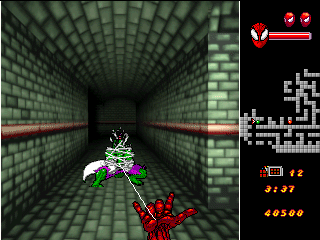 The 5th and final game is a bit like upside down Missile Command, you must blast the rockets and bombs being fired at you using your web before they destroy the beam holding Spider-Man up.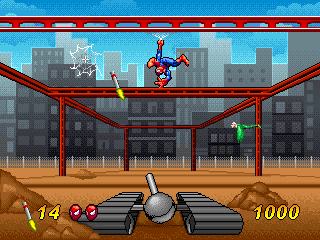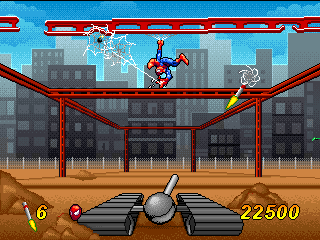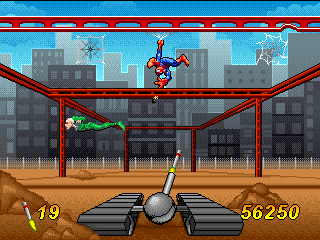 So GameKey?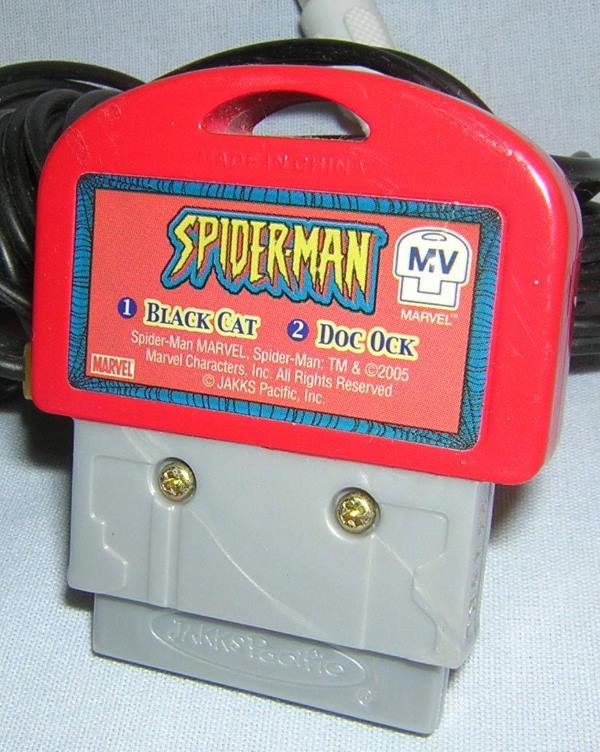 Yes, we have the GameKey, and yes, after seeing the Phallic joystick I thought Sean was having a bit of a joke when he dumped it and had 'docock' in the filename. Of course, I was meant to read that as Doc Ock, not Do Cock, but yeah, that happened.
Anyway, the GameKey is some more platforming action, much like the first game in the main unit, however this time round things are much more polished. The whole thing runs at a solid 60fps, so is buttery smooth. Sadly you can't play the original levels with these improvements, but it does give you some new challenges and builds on what was already the best part of the main unit.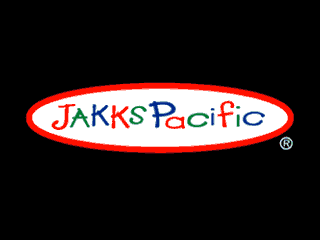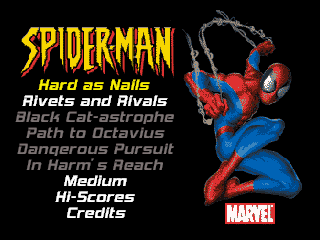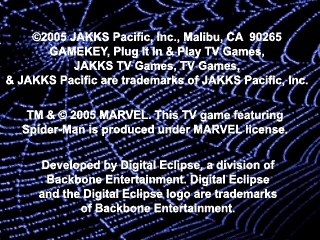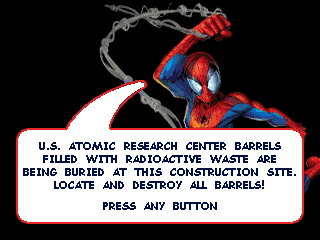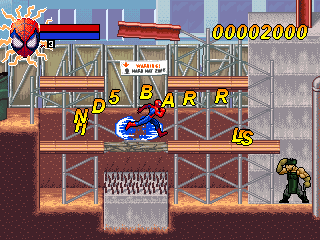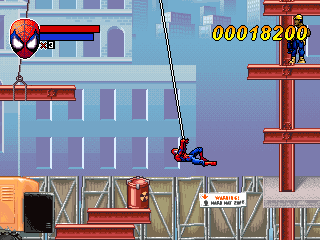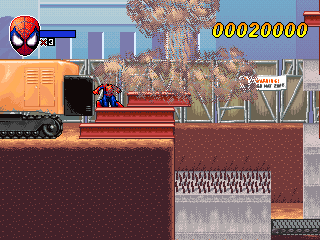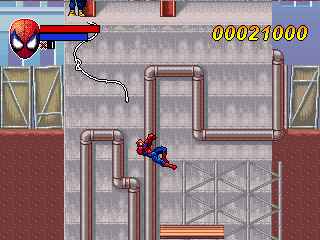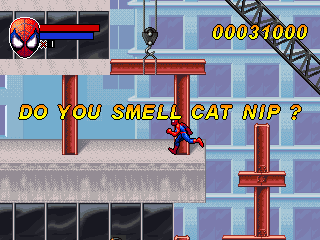 There are plenty more new JAKKS dumps to write about too, although the next batch to be covered were mostly aimed at younger audiences.