One of the 3 GameKeys that was released for JAKKS Pacific 'NK' based systems was one containing Nicktoons Volleyball and Birdie Putt. We picked this one up along with the Nicktoons base unit, again thanks to those who donated money to make this possible.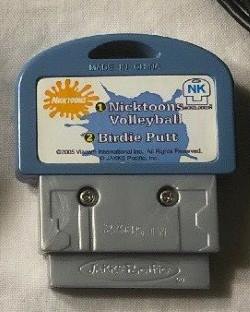 The GameKey boots with your typical logos to the title page, where you can select either game.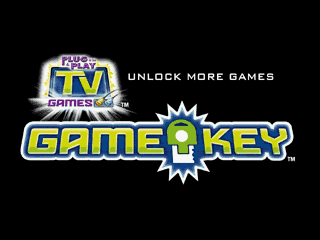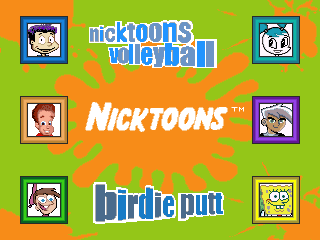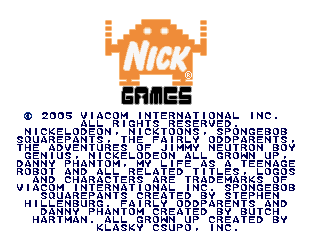 I'll start by looking at the Birdie Putt golf game, which offers a selection of options, including a 'Hard' difficulty mode (which presumably sets the par on each hole lower) There are 3 themes to choose from, each offering 6 holes, and a variety of Nicktoons characters each player can choose from. Up to 4 players are supported.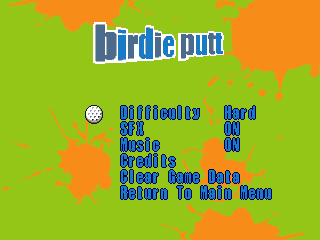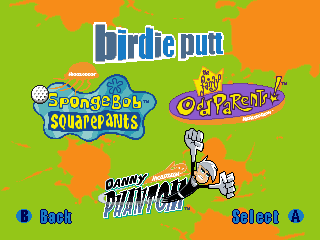 The Spongebob themed world contains objects you'd expect to find in the Spongebob universe.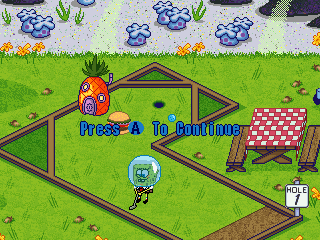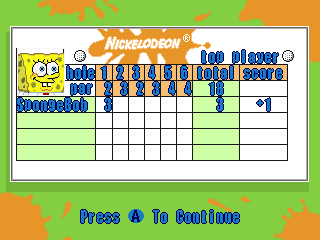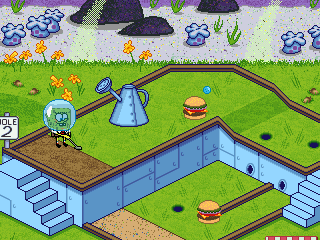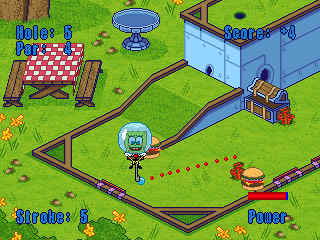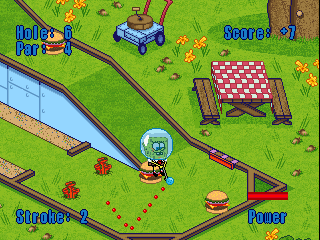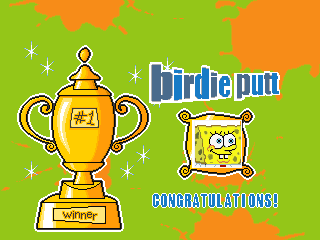 Fairly Odd Parents! likewise contains things associated with that cartoon. There are mini Windmills on this set of courses where your timing must be correct in addition to your aim.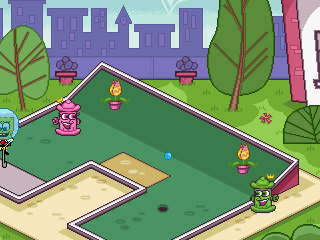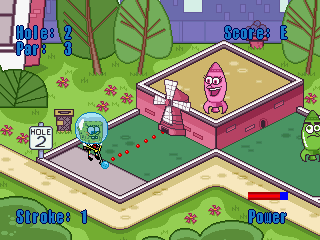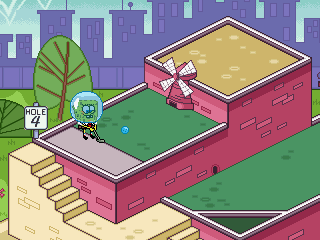 Danny Phantom is as you'd expect themed around that one, including warp portals etc.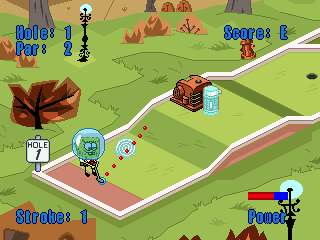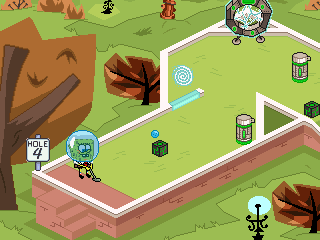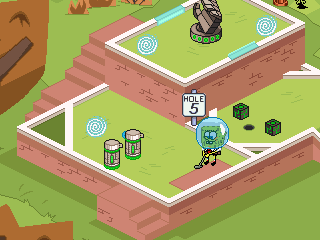 So you get 18 total holes of Mini Golf, every hole is different and mastering each one could take some time. There's no AI so this is strictly to play against your friends, or yourself for the best score.
It's a solid, if unspectacular Mini-golf game that I could see being fun with a few friends; it's not going to occupy too much of your time, and as an adult you could probably turn it into some kind of drinking game if you were so inclined.
The other game is Volleyball. It offers a similar selection of options to Birdie Putt, although instead of a selection of themes you just get the choice of an exhibition match or tournament.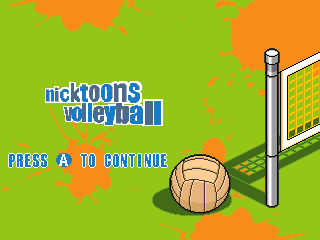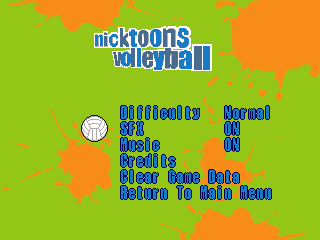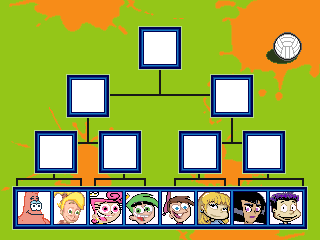 I also seem to be terrible at this game, haven't quite figured out the timing / positioning of the characters, so I don't really have much to show from it.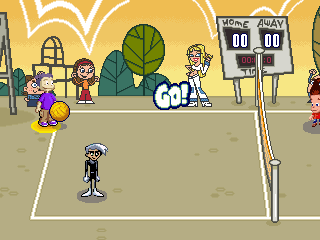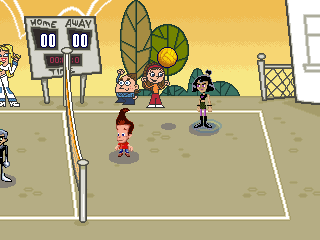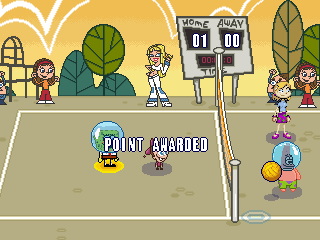 The biggest drawback I can see to this is that it's single player only, as the Nicktoons controllers don't provide any kind of link ability. I've never really been a fan of volleyball games, not even the good ones, so there isn't much more to say about this except it definitely seems better than the awful Dora the Explorer Soccer game on the other Nicktoons GameKey.
So two games, they're alright, could have maybe done with a bit more content but what's there is playable and presents some level of challenge.
Again I'll put a reminder that the GameKeys end up being part of the Software Lists, so to launch this you'd use "mame64 jak_nick volbird" (you can use any of the NK games as a base, the internal system ROM is ignored when the GameKey is in use)