To quote Smitdogg "ShouTime got an insanely rare basketball game called 3 on 3 Dunk Madness."
You can read the original post on Mameworld.
Needless to say, it's a nice find, A game from Video System, and I'm guessing it's a prototype.
Hardware wise it's the same as "Quiz & Variety Sukusuku Inufuku" in MAME, so adding it wasn't too tricky, although time consuming because the driver was missing quite a few features (most of said driver is copy+pasted from older Video System drivers)
I'm currently in the midst of refactoring some of the Video System implementations anyway as most boards use a common set of chips and we have duplicate (partial) implementations all over the source.
The sprite zooming is currently wrong, causing the players arms / legs etc. to appear dismembered, I remember having this issue with a similar basketball game, also on Video System hardware, the Banpresto / Video System 'Super Slams' so I'm guessing the actual sprite hardware is probably the same, at a glance that appears to be the case so my ongoing work in cleaning up the Video System drivers should help there.
As Smitdogg mentions the sound is rather glitchy and I'm guessing wasn't quite finished in this build, although I could say the same about Fifa 13 for the 360, I've crashed that thing 30 times in a week, makes me wonder how it passed any level of certification at all ;-)
The game is full of debug code and debug menus, and the roms full of debug strings (there are lists of every speech sample etc. too although I haven't a clue how to bring up a sound test menu) which further supports that this is a prototype, probably use during a US location test of the game.
Anyway, no video for now, just lots of screenshots. This might *not* make the u1 build which is due in a few hours. It has been submitted, but it's a bit close to the deadline. Note, like the other game on the driver you can switch between 2p / 4p mode with one of the switches (probably a line on the board if the extra inputs are connected, because I see no dipswitches)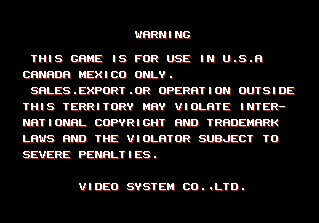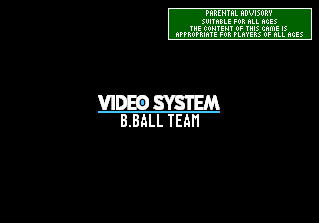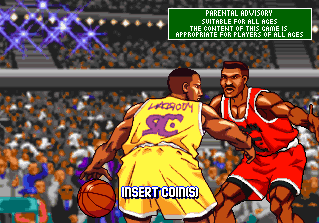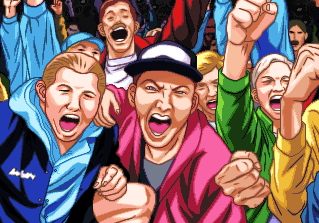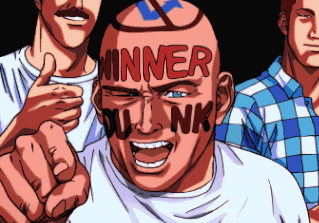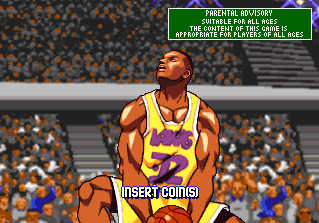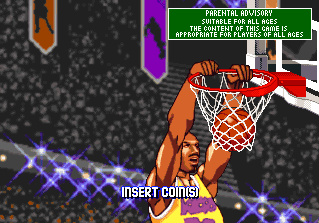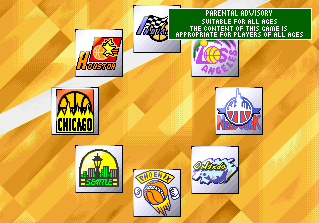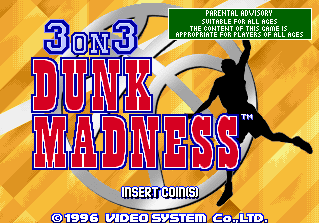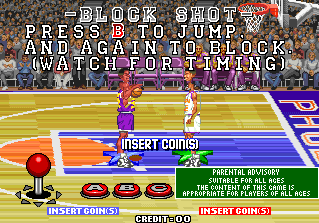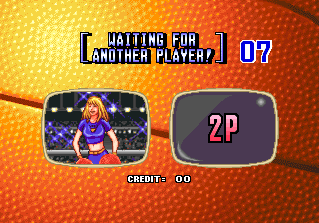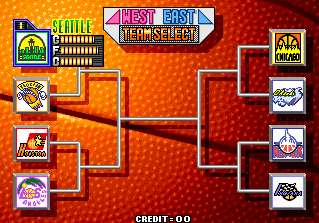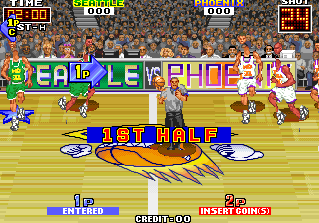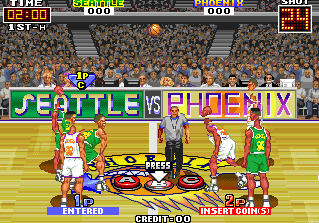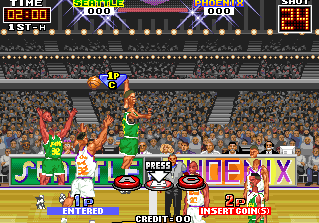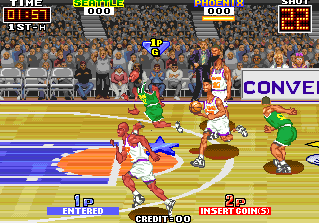 As mentioned in the comments of previous posts there are other interesting WIPs at the moment too
Luca Elia got SunA's Star Fighter going, which like most SunA games had an insane amount of protection for a Korean title. This has been submitted and will be in u1.
I also pointed J.Wallace in the right direction w/regards the MayGay M1A/B fruit machine hardware, which now boots further. This hasn't been submitted yet (still lots of work to go, and I realise the M1A driver hasn't been fully split into clones yet either)