Over the last few days I've been tidying up some loose ends now that some of the people I've been working with have a little more time after Christmas.
First up there is the PGM game 'Happy 6-in-1' I'd posted screens of this running with a hacked internal ARM rom from The Gladiator in the past, but it wasn't playable. By working with rtw (who picked up a new cart for testing because the one the original dump came from was dead) we were able to find a way to extract the real data (same method as the other games) and it works now. Also the new cart is a higher revision (V102 instead of V101, but it hasn't been dumped yet) Thanks to iq_132 for helping with data entry.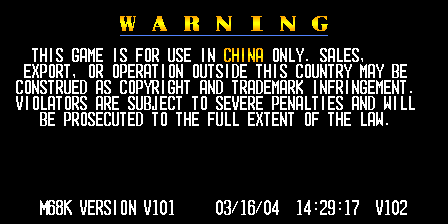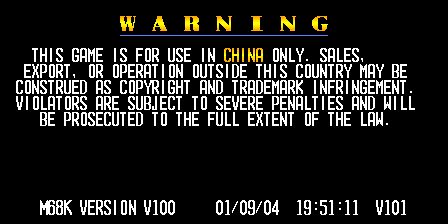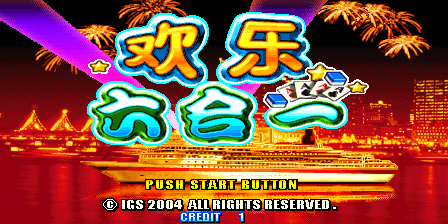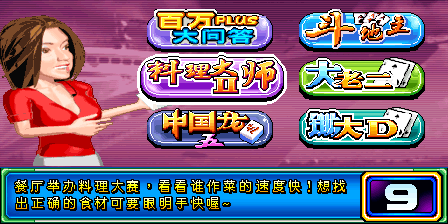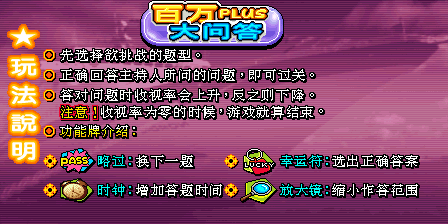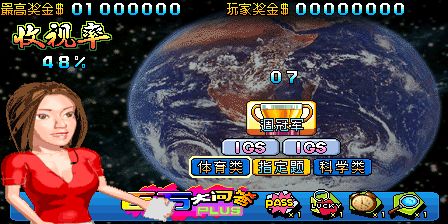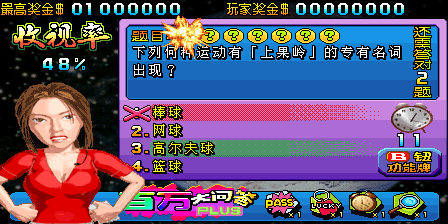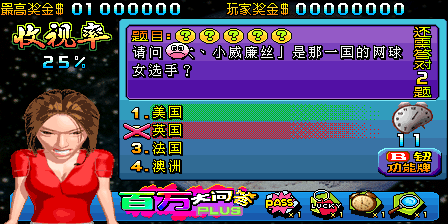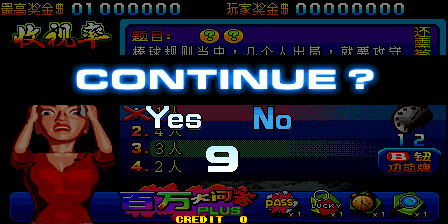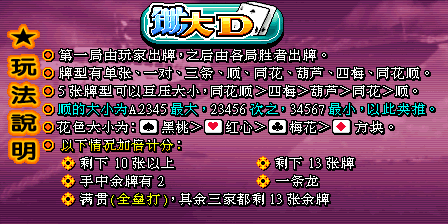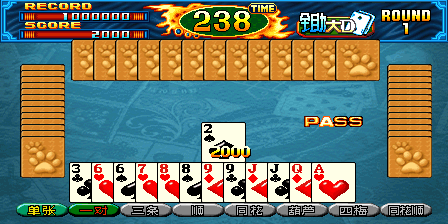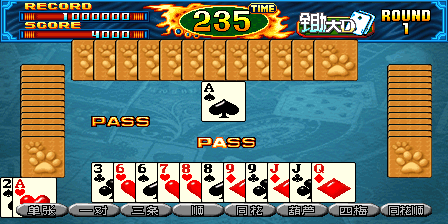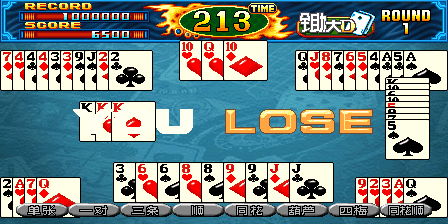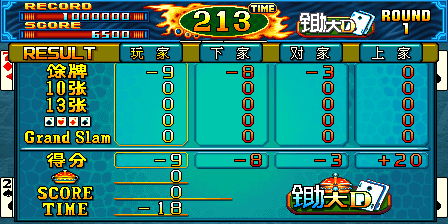 In a similar story I also worked with ANY on getting the correct data for Carket Ball, another game previously featured here (this time by Semicom) Again we had to pick up a different PCB for this because the original PCB was dead, in this case we picked up a Cookie and Bibi PCB and transfered the MCU across. The game now works without crashing and without the sound glitching as soon as you insert a coin.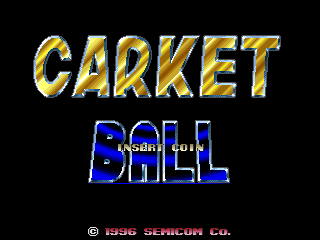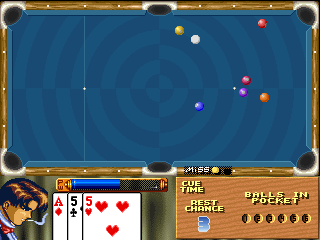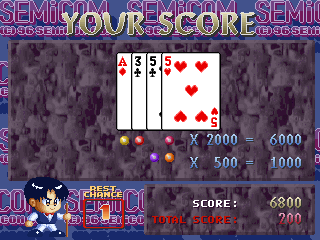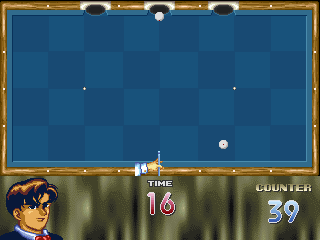 I said the story was similar, so I should also mention that the Cookie and Bibi board we picked up also turned out to have an undumped revision of that game on it, again probably newer because the test mode doesn't crash in the new set. (It also used different protection data so we had to extract that too) Interestingly the graphics roms and z80 program were also different, unusual for a clone, makes me wonder if the older dump wasn't a prototype set. There are no real changes to the graphics, just from what I can tell some redundant tiles removed.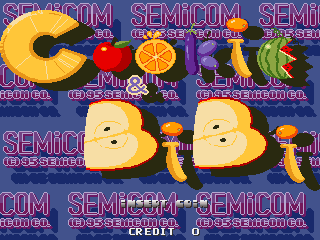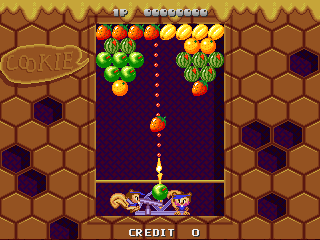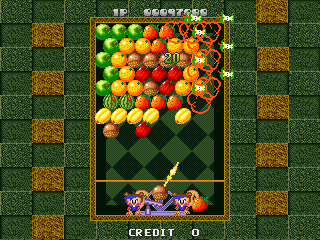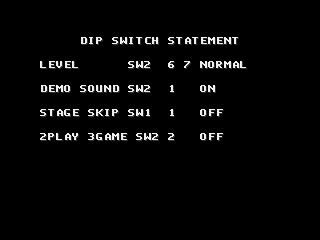 So there you go, a couple of loose ends tied up.
*edit* I was originally not going to mention this one, because it's not my WIP, but a number of people have suggested I mention it because it's interesting progress.
ElSemi has done some MAME work on his old Crystal System driver. The Crystal System game Top Blade V is protected like many of the others, with a PIC providing code patches. We have a dump of the PIC (it was decapped a while back) but no CPU core. ElSemi was however able to analyse the dump and figure out the addresses it is meant to patch. By doing this he made the game playable.
He also did the same for Office Yeo In Cheon Ha (a Bishi Bashi Champ type game), but there are still stability issues with the emulation that need looking at before it can be considered working.
Here are some pictures, I stress again this is ElSemi's work not mine.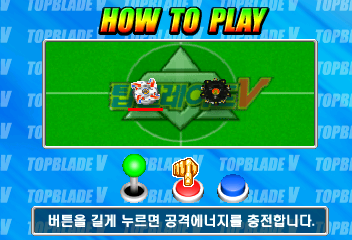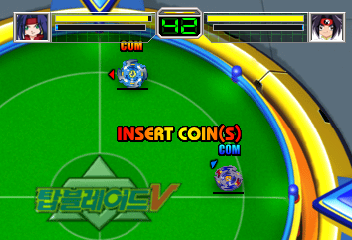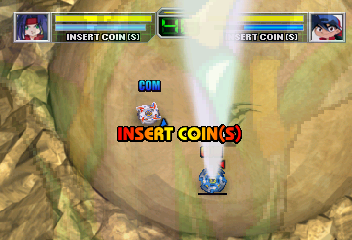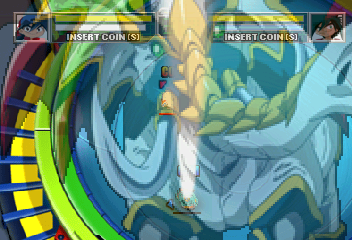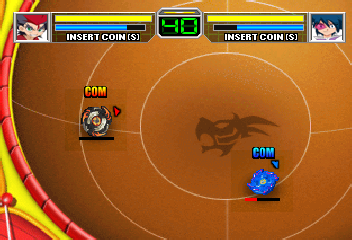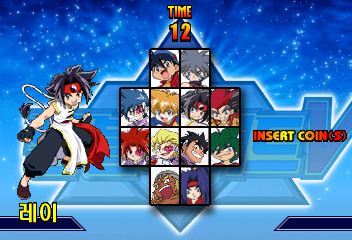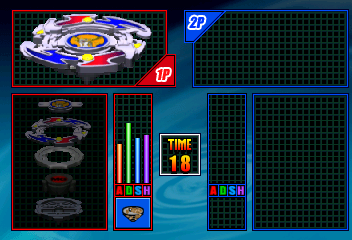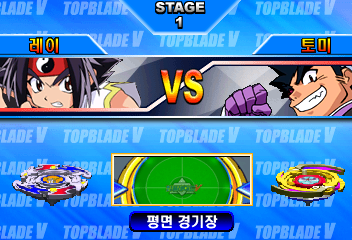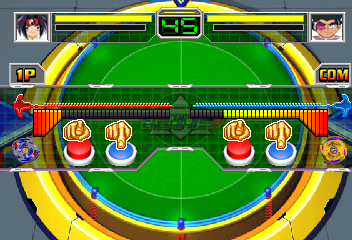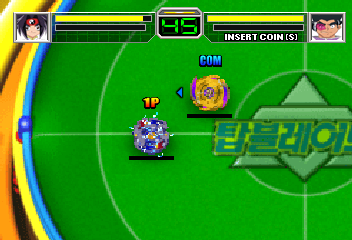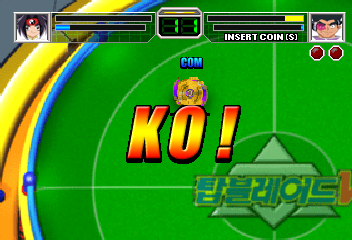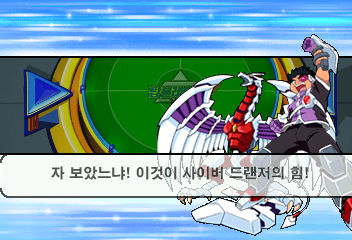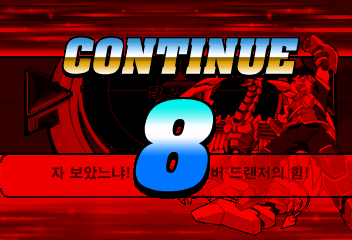 He did also kindly pass me the sources to his Model 2 emulator, I plan on seeing if I can use them to improve the MAME emulation (although no promises, 3D systems aren't really something I'm known for my work on so it might go nowhere.)