If you've been following the GIT you might have noticed that MooglyGuy checked in a change to the Midway Zeus driver to improve the blending / transparency effects in Mortal Kombat 4.
Mortal Kombat 4 makes rather heavy using of the blending in places, applying it to a large number of particle effects, projectiles etc.
Pictures convey this far better words, so in short we've gone from this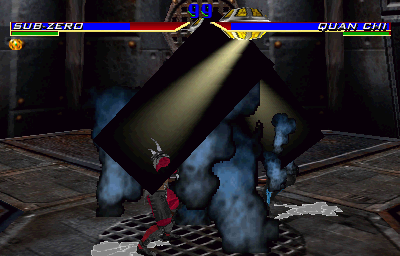 to this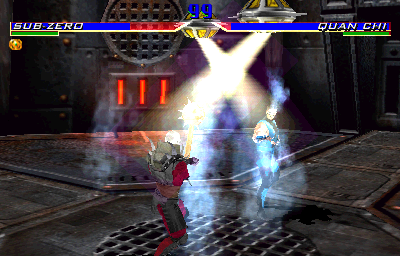 He advises me to make clear that the code is still a little hacky (the bit that controls the blending hasn't been fully isolated) so it might not alwas be 100% correct, but as you can see, his work has made a dramatic improvement to the visuals in a driver that had been left untouched for far too long.
Note, this doesn't improve Crusin' Exotica, that runs on Zeus 2 which is significantly different.