A lot of MAME users are quick to dismiss clones as insignificant, not worth even a passing glance, it's a shame, because quite often there are real differences between them; sometimes the clones are actually superior versions of the game.
The recent Operation Wolf prototype post shows one example of where the discovery of a new clone is actually significant (at least until our emulation of the base sets is improved) but the last few days have actually seen a number of other interesting clones surface too.
First of all Chris (JunoMan) dumped his version of Android.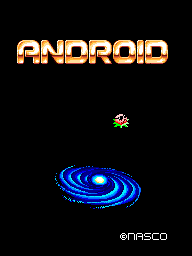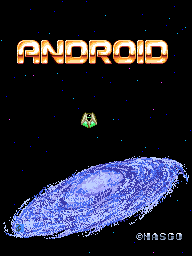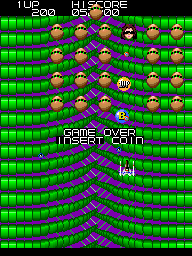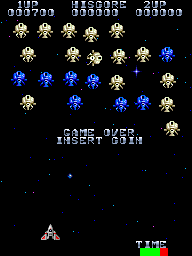 It does seem to be a newer version, all evidence still suggest that, it has a fully complete high-score table, many more functional dipswitches etc. but at the same time it doesn't seem anywhere as good as the older version, in fact I haven't even worked out a strategy for playing it. In the old version you would hit an enemy 3 times with 1 shot time then once with the 2nd to stop them respawning, in this version both shot types are the same and exactly what stops an enemy from respawning seems completely non-obvious. Furthermore, while it does have the 'Spinning' enemy (much less common) there are far less frames of animation for it, and the unique aspect of having to slow it down to attack it is gone altogether. I think this version tells the tale of how what was at one point a unique and interesting game lost it's way, explaining why it was presumably cancelled in the end. (At least we've seen nothing to suggest it had any real / widespread release) I'll do a more indepth coverage of this later, but both releases are so different it makes more sense to treat them as different games rather than clones from a players perspective.
The Japanese version of Beast Busters was also dumped by ShouTime (and a number of bugs fixed in the driver thanks to dink from the FBA team) Aside from being in Japanese this version is a 2 player version whereas the others are 3 player games, this probably means the game balance is changed in places too (although I haven't confirmed that)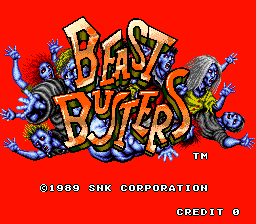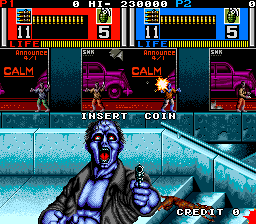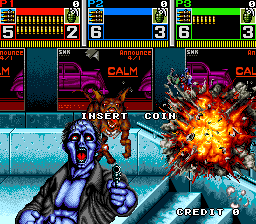 Potentially very interesting too is a new dump of Atomic Robo-Kid. All versions of the game in MAME displayed a 'Type-2' message in the corner of the title screen but I never knew why. A new dump showed up where this message isn't present, also, unlike all the other dumps this version doesn't share the same data roms meaning there are definitely some changes in the game data (so potentially things like modified enemy spawns / level layouts etc.) I'm not really familiar enough with the game to do a comparison, but if it's a title you're a fan of it might be worth digging into this clone a little more as UPL clearly felt the need to indicate 'Type-2' in the later versions.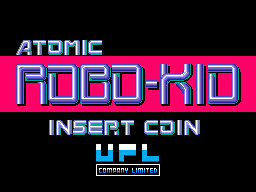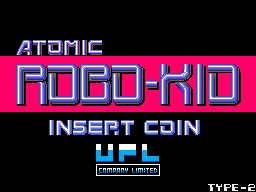 Graphic mods are maybe a bit less interesting, but a version of Moon Alien in which the aliens appear as planes was dumped and it's called Kamikaze. Oddly this has some of the messiest dipswitches settings I've ever seen with most of the original ones wiped out and replaced with a ton of coinage options nobody would ever really want to use. The original coinage dips now control the bonus ship awards yet if set to 70000pts the game still shows the Free Play text on screen despite the fact that Free Play is no longer controlled by that dipswitch; it looks like whoever modded the game forgot to prevent that!
There's some history behind the company that produced this hack, advertising their products as legitimate new games etc. back in the day only to be caught out. Actually the whole history of these 'Moon Alien' sets is a bit of a mystery in the first place, so many sets adding the Moon Alien / Moon Alien Pt.2 type features, but so many different little hacks it's difficult to know which, if any, are actually legitimate sets.



So yeah, those are some of the clone additions of the last few days to watch out for in 0.173.