While I probably should do an update about the recent SSV addition Pastel Island because there's plenty to say about the way it uses special effects etc. and it follows up on the previous SSV posts well, for the now I'm making a post about something else.
One of the interesting things about XaviX is how it was used in all sorts of products. While researching the e-kara stuff it came to my attention that Konami put out a Dance Dance Revolution TV Game in Japan that could make use of a handful of the e-kara carts, so I became interested in seeing what it was.
The unit was known as "Dance Dance Revolution Family Mat" and was released in 2001. Peter worked with Shoutime to pick one up in Japan and have it shipped to Sean who dumped it for Christmas. Here are the first emulation shots (I still need to sort out the control hookup, but it doesn't look complex) I haven't checked how in sync / out of sync the music is, but since it's XaviX based I imagine there's plenty more work to do on that front; I'm hoping it tells me something new when I start digging into it.
This kind of thing, along with the previous work on the Famiclone based Dance Dance Revolution Disney Mix and Dance Dance Revolution Strawberry Shortcake developed by Majesco is the kind of thing that interests me, as it helps to show the lineage, and licensing deals made for poplar titles like this and how different parts of the world got very different products on very different hardware.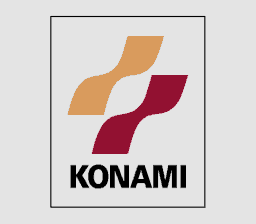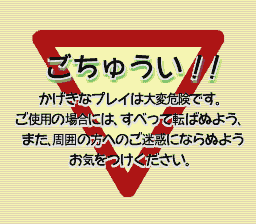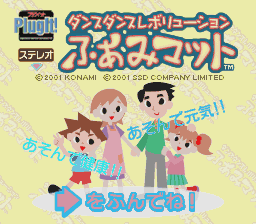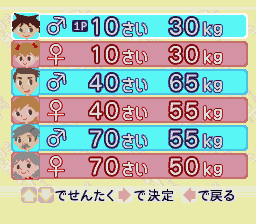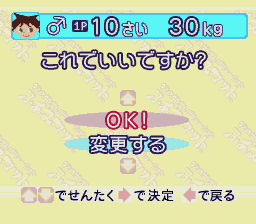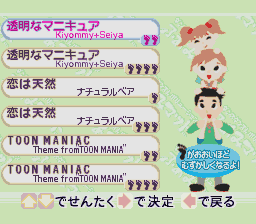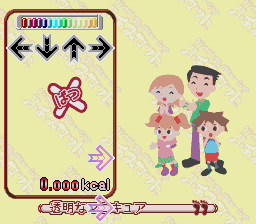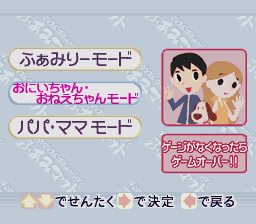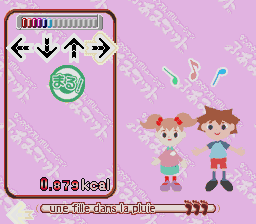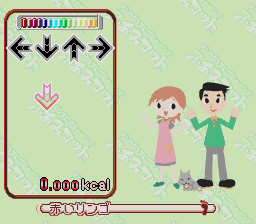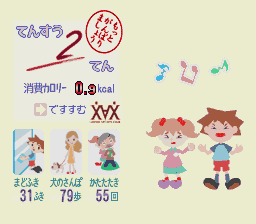 We do also have some of the carts used by this so hopefully in a future update I can show the same cart being used in both a DDR Family Mat and e-Kara unit.